Best Movies of 2018: First Reformed, Black Panther, Mission: Impossible – Fallout and more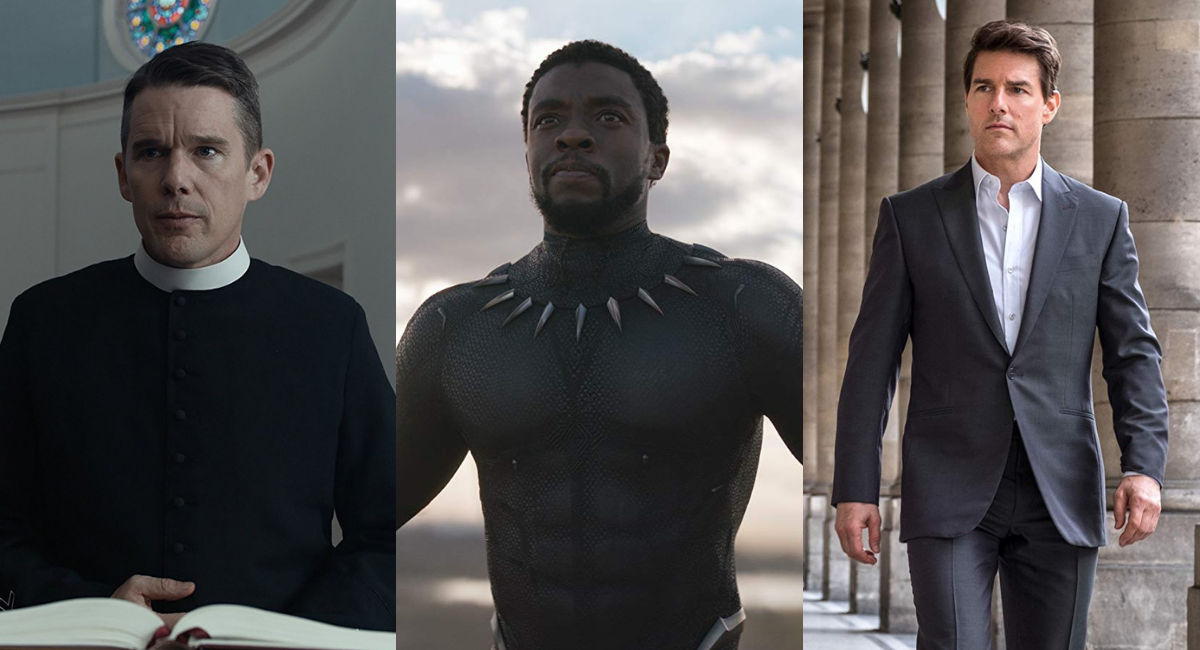 We say it every December: it's been a great year for movies. Yet somehow, this year that statement is truer than it's been in a long time.
Mission: Impossible – Fallout, Widows and A Quiet Place gave us thrills. First Reformed, The Miseducation of Cameron Post and Leave No Trace made us think. Hereditary, Halloween and Suspiria left us horrified.
Sure, there were some clunkers. But for every Overboard there was a Set It Up, a Crazy Rich Asians and a Love, Simon.
In 2018, the good really did seem to outnumber the bad.
So without further ado, here are our choices for the very best our cinemas had to offer over the last twelve months…
First Reformed
Influenced by both Bergman and Bresson, First Reformed tells the story of Reverend Ernst Toller (Ethan Hawke) a pastor with an increasingly dwindling flock. Caught up with a troubled environmental activist (Phillip Ettinger) and his frightened young wife (Amanda Seyfried), Reverend Toller is forced to confront a lifetime's worth of doubt and belief. Fronted by a mesmeric Ethan Hawke, First Reformed is a profound and rigorous interrogation of what faith means in a world wrecked by climate change and corruption. – Chloe Walker
American Animals
With a weird mash up of high quality re-enactments and talking heads, Bart Layton dissects a sad but true story of disillusioned teenagers in American Animals. As a group of students plan the heist of their University library, the film cuts between interviews with the actual participants and an interpretation of events performed by actors led by Evan Peters and Barry Keoghan. The line between cool fantasy and bleak reality is blurred on all sides as everybody offers their own perspectives of what happened in Lexington in 2004. It's a well-paced film, using a variety of styles to keep the plot wheels turning, leaving plenty to think about as the credits roll. – Jo Gudgeon
A Quiet Place
With less than a hundred lines of dialogue, A Quiet Place is a film that revolves around silence. Natural sounds are all we hear for much of the 90 minute running time. Facial expressions and body language tell this story. The film follows a family living in a post-apocalyptic world overrun by monsters that use their ultra sensitive hearing to hunt. Directed by and starring John Krasinski, alongside his on and off screen wife Emily Blunt, it's a masterclass in not just building tension but keeping it at a level where the audience daren't even breathe. You feel every ounce of terror and panic the characters feel; you experience their grief as if it were your own. Yet through this genuinely nerve-shredding horror emerges a surprisingly poignant film about what it means to be a parent. – Natalie Xenos
They Shall Not Grow Old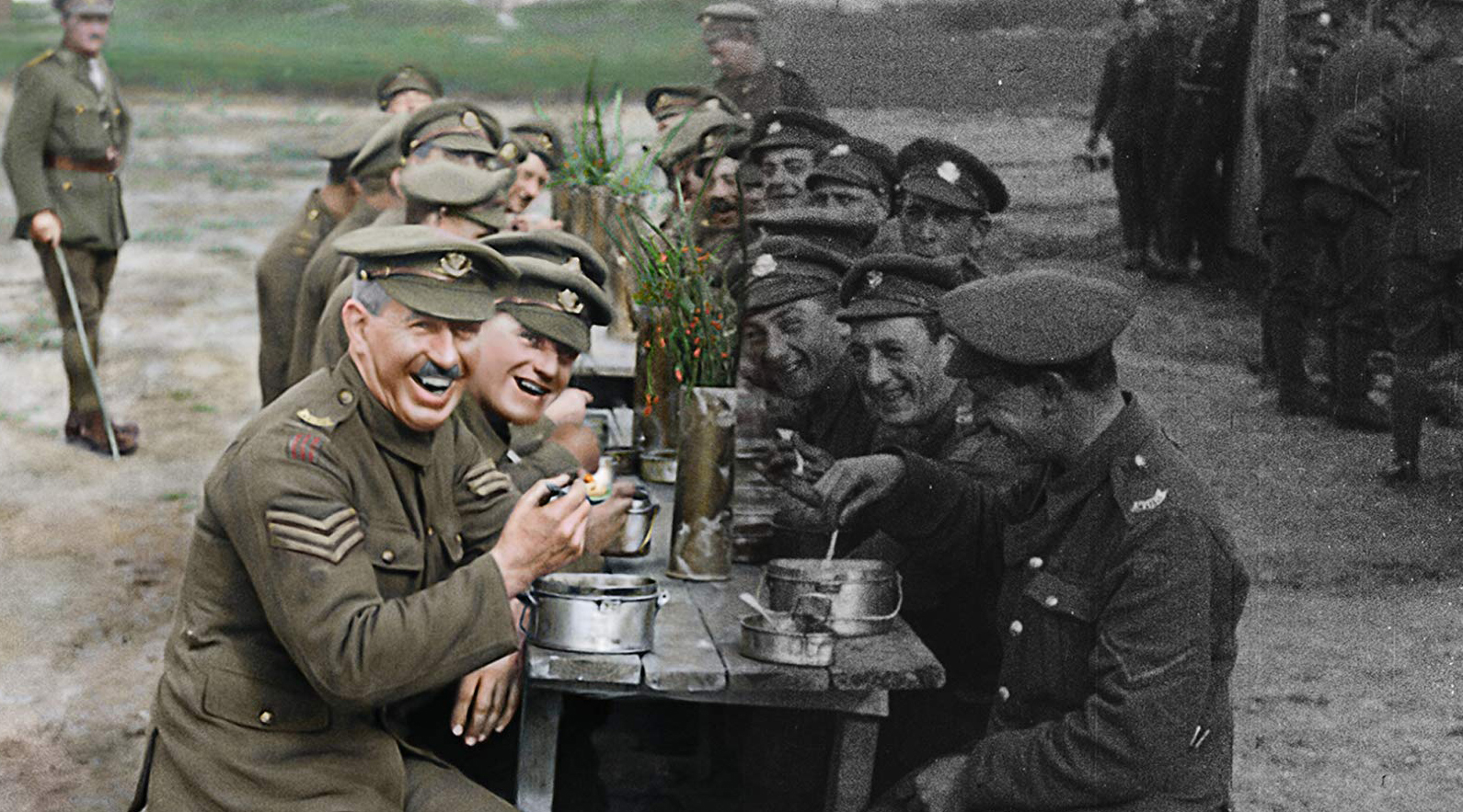 Peter Jackson delivers his crowning glory with this documentary that tells the story of British soldiers fighting in World War One. Following them from enlistment to eventually the armistice, Jackson uses archive footage, audio recordings and modern special effects to stitch his story together. The moment colour bleeds into the black and white footage is the moment 100 years of history smashes into the present — the war feels real, not something from a history book. – Henry Bevan
Black Panther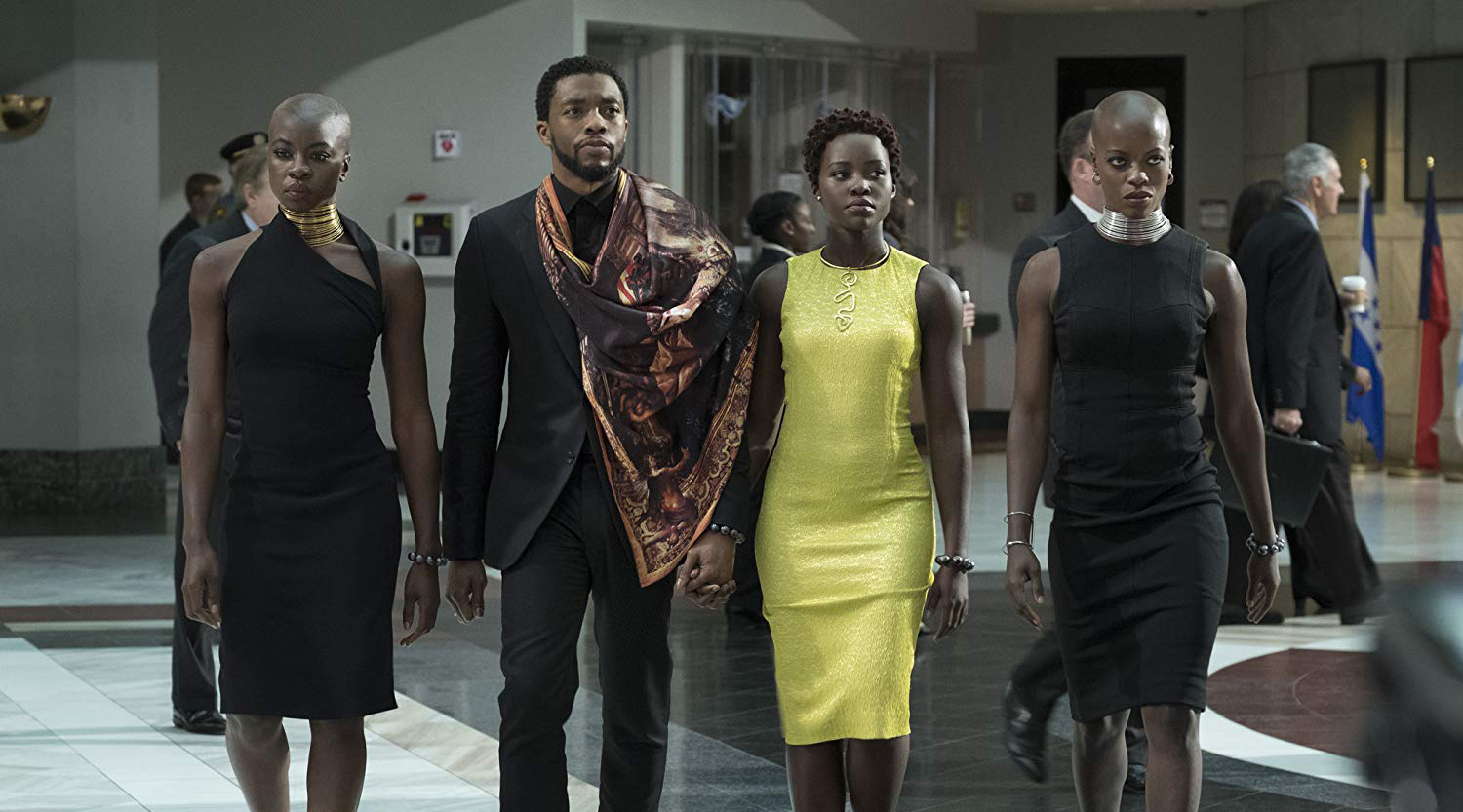 It takes a remarkable little film to break through the ever-growing Marvel fatigue. Built from a rich comic-book world, Black Panther had everything in its favour for success, and made sure not to squander any of it. Hailed as a culmination of modern black excellence, from cast to crew it features virtually every major name you expect (Angela Bassett is here) – as well as introducing talent in the form of breakout Letitia Wright. While serving the larger canon, it is rightfully so secure in its own lore that it's one of the few Marvel films 10 years deep that can also be embraced and encourage newcomers. – Melanie Kress
The Rider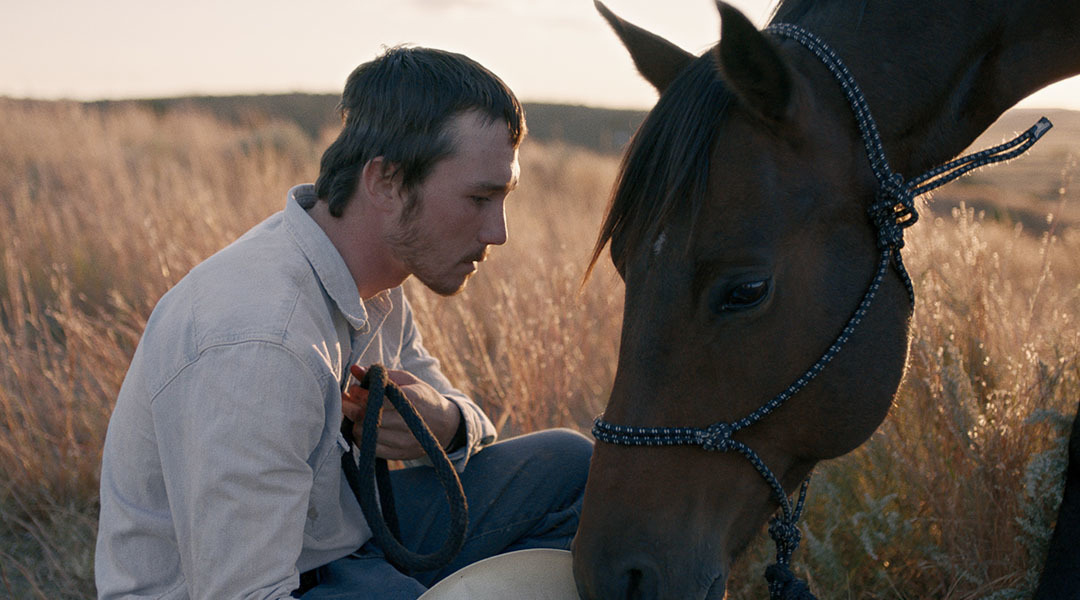 Written and directed by Chloé Zhao, this is a film you could easily watch on a loop and remain absorbed. Part of the brilliance of the movie is that the cast are real people from the story's setting in South Dakota, rather than trained actors. This seems to add a deeper layer to the physicality of the story being told, one where a rodeo rising star suffers a brain injury after being thrown from his horse, and tries to negotiate his way back to the saddle. His family and friends enrich the backdrop while the soundtrack fills you up; not to mention the wide and wondrous landscape of the country as the setting. – Nick Gomez
Lucky
It's hard to imagine a better swansong for Harry Dean Stanton's lengthy career than Lucky. As the titular nonagenarian, Stanton brings all the qualities we've grown to know and love about him over the last half century: a rumpled charm, curmudgeonly intelligence, and a stubborn refusal to play by society's rules. Facing up to death both on screen and off (he would die a year after production wrapped), he's rarely been more vulnerable or affecting. Bless director John Carroll Lynch for giving him the send-off he deserved. – Chloe Walker
Set It Up
With Set It Up, Netflix unashamedly embraced all the hallmarks of a romantic comedy classic from the early '00s and repackaged them for a 2018 audience. As a result, the film soon established itself as a funny, endearing and charming movie packed full of pleasingly formulaic genre-specific beats. Zoey Deutch and Glenn Powell lead the film as two over-worked assistants who team up to trick their workaholic bosses (the ever-brilliant Lucy Liu and Taye Diggs) into falling in love in a bid to reclaim time for themselves. Deutch and Powell are a naturally engaging duo who are full of sharp humour and have enough of a slow burn romance that viewers will be glued to every scene with the two of them in. The film itself isn't necessarily ground-breaking – it is your typical rom-com, and you will see the ending coming – but it also serves as a reminder that sometimes you just want to watch something that leaves you feeling happy. Set It Up is relatable and heartening – and the fact that it comes to us courtesy of a streaming service means audiences can take great joy in watching it again and again. – Megan Davies
BlacKkKlansman
Spike Lee continues to confront society with difficult truths, taking a true story about a radical 70s cop and following it through to troubles in the world today with a beautiful dolly shot. BlacKkKlansman uses direct political messages, references to Blaxploitation, archive footage, funky tunes and a surprisingly tense finale to tell an entertaining and meaningful story. Ron Stallworth was the first African-American detective in the Colorado Springs police department and he infiltrated the local chapter of the Ku Klux Klan using telephone calls with Grand Wizard David Duke and a white colleague. Lee imbues that story with humour and anger as 1970s racism is explored with evocative performances from John David Washington, Adam Driver, Laura Harrier and Topher Grace. – Jo Gudgeon
Love, Simon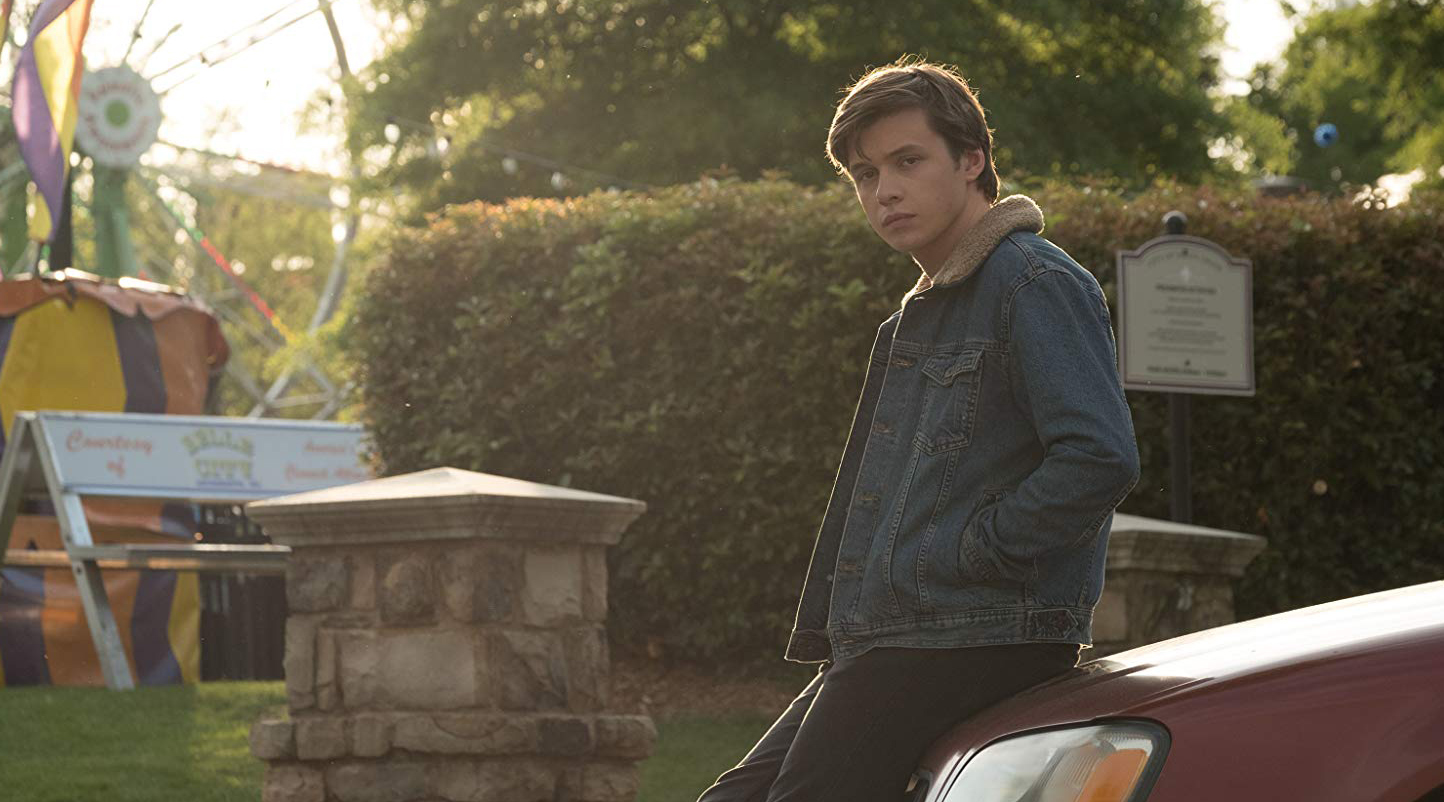 Love, Simon benefits from being basic. It's a typical story about teenage hardship and pining after a crush. The difference is, the protagonist Simon (Nick Robinson) is gay. Greg Berlanti uses teen movie cliches to normalise homosexuality — it isn't othered, it isn't reduced to a sidekick, the characters aren't fighting for acceptance, they are accepted. The film is also really funny. The montage where the characters all come out as straight to their parents is the perfect way to point out the absurdity of the current status quo, and a moment at a band stand makes a strong play for most cringeworthy teen movie scene ever. – Henry Bevan

Mission Impossible – Fallout
No action movie released this year was as exhilarating, as expertly crafted and as entertaining as the sixth instalment in the MI series. With Tom Cruise reprising his role as Ethan Hunt and Rogue Nation's Christopher McQuarrie returning as director and scribe, Fallout is that rare beast of a blockbuster that manages to be both action-fuelled and supremely intelligent. Whether it's a vicious fistfight in a bathroom or a heart-pumping car chase through Paris, the set pieces are flawlessly choreographed and the daring stunts are some of the best you've ever seen. From Henry Cavill to Simon Pegg to Rebecca Ferguson, there's not an actor in the ensemble cast who doesn't bring their A-game. It's been 22 years since the original MI was released and these movies just keep getting better. Bring on MI7. – Natalie Xenos
Alaska Is A Drag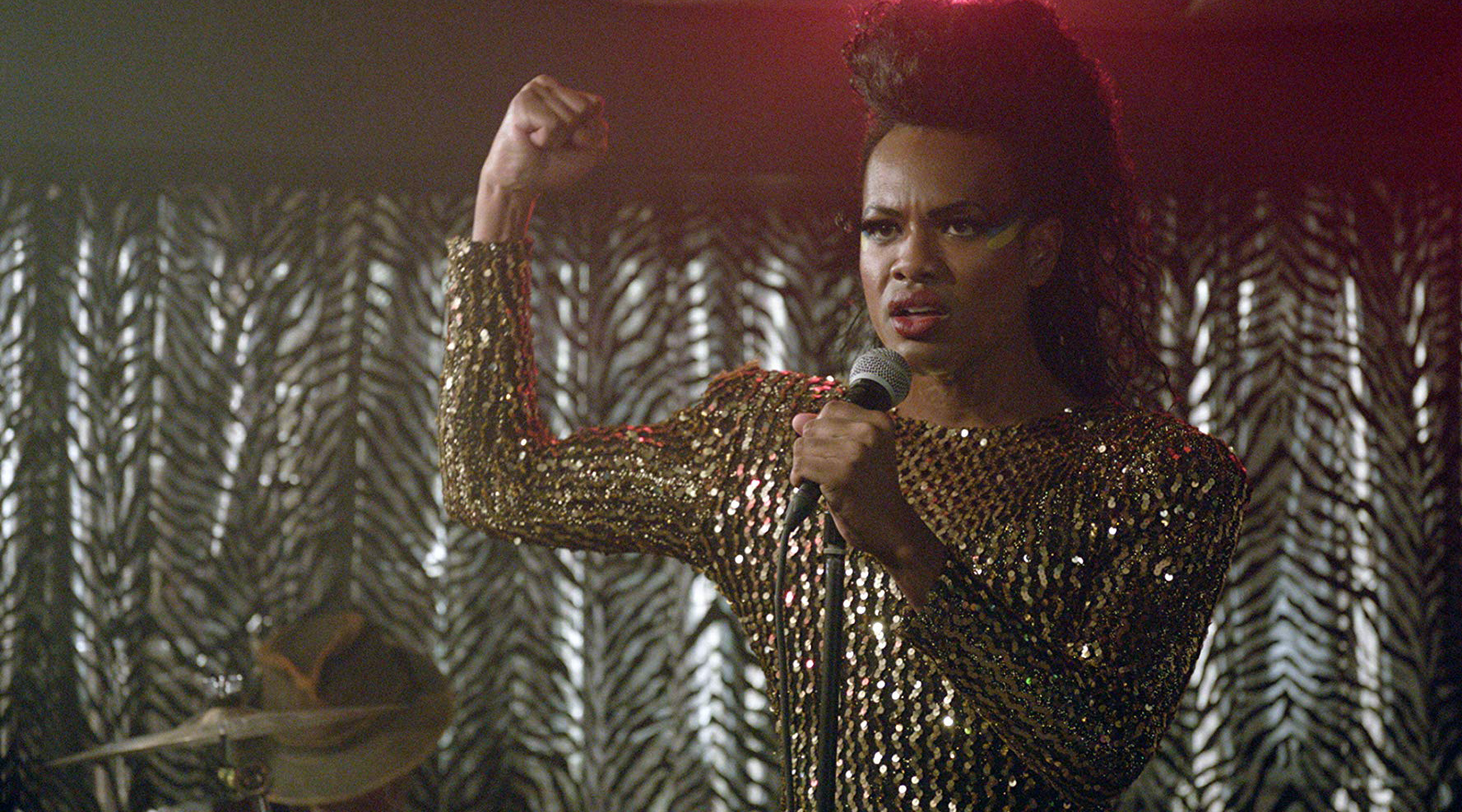 Shaz Bennett has created magic with Alaska Is A Drag. It is a wonderfully uplifting, funny and fierce movie. It's the story of a fabulous diva working in a fish cannery in Alaska, who has to negotiate reaching for more with the crushing reality around him. Luckily, he has his sister to share his dreams with, and a few boys along the way to fall in love with, if only for a little while. Martin L Washington Jr is brilliant as Leo, the drag queen who turns his hands to boxing to make money for his family. Matt Dallas supports as a new friend (and a bisexual one at that). You'll leave seeing the northern lights beaming in the sky. – Nick Gomez
Venom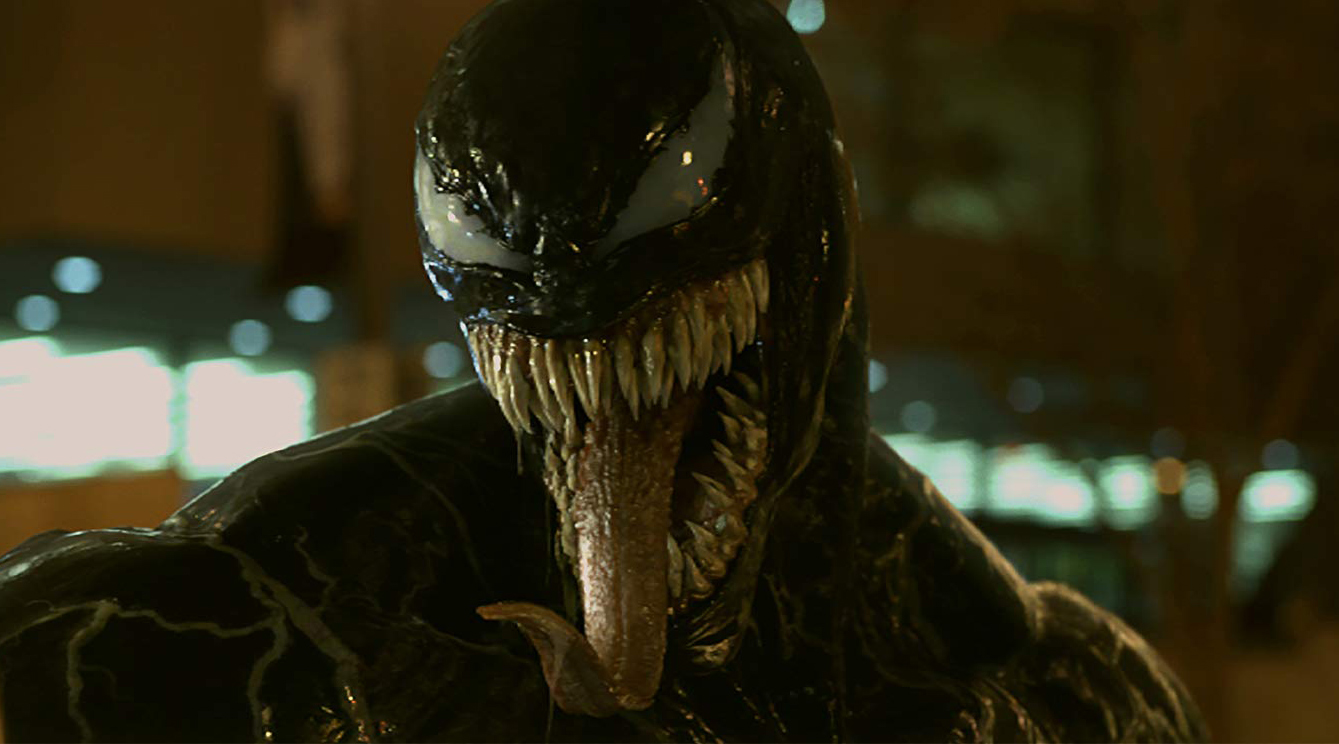 Hear me out. Is it apparent we only have this film because it fell straight out of a 2004 time hole? Is there a rap at the end summarising the film, à la Will Smith back in the day? Is it a glorious, fascinating mess? Yes, yes and yes. It's not so much a "film" as it is an exploration of what Tom Hardy will get up to unsupervised. If in the right mindset, there's not a lot that came out this year that is more ridiculously fun (even if maybe that's not what the team involved were going for). – Melanie Kress
Faces Places
Legendary film director Agnès Varda and acclaimed artist JR set off for a jaunt around rural France, chatting with locals and learning their stories, then creating art based on what they hear. There are pleasures to be found everywhere in Faces Places, not least in the visual juxtaposition of the leading couple: the diminutive octogenarian with her distinctive bowl haircut, towered over by the thirty-something man who never removes his sunglasses. Their growing friendship is a delight to watch, and their ruminations on life and death give the film a stealthy, poignant profundity. – Chloe Walker
Ocean's 8
Assembling a fabulous new female crew, switching location from Las Vegas to New York and opting for a sharper style, Ocean's 8 reinvigorates a heist franchise. Swooping into the achingly sophisticated Met Gala and everybody – from Rihanna and Awkwafina to Sandra Bullock and Cate Blanchett – is having fun robbing massive diamonds and wearing chic outfits. There's a wide variety of illicit skills, casual humour and feisty characters all getting along to help Debbie Ocean get some revenge, go one better than her brother Danny's team and make a heap of money along the way. With excellent performances from every single con, there's more than enough potential for these cool cats to take on another over elaborate job in Ocean's 9. – Jo Gudgeon
Coco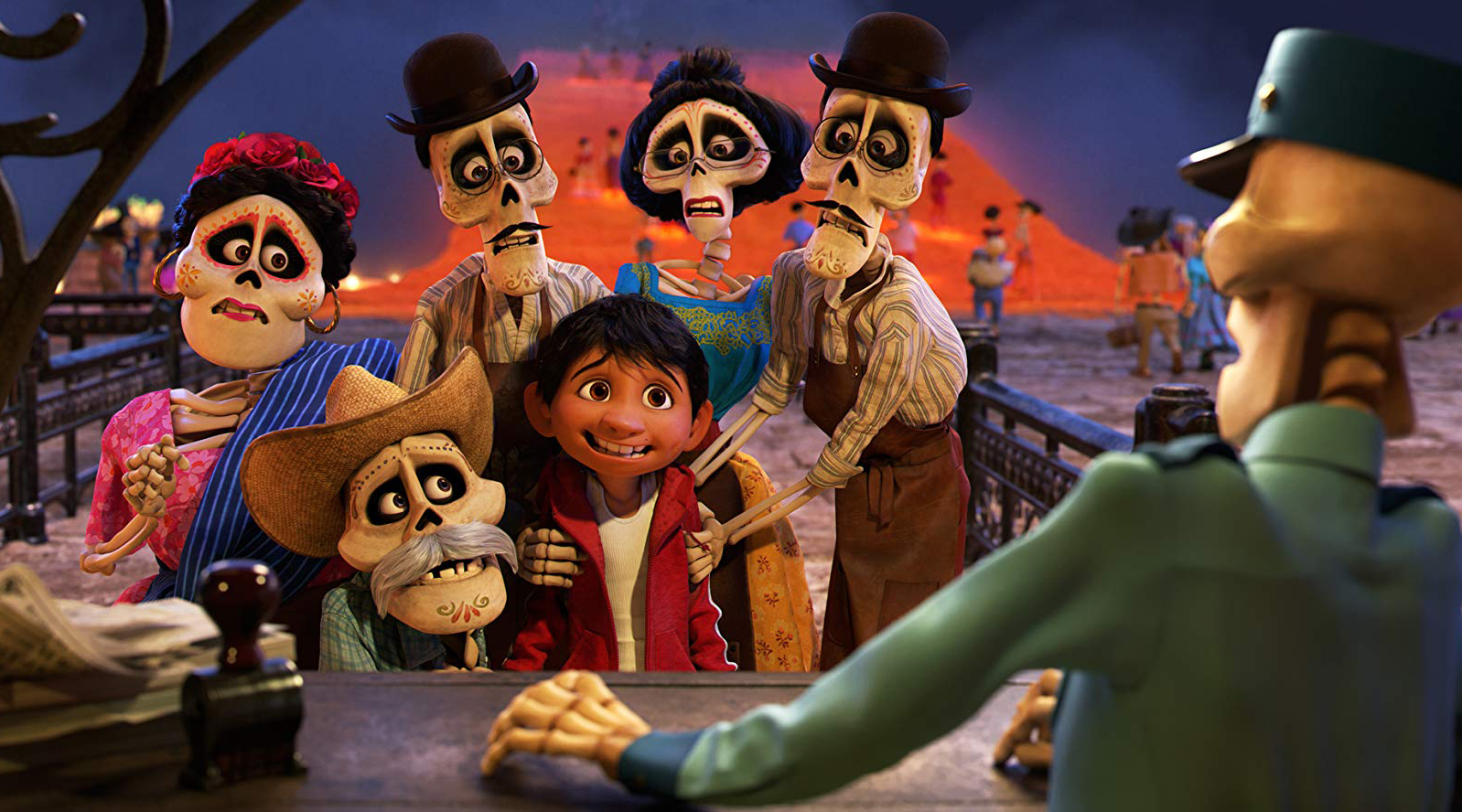 During the divination scene in Harry Potter and the Prisoner of Azkaban, Ron predicts Harry is "going to suffer, but be happy about it." Little did Ron know, he was describing the experience of watching PIXAR's Coco. From the minute this family fable starts, you're under an emotional onslaught as Miguel's quest through the Mexican underworld deals with complex themes about family, memory, age, love, life, death and music. It's profound, fun and colourful. By the end, happy tears are streaming down your face. – Henry Bevan
Guernsey Literary and Potato Peel Pie Society
What The Guernsey Literary and Potato Peel Pie Society offers audiences is a perfect slice of escapism, characterised by its gorgeous scenery, a heartwarming romance and a fascinating mystery to get stuck into. Easily led by the always charming Lily James, this film picks up in post-war London as writer Juliet Ashton (James) receives a letter from a member of a literary club formed in Nazi-occupied Guernsey and sets off to visit the island to learn more about their experience. Far from becoming just another period drama film, The Guernsey Literary and Potato Peel Pie Society emanates an earnest charm as it explores the heartbreak, trauma and grief of people who've been through hell and back and are beginning to put the pieces of their lives together again. While the title suggests something overly twee and nostalgic, what we're actually given is an entertaining film with plenty of heart, and, considering the wonderful cinematography and costume choices too, one of the most visually spectacular films of the year to boot. – Megan Davies
Cold War
Pawel Pawlikowski's follow-up to his 2013 Oscar-winner Ida is another tale told in resplendent monochrome. Tracking the fiery relationship of Zula (Joanna Kulig) and Wiktor (Tomasz Kot) over fifteen years and four countries, Cold War tells an epic love story in eighty-two ravishing minutes. Although it's cleverly constructed and beautifully acted, what really sets Pawlikowski's film soaring is the breath-taking cinematography – some of these shots are so extraordinary, they'll make you wonder why everyone doesn't shoot in black and white. – Chloe Walker
Game Night
Jason Bateman and Rachel McAdams display perfect comic chemistry as ordinary competitive couple Max and Annie Davis in action comedy Game Night. A group of friends throws themselves wholeheartedly into an evening of violent mayhem which veers between convoluted game and kidnap thriller. There's plenty of deadpan support, particularly from Jesse Plemons as a creepy neighbour and Sharon Horgan as a disinterested participant. Max and Annie lead the way on laughs, confronting the next stage of their relationship and learning new skills including bullet removal while solving a series of crimes which may or may not be real. From an innovative house chase to natural jokes, Game Night has all the ingredients for a fun night's viewing with added puzzles. – Jo Gudgeon
Columbus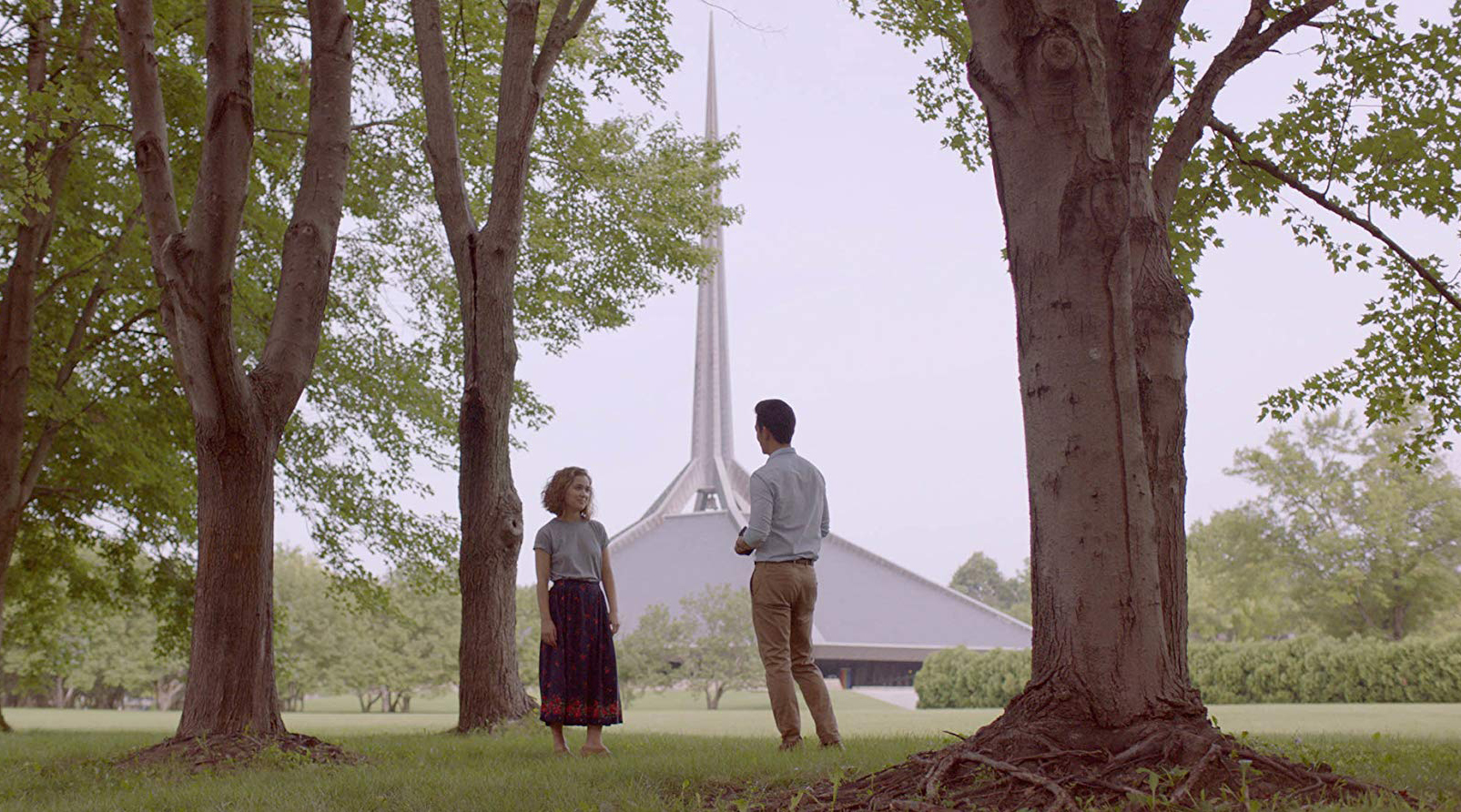 What happens when you drive past your old school? What happens when you visit your family home? More importantly, what happens when you leave? Director Kogonada explores the blast of emotional attachment — some of it good, other bits bad — that accompanies buildings and how they shape our lives. Articulately directed, the precision doesn't allow much room for wildcard performances from John Cho, Haley Lu Richardson and Parker Posey, but they're great actors who do great work. It's an emotional movie expertly told. – Henry Bevan
Annihilation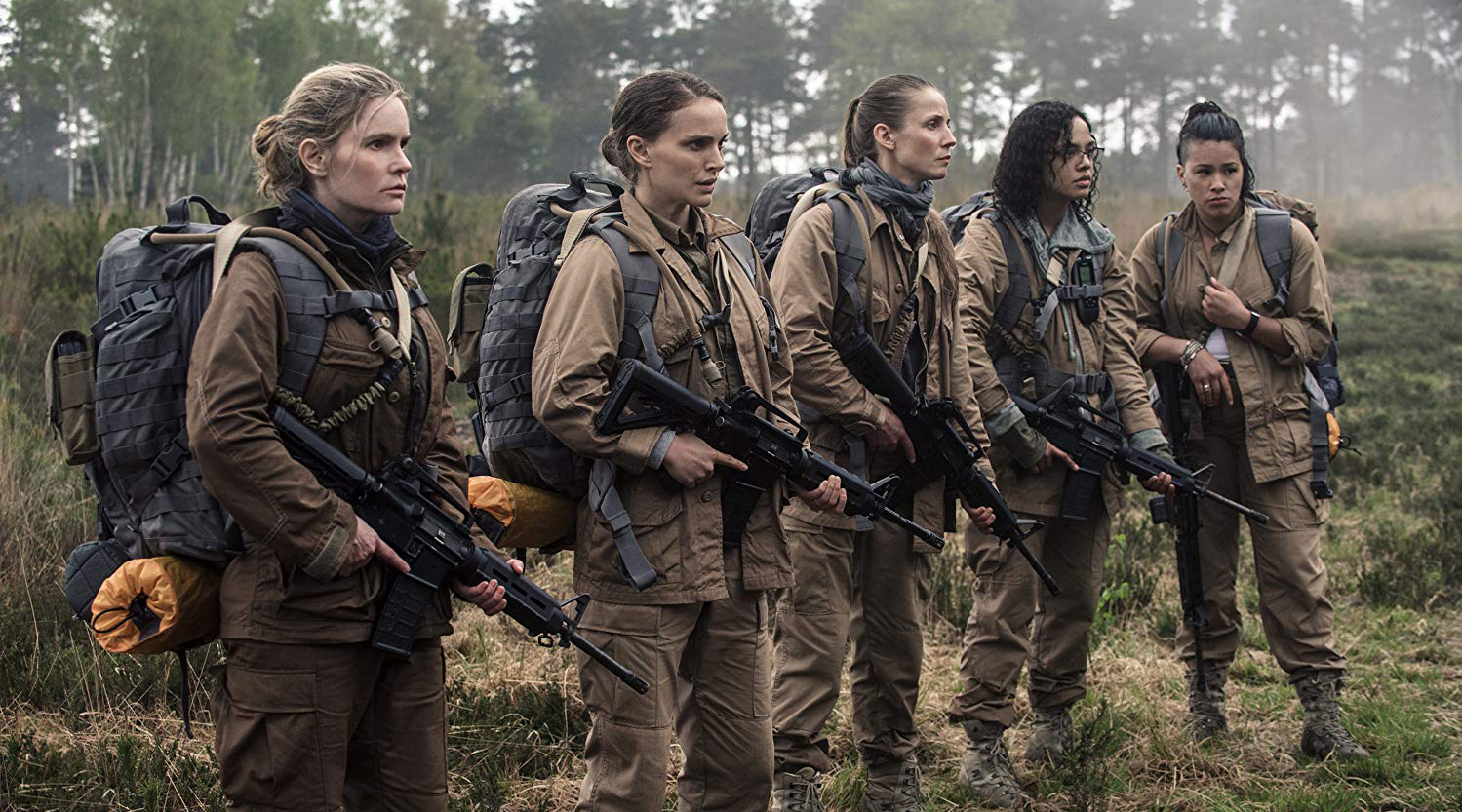 Annihilation feels different. It sits in your mind in a trance-like state, ushering you further into the story, welcoming you to the twists and turns. It has an air of a Grimm fairytale about it, with creatures that have to be seen to be believed, but which leave you fearful of leaving the safe path home. Natalie Portman's Lena leads the team, full of wonder and determination, and is backed up by Gina Rodriguez's Anya, Tessa Thompson's Josie and more. It's a stellar cast and a visual symphony of a film that lulls you into beautiful images before cutting across it with jagged drama. – Nick Gomez
To All The Boys I've Loved Before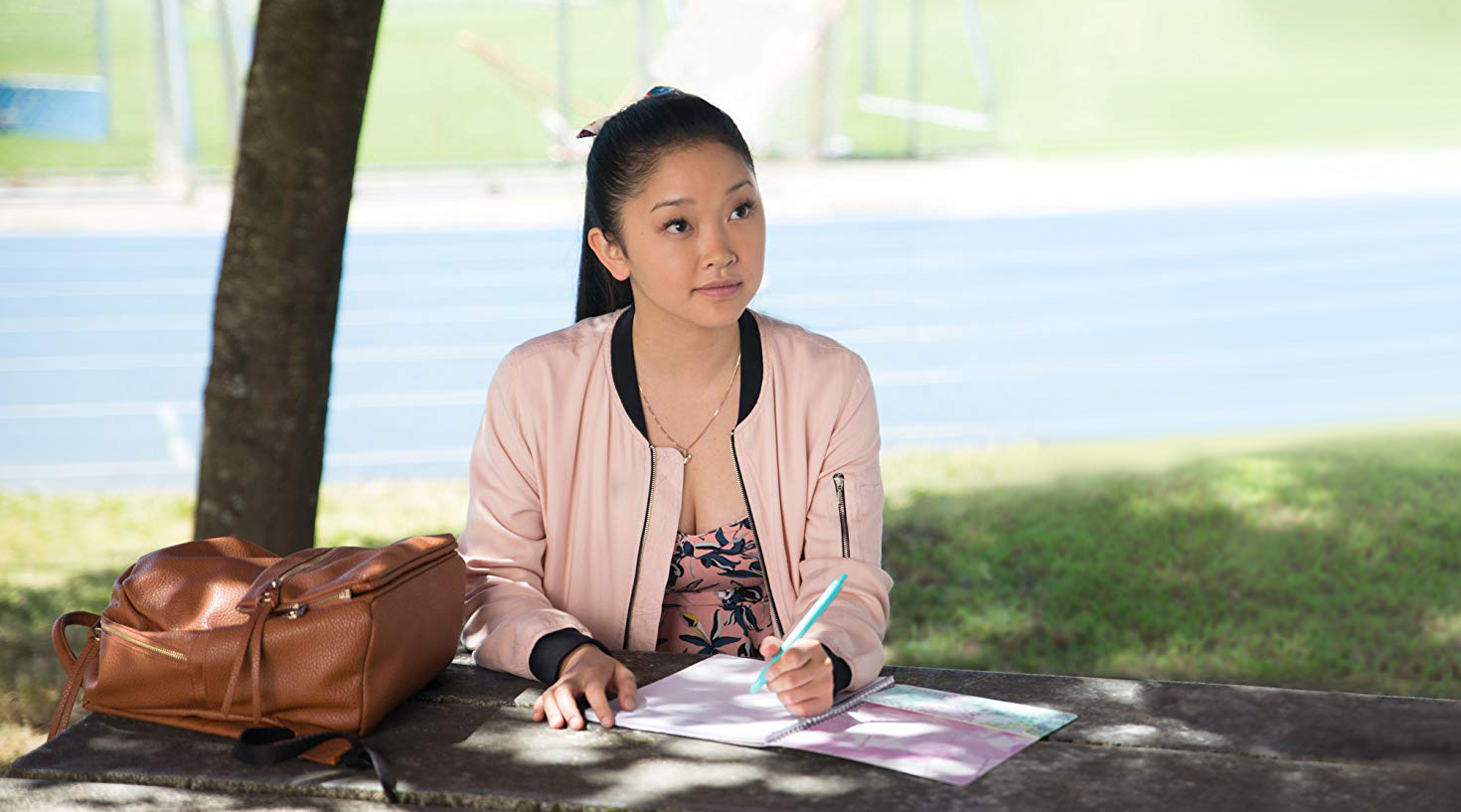 Hype, these days, is pretty hard to build. There's franchise instalment after franchise instalment, reboot after reboot looking to warm themselves off a re-kindled nostalgia flame. Even adaptations are a dime-a-dozen, seeking to cash in on an already set up audience – even TATBILB is playing into that, to an extent. Yes, hype is hard to build – but living up to it takes the work of several geniuses. Exceeding is damn near miraculous. Performance, direction, script are all at the top of their game for this one, making for a sure new favourite for teen flicks and romantic comedies alike. – Melanie Kress
The Post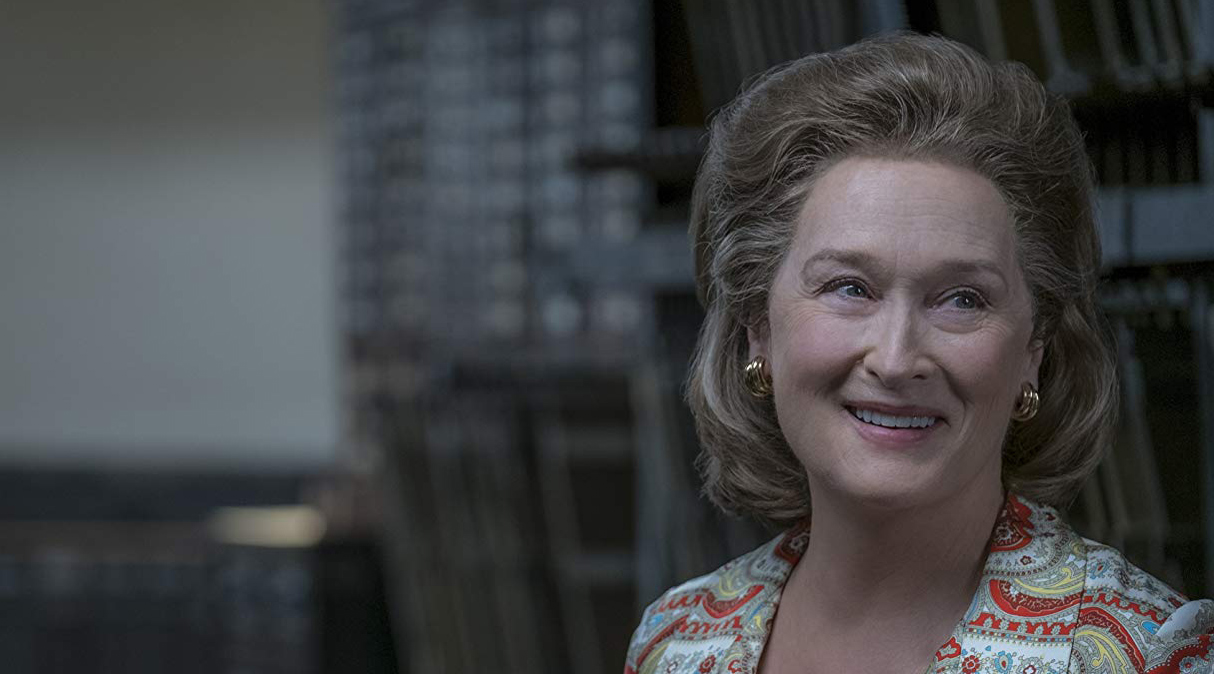 Steven Spielberg. Meryl Streep. Tom Hanks. The talent alone was enough to make The Post special, and it is a testament to Spielberg's filmmaking verve that the film has remained in my top five since its January UK release. The legendary director is on form, and his use of doors is unrivalled as he tells the story of Kay Graham (Streep) and her fight for respect within the male dominated newspaper business. Look, the metaphors are obvious, but by focusing on one woman's story, Spielberg makes urgent comments on the freedom of the press, women's rights and corruption of power. – Henry Bevan
Honourable Mentions: A Star Is Born, You Were Never Really Here, Widows, If Beale Street Could Talk, Burning, Shoplifters, Incredibles 2, Pili, The Hate U Give, Summer 1993, Lean on Pete