Best TV Shows of 2018: The Haunting of Hill House, The Good Fight, Killing Eve and More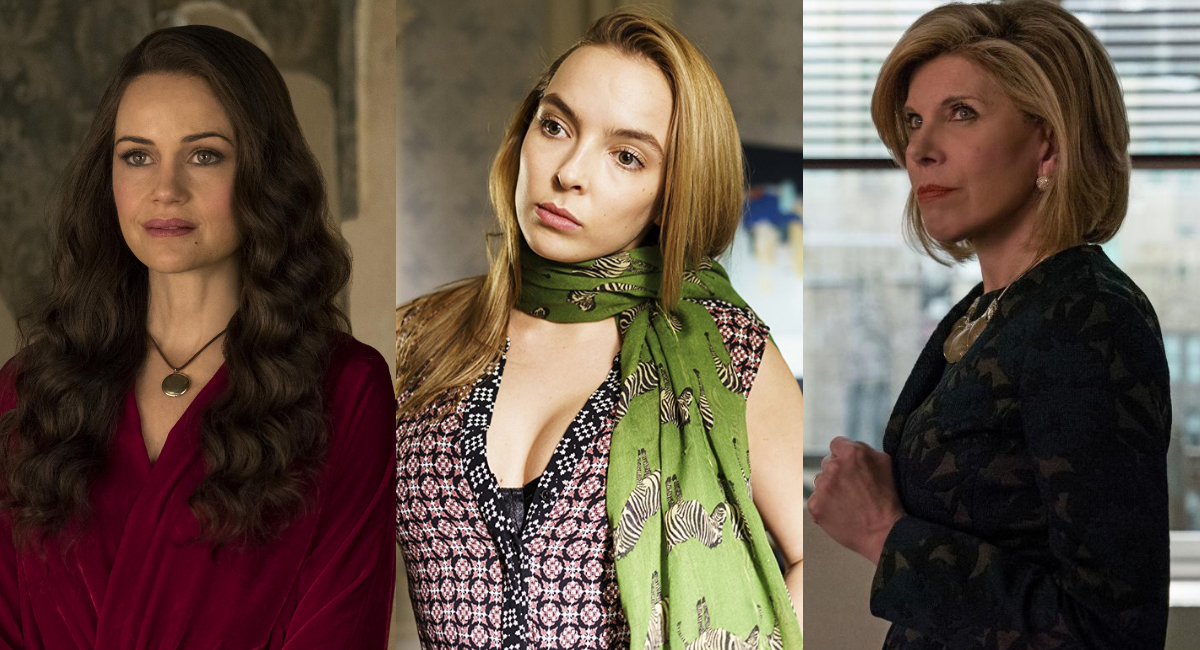 As we near the end of 2018, it's time to look back at the TV shows that had us glued to our screens over the last twelve months.
From brilliant British drama and crime serials to critically acclaimed American comedies and thrillers, here's our pick of this year's best TV.
One thing's for sure, 2019 has a lot to live up to.
Bodyguard
If there's one word that sums up Jed Mercurio's latest BBC drama it would be tense. From the very first episode where Richard Madden's Police Sergeant David Budd talks down a terrified suicide bomber on a packed train, to the final episode which sees him trying to convince his colleagues that he himself isn't a terrorist whilst strapped to an explosive device, Bodyguard is filled with the kind of tense, hold-your-breath moments that Mercurio is a master at. The show expertly blends police procedural drama with political thrills, but the real brilliance is in Madden's unhinged performance as David struggles with PTSD. Throw in a star turn by the always incredible Keeley Hawes and Bodyguard is one of this year's most compelling, keep you guessing British shows. – Natalie Xenos
The Handmaid's Tale
The second season of Hulu's The Handmaid's Tale opened with a tense tableau in a desolate Fenway Park. The world of Gilead got bigger and bleaker. Offred/June (Elisabeth Moss) led a cast of captivating women as they twisted between hope and despair in red and turquoise. Her developing relationship with Serena Joy (Yvonne Strahovski) was a flame flickering through all thirteen episodes as their Commander (Joseph Fiennes) became a chain around their necks. There were new locations and characters to savour as Bruce Miller expanded Margaret Atwood's dystopia, finding perfect pop songs for key moments. The Handmaid's Tale contained plenty of cliffhangers and moments to debate leading up to a tense final garden chase that left new avenues open for season three. – Jo Gudgeon
The Good Fight
Gloriously, unapologetically, courageously political, The Good Fight contends with the Trump presidency in a way quite unlike anything else currently on TV. With episodes concerning 'the pee tape', a possible impeachment, and #Metoo, to call the programme timely would be an understatement. In a world that increasingly feels like it's gone crazy, The Good Fight is an oasis of righteous anger and common sense. And you couldn't ask for better company in the midst of all this lunacy than Christine Baranski, Delroy Lindo, Rose Leslie and Cush Jumbo. – Chloe Walker
Bojack Horseman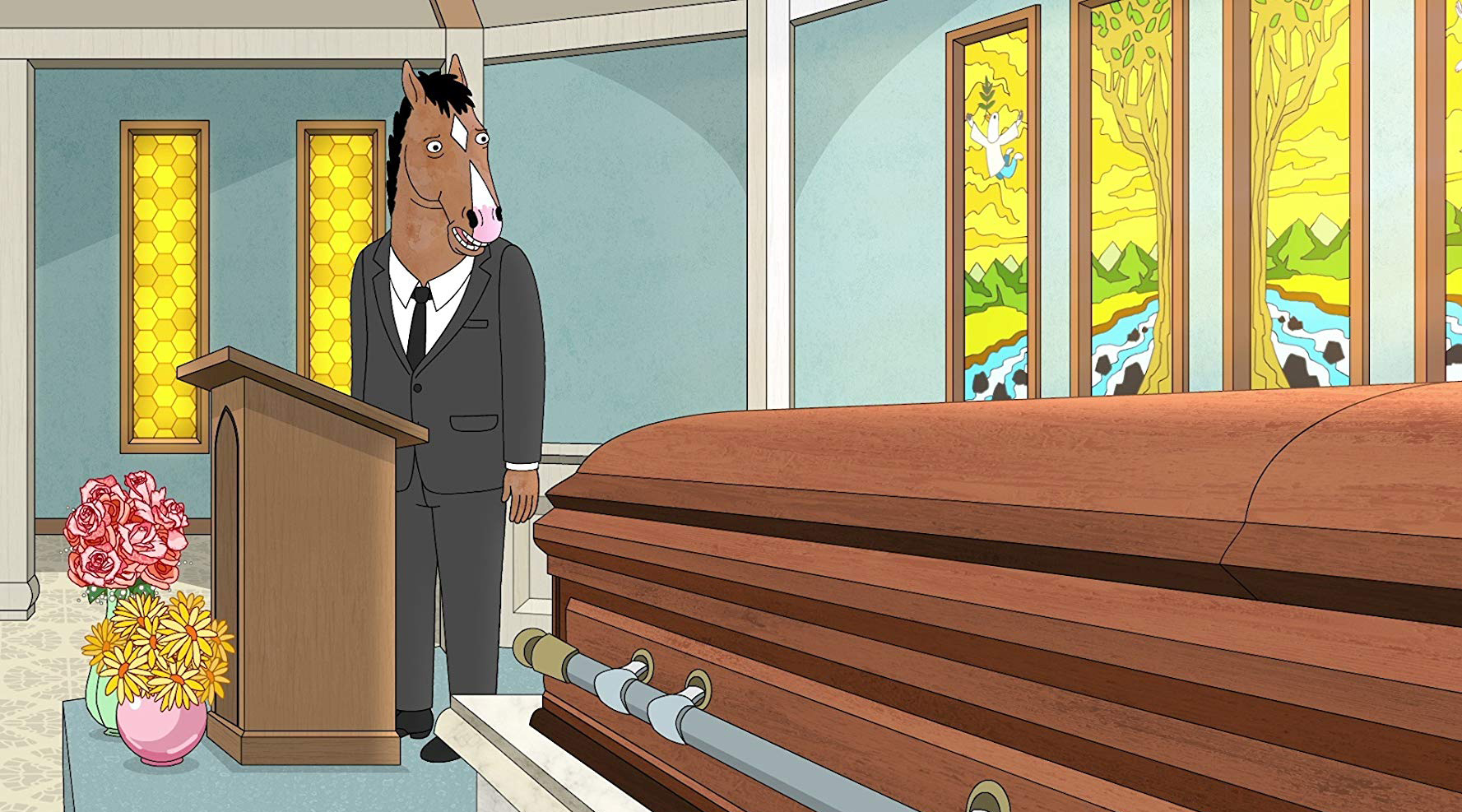 We're in an era of anti-heroes – more specific than that, we're in an era of sh*tty, male protagonists whom we're supposed to understand are geniuses or in some form brilliant, and for that reason any toxic or harmful behaviour is supposed to be forgiven for that brilliance. For a long time, Bojack Horseman – Netflix's eponymous (no pony pun intended) show – very much fell into that, with a damaged and damaging main character wreaking havoc on his life and that of others. In its fifth season, Bojack Horseman finally takes responsibility for that, and the role television plays in normalising this behaviour. It's just as sharp, gut-wrenching and stuffed with animal puns as the last four seasons. – Melanie Kress
The Expanse
The sci-fi of the SyFy channel tends to be a punchline when it comes to 'prestige TV'. That maligning tendency comes with good reason, of course. For every Battlestar Galactica (the reboot, that is), there's an Aftermath, Ascension, or Knights of Bloodsteel – shows that are far too hollow for their brooding to mean anything. The Expanse has been more than just a pleasant surprise – it's been a revelation, and 2018's third season has continued the progression, for the most part maintaining its complexity and uncertainty through a perpetual narrative explosion. The fifth episode, 'Triple Point', is an example of what the show is capable of. It's a superb study in the micro and macro absurdities and desperation of war, as told through characters the audience really don't have much attachment to. It works, brilliantly well, and so too does The Expanse itself. How the show piggybacks off its newfound home on Amazon Prime, following a slightly messy summer transition, will be intriguing to see, not least due to the on-screen drama that bookended the season. – Jerome Cox Strong
Vanity Fair
The ITV adaptation of William Makespeace Thackeray's 1848 novel is a sumptuous affair, stunningly shot with lavish production values. Olivia Cooke steps into the shoes of shameless social climber Becky Sharp, delivering a pitch-perfect performance that's up there with 2018's best. She's the reason Vanity Fair works so well, but the ensemble cast share in the satirical fun – whether it's Frances de la Tour's caustic Lady Crawley or Mathew Baynton's pious Bute. Despite being set against the backdrop of the Napoleonic Wars, creator Gwyneth Hughes drags the period drama into the modern age with a witty, whip-smart script and a rather excellent cover of Bob Dylan's 'All Along the Watchtower' for the theme tune. – Natalie Xenos
Élite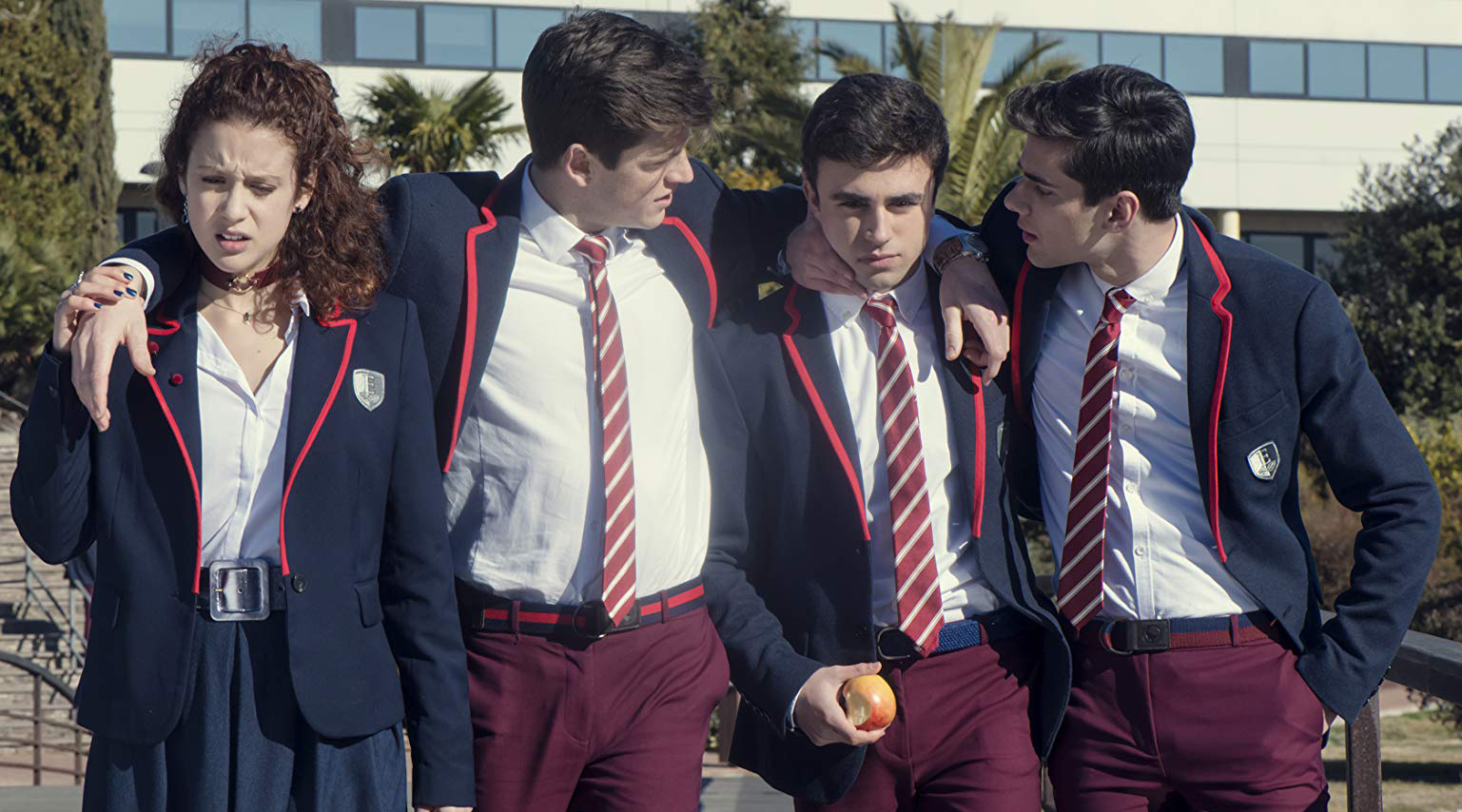 Élite is delicious. It's mystery-crime meets teen drama at its most scandalous and therefore wonderful. Think Gossip Girl meets How To Get Away With Murder in Spanish. When three working class students are transferred into a preppy and prestigious private school, tension quickly builds and the delicate ecosystem of repressed privilege crumbles. Murder bookends the first season, with lots of drama along the way. Omar and Ander are the breakout will-they-won't-they couple of the series, but there are also thruples, couples and all sorts of undefined romances to keep you guessing. – Nick Gomez
Maniac
This story about a drug trial descends into a profound story about a computer having an emotional breakdown. Cary Joji Fukunaga has assembled a starry cast including Jonah Hill, Emma Stone, Justin Theroux and goddamn Sally Field. The genre hopping premise and Fukunaga's singular approach means Maniac isn't for everyone, but it is incredibly rewarding for those on its wavelength. Oh, and there is a glorious tracking shot of Emma Stone delivering headshots like John Wick. How is that not entertaining? – Henry Bevan
The Good Place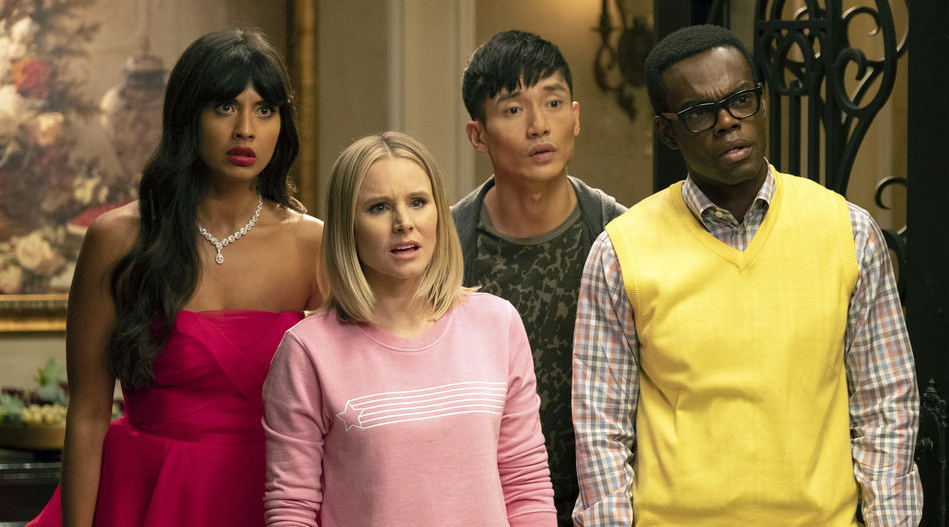 At this time it hardly needs to be stated, but The Good Place is the smartest show on television. However, for season three, "smart" doesn't even begin to cover it. In fact, at this point, it feels like a disservice. Because The Good Place isn't trying to be Sherlock or Lost. There's no desire to make the viewer feel stupid, or clueless. The Good Place is the most earnest show on television, and the most hopeful. – Melanie Kress
Marvel's Runaways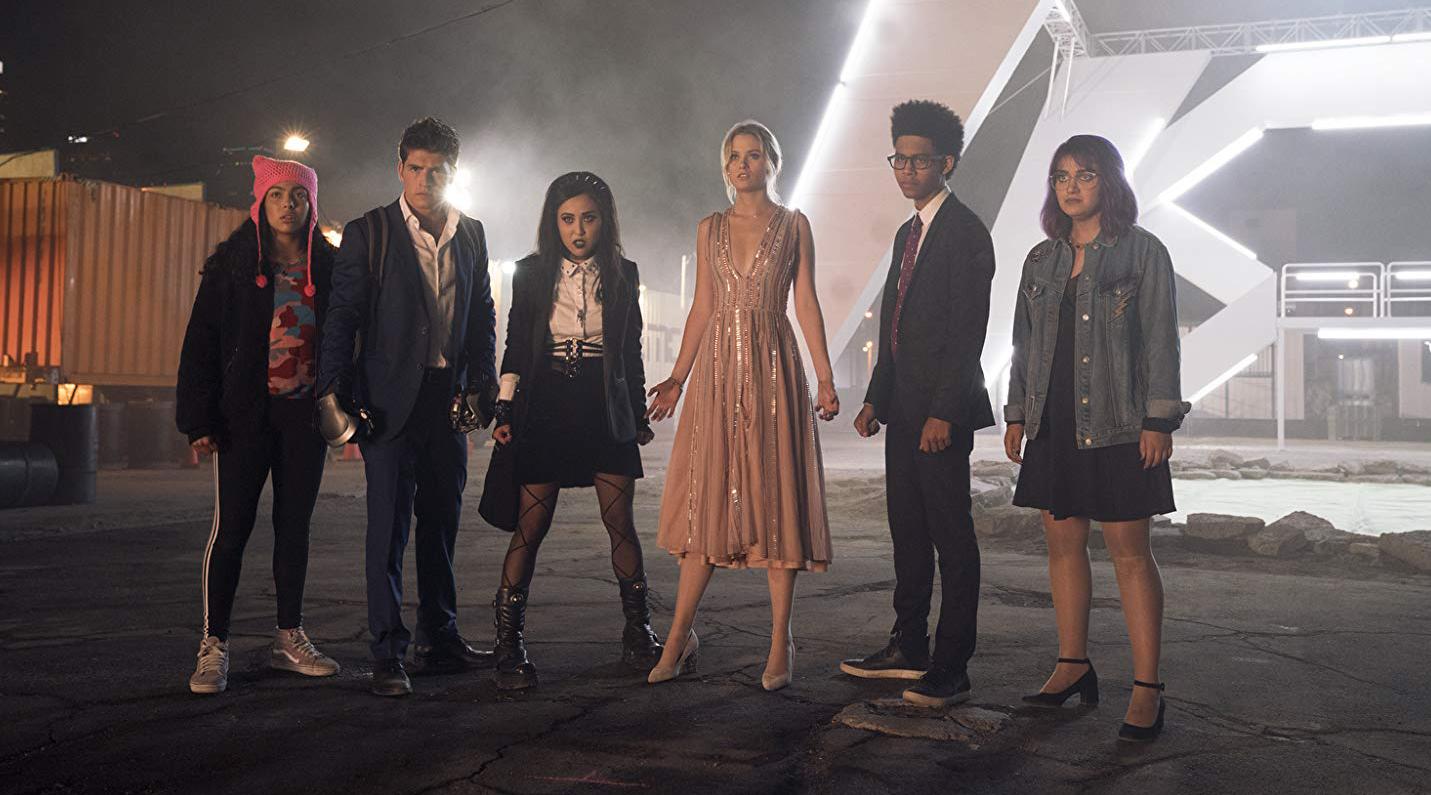 Based on the breakout comic series of 2003, Runaways follows six teenagers who find out their parents are part of a secret super-villain cult. It tackles would-be teenage superheroes in a new and inventive way, and is one of the most diverse and representative superhero shows in existence. Helmed by renowned creators of teen shows Josh Schwartz and Stephanie Savage, Runaways balances relationship drama – romantic, platonic and parental – with an array of superpowers. In this premiere season we learn that magic, future-tech and dinosaurs create one heck of a team-up. – Nick Gomez
The Haunting of Hill House
Netflix's loose, non-literal adaptation of Shirley Jackson's 1959 novel isn't your standard haunted house story. Centering on the Crain family, the series alternates between their time in the house as youngsters and years later, as the horrors continue to haunt the five children as adults. What makes this such a haunting, memorable show is how complex and emotionally affecting it is, blending tangible horrors with psychological trauma. The characters' fear and suffering is palpable and the actors bring such raw emotion and pathos to their respective roles. Like all great shows, The Haunting of Hill House offers something new with each subsequent watch, be it a greater understanding of the story or an awareness of the many ghoulish spectres lurking in the background throughout the series. – Natalie Xenos
GLOW
Those Gorgeous Ladies of Wrestling returned to the Netflix ring for a second season of real and fake fights in glorious 80's neon and leotards. Alison Brie and Betty Gilpin headed the motley crew as Ruth "Zoya the Destroya" Wilder and Debbie "Liberty Belle" Eagan, pulling in crowds with daring moves and outlandish storylines while tentatively trying to rebuild their friendship beyond the mat. There were some serious subjects on the table, including abortion and single motherhood, handled with sensitivity and humour. As the expanded group of women revelled in random new experiences, the baffled men in their lives tried to keep up with the ride. GLOW season 2 had plenty of tunes, drama and comedy with the promise of more fabulousness to come as the show goes on the road to Vegas. – Jo Gudgeon
Killing Eve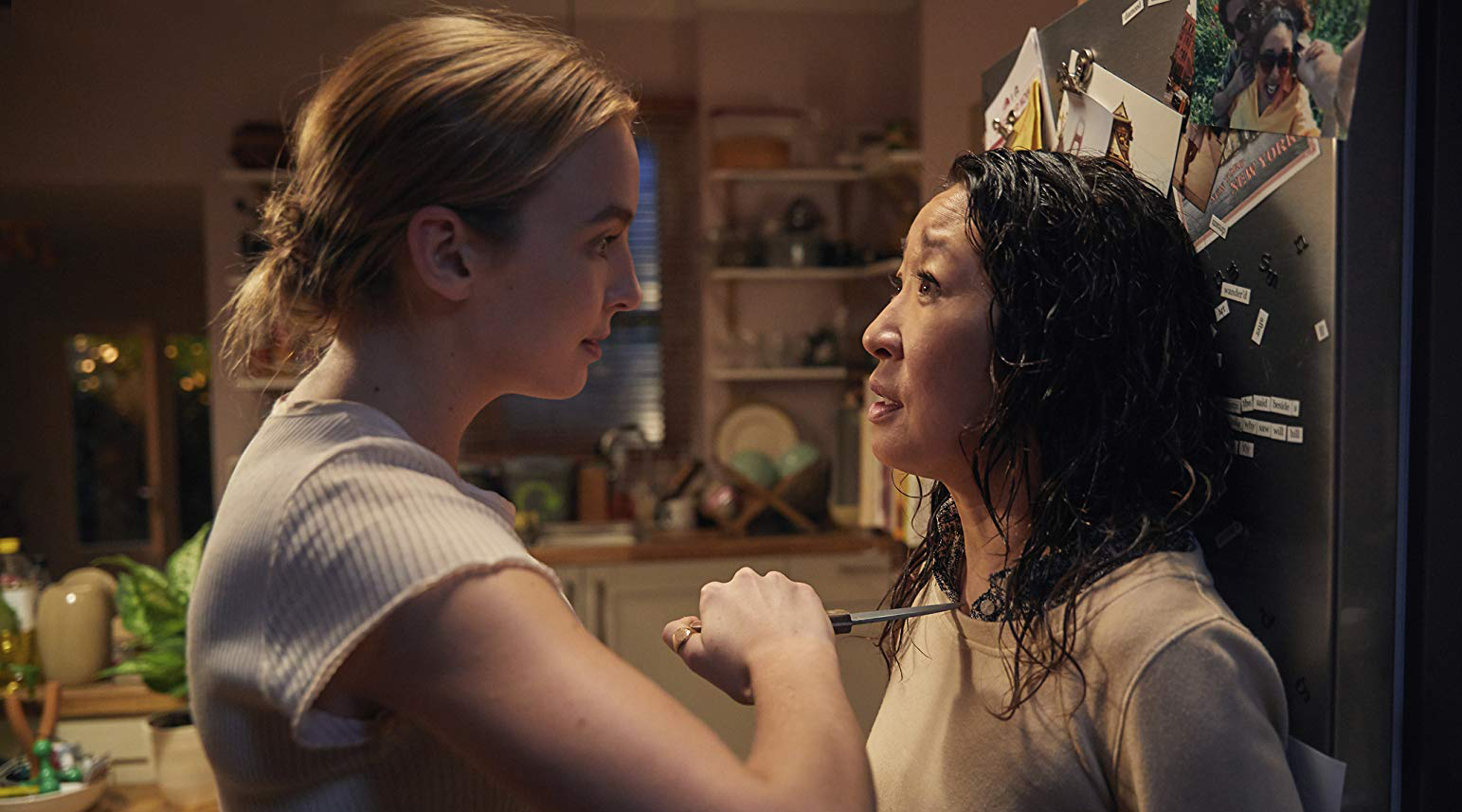 Even before its release, a show like Killing Eve felt too good and surreal to be true. Two female leads, one of them being the criminally under-worked Sandra Oh? A drama from comedy juggernaut Phoebe Waller-Bridge? Female assassins? Female spies? Luckily it is real, and even luckier is that we have a second season to look forward to. If you've somehow been under a rock and haven't binged it yet, look forward to a breath of fresh air away from the gritty and pretentious male-ego and male-driven thrillers. This is a TV show that's as funny as it is clever. – Melanie Kress
Jane The Virgin
Though there have been some non-baby related bumps in Jane The Virgin's fourth season (what was the point of Adam? How were we ever meant to believe River Fields as a better partner for Rogelio than Xo?), for the most part, America's favourite telenovela has maintained its joyous romanticism and off-kilter sense of humour. With the season ending on the biggest, most shocking cliff-hanger yet, tuning in for next year's final batch of episodes is a must. – Chloe Walker
The Americans
The Americans has always hinged on the art and sacrifice of compromise. How far can the Jennings go to protect their simulacra of cosy, All-American family life, without blowing their cover, or abandoning their ongoing mission? How far can they go to prolong the mission itself, without jeopardising the welfare of their children – one who, by season 6, is a Soviet agent-in-training, and one who remains entirely unaware of their ersatz heritage? It hardly needs saying that season 6 delivers a fitting finale to this tightrope act, but it does, and the final episode, 'START', is arresting, painfully strong television, complete, of course, with the show's signature featured music. – Jerome Cox Strong
Save Me
Lennie James' character in Save Me couldn't be any more different from his role in The Walking Dead. But the quality of James' acting in both shows is undeniable. In this six-part drama, which he also created and co-wrote, James stars as Nelly Rowe, a heavy drinking down-and-out who takes matters into his own hands when his estranged teenage daughter is kidnapped. Watching as Nelly constantly tries and fails to locate his missing child is thrilling but this is a series that's driven by its characters rather than action. Suranne Jones is the grief stricken mother and you feel every bit of her anguish. Yet Nelly is the heart and soul of this show, and whilst he's not a 'good' guy – he cheats, lies and uses people for his own gain – James makes him inherently likeable despite his foibles. Gripping, gritty and perfectly paced, Save Me leaves you wanting more. – Natalie Xenos
American Vandal
The mockumentary has been so overdone that its tropes and clichés are as familiar now as that of actual documentaries. The new niche is the documentary series – think Netflix's Making a Murderer. That's why it's particularly ballsy of Netflix to have released American Vandal on the same platform it's parodying. The secret as to how they get away with it comes in two parts: it's hysterically funny, and startlingly profound. Its cancellation is one of the most devastating Netflix has issued in a while, given how season two set up an anthology format, focusing instead on a mass laxative attack – The Brownout – and how social media informs high school dynamics and experience, ending on a surprisingly understanding and sympathetic note. – Melanie Kress
She-Ra and the Princesses of Power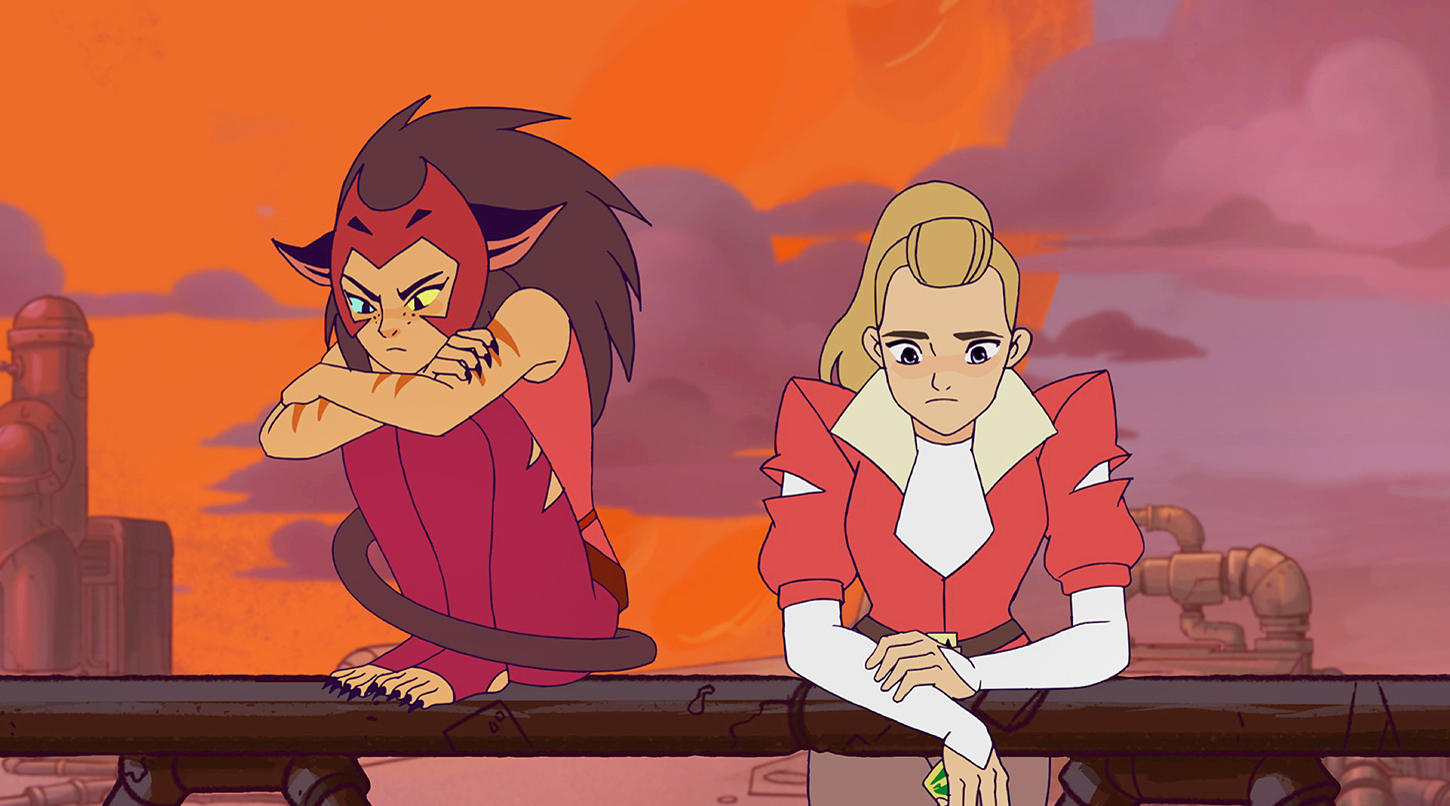 She-Ra and the Princesses of Power is an update, and also continuation, of the original She-Ra series. It takes the best of what modern kids and family shows are doing to create new, inclusive worlds with all the epic adventuring and fun that makes these action animations so watchable. There are influences from Steven Universe and Avatar: The Last Airbender in this series, with accessible but interesting world-building, as Adora journeys to becoming the new She-Ra and looks to gather the Princesses from across the realm. It's a grand story with humour and style. She-Ra has also won approval for including LGBT+ characters, a range of body types and different races and skin tones for its characters. – Nick Gomez
Queer Eye
When Netflix announced it was rebooting classic noughties reality show Queer Eye for the Straight Guy, not everyone was convinced. Concerns were raised that the show's format was dated, but the fears turned out to be unfounded when the show relaunched as pop culture juggernaut Queer Eye. Dispensing with the second half of the title means anyone and everyone can experience a life makeover courtesy of the Fab 5, a team that's equal parts empathetic and entertaining. Plus, their goal isn't to make their subjects uncomfortable, or render them unrecognizable. Queer Eye gets that good reality TV doesn't need to trade in embarrassment or extremes. Instead, the show helps each subject become the best version of themselves – whether it's helping a shy guy propose or a young man come to terms with his sexuality. As the show has progressed it's delved into issues ranging from toxic masculinity to divisions in Trump's America and the Fab 5 have cemented themselves in popular culture consciousness. – Francesca Street
Schitt's Creek
It's infuriating and baffling that Schitt's Creek doesn't garner more attention. The winner of several awards and into its fourth season (its fifth arriving early next year), the Levy family project has long since found success on its native shores of Canada, and a place on international Netflix. Everyone is absolutely and astonishingly hilarious, and in the middle of your laughter you won't have even realised that you've been moved to tears. Highlights include the development of Patrick and David's relationship, which belongs in the sitcom romance Hall of Fame. – Melanie Kress 
Honourable Mentions: Ordeal By Innocence, Unforgotten, This Is Us, Atlanta, Poldark, Good Girls, Ozark, Doctor Who, Making a Murderer, Flint Town, Dynasties