Best albums of 2018: Tom Misch, Janelle Monáe, Arctic Monkeys and more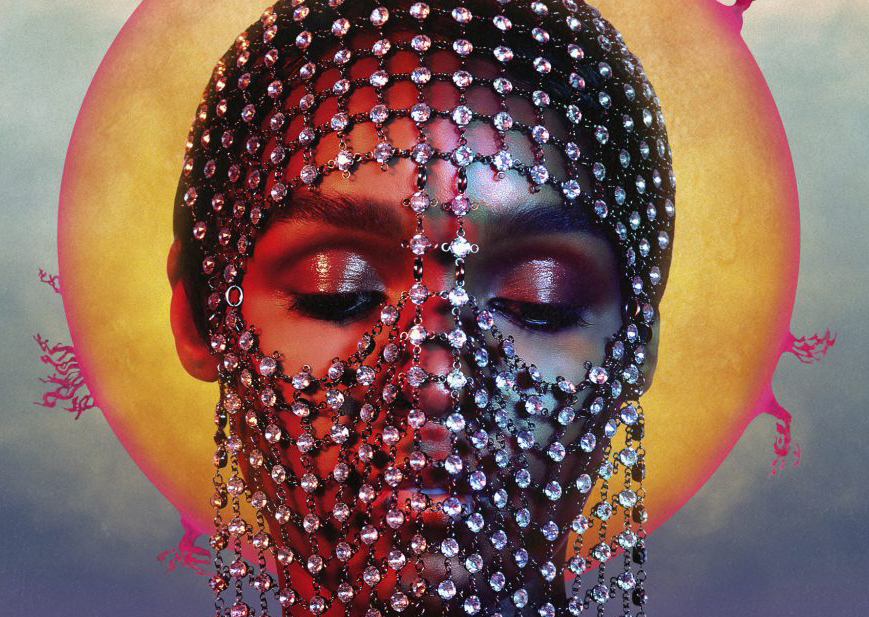 Music in 2018 is what you make it. Streaming has made music criticism into a dying art. It used to be about bringing people together around a movement, a sound, an identity that you found at the bottom of a box of vinyl. Now it's just another voice howling into the wind: listen to my favourites! Spotify has made expert box-diggers of us all. So why do you need us critics?
You already know the answer to that. Because deep down, we all hate to see 'like this? Try this!' in an automatic dialogue box. The sort of person that reads end of year wrap-ups – you, in fact – wants to hear opinions. They want to be roundhouse-kicked by their next favourite album, to fall deeply in love with artists who have been calling them through the veil for years, to meet their own reflection in sound. Algorithms can't do that for you. People can.
So without further ado, we present to you the best albums of 2018. These are our opinions – get stuck in and find your lost love. Then go and pass it on.
Greta Van Fleet – Anthem of the Peaceful Army
If you haven't heard Greta Van Fleet's music, there's a big surprise waiting for you. Lead singer Joshua Kizsksa sounds so exactly like Robert Plant and the band he fronts sound so utterly Zeppelin-esque that you'd be forgiven for thinking that Anthem of the Peaceful Army was an outtake from the Golden Gods' early years, belonging somewhere between Led Zep I and II. That's a compliment (or an accusation) that's been levelled at many a sub-par band before, but in Greta Van Fleet the promise of the comparison is fulfilled. They have the swagger and the creativity to pull off the unthinkable: a hairy blues-rock album capable of drawing a teenage crowd. With their poster-boy good looks and sledgehammer riffs, they're doing something for everyone. Dig out your flares and stack heels and get your head into 'The Cold Wind', 'When The Curtain Falls' and 'Mountain of the Sun' – rock'n'roll is so very far from dead. – Josh Hinton
Years and Years – Palo Santo
Spirituality, religion, desire and freedom pervade Palo Santo, the second record from Years and Years. Set in a fictional world where traditional ideas surrounding sexuality and gender don't exist, this is a concept album that reveals the band's emotional growth since 2015's Communion. It's a slice of deliciously dancey electro-pop with R&B vibes, which is both expansive in the themes it explores and intimate in its lyrics and lyricism. At once cathartic and celebratory, Palo Santo is proof that the English trio are one of the most exciting young bands on the music scene. – Natalie Xenos
Cardi B – Invasion of Privacy
Invasion of Privacy is the debut album by American rapper Cardi B. Opening with the explosive 'Get Up 10', the 13 track record has a plethora of artists collaborating on it including Chance the Rapper, Bad Bunny, Kehlani and the brilliant Migos, who features on 'Drip'. The album goes through a narrative of highs and lows, with Cardi B making sure her voice is heard loud and clear. With its honest lyrics and hip-hop beats, 'Bodak Yellow' is one of the many highlights on the album. If this is the kind of debut Cardi B delivers, we should expect even bigger and better things from album number two. – Chloe Dobinson
Grace Petrie – Queer as Folk
Queer as Folk is about politics, people and power. It's about queerness, feminism, society as a whole, and what we can do as part of that society. Petrie packages all these ideas into 11 sensational songs, starting with spoken word, then rising into the folky 'Tom Paine's Bones', before settling into the emotive, acoustic main body of songs. 'Pride' is one of the most evocative, running to the heart of the reality of LGBTQIA people's lives, the struggles and the extra demands. Similarly, 'Black Tie' is a reflection of clothes, gender and identity, celebrating finding your style with an upbeat track. Some songs are more political, whilst others play on literary narratives, and together they are mesmerising and meaningful. – Nick Gomez
Ariana Grande – Sweetener
If 2018 in pop music was defined by any one person, without a doubt it would be Ariana Grande. Coming off the back of a difficult few months for the singer personally, Sweetener ditched the black-and-white covers of Ariana albums gone by and dropped in all of its pastel-coloured vibrancy in August, ushering in a more confident and self-assured edge to Grande's music that she's continued to embrace in the months since. The singer herself has described Sweetener as her most personal album to date, and that can clearly be seen in the eclectic mix of styles and honest lyrics that can be heard on the record, from the staccato synth beat and R&B feel of the Nicki Minaj featuring 'The Light Is Coming', through to the powerhouse vocals of Ariana relating her experience of anxiety in dance-pop song 'Breathin''. Between the a cappella opening of 'Raindrops (An Angel Cried)' and the soul-ballad inspired closing number of 'Get Well Soon', which also happens to feature a 40 second silence in tribute to the victims of the Manchester arena bombing, Sweetener is an album of hits, and arrived as a breath of fresh air for the pop music landscape in 2018. – Megan Davies
Tom Misch – Geography
Tom Misch is one of those glacial overnight success stories. You know the sort – six years of slogging, EPs and singles finally transforms into mainstream recognition, and all of a sudden you're a 'new discovery'. But whether you're a long-term follower or a new convert, I think we can all agree that Misch's debut LP Geography is a little drop of perfection. Grooving right at the conjunction of funk, blues, pop and hip-hop, he effortlessly matches righteous beats with sweet melodies, layering his achingly tasteful guitar lines cleanly over the top. He's a master of understatement, preferring to leave space for his songs to breathe rather than filling them with mindless noodling – but when he does open the taps, that means his solos hit you all the harder. A slew of collaborations with rappers and vocalists including De La Soul and Poppy Ajudha add copious cherries to the cake. Try 'Water Baby' and 'Man Like You' for maximum funk and soul-searching. – Josh Hinton
Janelle Monáe – Dirty Computer
Packed with a stellar roster of guests including Grimes, Pharrell Williams and Brian Wilson, Janelle Monáe's Dirty Computer is an album you're likely to see on lots of best albums of 2018 lists. The American singer described her third album as "a homage to women and the spectrum of sexual identities", and whilst it veers away from her Metropolis, Cindi Mayweather narrative, it's still a powerful concept album loaded with funky hooks. It's a digital celebration of liberation, gender fluidity, identity and empowerment. To learn that Prince worked on the album prior to his death comes as no surprise; there's no better successor to the legendary artist than the eclectic Monáe. – Natalie Xenos
Lily Allen – No Shame
Mercury Prize nominee Lily Allen's fourth studio album is a force to be reckoned with. The in-your-face lyrics and catchy melodies of 'Come On Then' showcase the singer-songwriter back on top form. Blending pop with electro, dance and reggae, every song on the fourteen track album offers something different, with 'Lost My Mind' and 'Apples' particularly demonstrating Allen's writing capability and lyrical honesty as she discusses themes of divorce, parental guilt and being in the public eye. – Chloe Dobinson
Trixie Mattel – One Stone
The country loving drag queen is a musician at heart, a country lover and a soulful songstress. Trixie Mattel's follow-up to Two Birds, One Stone is a sweet wandering down the dusty road of life, considering family, love and sex. It's alternative folk meets country right from the first track, 'Little Sister'. At a tight seven songs, you're able to spend a good amount of time with Trixie. Every track is uniquely interesting, but there are a few standouts on the album, namely 'Red Side of the Moon' and 'Wind up Man', the latter being more whimsical than the rest of the album and an enjoyable way to end it. – Nick Gomez
Beach House – 7
Beach House's seventh album (the clue is in the name) is their most ambitious and eclectic yet, ranging between the colourful synths of 'Drunk in L.A', the heavily-reverberated guitars and catchy melody on 'Pay No Mind' and the darker, murkier tones on songs like 'Lemon Glow'. Each of the 11 tunes takes you to a new dreamscape or inspires a different mood, and while some fans will yearn for the brighter sound of albums like Teen Dream or Bloom, it has its hits as well. I defy anyone not to get immediately pumped when the meaty bass kicks in halfway through 'Dive'. – Steven Riley
Jungle – For Ever
Jungle's return to recorded music this year was a fine demonstration of their rare power. At a time when neo-soul in its many guises is making a grab for cool headspace, Jungle are the ringleaders, the Holy Grail group that never seems to put a foot wrong. For Ever is filled with epic trance-funk like 'Heavy, California' and 'Happy Man', songs that drip the kind of style that the average producer would give their right arm to possess. The basic Jungle formula – clubland beats played on live instruments and golden-syrup falsetto – makes for a warm, organic sound that's so much more rewarding than the electroid stutter favoured by many of their contemporaries. On this album, heavy with expectation after four years away, the group managed to strike us with lightning a second time. There's just nothing else out there that comes close. Go for 'House in LA' and have your heart pumped for you. – Josh Hinton
Welshly Arms – No Place Is Home
The second album from Ohio rockers Welshly Arms opens with a whistle and twang that wouldn't be out of place in a Spaghetti Western, before Sam Getz's gravelly vocals kick in. This sets the mood for 13 tracks of indie rock categorised by anthemic choruses, bluesy riffs and lyrics that lodge themselves in your mind after just one listen – in a good way, of course. It's the kind of big, loud music that's perfect for an arena full of people singing along. Bolstered by Bri Bryant's powerful female vocals, the album walks the line of pop, gospel and rock with ease. This is a band that deserves attention, and deserves it now. – Natalie Xenos
Death Cab for Cutie – Thank You For Today
Death Cab for Cutie have been going strong for a number of years, developing their indie vibes into more alternative stylings. Thank You For Today leans into the more uplifting, a departure from the melancholy tracks that they are most known for, like 'I Will Follow You Into The Dark', yet with the resonant voice that is the band's signature. Death Cab offers a driving jam with 'Gold Rush', an open road soundtrack with 'When We Drive' and 'Autumn Love', and finishes on a intimate, more classic look back at life with '60 & Punk'. – Nick Gomez
Arctic Monkeys – Tranquillity Base Hotel & Casino
Arctic Monkeys' sixth album has divided fans and critics alike. And whilst it's a definite musical change from the Sheffield band, it's also a welcome one, with casual opener 'Star Treatment' slowly easing listeners into the laid-back album. A common theme throughout the record is science fiction and there are noticably darker notes here than on previous albums. The band have dubbed Tranquillity Base Hotel & Casino as "lounge-pop" and with the smooth vocals from frontman Alex Turner and memorable melodies, it's hardly a surprise that it's earned them their third Mercury Music Prize nomination. – Chloe Dobinson
Honourable Mentions: Ólafur Arnalds – re:member, Robyn – Honey, Kacey Musgraves – Golden Hour, Troye Sivan – Bloom, Ezra Furman – Transangelic Exodus, Idles – Joy as an Act of Resistance, Jess Glynne – Always In Between, Kamasi Washington – Heaven and Earth