Best TV characters of 2020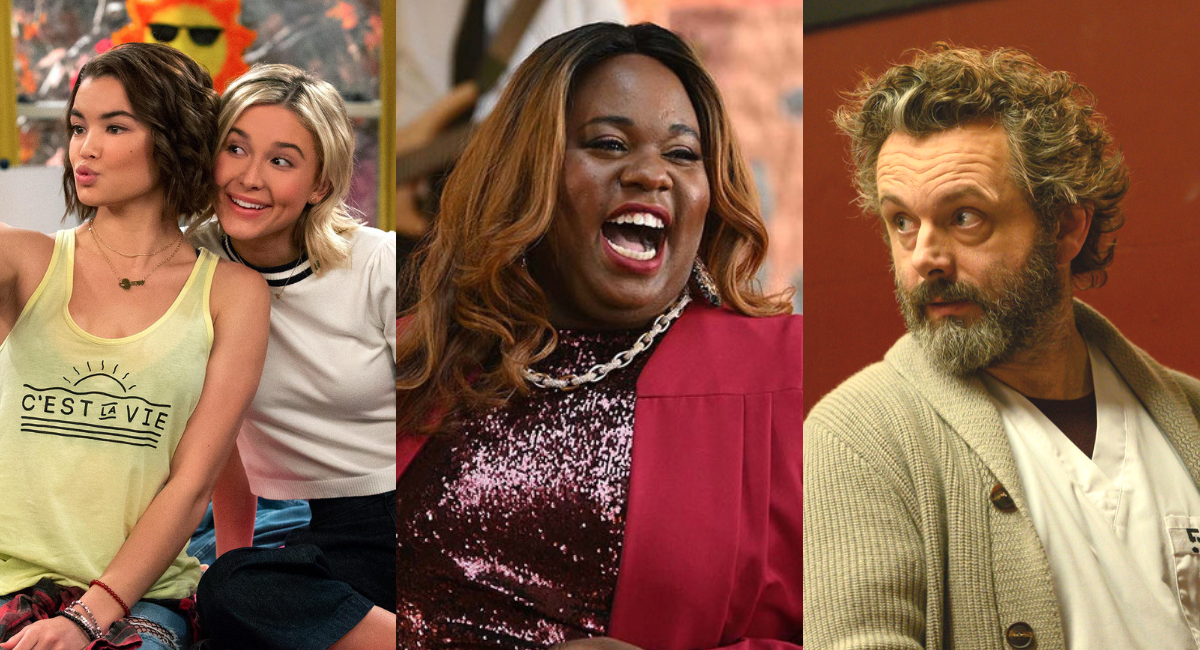 Human connection is so important, and in a year where we had very little of it, watching people interacting on screen – hugging, laughing, dating, just hanging out – became a way for us to feel connected to the world. Fictional faces kept us company this year, so let's take a look at a few of the brilliant TV characters that will be remembered way into – what we all hope – will be a better, brighter, 2021.
Anne Shirley Cuthbert and Gilbert Blythe – Anne With An E
It might have taken three seasons for them to realise they were completely besotted with each other, but when they did – and moreover, when they actually divulged their feelings to each other in the show's premature finale – it was such a happy, tender and heart-warming scene that it made all the crossed wires, cross words and will-they-wont-they teases of previous episodes doubly worth it. These two were a joy to watch from the moment Anne hit Gilbert over the head with her slate for calling her "carrots" way back in season one. If that's not love, I don't know what is… – Natalie Xenos
Mo – Zoey's Extraordinary Playlist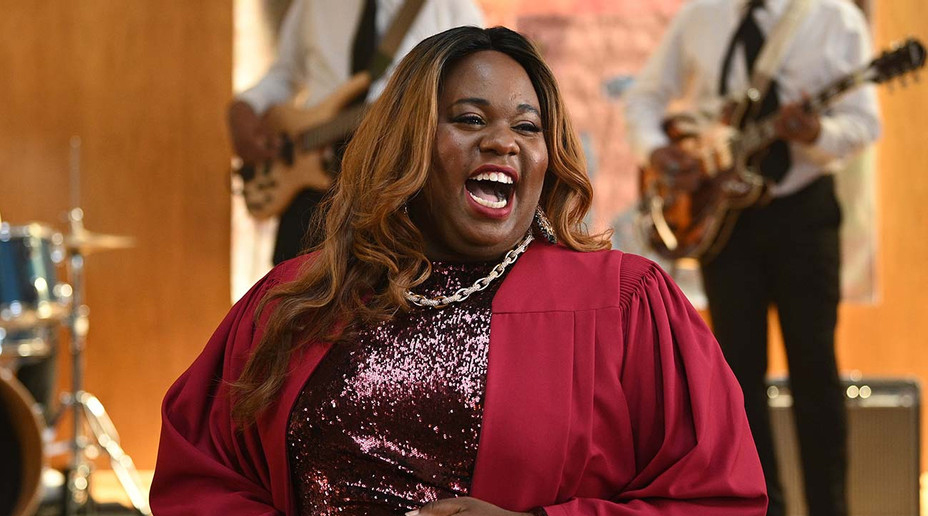 Mo is the gender-fluid neighbour of the titular Zoey who begins a begrudging friendship with her when she shares that she can hear people's inner thoughts as musical numbers. Played perfectly by Alex Newell, who also gets to belt out some great songs, he brings jokes and plot development by working through how Zoey's powers work with blunt experimentation. Newell allows Mo to be both fierce and fabulous, while exposing a warm, somewhat lonely soul. Mo is the friend we all need and need to be there for. – Nick Gomez
Holly Gibney – The Outsider
The Outsider – a horror-crime adaptation of Stephen King's novel of the same name – was full of superb performances, but Cynthia Erivo's Holly Gibney was the standout. As a savant investigator and an outsider herself, she was exactly the right person to follow the conflicting clues and seek out the person or monster committing unspeakable crimes. Holly's photographic memory, perseverance and attention to detail, not to mention her obsessive determination to get to the truth and her willingness to believe in the unbelievable, made her a character not just worth watching but worth rooting for too. Erivo's performance is top-notch too. – Natalie Xenos
Alexa and Katie – Alexa & Katie
While Netflix's Alexa & Katie TV series was a fun, welcoming and poignant show throughout its four-year run on the streaming service, the show's biggest strength was always the two characters at its heart. As the titular Alexa and Katie, actors Paris Berelc and Isabel May became the show's main pillars during their characters' journey through high school, deftly balancing both comedy and drama as Alexa and Katie came up against various growing pains and more serious challenges too, tackling everything from relationships and school troubles to Alexa's cancer diagnosis and Katie's anxiety. In the final run of episodes, however, Alexa and Katie had to face the reality that their plans for the future were pulling each of them in two different directions, and both had to come to terms with the fact that the person who'd been by their side through a lifetime of ups and downs would no longer be around every day.
Through all the very real uncertainties facing Alexa and Katie during their final year of high school, as well as all the realistic arguments, tensions and fighting between the pair that the show refused to shy away from, it was this final season that cemented both Alexa and Katie as warm, funny and supportive characters. So much so, in fact, that it's a struggle to watch the final episode without breaking down into full-blown sobs, such is the connection between these two. Alexa & Katie the show will be remembered as an emotional, hopeful and inspirational series, but it's Alexa and Katie's friendship that will go down in TV history for all the right reasons. – Megan Davies
Dr. Martin Whitly – Prodigal Son
As a series about a traumatised profiler who uses his serial killer father's expert knowledge of killing to aid him in solving crimes, it's safe to say that Prodigal Son errs on the side of unrealistic. But that doesn't make Michael Sheen's performance as the sociopathic mass-murderer nicknamed 'The Surgeon' any less brilliant to watch. Sheen joyfully plays into his character's narcissism, providing both chills and laughs as he cracks ill-timed jokes and grins manically in the most sinisterly wonderful and over-the-top way. His screen time might be limited to the inside of the asylum Martin finds himself in (and a few flashbacks), but Sheen makes the most of every minute of madness. – Natalie Xenos
Alexis Rose – Schitt's Creek
Let's face it, any character from Schitt's Creek could have easily made it on this list. Not only was the show's sixth and final season pretty much perfect from start to finish, but it's also the year that saw its leading cast sweep the acting awards at the Emmys. There's absolutely no denying that the show's entire cast all worked together to make its final season one of the best TV shows that aired this year. For me, however, it was Alexis Rose – played as brilliantly as ever by Annie Murphy – that proved the series stand-out. The show's sixth season was the one that really saw Alexis come into her own, with Alexis making the kind of difficult, mature choices with regards to her career and her relationships that the girl of season one would never have even considered.
Alexis has always been a charming, glamorous figure in the show, stealing scenes with her outlandish stories and designer fashion while always being on hand to deliver an "ew, David!" at a moment's notice, but season six also proved beyond a doubt that Alexis' growth on the show is unparalleled. Over the course of six seasons, Alexis achieved great things, learned to truly love another person, appreciate her family and began to finally believe in herself too. The final run of episodes was the perfect culmination of Alexis' years of character growth and development, ensuring her legacy as a kind, confident and capable woman – and a brilliant role model too. – Megan Davies
Honourable mentions: Grace Fraser (The Undoing), The Mandalorian (The Mandalorian), Belle Stone (Life), Number Five (The Umbrella Academy), Beth Harmon (The Queen's Gambit), Jen Harding (Dead To Me), Phyllis Schlafly (Mrs America), Robin Ellacott (Strike), John Cardinal (Cardinal), Emily Cooper (Emily in Paris)