Best TV shows of 2021: Squid Game, Doctor Who, Mare of Easttown and more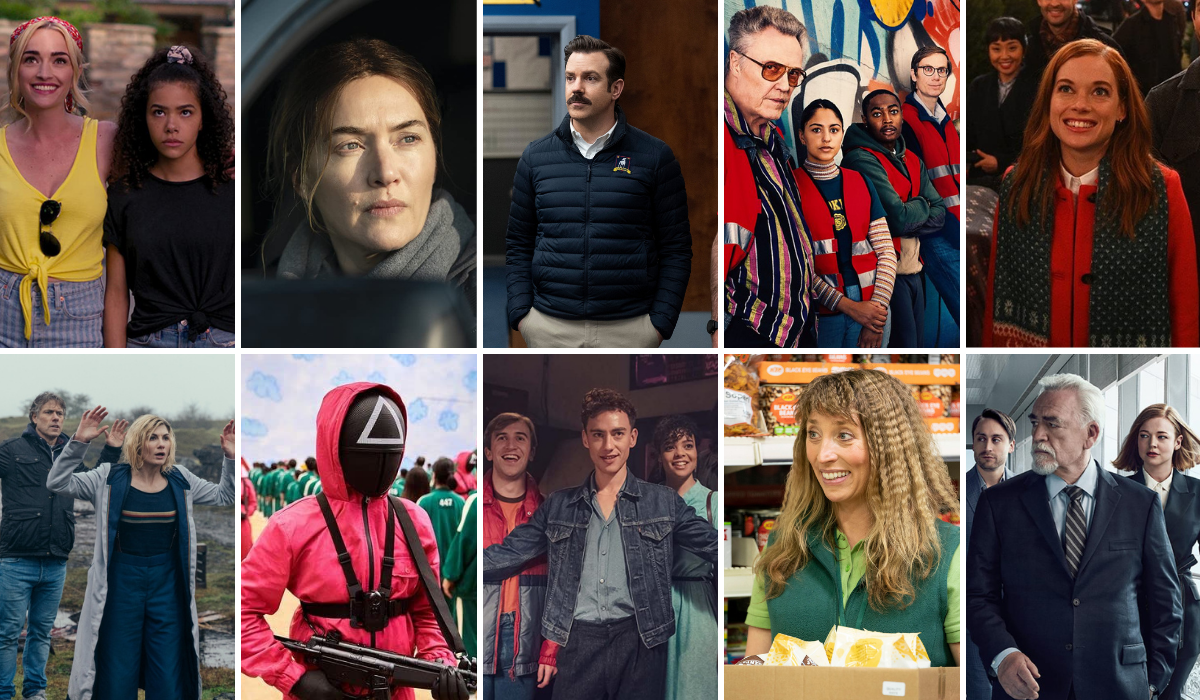 Life might have found some semblance of new normality but with less cinema releases and stage shows to enjoy this past year, TV has once again been an entertainment lifeline for many of us. Whether we were binging whole seasons of our favourite shows in a matter of days, or patiently waiting for the next new episode of the latest must-watch drama, TV series have kept us glued to our screens in the best of ways.
From the uplifting joys of Zoey's Extraordinary Playlist and Starstruck to emotional dramas like It's A Sin and Mare of Easttown, with some epic fantasy, YA mystery, dark comedy and reality TV in between, these are Culturefly's best TV shows of 2021.
Zoey's Extraordinary Playlist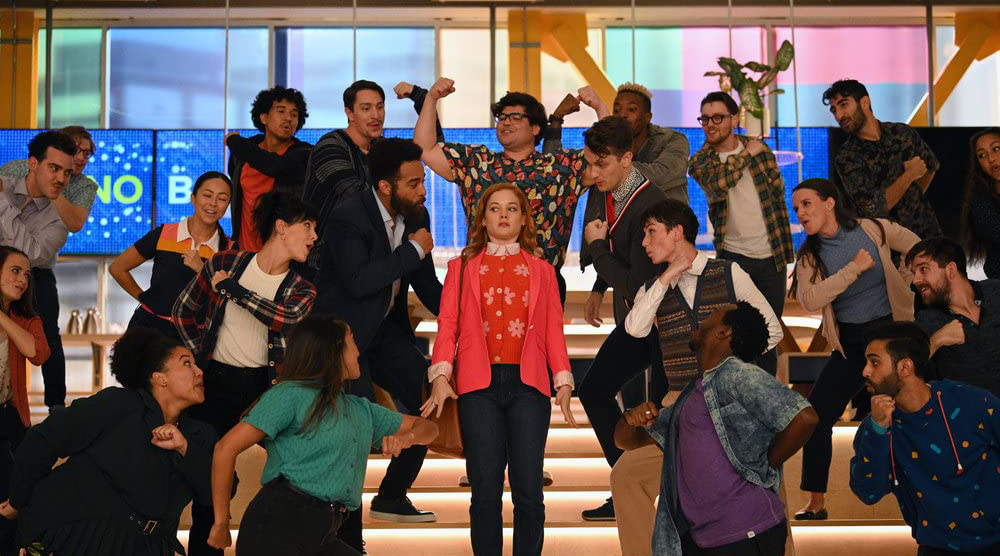 Season 1 of this uplifting, silly and emotional musical dramedy closed it's largely Zoey-centred story with the death of her father. Naturally Zoey and her family are grieving and trying to learn to move on, but what makes this second season so much fun is that we are able to spend more time with the wider group of characters. And that's where the added season 2 value is. There are great songs, twists to the format with how Zoey's powers work, and they tackle difficult subjects like post-partum and racism in tech without feeling they can fix an issue in a single episode. And there's a special Christmas movie-episode too! – Nick Gomez
The Serpent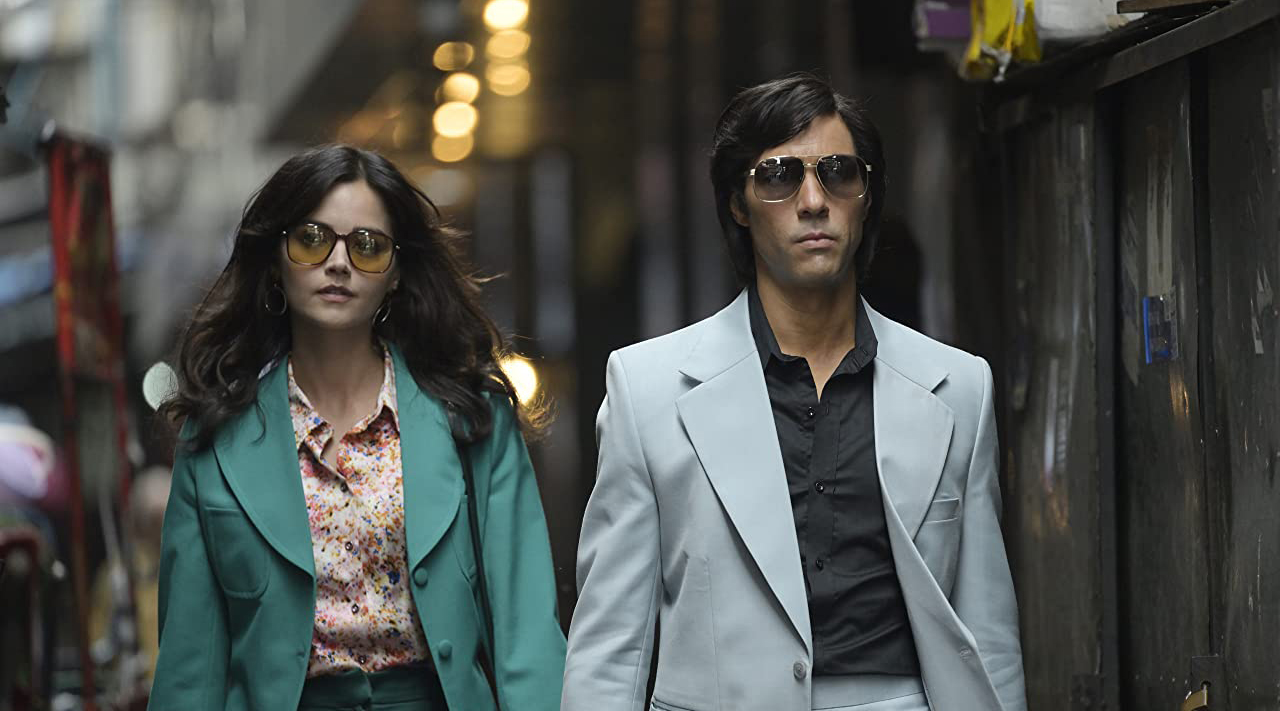 Having premiered on New Year's Day this year, you'd be forgiven for forgetting The Serpent amidst all the other brilliant TV shows that have entertained us over the past twelve months. But what's not easy to forget is just how chilling and unnerving this series was. Based on the disturbing crimes of serial killer Charles Sobhraj, who preyed on and murdered young Western tourists travelling the hippie trail in the mid-70's, The Serpent was the definition of compulsive viewing. Exploring the subsequent investigation by Dutch diplomat Herman Knippenberg, the BBC drama was the ultimate slow-burner, allowing the depravity and horror of these historical true crimes to sink in across eight hour-long episodes. Tahar Rahim was a truly disturbing on-screen presence as Sobhraj; predatory and reptilian in his manner and methods. It's enough to make your skin crawl just thinking about it. – Natalie Xenos
Squid Game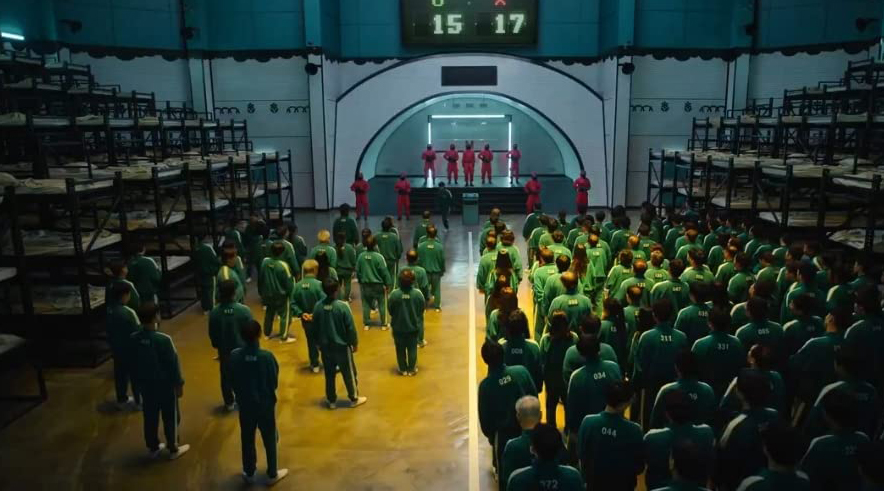 Forget best shows of the year – for a month or so this autumn, where it completely dominated the cultural conversation, it seemed as though Squid Game was the only show of the year. More impressive still? Somehow, it managed to completely live up to that daunting ocean of hype. Following a group of debt-ridden people forced by circumstance into playing children's games with literal life and death stakes, Squid Game gave us characters to get invested in, production design beyond our wildest and most colourful nightmares, and some of the most emotional storytelling of the year. – Chloe Walker
The Outlaws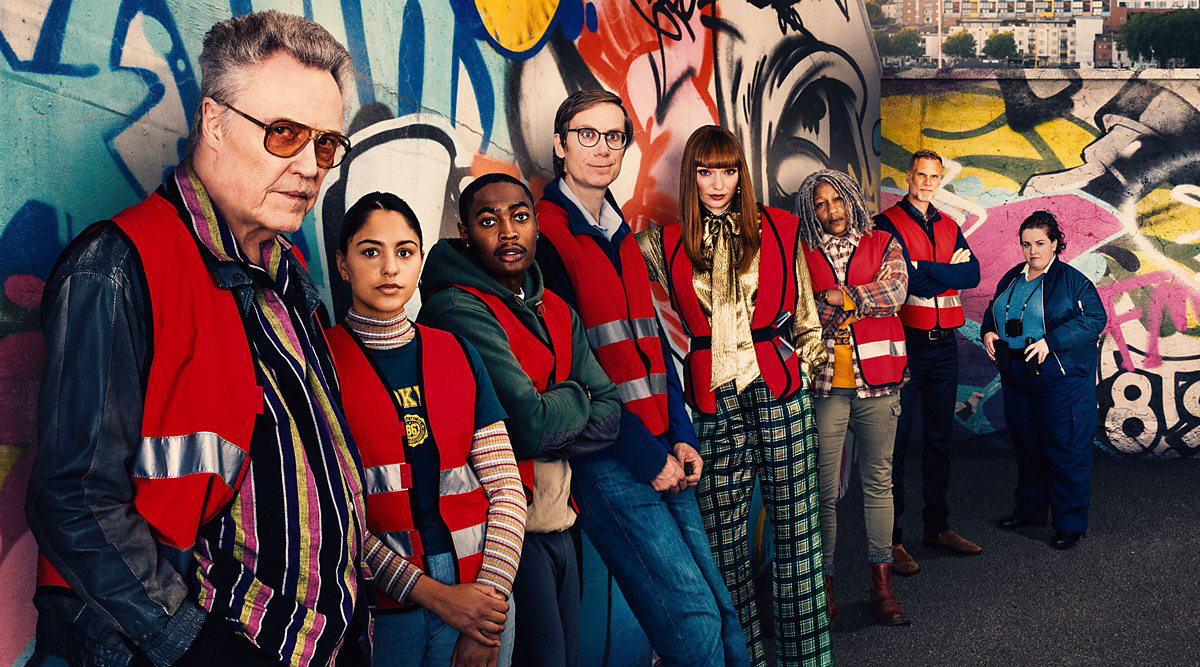 What an unexpected delight The Outlaws is. Created and directed by Stephen Merchant, the show follows seven strangers from different walks of life who are brought together after they're all ordered to complete community service in their Bristol hometown. Their luck changes when they find a bag of cash that could alter their lives for the better but with dangerous people hunting for the missing money, it could also make their lives worse too. Not only is The Outlaws a brilliant dark comedy crime caper, it's also a testament to Merchant's talent as a writer. It has star turns from the likes of Christopher Walken, Eleanor Tomlinson, Gamba Cole, Rhianne Barreto and Merchant himself, but it's how the actors all work together that makes this ensemble show so watchable. It's the perfect series for when you need a pick-me-up. – Nell Young
It's A Sin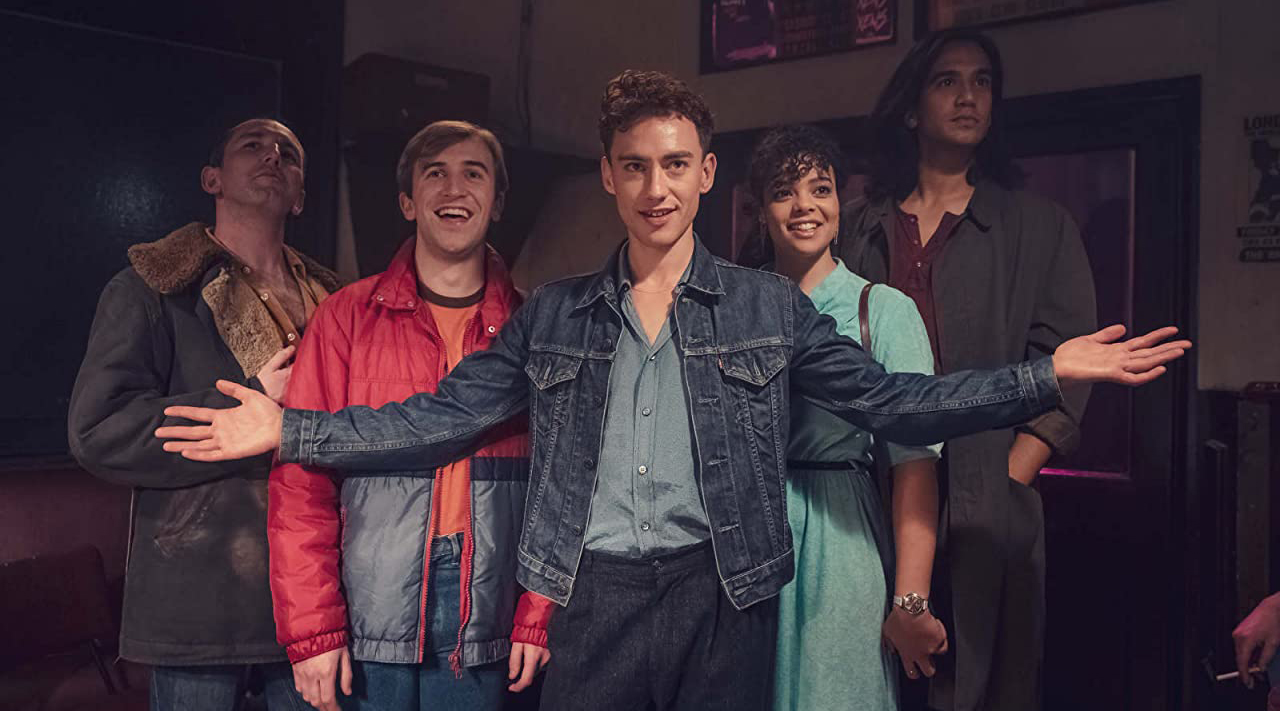 This isn't the first TV show about the AIDS Crisis but it is one of the few, and it's the first that has gained mainstream viewing with a UK setting. Russell T Davies has a particular way with drama, bringing humour and aching pain in equal measure. Set between 1981 to 1991 in London, it shows a group of gay men and their friends as they hear whispers of a disease that's killing men in New York, to friends disappering only to be found dead, through to it taking from their inner circle. It's certainly an imperfect show with a specific and limited perspective, but it doesn't fail to tell an exceptionally powerful story. – Nick Gomez
Ginny & Georgia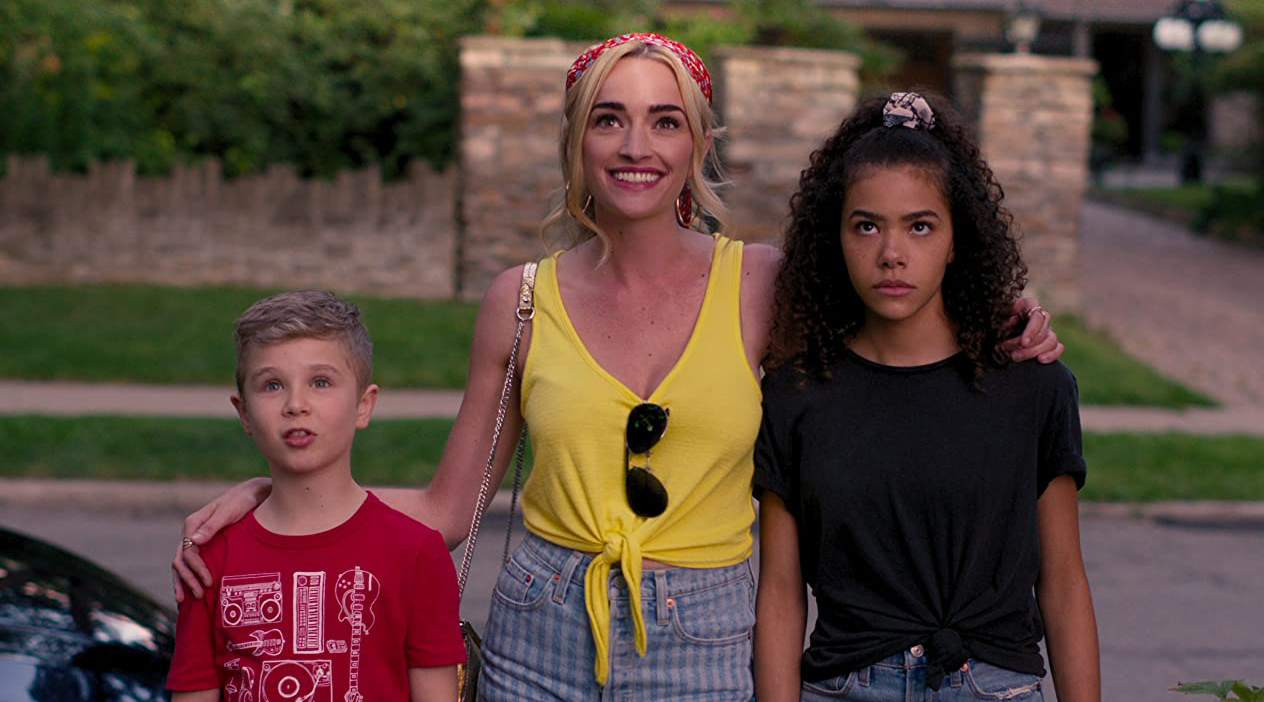 Ginny & Georgia follows the titular mother and daughter duo as they move to a New England town and try to make a new life for themselves, all the while dealing with the emotional baggage of their past and the difficult relationship they share. It's a Gilmore Girls-esque comedy-drama but it's filled with a sharp black humour and dark undercurrent that its predecessor didn't have. There are plenty of intriguing, entertaining aspects to this show – Ginny's teen angst, Georgia's criminal tendencies, the complicated dynamic between parents and children and siblings – but it's the central mother-daughter relationship that holds it all together. Antonia Gentry portrays the simultaneous love and frustration that Ginny feels for her mother perfectly, whilst Brianne Howey is simply magnetic as Georgia – both cunning and charming in her bid to maintain the good life she's clawed her way up to. Bring on season 2! – Natalie Xenos
Succession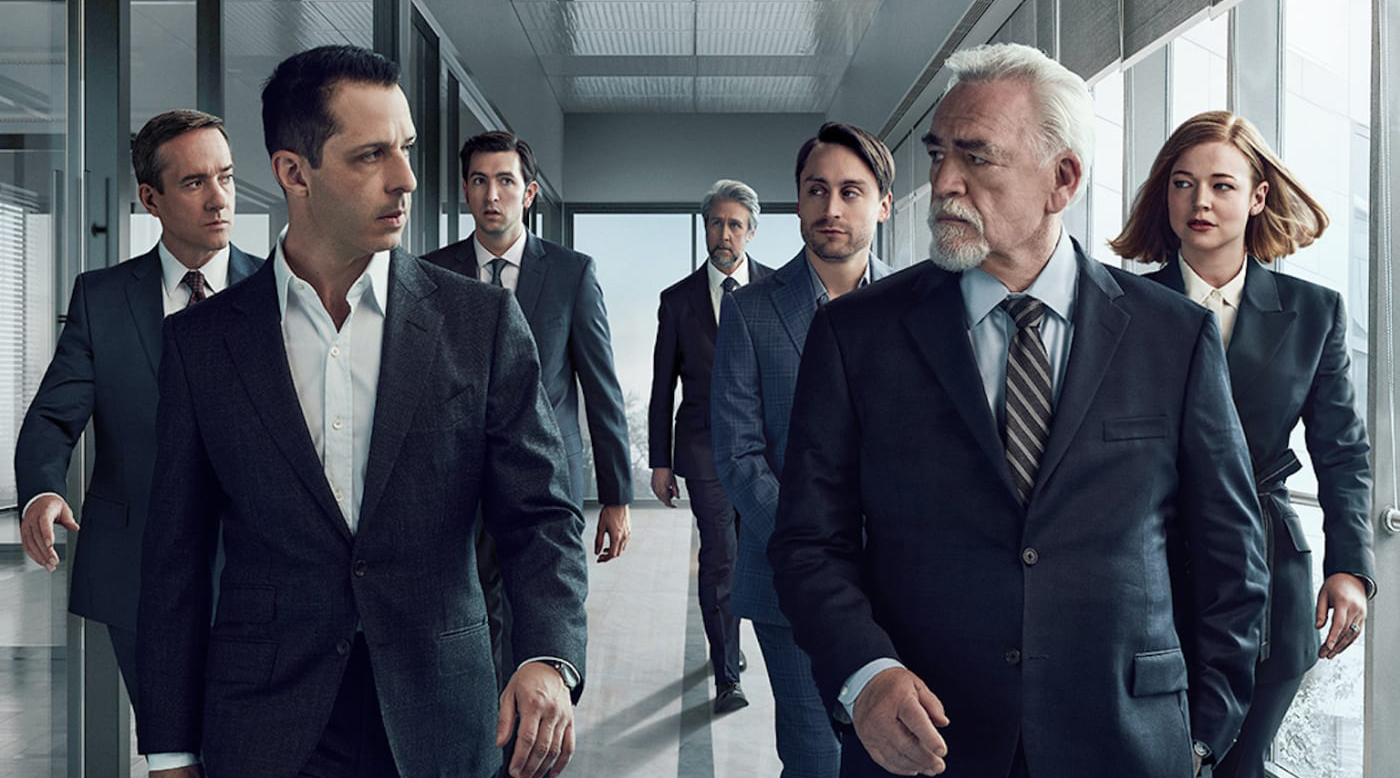 Now in its third series, Succession continues to pull off its ludicrous black magic with enviable aplomb: presenting a bunch of sickeningly rich characters, who behave sickeningly and show no signs of improving their behaviour, and still making us feel deeply invested in what happens to them. Although each episode is packed with unforgettable lines ("I'd castrate and marry you in a heartbeat") and uproarious silliness, more than ever this series, the sadness underlying all of the Roys' most outrageous exploits has been taking centre stage – episode 7 was a veritable Shakespearian tragedy (albeit one featuring an enormous inflatable vagina…) – Chloe Walker
Feel Good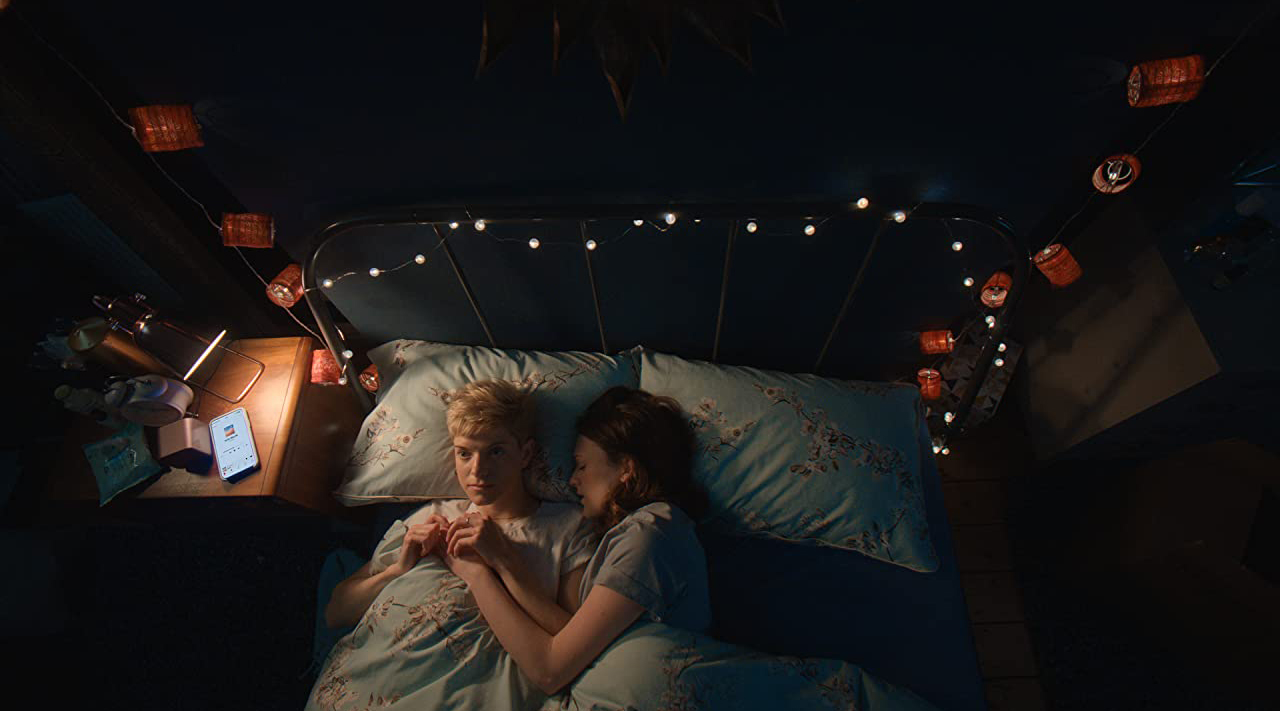 Mae Martin's semi-autobiographical short comedy series ended with just two seasons. Yet that's all it needed to pack in hilarity and gut-punches of emotion. Mae, the character (yes, the main character has the same name), is a stand-up comic who discovers an audience member waiting for her after her show. She quickly enters a relationship with George, a teacher who has never had a relationship with a woman – though whether Mae is a woman is something they are trying to figure out. Mae is also a recovering drug addict who has a past she tries to avoid remembering. While in season 1 we see the Mae and George romance grow and explode, season 2 focuses on Mae facing her trauma and trying to understand how and if she's ready to move on. A must-watch. – Nick Gomez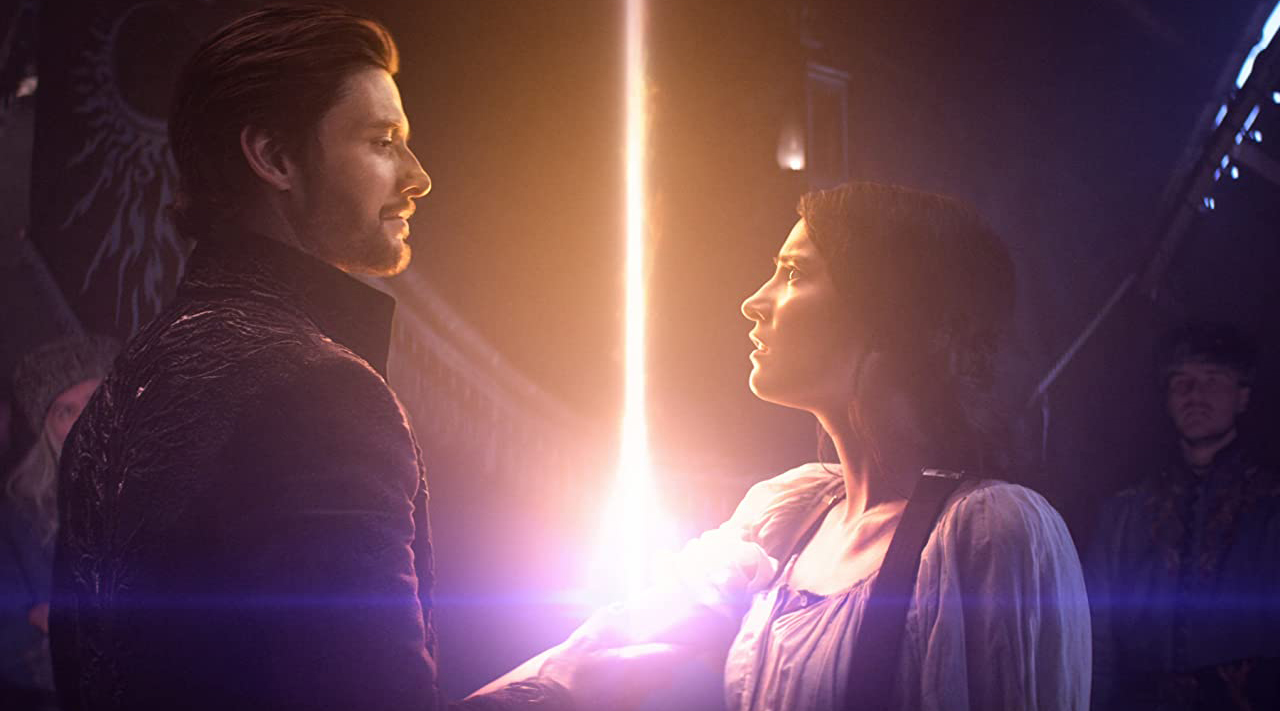 It's not often that any adaptation of a huge book series manages to please both original fans and new audiences alike, but Netflix's take on Leigh Bardugo's Grishaverse managed to accomplish the almost-impossible and do exactly that. With its pitch-perfect casting, excellent attention to detail and savvy decision to bring together the well-loved characters from two series within the books' universe and air their stories concurrently, Shadow and Bone quickly cemented itself as an epic fantasy series that more than holds up against Netflix's other big name fantasy titles following its debut in April this year.
From its impressive world-building to its immaculate costumes, this TV series pays careful attention to every detail that made the books so beloved by fans, and then goes further still to expand overlooked or underdeveloped characters and breathe new life into both their individual storylines and the series as a whole. It may have taken a few episodes for Shadow and Bone to truly find its feet, but by the end of its debut run, the series more than proved itself, capturing all of the action, magic and adventure of the original young adult fantasy series while setting the stage for the darker, more dangerous and (fingers crossed) even better episodes to follow in season 2 and beyond. – Megan Davies
Back to Life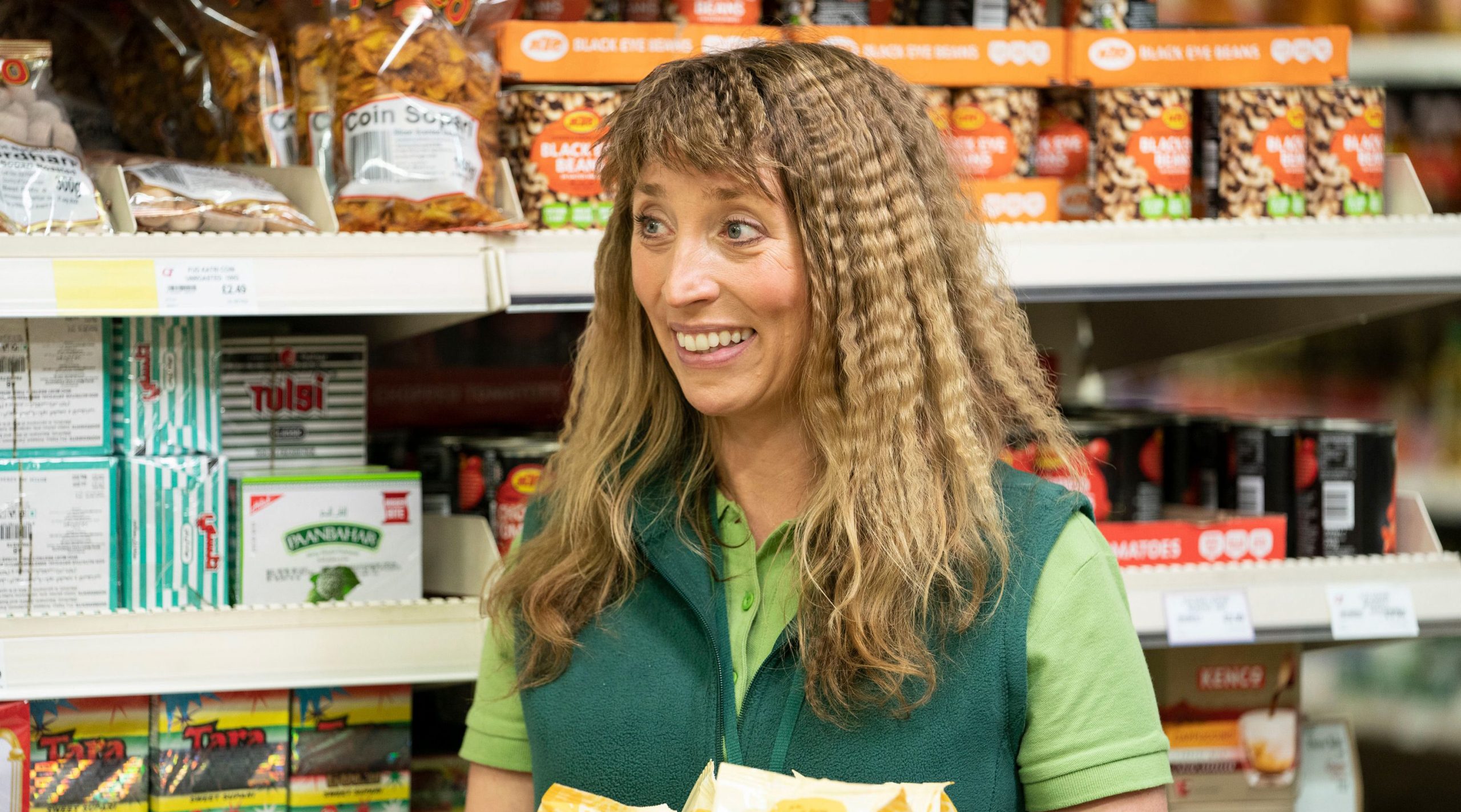 Set in a coastal Kent town, Back to Life centres on a woman who's released from prison after serving 18 years for the murder of her best friend. Whilst the first season – which aired in 2019 – explored Miri's life post-prison and her pariah status as the town's resident 'murderer', the second season sees the character finally taking control of her life and letting go of her painful past. From revamping her appearance (Miri is still stuck in the 90's, so it's all about the hair crimping) and getting her first job at a supermarket, to building bridges with her parents and exploring first love with her neighbour Billy (not to mention accidentally getting herself implicated in yet another suspicious death), Miri's unconventional journey is darkly funny and heart-warming, with an inherently British feel to it. It's just an all-round winner of a show. – Natalie Xenos
Pacific Rim: The Black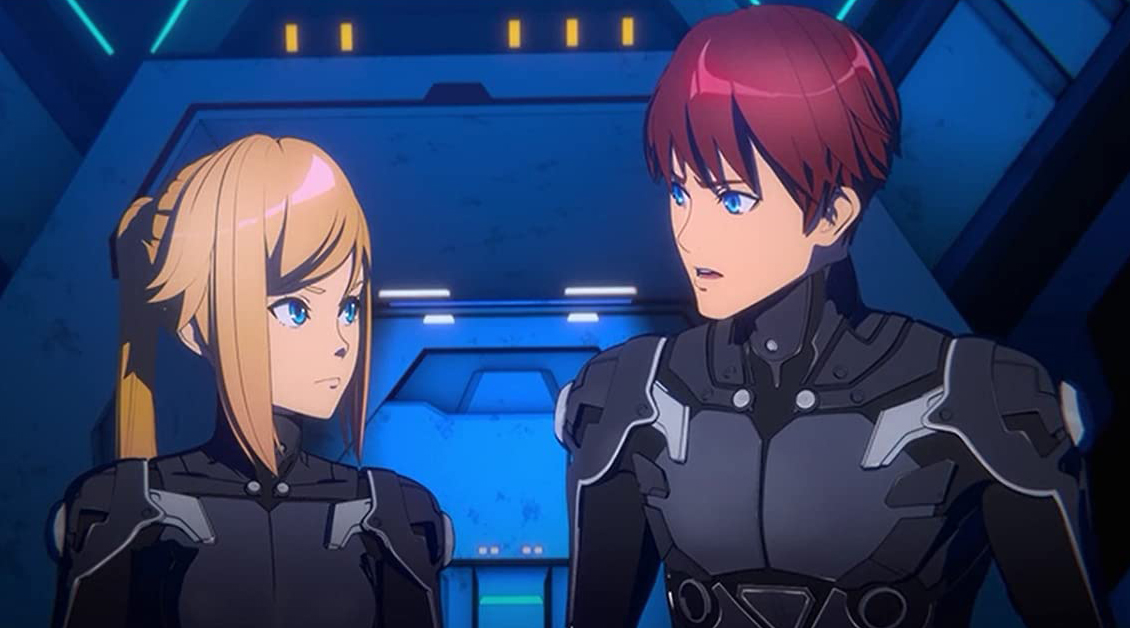 Did you enjoy the Pacific Rim movies? Maybe just the first one? If you want to see more of the mecha world, then The Black is an interesting addition to the canon, bringing back the Kaiju and Jaeger (aka big monster and big robot) fights but with a stronger and more anchored human story. Hayley and Taylor are teenage siblings on the run with their parents and fellow survivors. They get left behind by their parents who take their Jaeger to fight a Kaiju and don't return. Five years later the siblings discover a hidden Jaeger and all hell breaks loose. Season 1 only has seven relatively brief episodes, but with genuinely shocking moments and a second season on the way, it's well worth a watch. – Nick Gomez
Ted Lasso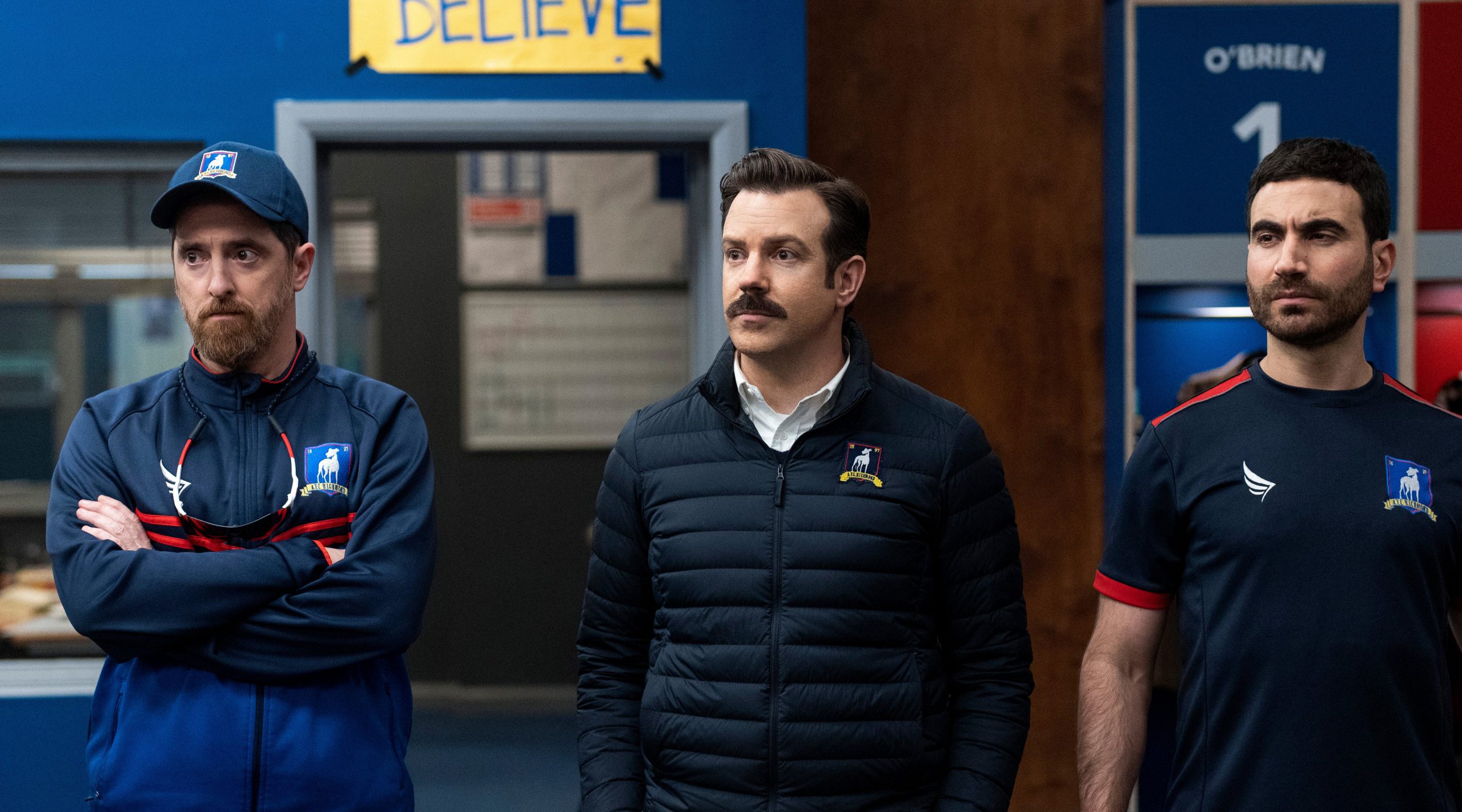 Ted Lasso – the football show that could hardly be less interested in football – suffered a backlash during its sophomore series, but apart from a few stumbles in the closing episodes, continued to be a beacon of warmth and light during another tough year. The deepening exploration of Ted's mental health issues has been handled with bracing sensitivity (Sarah Niles was a wonderful addition to the cast as Dr Sharon Fieldstone; Jason Sudeikis' dramatic acting chops keep wowing), but Roy, Beard and the gang have given us plenty to laugh at along the way too. The highlight? A perfect Christmas episode – released in August! – Chloe Walker
Virgin River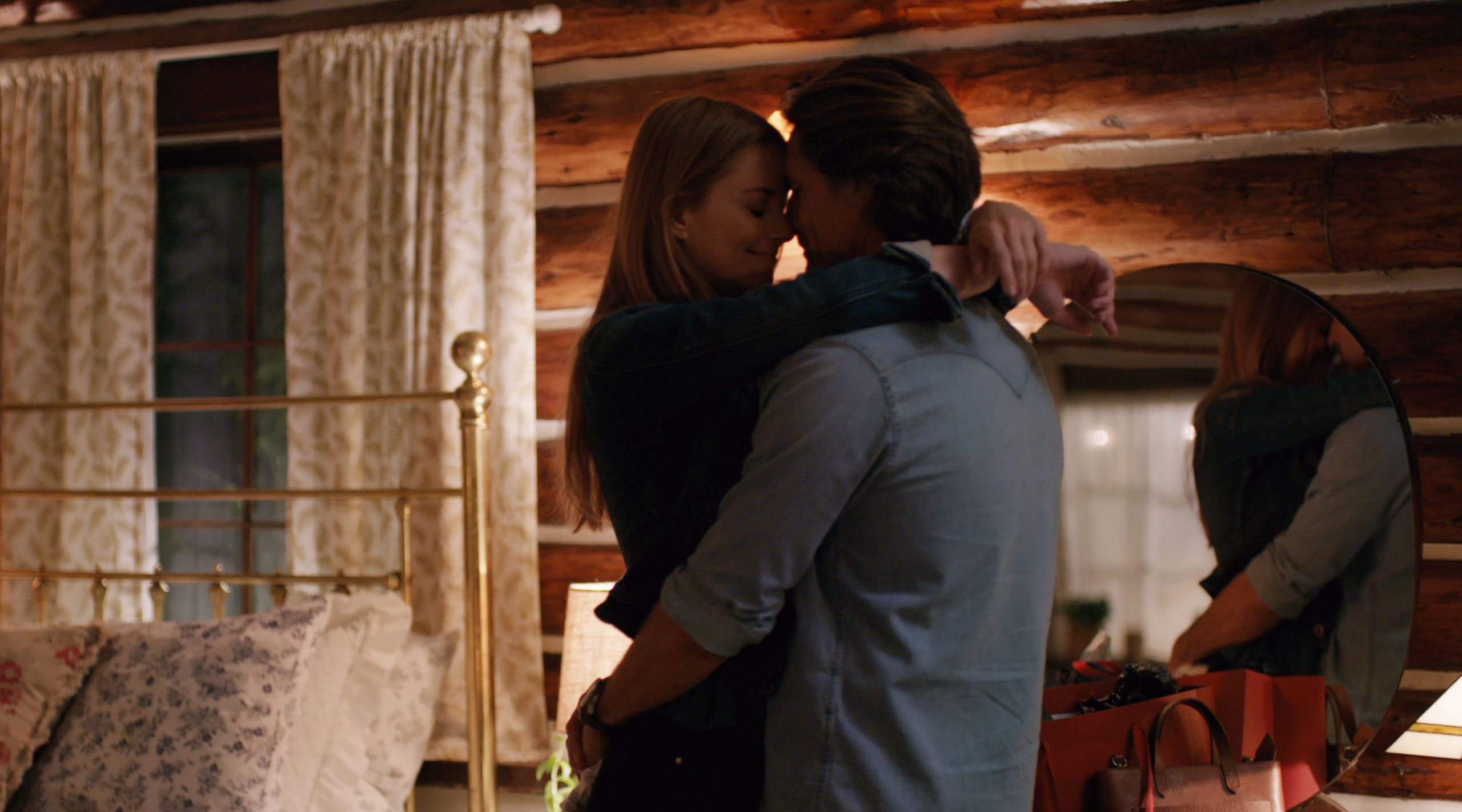 From its first season, Virgin River has been charming romantic-drama lovers with its picturesque and genteel small-town American setting and the sweetly built-up romance between the show's leads, nurse practitioner Mel Monroe (Alexandra Breckenridge) and former marine Jack Sheridan (Martin Henderson). Mel and Jack have always been the backbone of the series but Virgin River is full of endearing characters who, at this point in the show, all feel like an extended family. With love, friendship and medical dramas aplenty, Virgin River continues to prove itself to be the perfect comfort viewing series. – Nell Young
Mare of Easttown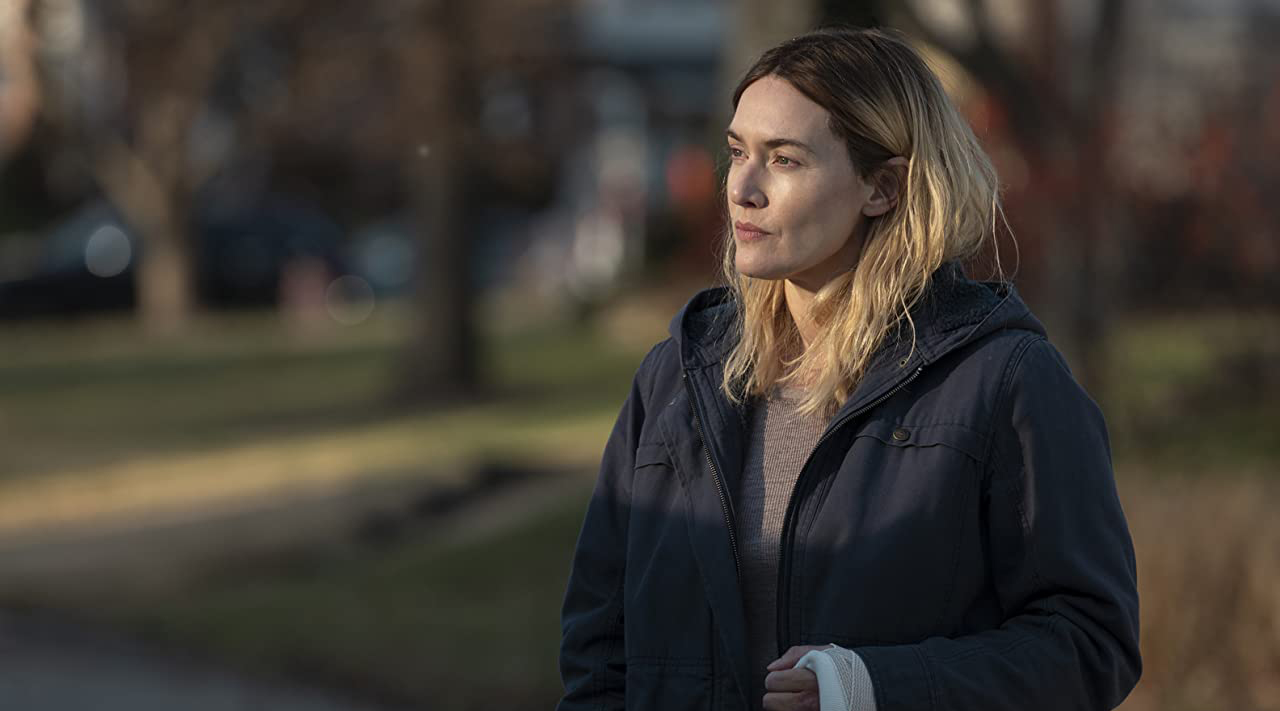 Going by the first couple of episodes, it wasn't immediately obvious that Mare of Easttown would be one of this year's standout shows. It was a slow and bleak beginning with a host of damaged characters – chief among them Kate Winslet's police detective Mare – who weren't easy to like or even identify with. But as the episodes progressed, and the central murder of a young woman in Mare's small Pennsylvania town began to unfold, the true brilliance of the show started to reveal itself. Not only was this an exceptionally written and suspenseful murder mystery but it was also an exploration of very human issues too: addiction, poverty, divorce, the loss of a child and difficult family dynamics. Mare spends the series trying to crack the central case but she's also just trying to hold her own broken family together. Kate Winslet deserves all the awards for her outstanding and emotive performance. – Natalie Xenos
Young Royals
The budding romance between Prince Wilhelm of Sweden and Simon Eriksson, a non-boarding classmate, at his new elite boarding school, has all the angsty exhilaration and warmth you could want. The core cast of characters include Wilhelm's overcompensating second cousin, August, uncertain heiress Felice, and Simon's sister, Sara, who seems to want to strike out on her own yet isn't sure where she fits within the school's hierarchy. There is the expected teen drama, with fights, parties and secret societies, but it's the fleeting looks between Wilhelm and Simon and their delicate exploration of their romance that really resonates. – Nick Gomez
Only Murders In The Building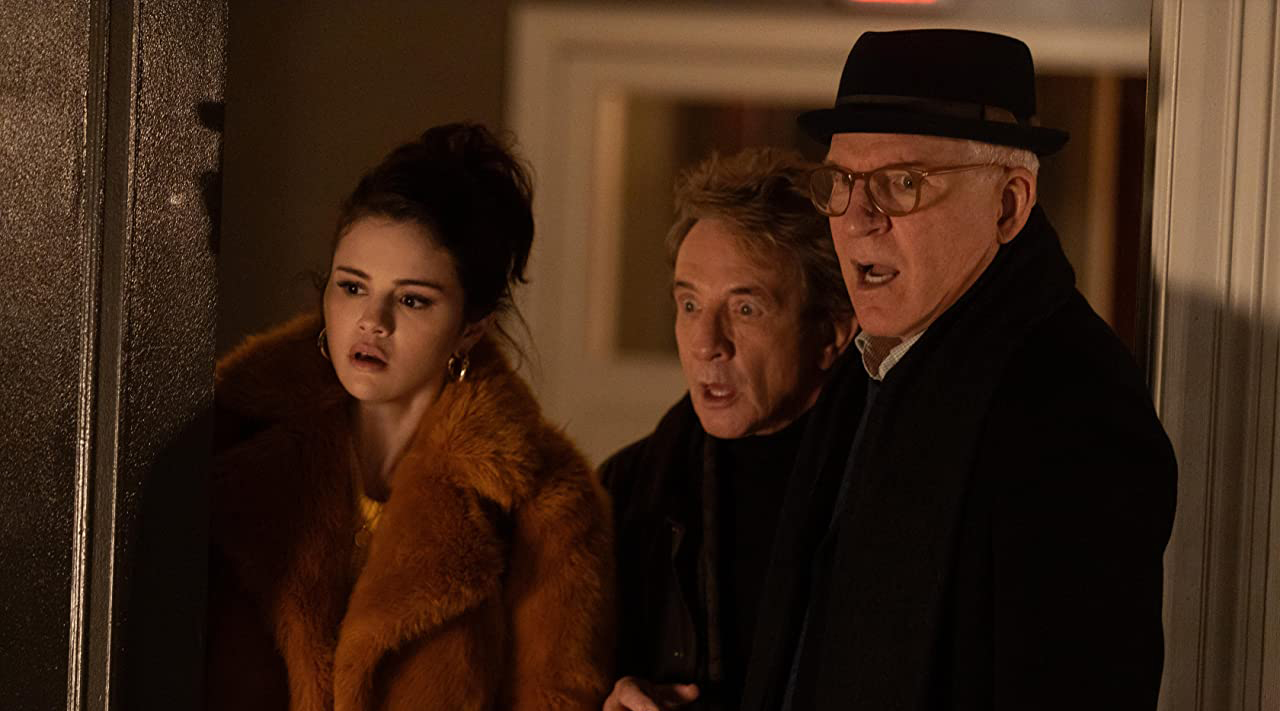 Steve Martin, Martin Short and Selena Gomez are not exactly what you'd call an obvious triple act, but their unlikely trio is the powerhouse behind one of this year's best TV debuts. Telling the story of three mismatched people who team up and solve a murder that takes place in their NYC apartment building (whilst recording a hit podcast about their adventures), Only Murders in the Building is a hugely charming comedy-drama, with poignant themes around loneliness and belonging, and wonderful creativity in its storytelling. There's a second series on the way, and it can't come soon enough. – Chloe Walker
Starstruck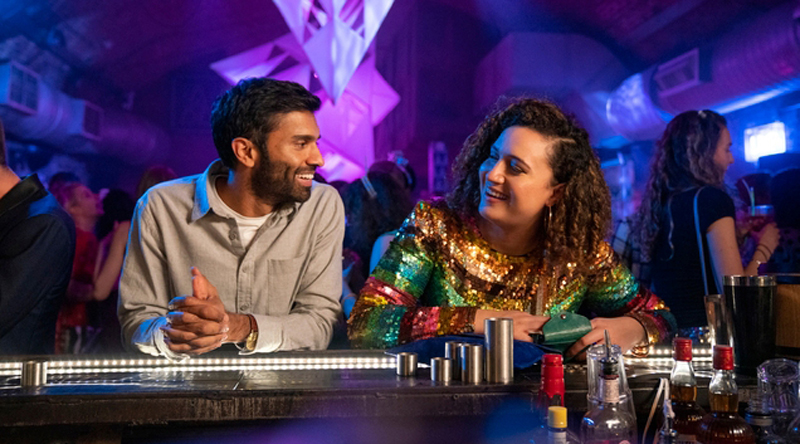 When Jessie has a one-night-stand with a random guy she meets at a bar on New Year's Eve, she doesn't think it will lead to anything more. She certainly doesn't expect the man she goes home with to be a famous movie star. Going their separate ways, only to keep being brought back together, Jessie (Rose Matafeo) and Tom (Nikesh Patel) clearly have chemistry but the timing is just never right. Co-written by Matafeo and Alice Snedden, Starstruck is a charming comedy that hits all the right awkwardly romantic beats, whilst as the same delving into the lives of millennials living in London. I finished every single episode desperate to watch the next one, and almost always with a smile on my face. Six episodes of this series simply wasn't enough but luckily a second series has been commissioned. We need more Jessie and Tom in our lives! – Natalie Xenos
Blown Away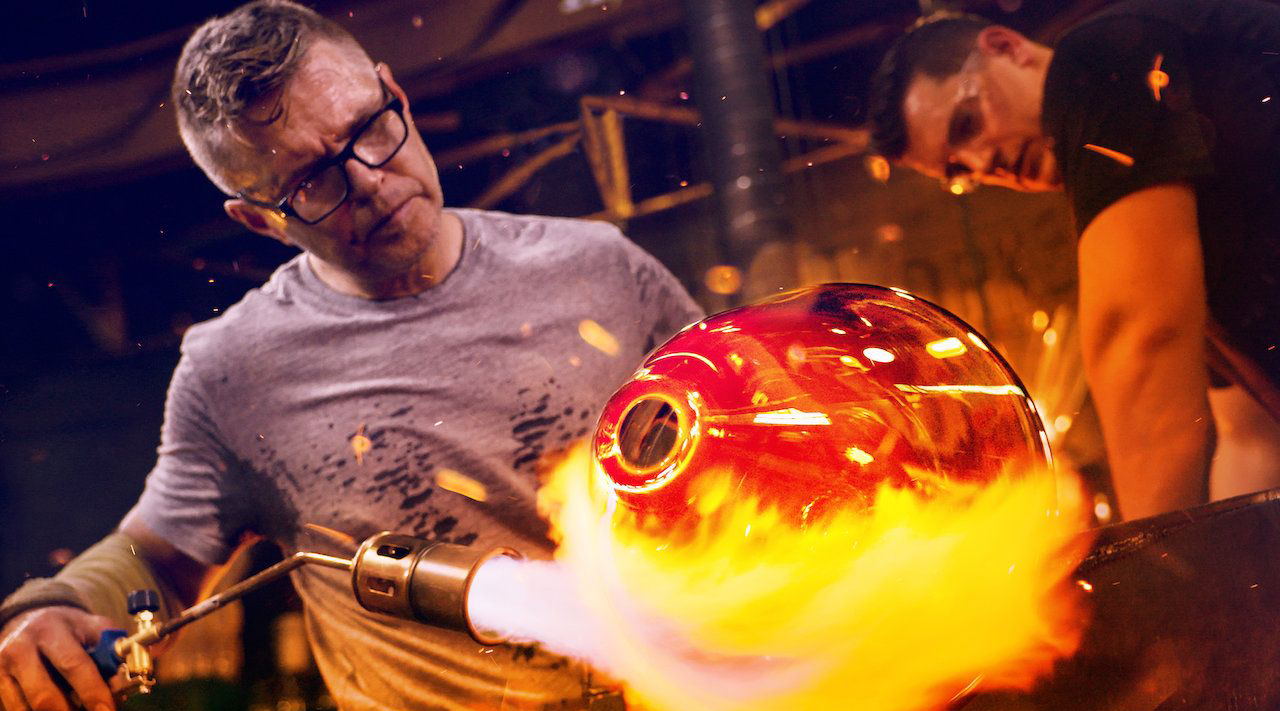 Reality TV, even reality competition shows, aren't usually my thing. But give me a kind and supportive group of talented competitors and I. Am. In! Blown Away is a glass blowing competition, where glass blowers compete to create a new piece each week on a set theme. They then explain their piece and the judges look at the skills involved, how it met the brief, and their own artistic impression, until two final contestants face off. Blown Away gives time to all kinds of influences and styles and gave me a new appreciation for glasswork. The Christmas series is a short set of episodes that brings back five former contestants and it is just as delightful, not to mention perfect viewing for the festive season. – Nick Gomez
Panic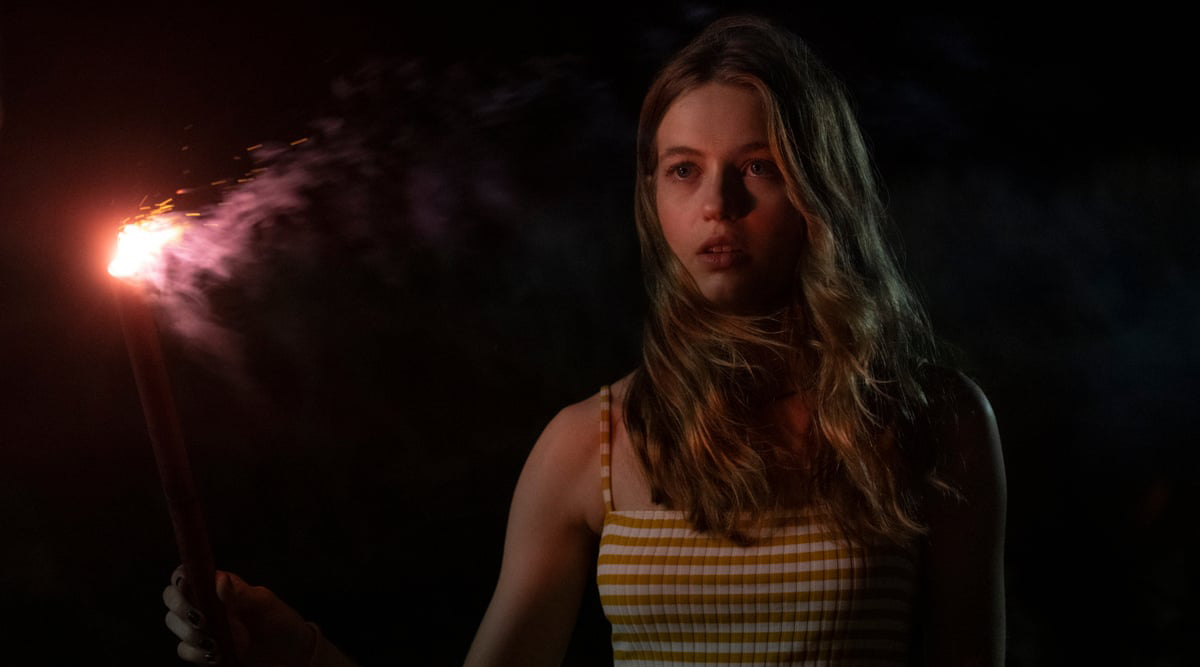 Adapted from Lauren Oliver's 2014 novel of the same name, the YA drama series centres on a group of teenagers as they take part in an annual summer competition called Panic – where they're forced to carry out dares and face their fears. The prize is enough cash to allow one of them to escape their small Texas town, but the game is full of deceits and danger, and the rules keep changing… Panic might not have the most realistic or believable of premises (in fact, the overarching plot is completely far-fetched when you think about it too much) but its solid entertainment value lies in the absorbing mystery, tension and cliff-hanger suspense that runs through each episode – not to mention the killer soundtrack and a brilliant ensemble cast. It deserved more than just one season. – Natalie Xenos
Doctor Who: Flux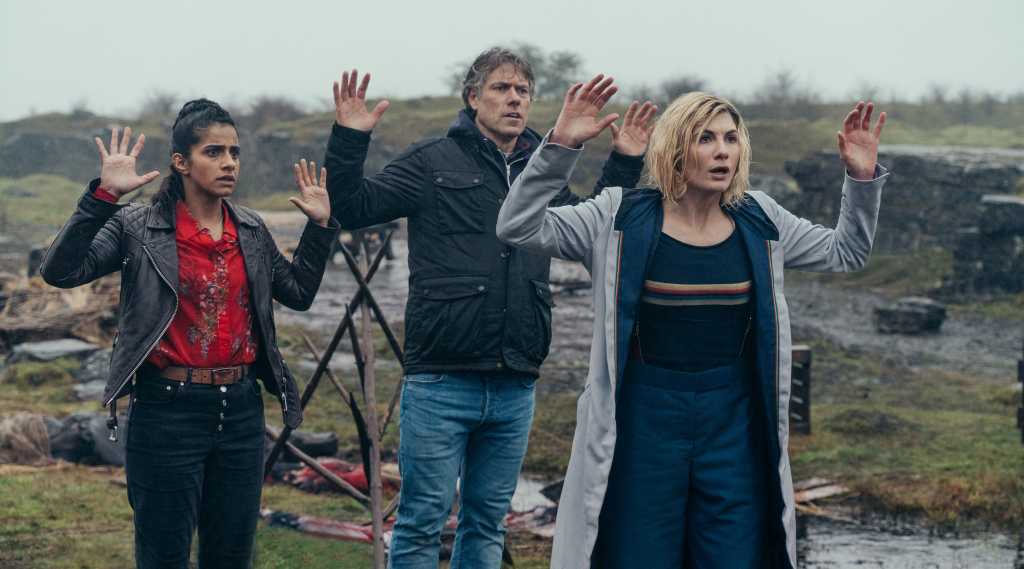 As a lover of the Davies era of Doctor Who, who found Moffat's take unwatchable, meeting Jodie Whittaker and Chris Chibnall's Doctor was a breath of fresh air. Now, as their time comes to an end, it feels triumphant to have such a strong final story to send them off. Flux is a single story series, with only six episodes, but it has already proved to be fun, surprising and with some of the most interesting new enemies ever. Whittaker is doing some of her best work on the show, pushing the light-hearted mask the Doctor tries to wear for her companions until it cracks and then sinking into the deep sense of justice that is at her heart(s). – Nick Gomez
Honourable Mentions: Time, Loki, Unforgotten, Firefly Lane, The Great, Never Have I Ever, Prodigal Son, Sweet Tooth, Midnight Mass, Maid, WandaVision, Underground Railroad