The best books of 2021: Ariadne, The Wolf Den, Ace Of Spades, Project Hail Mary and more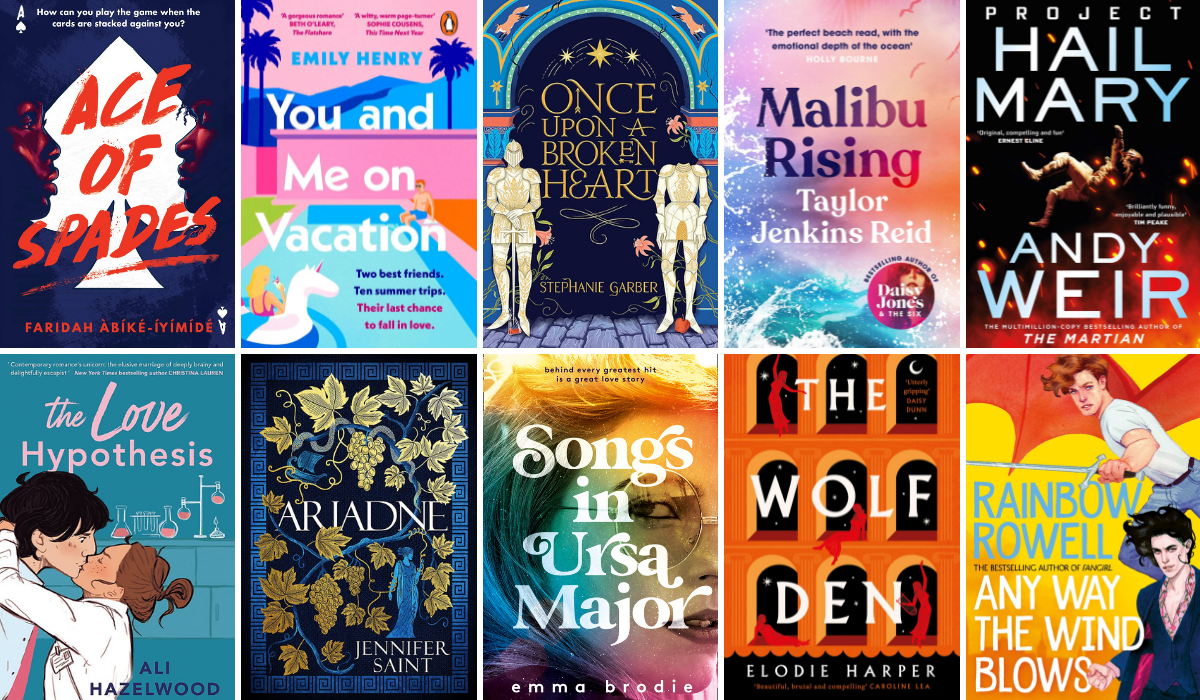 It may be something we say every year, but that doesn't mean that it's any less true: this year has been a truly brilliant one for books. With the publishing industry still playing catch-up from delays brought about by the pandemic, it felt like barely a week went by in 2021 without another huge new must-read book being published while readers waited eagerly for news of the next huge title to drop.
From the dazzling debuts of Raven Leilani's Luster and Caleb Azumah Nelson's Open Water to the return of contemporary fiction sensations like Sally Rooney with her hugely-anticipated Beautiful World, Where Are You or Silverview, the final novel from the late, great John Le Carré, this year brought with it almost too many wonderful books to count.
Historical fiction fans were well catered for with atmospheric and immersive stories spanning several time periods, from Claire Heywood's retelling of the stories of Helen and Clytemnestra in The Daughters of Sparta to Diana Gabaldon's latest Outlander adventure Go Tell the Bees that I Am Gone.
Romance lovers, too, had a wealth of emotional, funny and poignant stories to choose from – whether that was taking a drive with exes Addie and Dylan in Beth O'Leary's The Road Trip or getting caught up in an emotional love triangle with Miranda Cowley Heller's sensational The Paper Palace. While there were any number of new and wonderful worlds for fantasy fans to dive into too, from Defy the Night, the first in Brigid Kemmerer's all-new fantasy series, to a return to the fan-favourite world of Prythian with Sarah J Maas's A Court of Silver Flames.
With so many exciting and brilliant books being added to our bookshelves over the year, the Culturefly team had another difficult job in narrowing down their favourite picks, but from a chilling YA mystery to escapist fantasy fiction and romance novels no-one could stop talking about, these are the books that we've chosen as our Best Books of the Year in 2021.
Kingdom of the Cursed by Kerri Maniscalco (Hodder & Stoughton)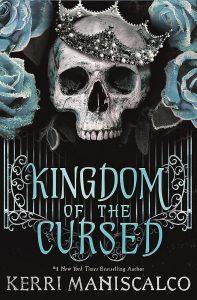 To say that Kingdom of the Cursed was my most hotly anticipated book of 2021 is a bit of an understatement. This is a sequel that I'd been looking forward to reading for an entire year – from the moment I finished the last page of Kingdom of the Wicked. I didn't even have the usual reader worries that the book might not live up to my expectations. Because if there's one thing I know about Kerri Maniscalco, it's that she always delivers. A marked departure from the first book, this darkly beautiful, atmospheric sequel ramps up the steaminess and spice (it's very much New Adult rather than YA), whilst at the same time allowing the characters we've grown to love, and the sinful world they inhabit, to evolve and mature as the story heads towards a finale that's bound to be devilishly good. KOTC is a sizzling and intoxicating fantasy read that lived up to all my expectations and then some (if you've read it, you'll know exactly what I mean…) – Natalie Xenos
Malibu Rising by Taylor Jenkins Reid (Hutchinson)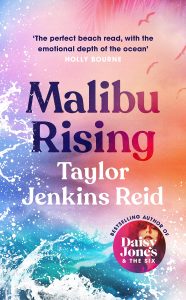 A new Taylor Jenkins Reid novel is always something to look forward to and Malibu Rising was certainly no exception. Released in the early summer with a Malibu location, '80s time period and a focus on Californian surf culture, this book is a summer read in every sense of the word. The true heart of Malibu Rising, however, is the Riva siblings, making this a novel about family ties and connections first and foremost. With a narrative that slips back and forth through time, charting the ups and downs of the relationship between famed singer Mick Riva (who TJR fans will no doubt recognise from The Seven Husbands of Evelyn Hugo) and his first wife, June, in the '60s and counting down the hours to the famous Riva siblings' annual end-of-summer party in 1983, Malibu Rising is a novel that explores love, loss and secrets and how they can shape a family over generations.
It's a superbly crafted story that culminates in one unforgettable night with an out of control party where Nina, Jay, Hud and Kit Riva all have to make a choice about what they want from their lives, from their family and what they're willing to leave behind to make it happen. At times poignant, heartbreaking and inspiring, Malibu Rising is a novel of twists and turns that doesn't let up for a second and will keep you turning the pages long into the night. – Megan Davies
Lonely Castle in the Mirror by Mizuki Tsujimura (Doubleday)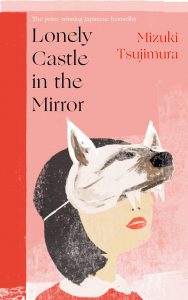 When schoolgirl Kokoro discovers her bedroom mirror glowing, she steps through and discovers a handful of other teens and a mysterious figure called the Wolf Queen. She tasks them with discovering a secret in the castle that will grant the winner one wish. Along the way they learn more about one another and consider what they might do with the power of a wish. Mizuki Tsujimura's novel, translated from Japanese to English by Philip Gabriel, is a beautiful book about isolation, friendship and perspective, with a slightly magical twist. – Nick Gomez
Ariadne by Jennifer Saint (Wildfire)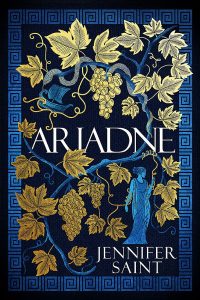 This year has really felt like the year of the female-focused mythological retellings, with a host of beautifully weaved and impeccably researched books exploring fabled figures from classic Greek myths – from Pat Barker's The Women of Troy and Claire Heywood's Daughters of Sparta to Jessie Burton's Medusa. Yet my favourite has to be Jennifer Saint's Ariadne – which shines the spotlight on the tragic titular heroine and her sister, Phaedra. Drawing on her lifelong fascination with Ancient Greek mythology, Saint has crafted an absorbing and evocative epic that centres on the suffering and sacrifices of these women, revealing their immense strength, courage and collective fury. It's a vivid, intensely emotional story about sisterhood, love, loyalty and grief. Saint's next book, Elektra, is already at the top of my must-read list for 2022. – Natalie Xenos
The Love Hypothesis by Ali Hazelwood (Sphere)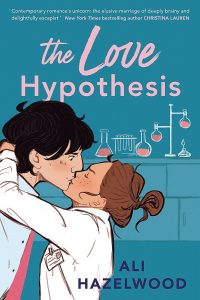 If there were any two words that could best sum up this novel it would be these: TikTok sensation. Following its release in September 2021 (and even in the weeks leading up to it), book lovers online saw this book being hyped everywhere, from TikTok clips to Bookstagram reviews, with shout-outs on Book Twitter and BookTube too. And with good reason too, because when you finally do pick up The Love Hypothesis by Ali Hazelwood, you soon realise that it more than deserves all the love, support and attention that it's been getting.
This book felt like a pure celebration of romance novels and their tropes, packing in everything from fake dating and a grumpy/sunshine pairing to the only one bed trope, but beyond that it also told a very wonderful story of a developing relationship in all of its slow-burn glory, with a couple who bring out the best in each other and share the best banter, while the book itself definitely makes the most out of its lesser-seen academia setting. With a whip-smart narrative that grips the reader instantly, The Love Hypothesis is a fun, exciting and, it has to be said, a little steamy read that will capture you instantly and quickly convert you into another one of its legions of fans. – Megan Davies
Dark and Shallow Lies by Ginny Myers Sain (Electric Monkey)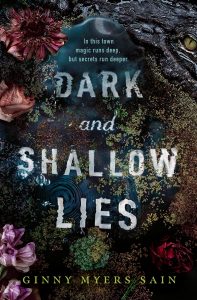 Few books have stuck with me quite as much as Dark and Shallow Lies did this year. Like its ominous and isolated Louisiana bayou setting, Ginny Myers Sain's debut YA novel is a story that's as alluring as it is unnerving and unfathomable. Blending small-town supernatural thrills with a haunting coming-of-age murder mystery, it's the kind of deeply atmospheric book that makes you live every second with its heart-breaking cast of young and troubled characters. Taking place, as Ginny Myers Sain describes it, in the "in-between spaces where magic feels most possible", it's a story that crackles off the page and into readers' hearts, where it will stay for a long time to come. – Natalie Xenos
The Hawthorne Legacy by Jennifer Lynn Barnes (Penguin)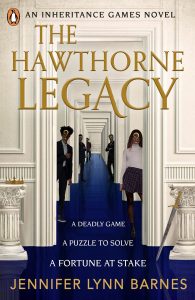 If you've yet to pick up Jennifer Lynn Barnes' The Inheritance Games then consider this your sign to do so, because its sequel, The Hawthorne Legacy was released this year, cementing this YA mystery series as one of the most addictive out there. Picking up directly from the revelations of the first book, The Hawthorne Legacy continues Avery's story after she was named as the sole heir of an eccentric billionaire who she'd never met, but who had a penchant for creating riddles and mysteries for his family to solve.
With twists and turns aplenty, high stakes and a fortune on the line, The Hawthorne Legacy delivers non-stop action as Avery's search for answers continues even as threats to both Avery's life and fortune linger at every turn. From start to finish, book number two is a wild ride of family intrigue, secrets and betrayals with a strong, resourceful main character at its heart and a well-done love triangle folded in throughout too. And best of all, it's all told at a breakneck pace with short, sharp chapters, lots of clever craftsmanship and plenty of constantly evolving secrets to keep readers hooked throughout. – Megan Davies
Reputation by Lex Croucher (Zaffre)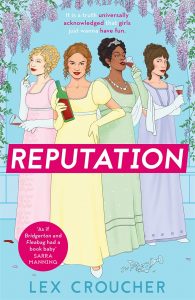 Lex Croucher's Reputation is a fun and fresh Regency-era rom-com romp that combines a Pride and Prejudice style love story with the high society struggles of a middle class girl trying desperately to fit into a moneyed world that threatens to ruin her if she doesn't play by its rules. Right from the beginning, the one thing that jumps out about this debut fiction book is how self-aware and witty it is, with Croucher's wry humour peppered across every page. It also deals with themes of feminism, consent, sexuality and identity through a much more modern lens. Entertaining and sharply intelligent, it's pure joy in book form. – Natalie Xenos
Tall Bones by Anna Bailey (Doubleday)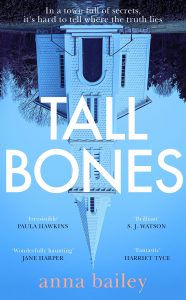 The best kind of small-town crime novel is one that drips with atmosphere, enveloping readers in claustrophobic settings and dark, uncomfortable realities. Anna Bailey's Tall Bones does exactly that, slowly and effectively unravelling the mysterious disappearance of a teenage girl and the disturbing truths about the town of Whispering Ridge, Colorado. Using her own experiences of living in small-town America, Bailey has penned a dark and compulsive literary crime-drama about love, guilt, trauma, intolerance and the consequences of religious devotion. It's an incredibly haunting book but a brilliant one too. – Natalie Xenos
The Wolf Den by Elodie Harper (Apollo)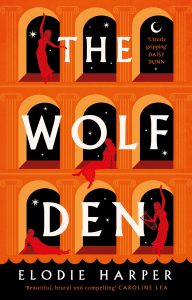 In her phenomenal novel The Wolf Den, Elodie Harper tells the story of Amara, a young woman sold as a slave to a brothel in Pompeii in AD 74 and owned by a man she despises. From this raw and unflinching premise, Harper crafts an engrossing story of survival, as sharp, clever and resourceful Amara seeks any opportunity that could help her buy her freedom, no matter the cost. The streets of Pompeii are brought brilliantly to life in every single one of these pages, and Harper doesn't shy away from depicting the gruelling, hard and violent lives that the 'she-wolves' of the Lupanar lived either, even as the women are able to find some comfort and warmth in the strength of the relationships they forge with one another too.
It's a novel that's as empowering as it is heartbreaking, and is just as much about female solidarity and sisterhood as it is about one woman's grit and determination to survive and surpass the situation she's found herself in through any means necessary. The Wolf Den is a gripping introduction to a remarkable lead character and a vivid portrayal of the daily lives of those in Ancient Rome. With two more books in the series to follow, it's a novel that holds the promise of so much more brilliance to come too. – Megan Davies
Project Hail Mary by Andy Weir (Del Rey)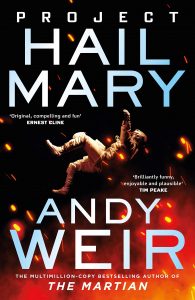 Andy Weir's novels are like catnip for sci-fi action fans. But Project Hail Mary might just be the author's most ambitious novel to date, telling the story of a science teacher who finds himself on a suicide mission into space. If he can't find a cure for what's killing Earth, humanity will perish. But he's not the only one looking for a way to save his planet. Weir deftly balances the highly technical descriptions of such a fraught, seemingly impossible interstellar journey with tense and suspenseful high-stakes action scenes, which keep readers on the edge of their seat. An impressive book from an equally impressive writer. – Michael Harrison
Ace Of Spades by Faridah Àbíké-Íyímídé (Usborne Publishing)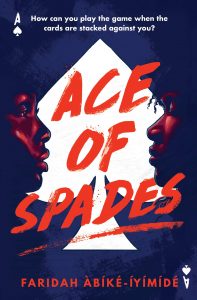 An anonymous texter at Niveus Private Academy starts publishing secrets about the students of the school, but it soon becomes apparent that it isn't targeting everyone. The two Black students find themselves drawn together as they are forced to deal with the consequences of the institutionalized racism in their school. Faridah Àbíké-Íyímídé crafts a twisty, almost-soapy YA thriller with Ace of Spades. It's marketing described it as Get Out meets Gossip Girl, and there isn't really a more apt comparison. – Nick Gomez
Little Thieves by Margaret Owen (Hodder & Stoughton)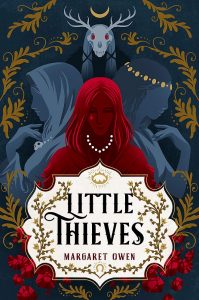 If books were judged solely by their covers, I'd have fallen head over heels for Margaret Owen's Little Thieves with just a single glance. But even without the gorgeous cover art, this is still a book that would have wholeheartedly won me over with the sheer charm, adventure and quick wit that flows across each page. A sparky and irreverent reimagining of Goose Girl, the German fairytale by the Brothers Grimm, Little Thieves is rich with detail and zippy dialogue, but it's the motley cast of characters – and their dazzling chemistry – who make this such an entertaining and page-turning read. I wasn't prepared for quite how much I loved this book but I'm already looking forward to the sequel. – Natalie Xenos
Songs In Ursa Major by Emma Brodie (HarperCollins)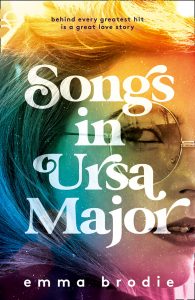 Emma Brodie's Songs in Ursa Major may be a book that you pick up because you're looking for something similar to Daisy Jones and the Six, but it's a book that you'll remember for entirely its own reasons. Set in the early 1970s – and taking every opportunity to make the most of this time period – Songs in Ursa Major follows a young singer named Jane Quinn who gets her first taste of the music industry one night when she stands in for Jesse Reid at a folk festival. Soon Jane is recording an album, going on tour, and falling in love with Jesse Reid himself, and the reader is with her every step of the way through this journey of young love and self-discovery, even when things begin to fall apart.
From rockstar parties, fame, award shows and life on the road, through to family heartbreak, addiction, sexism, misogyny and mental health, Songs in Ursa Major deftly balances the light and the dark parts of life as a music star in perfect harmony. And with it, Brodie has crafted a dream of a story that builds to a heartbreaking conclusion and will stay with you for weeks afterwards. This is a novel that's at once nostalgic and timely, heartbreaking and uplifting, and it's a debut that will leave you breathless for Brodie's next book, which can't get here soon enough. – Megan Davies
You and Me on Vacation by Emily Henry (Penguin)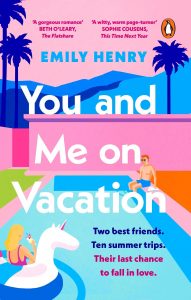 I grew up in the 90s and noughties, which means I lived on a healthy diet of romantic comedies. Which is why a rom-com book has to be close to perfection to make it into my top reads list. Emily Henry's homage to When Harry Met Sally is the epitome of a perfect summer novel, blending holiday vibes, sizzling sexual tension and a whole host of complicated feelings between its loveable central characters. Set over the course of ten summer trips, where best friends Poppy and Alex try to navigate their shifting friendship and feelings for each other, this friends-to-lovers story is filled to the brim with butterfly inducing chemistry, witty banter and agonising will-they-won't they moments. It brings all the warm and fuzzy feels just thinking about it now. – Natalie Xenos
Any Way The Wind Blows by Rainbow Rowell (Macmillan Children's Books)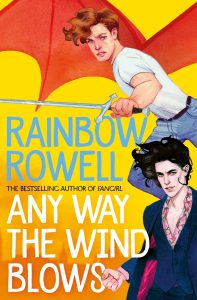 Rainbow Rowell has managed to create a unique boy wizard turned magicless dragon-winged man story, with a heart-wrenching queer romance at the centre. The final book in the Simon Snow Trilogy, Any Way The Wind Blows sees Simon, Baz and Penelope, with their new US friend Shepard, attempting to deal with the consequences of their teen lives spent fighting for their lives, as well as the lies of Simon's mentor, Simon's trauma and their first years living independently as adults. The book is less about fighting that last, biggest monster, and more about facing who we are and who we want to be. Plus, there's the whimsy and fun of Rowell's unique magic system too. – Nick Gomez
Once Upon A Broken Heart by Stephanie Garber (Hodder & Stoughton)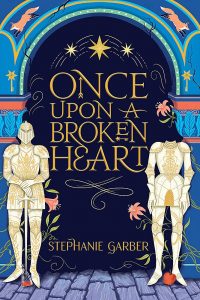 One book I could pretty much guarantee would make it onto this list before I'd even read it has to be Stephanie Garber's Once Upon A Broken Heart – a YA fantasy set in the same world as her bestselling Caraval series but centred on a new protagonist. Garber's world building is as exquisite and whimsical as you'll find in any fantasy book and I've never wished for a fictional world to exist more than I have with this one. It's full of dreamlike sparkle and mystery laced with danger and tragedy. And of course, it features Jacks – the devious Fate who made such an impression in the Caraval trilogy – who is a complete delight from beginning to end (even if he's more likely to break a heart than save one). OUABH is a pitch-perfect fairytale – and one that should be savoured. – Natalie Xenos
The Last Thing To Burn by Will Dean (Hodder & Stoughton)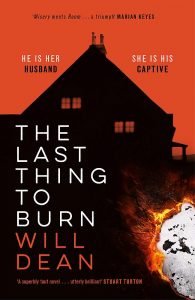 The Last Thing To Burn – Will Dean's first stand-alone novel – is an extremely tense read. It centres on a Vietnamese woman held against her will in a remote farmhouse in the East Midlands. She endures her captivity, day-in-day-out, until two things happen that force her to fight back. This is absolutely a story of survival in its most basic form, but more than that it's about the immense power of the human spirit – how it can be bashed and broken and still persevere. Dean doesn't just build suspense – he cloaks his story in it, creating a crushing, claustrophobic atmosphere that feels as if it will never end. But the story does contain unexpected and heartening moments of light that remind readers of the power of humanity and compassion. These are the things that linger when the book comes to a close – and still linger all these months later too. – Natalie Xenos
Honourable Mentions: Beautiful World, Where Are You? (Sally Rooney), The Shape of Darkness (Laura Purcell), Aristotle and Dante Dive Into The Waters of the World (Benjamin Alire Sáenz), Billy Summers (Stephen King), These Hollow Vows (Lexi Ryan), Medusa (Jessie Burton), Great Circle (Maggie Shipstead), Defy the Night (Brigid Kemmerer), Mrs England (Stacy Halls), Common Ground (Naomi Ishiguro), Blackout (Dhonielle Clayton, Tiffany D. Jackson, Nic Stone, Angie Thomas, Ashley Woodfolk and Nicola Yoon)