Book Review: The Shape of Darkness by Laura Purcell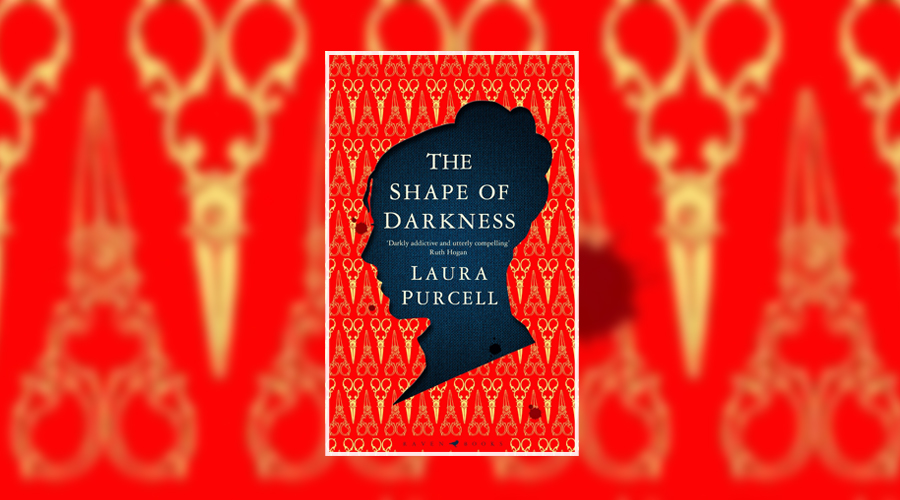 Set against the atmospheric historical backdrop of Victorian Bath, Laura Purcell's The Shape of Darkness centres on silhouette artist Agnes Darken who, still recovering from a serious illness, is struggling to keep her business afloat. The advent of the photograph has seen a dwindling interest in her art form but Agnes has an elderly mother and orphaned nephew to support. Life is a constant struggle for Agnes, both financially and physically, and when one of her clients is murdered shortly after sitting for her, it's not long before the police arrive on her doorstep.
One client's death is unfortunate. Two is a coincidence. And three? You might begin to believe that a killer is targeting Agnes' business, which is exactly what's happening. When the police and her kindly brother-in-law fail to take her anxious pleas seriously, Agnes' search for answers takes her to Pearl, an albino child spirit medium who lives with her half-sister, Myrtle, and her ailing father. Agnes hopes that if Pearl can contact her deceased clients, they might be able to reveal who killed them and why. But by opening up a doorway to the other side, Agnes and Pearl find themselves further consumed by the death and heartache they're both trying to rid themselves of.
With her previous three novels, The Silent Companions, The Corset and Bone China, Laura Purcell proved that she has a unique gift for spinning a sophisticated, spine-tingling gothic mystery. The Shape of Darkness is a continuation of everything Purcell does so well; it's as beautifully written as it is hauntingly creepy, weaving history and ghostly chills with the emotional struggles and sufferings of women in the 19th century. Agnes is long suffering in more ways than one, and readers can easily sympathise with her desire to seek out answers of her own when she fails to get them from the supercilious and dismissive men around her.
The Shape of Darkness is genuinely creepy; not full on horror but it's enough to leave you feeling distinctly uneasy after each chapter. There are séance scenes that'll make you want to pull the covers up a little tighter and otherworldly encounters that'll have you peering warily into dark corners of the house, convinced you can see shapes in the shadows. It triggers the imagination in the best of ways, ending with a series of consecutive twists that'll alter the whole way you view Agnes and her unfortunate life.
Historical detail and an era-specific atmosphere are such significant elements of what makes The Shape of Darkness so easy to get lost in. Purcell's books are frequently compared to Daphne Du Maurier but whilst they might channel the paranormal undercurrents and masterfully unsettling yet often bleak storytelling, Purcell's books stand out as future gothic classics in their own right. As ever, her next book will be something for readers to look forward to.
★★★★★
The Shape Of Darkness was published by Raven Books on 21 January 2021