Gift Guide: 23 of the best fiction books for Christmas 2020
FROM HEART-WARMING CHILDREN'S BOOKS AND EPIC FANTASY TO IMMERSIVE COMICS AND UPLIFTING FEEL-GOOD FICTION, HERE'S OUR PICK OF THE BEST FICTION BOOKS TO GIVE AS CHRISTMAS PRESENTS.
Grandpa Christmas by Michael Morpurgo & Jim Field
A story with a message about protecting our planet, looking after each other and creating a better world for future generations is always worth a read. Even more so when it's written by beloved children's author Michael Morpurgo. Grandpa Christmas centres on the heartfelt letter that a Grandpa writes to his granddaughter, where he recounts their moments together and his sincere wishes for the future. Accompanied by Jim Field's simple yet affecting illustrations, this is a beautiful and important read.
Buy now: Grandpa Christmas – Egmont, £5.24
The Silver Arrow by Lev Grossman
The first children's book from Lev Grossman tells the story of Kate and her brother Tom, who are whisked away on an adventure of a lifetime after their mysterious uncle gifts them a colossal locomotive train. Joined by a group of talking animals, the siblings embark on a journey that will open their eyes to not only the world but to their essential role in it too. The Silver Arrow is an exciting tale with a timeless feel – the kind that children will revisit again and again.
Buy now: The Silver Arrow – Bloomsbury Children's Books, £7.18
A Dancer's Dream by Katherine Woodfine & Lizzy Stewart
You're unlikely to find a more beautiful book for children this Christmas than A Dancer's Dream, which tells the real story of The Nutcracker. Set against the snow-covered backdrop of St. Petersburg, it follows young dancer Stana who must learn to overcome her fears when she's chosen to play the lead role in Tchaikovsky's enchanting ballet. Filled with all the excitement, anticipation and magic of the theatre, this is a charming story with enchanting illustrations.
Buy now: A Dancer's Dream – Simon & Schuster Children's, £9.19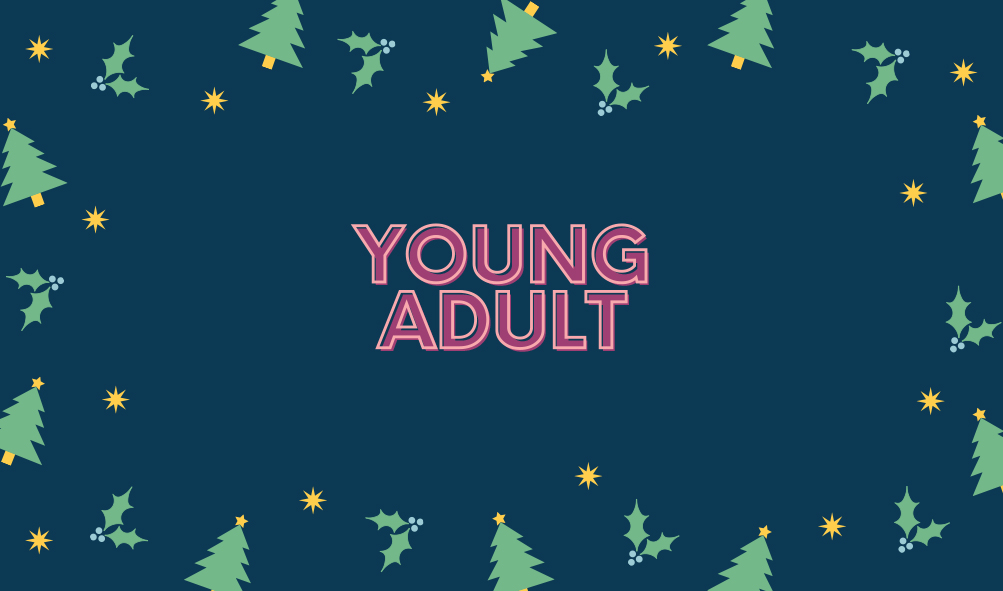 Shine by Jessica Jung
17-year-old Korean-American Rachel Kim knows exactly what she needs to do to live her K-pop dream and she's willing to sacrifice everything to get it. What she doesn't count on is Jason Lee – the entertainment label's resident golden boy and the kind of distraction that Rachel can't afford to have. This debut novel from singer, actress, influencer and former member of Korean girl-group Girls' Generation, Jessica Jung, is a Mean Girls-esque YA contemporary story that offers an insightful introduction to the K-pop world.
Buy now: Shine – Electric Monkey, £7.98
Viper's Daughter by Michelle Paver
The seventh book in Michelle Paver's pre-historical series set during the Stone Age introduces a whole new generation of readers to Torak, Renn and their faithful pack-brother, Wolf. When Renn mysteriously disappears, Torak and Wolf must brave the Far North to find her, a dangerous quest that leads them to the Edge of the World where they must face an enemy worse than any they've ever encountered. Viper's Daughter is an atmospheric and immersive tale that allows readers to escape into a world of adventure and nature.
Buy now: Viper's Daughter – Zephyr, £6.49
All This Time by Mikki Daughtry & Rachel Lippincott
Kyle thought he had the perfect relationship. Then, on the night of their graduation party, his girlfriend breaks up with him. On the same night they're involved in a car accident and when Kyle wakes up, his life has changed forever. He thinks nobody could ever understand his loss, until he meets Marley. She understands his trauma but as their feelings for each other grow, something happens that changes everything once again. This new book from the authors of Five Feet Apart is an emotional YA romance that's perfect for fans of John Green and Stephen Chbosky.
Buy now: All This Time – Simon & Schuster Children's, £6.55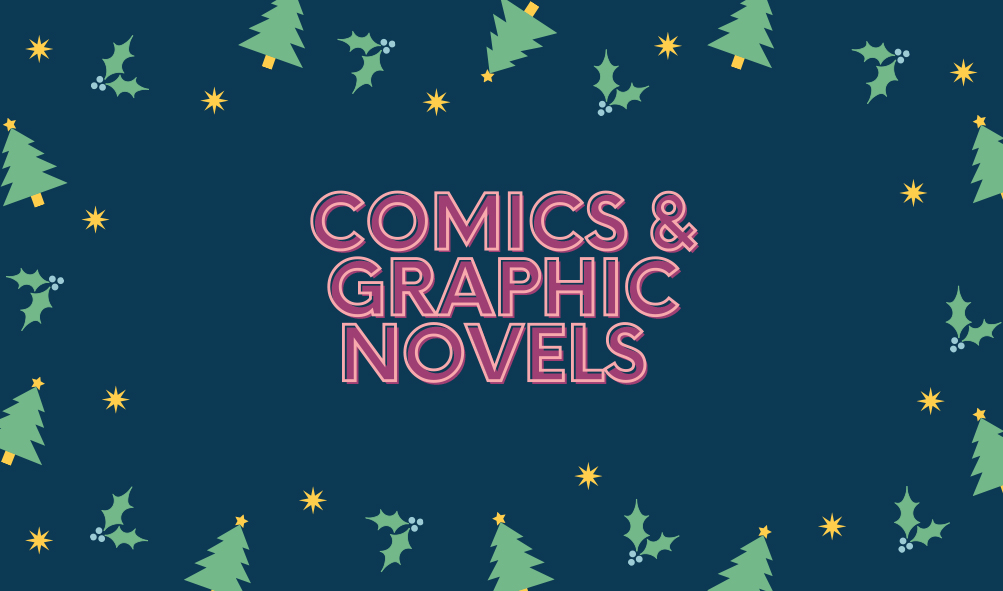 Batman: Three Jokers by Geoff Johns & Jason Fabok
Collecting all three issues of Batman: Three Jokers, this story unites Bruce Wayne, Barbara Gordon and Jason Todd – all victims of the Joker's brutality – as they fight to defeat him once and for all. The Dark Knight has spent a lifetime chasing after the Clown Prince of Crime, only to realise it's not one Joker after all, but three. Reuniting writer Geoff Johns and artist Jason Fabok, this epic tale will have fans of the comic book series hooked from the very first page.
Buy now: Batman: Three Jokers – DC Comics, £16.99
Long Way Down: The Graphic Novel by Jason Reynolds & Danica Novgorodoff
Taking a powerful look at gun violence, this graphic novel adaptation of Jason Reynold's verse book follows teenager Will as he sets out to get revenge after his brother is shot in a gang crime. Stepping into the lift of his apartment building with a gun, Will encounters dead people from his past who question what he's doing, forcing him to confront the cycle of crime and retaliation that's passed down through generations. This might be a YA novel but the hard-hitting themes it explores are universal. Danica Novgorodoff's illustrations also pack a serious punch, ensuring readers will be thinking about this book long after it ends.
Buy now: Long Way Down – Faber & Faber, £8.19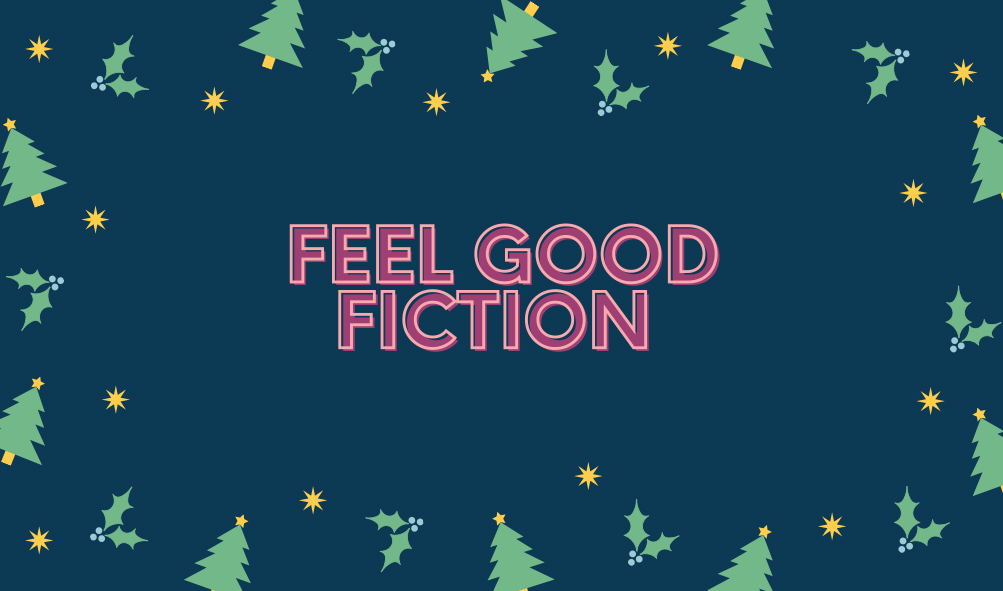 Miss Benson's Beetle by Rachel Joyce
Anyone who loved Rachel Joyce's wonderfully warm-hearted debut, The Unlikely Pilgrimage of Harold Fry, will adore her latest book about two women who set off on an expedition to find a beetle that may or may not exist. Beginning in 1950's post-war Britain, the story centres on Margery Benson as she abandons her dead-end job and goes on a hare-brained adventure with her unlikely companion Enid Pretty. Together the women will discover the true meaning of friendship and the importance of believing in things. A lovely, life-affirming and uplifting tale.
Buy now: Miss Benson's Beetle – Doubleday, £13.44
The Missing Pieces of Nancy Moon by Sarah Steele
Flo's beloved grandmother has just died and her marriage has fallen apart. Broken-hearted and struggling to find joy in the things she used to love, she happens upon a box of vintage dress patterns in her grandmother's wardrobe. Inside each pattern packet is a fabric swatch, a postcard from Europe and a faded photograph of a woman wearing the hand-made dress. And so begins Flo's pursuit to remake the dresses and unravel the mystery of the young woman in the photos, Nancy Moon, who took a boat train to Paris in 1962 and never returned. Sarah Steele's debut is a nostalgic and beautifully written book that's pure escapism.
Buy now: The Missing Pieces of Nancy Moon – Headline, £13.99
Three Women and a Boat by Anne Youngson
Eve and Sally are at a crossroads in their lives. Eve has recently departed her thirty-year-career, whilst Sally has just left her apathetic husband and grown-up children. A chance meeting with defiant and independent narrowboat dweller Anastasia sees the two women embarking on a restorative canal journey. Drifting along England's picturesque waterways, they learn about not only Anastasia's life but about themselves too. Moving, heart-warming and funny, Anne Youngson's Three Women and a Boat is a genteel novel of self-discovery that's a joy to read.
Buy now: Three Women and a Boat – Doubleday, £11.59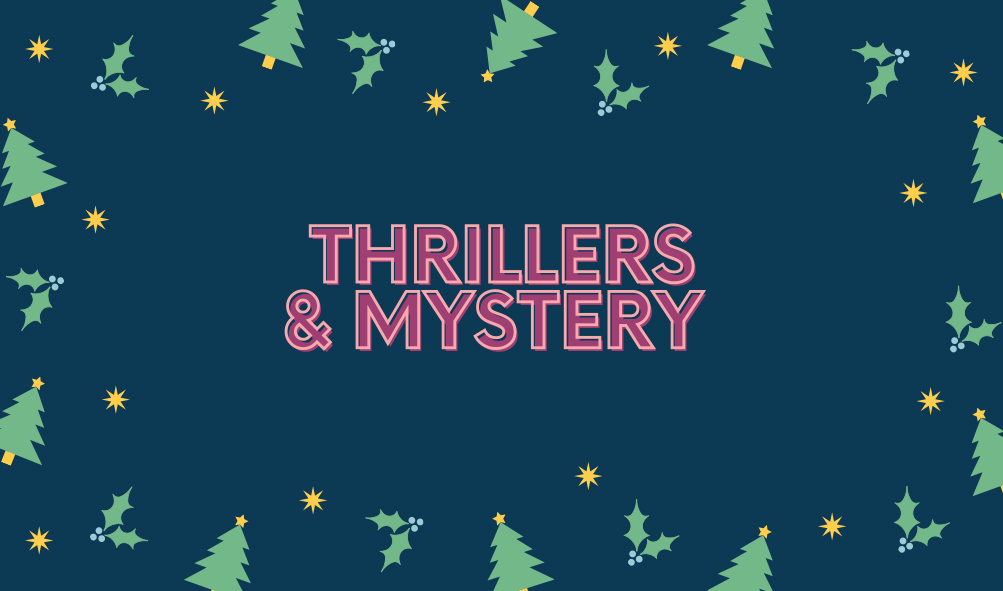 Sherlock Holmes: The Beast of the Stapletons by James Lovegrove
James Lovegrove's latest Sherlock Holmes novel picks up the Hound of the Baskevilles story five years later as another beast stalks across Dartmoor. The year is 1895 and a woman's lifeless body has been found on the moors, drained of blood. Holmes and Watson are called upon to investigate the crime, where they soon discover that a marauding monster is once again at large. The Beast of the Stapletons is a clever and engaging page-turner that builds on Conan Doyle's original tale and will satisfy classic mystery lovers.
Buy now: Sherlock Holmes: The Beast of the Stapletons – Titan Books, £12.24
Scar Tissue by Ollie Ollerton
The first fiction book from SAS Who Dares Wins' Ollie Ollerton follows ex-Special Forces soldier Alex Abbott who returns to the life he left behind when his military son Nathan goes missing in Iraq. Desperate for redemption, Abbott starts searching for his son but he struggles to confront his old demons as he begins to suspect he's walking into a carefully orchestrated trap. With a flawed, relatable hero at its heart, Scar Tissue is an adrenaline-fuelled thriller that sets the groundwork for a gripping on-going series.
Buy now: Scar Tissue – Blink Publishing, £7.50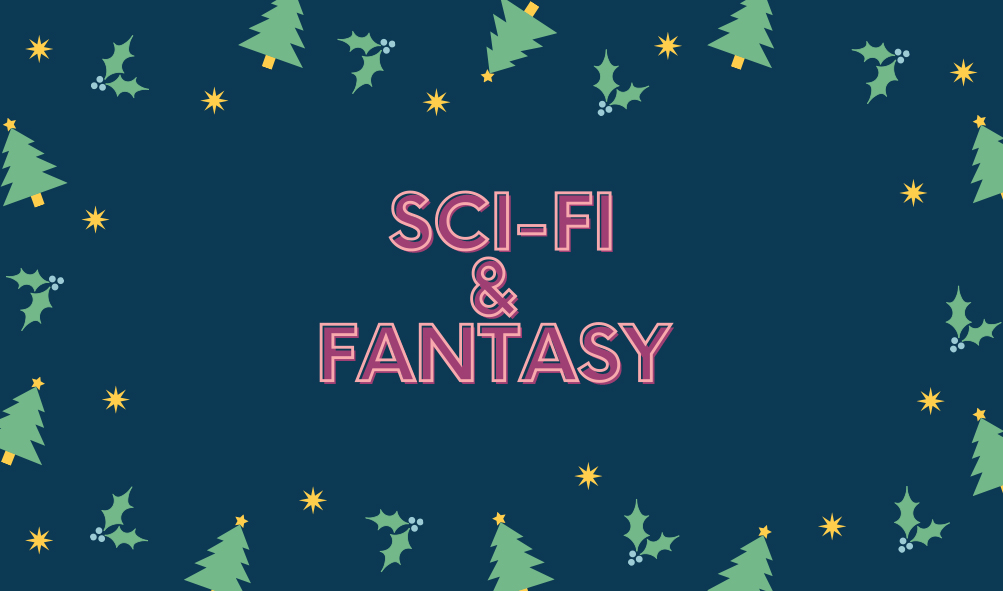 Star Wars Legends: The Thrawn Trilogy by Timothy Zahn
Originally released in 1991, Timothy Zahn's Star Wars: Thrawn trilogy – which consists of Heir to the Empire, Dark Force Rising and The Last Command – has now been reissued, introducing new readers to old tales featuring the popular character of Thrawn. These are the stories that sparked a fresh interest in the franchise and jump-started two decades of Star Wars publishing. They're a must-read for Warsies looking to add eye-catching paperback editions to their collections.
Buy now: Heir to the Empire – Arrow, £9.99
Buy now: Dark Force Rising – Arrow, £9.99
Buy now: The Last Command – Arrow, £9.99
Kingdom of Grit Trilogy by Tyler Whitesides
The festive season provides the perfect opportunity to hunker down and get stuck into a new book series like Tyler Whitesides' Kingdom of Grit – an epic fantasy trilogy that begins with a complex heist and evolves into a search for a missing heir and an impossible mission to steal a living dragon. Set in a world of magic, theft and lies, this is a fun and action-packed three-parter – with the third and final book hitting shelves on the 1st December, just in time for a binge-read over Christmas.
Buy now: The Thousand Deaths of Ardor Benn – Orbit Books, £8.19
Buy now: The Shattered Realm of Ardor Benn – Orbit Books, £8.19
Buy now: The Last Lies of Ardor Benn – Orbit Books, £13.46
The Empire Strikes Back – From A Certain Point of View by Various
With contributions from forty acclaimed Star Wars authors including S. A. Chakraborty, Zoraida Cordova, Hank Green and Alexander Freed, From A Certain Point of View presents a thrilling reimaging of The Empire Strikes Back. The stories celebrate the film's timeless legacy by recreating iconic scenes from the perspectives of supporting characters. The tales range from funny to heartbreaking to surprising, exploring events through the eyes of heroes, villains, creatures and droids. It's a wonderful way to mark forty years of the sci-fi saga that's still going strong today.
Buy now: From A Certain Point of View – Century, £15.19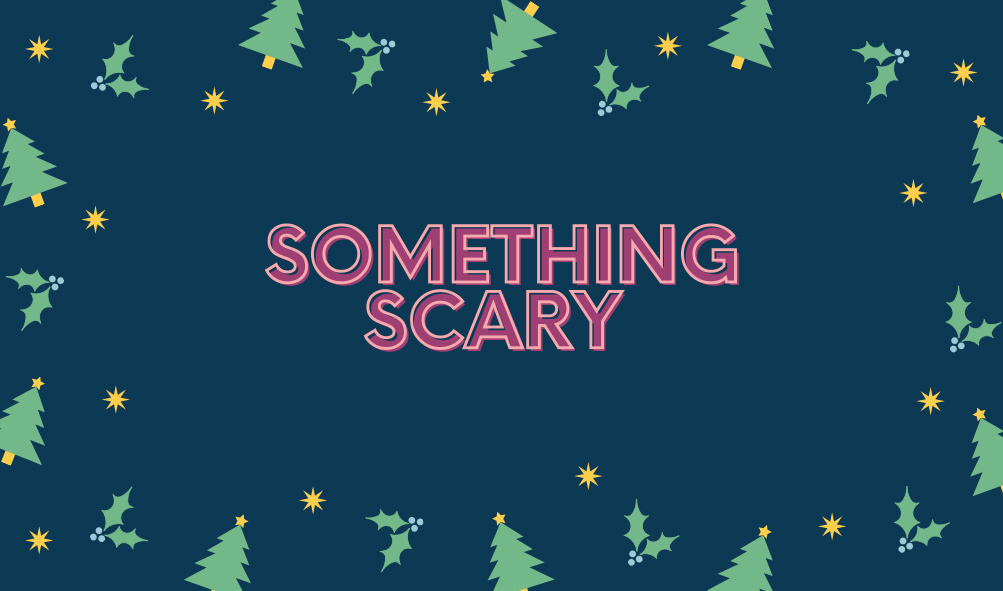 The Apparition Phase by Will Maclean
Tim and Abi are different from other children. Obsessed with photographs of ghostly apparitions, they spend their evenings in their parents' attic reading books on folklore and the paranormal, immersing themselves in the macabre and mysterious. But when they fake a photo of a ghost to spook a peer, they set in motion a frightening chain of events that blurs the lines of what's real and what's a trick of the mind. This unnerving, creepy and claustrophobic literary ghost story is perfect for fans of Shirley Jackson's gothic horror The Haunting of Hill House.
Buy now: The Apparition Phase – William Heinemann, £12.99
The Chill by Scott Carson
Early in the 20th Century, a small town in upstate New York was submerged to make way for a reservoir to supply water to the rapidly growing metropolis downstate. Whilst some local families were displaced, some never left at all. Years later, an inexplicable supernatural force threatens to exact revenge for the town's destruction and the terrible sacrifices that were made for the apparent 'greater good'. Praised by the King of Horror himself, Stephen King, The Chill is an unsettling and suspenseful spine-tingler that's difficult to put down.
Buy now: The Chill – Welbeck Publishing, £7.37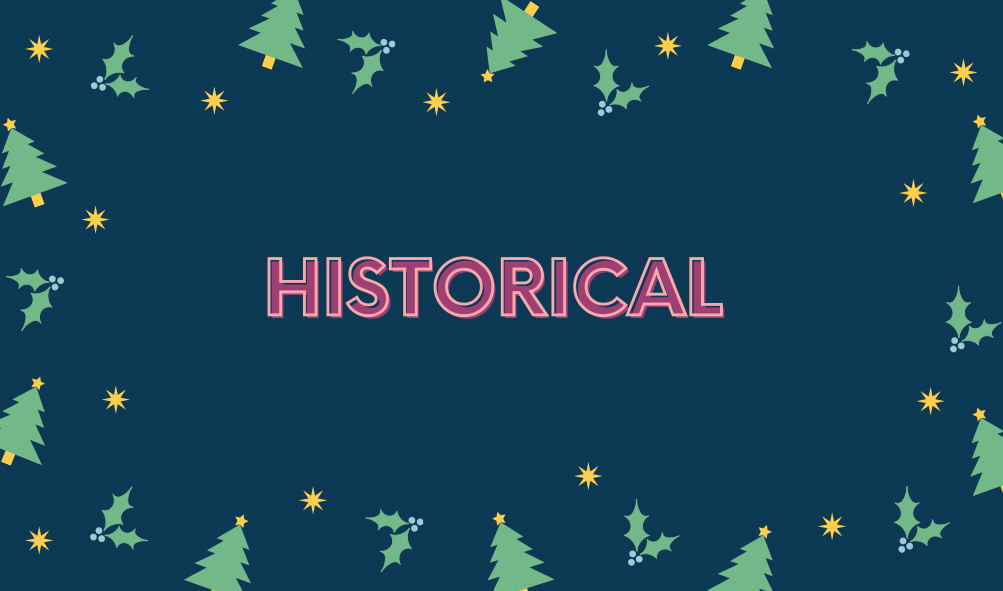 Dark Tides by Philippa Gregory
The new historical novel from bestselling author Philippa Gregory charts the rise of the Tidelands family in London, Venice and New England in the 17th Century. On Midsummer Eve in 1670, Alinor, the owner of a shabby warehouse on the south side of the River Thames, receives two visitors. One is a man of means seeking his son and heir, the other is an Italian widow mourning the loss of her husband, who she claims is the warehouse owner's son. Except Alinor knows without a doubt that her son is alive, which must mean that the widow is an imposter… This second book in the Fairmile series is an evocative and atmospheric story with a memorable cast of characters.
Buy now: Dark Tides – Simon & Schuster, £10.00
The Glorious Guinness Girls by Emily Hourican
Blending fact and fiction, Emily Hourican's biographical family saga borrows from the true story of the three granddaughters of Edward Guinness, the 1st Earl of Iveagh and the head of the family's famous brewing business. Aileen, Maureen and Oonagh are the titular Glorious Guinness Girls, dazzling society darlings in 1920's Dublin and London. Yet behind the frivolous parties and brittle glamour lies a hidden world of love affairs, scandal, secrets and tragedy. Told through the eyes of a girl sent to live with the sisters as a child, it's a wonderfully weaved and richly detailed story that will appeal to anyone who loved Downton Abbey and Mr Selfridge.
Buy now: The Glorious Guinness Girls – Headline, £15.56
Bone China by Laura Purcell
Bone China opens as Hester Why arrives at Morvoren House in Cornwall to take up a position as nurse to the partially paralysed and almost entirely mute Miss Louise Pinecroft. Hester is trying to escape her old life but surrounded by the rituals and superstitions of Morvoren, she's drawn into Louise's own dangerous and discomforting past. This is a Daphne Du Maurier-esque gothic historical novel that's the perfect read for these cold and dark winter evenings.
Buy now: Bone China – Raven Books, £7.39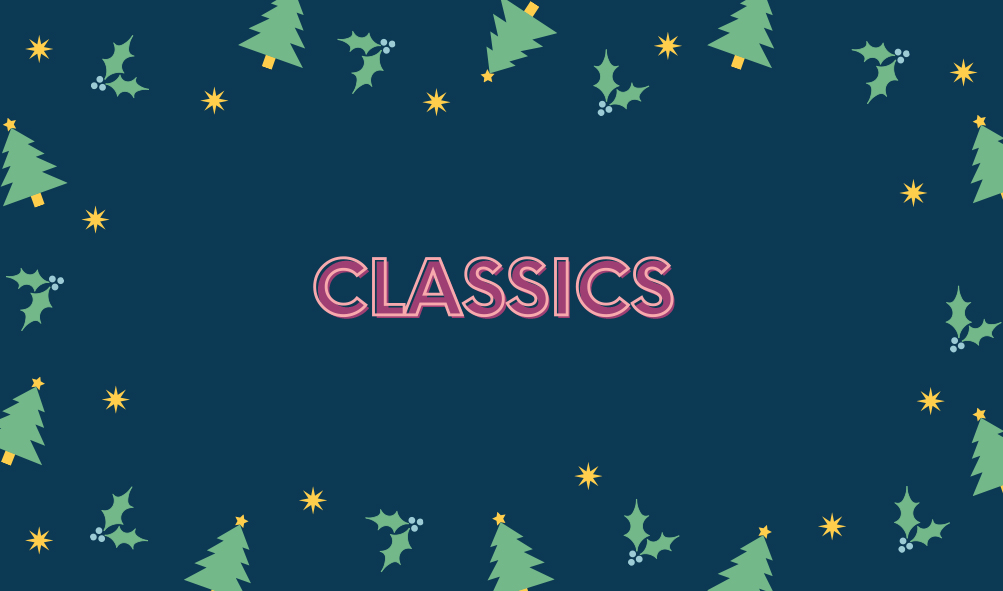 George Orwell's Essential Works
George Orwell needs no introduction. His satirical, prescient books resonate just as much today – perhaps more so – as they did when they were published in the 1930s and 40s. These beautiful hardback editions of Orwell's essential works – published by Harvill Secker – feature eye-catching period artwork that make them wonderful collector's items. If you're looking for something to give a reader of British classics, you've just found it.
Buy now: George Orwell's Nineteen Eighty-Four – Harvill Secker, £12.99
The World of Winnie-the-Pooh by A. A. Milne
There's something about Winnie-the-Pooh that just never gets old. Whether it's the heart-warming and wise messages held within A. A. Milne's simple stories or E. H. Shepard's charming illustrations, Pooh, Christopher Robin and their friends will always hold a special place in readers' hearts. The World of Winnie-the-Pooh is a beautiful hardback edition that gives readers the opportunity to rediscover these delightful tales and drawings. A thoughtful gift for readers of all ages.
Buy now: The World of Winnie-the-Pooh Complete Stories – Egmont, £20.00