Gift Guide: 26 of the best fiction books to give as gifts this Christmas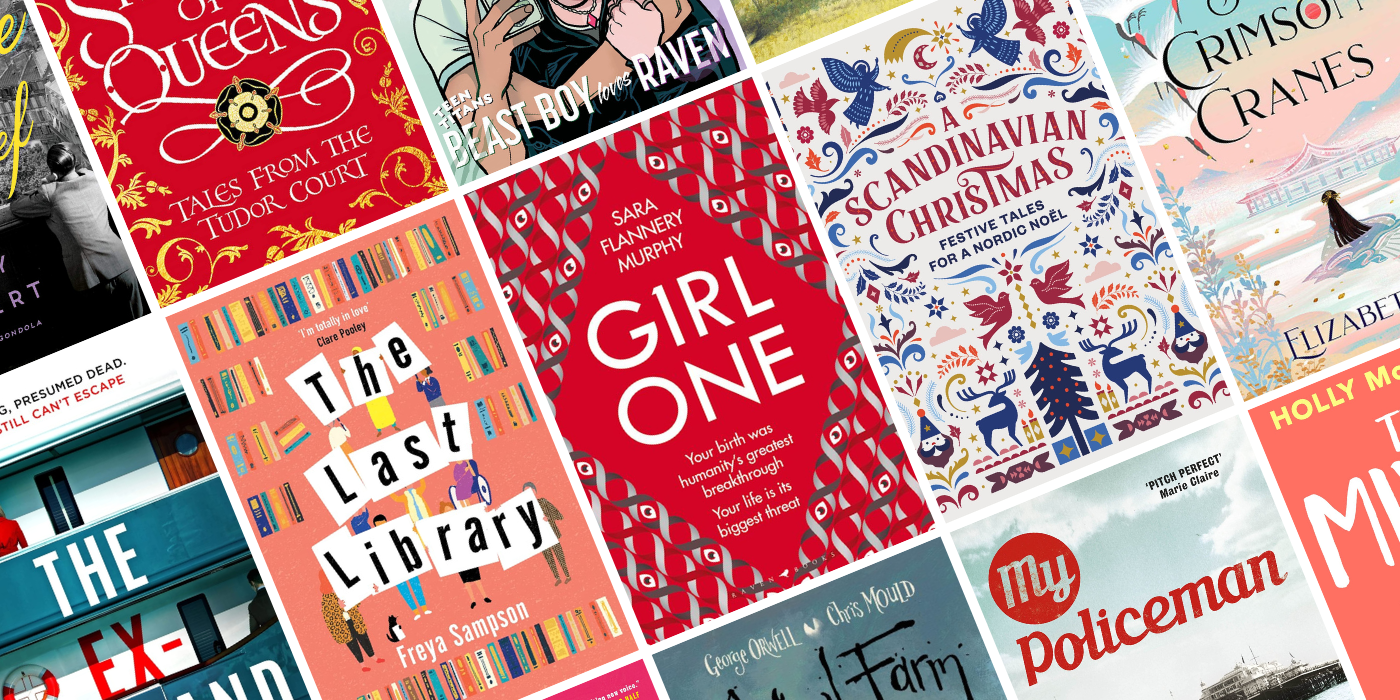 We all know that books make the best presents but with so much choice, it can be difficult to know where to begin with selecting the perfect gift. If you need a little bookish inspiration, here's our selection of the best fiction books to give this Christmas, from thrillers and fantasy to short stories and illustrated editions of beloved classics.
Thrillers & Mystery
The Ex-Husband by Karen Hamilton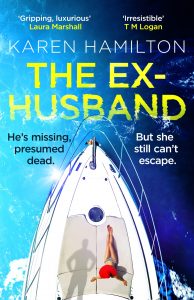 Charlotte and Sam were partners in life and crime, conning and stealing from the wealthy until it all fell apart. Years later and Charlotte has put the past – including her estranged husband – behind her, taking a job aboard a superyacht in the Caribbean. But now Sam is missing and someone is threatening Charlotte – someone who knows what she did and is on the cruise ship with her too. Blending beautiful locations with a sinister, suspenseful plot, Karen Hamilton's third book will keep you gripped from beginning to end.
Buy now: The Ex-Husband – Wildfire
All Or Nothing by Ollie Ollerton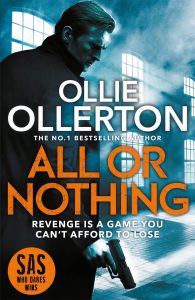 The second book from SAS Who Dares Wins' Ollie Ollerton reunites readers with Alex Abbott – the flawed, damaged and alcohol dependent former special forces soldier – as he tries to track down his brother's killer. His search takes him to the North of England, where he must gain the trust of a local gang in order to infiltrate an international network with a side-hustle in trafficking. From the UK to Eastern Europe, Abbott is hell-bent on getting his revenge, even if he loses everything in the process. Like its predecessor, this is a tense, action-packed and relentless thriller that leaves readers wanting more.
Buy now: All Or Nothing – Blink Publishing
The Quiet People by Paul Cleave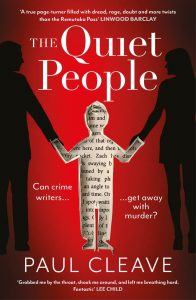 Successful crime writers and happily married couple Cameron and Lisa Murdoch always joke that no one knows how to get away with a crime quite like they do. After all, it's what they spend their days writing about. So when their seven-year-old son disappears, the spotlight of suspicion falls on the Murdochs. Are they toying with the police and public by proving they can commit the perfect crime? Clever, chilling and full of unexpected twists and turns, The Quiet People is crime fiction at its best.
Buy now: The Quiet People – Orenda
Feel-Good Books
The Last Library by Freya Sampson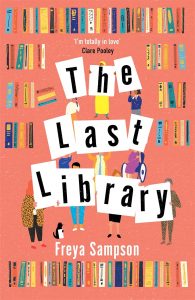 When a local library is threatened with closure, a ragtag band of eccentric characters come together to form the Friends of Chalcot Library campaign. At the heart of the story is shy and reclusive library assistant June, who must learn to open up her heart to new friends and say yes to new opportunities if she's going to stand a chance of saving her beloved library. Freya Sampson's debut is a wonderful celebration of books, libraries and community spirit. It's just an all-round lovely novel too – one that's guaranteed to make your heart feel a little lighter.
Buy now: The Last Library – Zaffre
The Bookshop of Second Chances by Jackie Fraser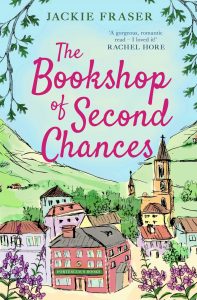 Life for Thea has taken a bit of a downward spiral. She's been made redundant and her husband of nearly twenty years has been having an affair with one of her friends, and now he's leaving. In a fortuitous turn of events, Thea learns that she's inherited a house in the Scottish Lowlands, along with a huge collection of second-hand books. A change of scenery might be exactly what Thea needs but she doesn't anticipate meeting the aristocratic Maltravers brothers or the complications they bring to her new start. This is a romantic and delightfully uplifting story that's perfect for fans of Jenny Colgan and Trisha Ashley.
Buy now: The Bookshop of Second Chances – Simon & Schuster
The Mix-Up by Holly McCulloch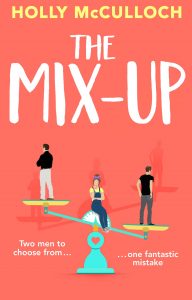 Paige might bake wedding cakes for a living but she's not even close to settling down herself. Let down by both her family and her ex-boyfriend, all she wants is some no-strings-attached fun. A mix-up at a party brings the wrong guy into her life. But could the wrong guy turn out to be the right one in the end? Like her previous book, Just Friends, Holly McCulloch's latest rom-com is a funny, relatable and life-affirming tale of the ups-and-downs of modern romance and dating. It's the ultimate feel-good read.
Short Story Collections
Afterparties by Anthony Veasna So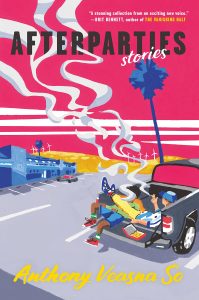 The debut short story collection from the late Anthony Veasna So has received universal praise, and rightly so. The stories in this book detail the lives and experiences of Cambodian-Americans with humour, warmth and emotional maturity, offering an unfiltered portrait of the struggles, responsibilities and complexities faced by immigrant and queer communities in California. Made all the more poignant and bittersweet because it was published after So's untimely death at just 28, Afterparties is a lasting tribute to the writer's talent and unique insight.
Buy now: Afterparties – Grove Press
A Scandinavian Christmas: Festive Tales For A Nordic Noel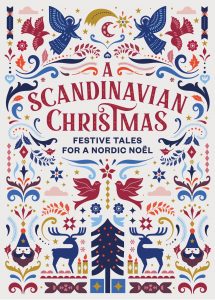 Not only is A Scandinavian Christmas a beautiful book to hold in your hands, but it's also full of wonderfully wintry stories that are guaranteed to get you in the nordic Noel spirit. The collection features classic tales from the likes of Hans Christian Andersen, Zacharias Topelius and Selma Lagerlöf, as well as modern day stories from Ingvar Ambjørnsen, Karl Ove Knausgård and Vigdis Hjorth. The cover might hint at whimsical festive delights (of which there are many) but there's a darker edge running through many of these magical Christmas tales too.
Buy Now: A Scandinavian Christmas – Vintage Classics
In The Shadow of Queens by Alison Weir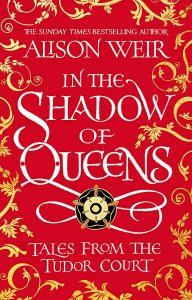 This collection of thirteen short stories from bestselling historian Alison Weir transports readers into the very heart of the Tudor court, exploring the real lives of Henry VIII's six queens from the perspective of the people who loved, supported, served and betrayed them. Beautifully researched and brought to life, In the Shadow of Queens is an absorbing page-turner that expertly weaves fact and fiction. It's an unmissable read for fans of the Six Tudor Queens series.
Buy now: In The Shadow Of Queens – Headline
Comics & Graphic Novels
Teen Titans: Beast Boy Loves Raven by Kami Garcia & Gabriel Picolo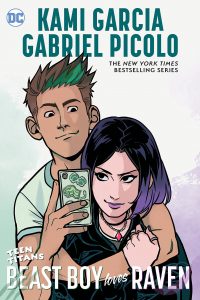 Raven and Beast Boy have both appeared in their own Teen Titans graphic novels and now they're featuring together in the romantic meet-up we've all been waiting for. Continuing on from the comics that came before, Beast Boy Loves Raven sees Raven Roth and Garfield Logan crossing paths in Nashville. Despite the secrets the youngsters both hide, they share a connection that might just help them accept themselves and overcome their difficult pasts. Kami Garcia and Gabriel Picolo are a dream team – creating a coming-of-age story that's tender, romantic and action-packed.
Buy now: Beast Boy Loves Raven – DC Comics
Dungeons & Dragons: At The Spine of the World by Aimee Garcia, AJ Mendez & Martin Coccolo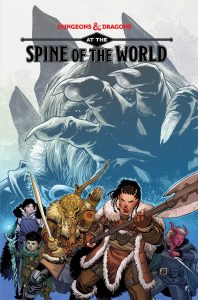 Can five unlikely heroes stop the plot of an ancient, primordial evil? Find out in the latest Dungeons & Dragons graphic novel, which sees a team of adventurers traversing a blighted tundra to find a cure for a never-ending winter night that's driving an isolated town to the brink of madness. Along the way they'll encounter monsters, icy obstacles and the biggest threat of all in a frozen landscape, dissension in their ranks. Vivid artwork and an intriguing rag-tag bunch of characters makes At the Spine of the World a must-read for both long-time D&D fans and newcomers alike.
Buy now: At The Spine of the World – IDW
Books Made Into Movies
My Policeman by Bethan Roberts
My Policeman is set in 1950's Brighton and follows Tom and Marion, two people who meet and – due to the social constraints of the era – get married. For Marion, a schoolteacher, her love is enough for the both of them. But for Tom, a policeman and a gay man, there is also Patrick, who opens his eyes to a sophisticated new world. Tom shares his life between Marion and Patrick but Marion's mounting jealousy will have terrible consequences for them all. Soon to be a film starring Harry Styles and Emma Corrin, Bethan Roberts' book is a tragic and evocative tale of love and intolerance.
Buy now: My Policeman – Vintage
The Last Duel by Eric Jager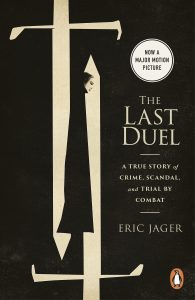 Eric Jager's The Last Duel tells the true story of a trial by combat pitting a knight against a squire accused of violating the knight's young wife. In 1386, a few days after Christmas, a crowd gathered in Paris to watch two men duel to the death to prove which man's cause was right. This fourteenth century tale is one of war, plague, anarchy, honour, scandal and love – and it's an intense and fascinating historical retelling too. Ridley Scott's adaptation staring Matt Damon, Adam Driver and Jodie Comer was released in October, with this film tie-in version offering a greater insight into the tale told on screen.
Buy now: The Last Duel – Arrow
Divergent: 10th Anniversary Edition by Veronica Roth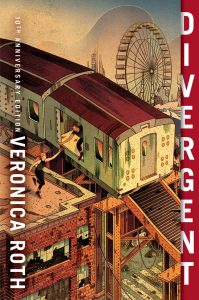 It's hard to believe it's been ten years since YA smash Divergent was first published. To celebrate a decade of Tris and Four's adventures beginning, a new set of anniversary editions have been published with the addition of exclusive essays from author Veronica Roth. The books also feature reimagined cover art from award-winning illustrator Victo Ngai, which depict the dystopian world of Roth's imagination. These are wonderful collectors items for any Divergent fan.
Buy now: Divergent 10th Anniversary Edition – HarperCollins Children's Books
Illustrated Classics
Robinson Crusoe / Gulliver's Travels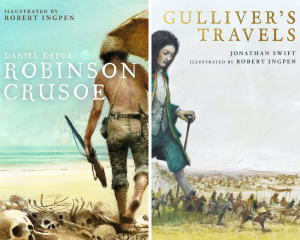 These hardback editions of beloved children's classics Robinson Crusoe and Gulliver's Travels have been beautifully illustrated by Robert Ingpen in full colour, breathing new life into the stories that have been enjoyed by different generations of readers. The hardbacks are part of a wider series of illustrated classics that include The Jungle Book, The Wind In The Willows, Alice's Adventures In Wonderland and Treasure Island. Once you have a couple of these stunning hardbacks, you'll want the whole collection.
Buy now: Robinson Crusoe – Welbeck
Buy now: Gulliver's Travels – Welbeck
Animal Farm by George Orwell & Chris Mould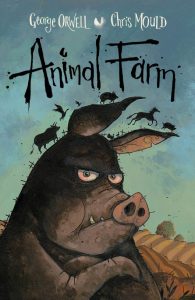 Bringing George Orwell's Animal Farm to a new audience, this luxury hardback illustrated by Chris Mould is the first in a new illustrated collection of classics for YA readers. From the eye-catching colour cover to the greyscale inner drawings, Mould's art perfectly captures the book's darkly macabre and relevant themes of power, greed and revolt. It's a worthwhile edition to any Orwell fan's bookshelf, as well as a great introduction to the author's books for new readers too.
Fantasy & Sci-Fi
Six Crimson Cranes by Elizabeth Lim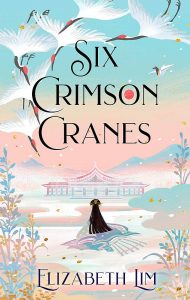 A captivating and immersive retelling of the Brothers Grimm' fairytale The Six Swans, Elizabeth Lim's Six Crimson Cranes is a story that's rich with East Asian mythology, curses and adventure. It follows Shiori, a princess who's spent her life concealing her forbidden magic, until the morning of her betrothal ceremony when she loses control and catches the attention of her sorceress stepmother. With her brothers cursed and turned into cranes, Shiori is banished from her home and forbidden to speak of it. She must embark on a journey to set right the wrongs of her kingdom, but that means putting her trust in an unlikely ally and embracing the magic she's tried so hard to contain.
Buy now: Six Crimson Cranes – Hodder & Stoughton
Beyond The Hallowed Sky by Ken Macleod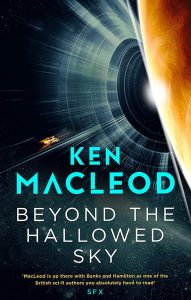 The first instalment in Ken Macleod's Lightspeed Trilogy sees a brilliant scientist receiving a letter from herself about faster-than-light-travel – a letter that compels her to write a paper on the equations that's subsequently discredited. When an unlikely source offers to help her build her starship, a universe of new possibilities is unlocked. But these new possibilities and discoveries come with new dangers and revelations that will shake humanity to its foundations. An intelligent and intricate space opera that blends intriguing science fiction with political tensions and thought-provoking questions of morality.
Buy now: Beyond The Hallowed Sky – Orbit
Historical
Punishment of a Hunter by Yulia Yakovleva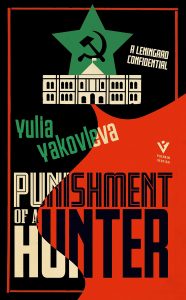 It's 1930's Leningrad and fear cloaks the city as Stalin tightens his grip on the Soviet Union. Detective Vasily Zaitsev is called in to investigate a series of bizarre and seemingly motiveless murders where the victims are curiously dressed and extravagantly posed. At the same time, precious paintings are going missing from the Hermitage collection. With potential witnesses reluctant to offer information and Zaitsev himself coming under suspicion from the Soviet secret police, the embittered investigator has a battle on his hands to discover the truth. Set amidst great turmoil, corruption and oppression, Punishment of a Hunter is a dark and well-researched historical crime thriller.
Buy now: Punishment of a Hunter – Pushkin Vertigo
The Perfume Thief by Timothy Schaffert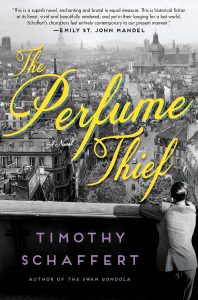 Billed as A Gentlemen in Moscow meets Moulin Rouge, Timothy Schaffert's latest novel centres on a queer American expat and notorious perfume thief called Clementine who comes out of retirement to help protect the city she loves when the Nazis invade Paris in 1941. A dazzling tale of resistance, passion, love, community and memory, the story weaves romance, espionage and intoxicating style to evoke the different sides of Parisian society during World War II.
Buy now: The Perfume Thief – Doubleday & Co Inc
The Archers: Home Fires At Ambridge by Catherine Miller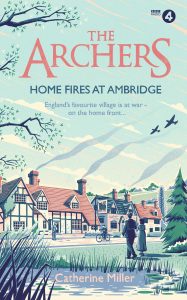 Nowhere is immune to the effects of war, not even England's favourite village of Ambridge. When a prominent resident dies, nobody knows the mysterious beneficiary set to inherit the villager's estate. The name is hidden in a locked box and the villagers must uncover the password to gain access. Can they work together to unlock the mystery? And what's the significance of the packets of seeds they're sent? Home Fires At Ambridge is a wonderfully nostalgic and comforting book – ideal for long-time fans of The Archers.
Buy Now: Home Fires At Ambridge – Simon & Schuster
The Best Of The Rest
The Affair by Hilary Boyd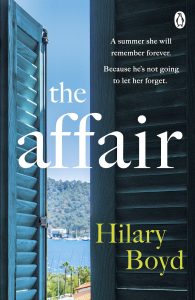 Sometimes the best way to escape the winter gloom is to immerse yourself in sunnier climes, which is exactly what Hilary Boyd's The Affair does. Transporting readers across Europe, to the shores of Lake Como, it follows Connie McCabe as she falls for the advances of a younger man, spending a long, hot summer having an intoxicating affair. But returning home to her husband, eager to put her summer indiscretion behind her, she finds that her lover isn't quite so willing to let the affair go. A simmering slow-burner full of obsession, drama and complicated relationships.
Girl One by Sara Flannery Murphy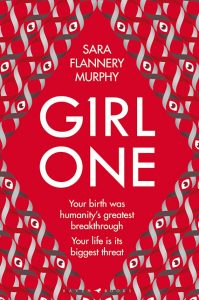 Inspired by the author's fascination with virgin birth, Girl One centres around 'The Homestead Girls', nine women who raised nine miracle babies on an experimental commune in rural America. After a suspicious fire at the ranch, the mothers and children scatter across the country. Years later, Josephine, aka Girl One, is called home when her mother vanishes. To find out what happened, Josie must track down her estranged sisters and finally confront the dark secrets of their past. Part coming-of-age superhero origin story, part speculative thriller, part mystery, Girl One is both genre and mind bending.
Buy now: Girl One – Raven Books
The Black Dress by Deborah Moggach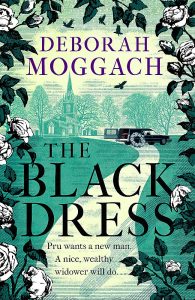 Mourning the disintegration of her marriage and faced with an uncertain future, Pru heads to a friend's funeral, only to find herself in the wrong service. Everyone is very friendly and welcoming, filling Pru's day with more excitement than she's had for ages. So she buys a little black dress and hatches a plan to go to another where she might find a nice, wealthy widower. After all, what harm can gatecrashing a funeral really do? Darkly funny and filled with Moggach's characteristic perceptiveness, The Black Dress is an entertaining book about the trials of ageing and the unexpected changes that life throws at us.
Buy now: The Black Dress – Tinder Press
Holding Her Breath by Eimear Ryan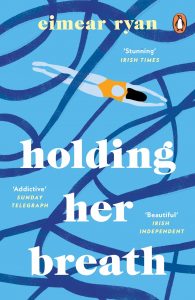 Irish author Eimear Ryan's debut is about a young women living in the shadow of her family's tragic past, specifically her renowned poet grandfather, and her quest to discover the truth. Her grandfather might have died before she was born, but Beth's journey leads her to a secret relationship and to someone who knows things about her family that nobody else does. Written with empathy and sharp insight into the dynamics of a family and the complications of love, Holding Her Breath is a moving coming-of-age story that perfectly captures student life and the struggles of growing up.