Gift Guide: 26 of the best fiction books to give as gifts this Christmas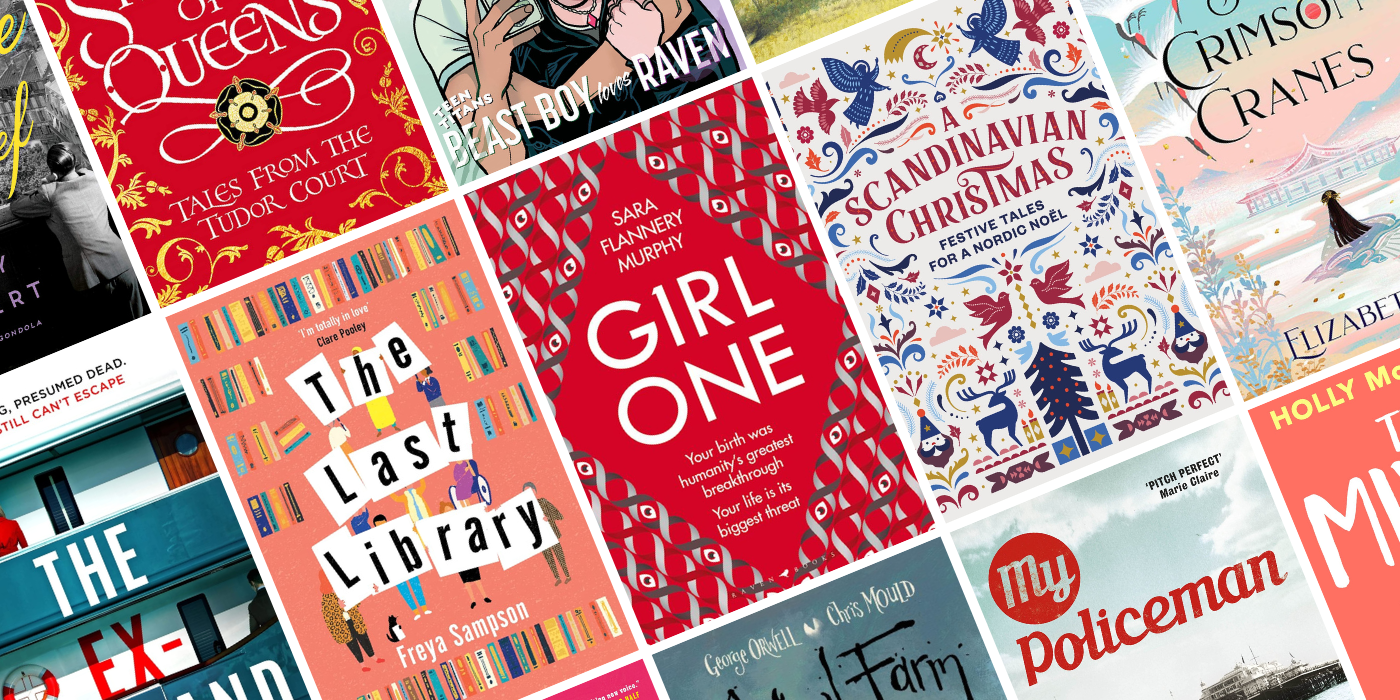 We all know that books make the best presents but with so much choice, it can be difficult to know where to begin with selecting the perfect gift. If you need a little bookish inspiration, here's our selection of the best fiction books to give this Christmas, from thrillers and fantasy to short stories and illustrated editions of beloved classics.
Thrillers & Mystery
The Ex-Husband by Karen Hamilton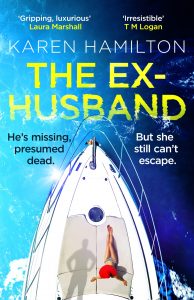 Charlotte and Sam were partners in life and crime, conning and stealing from the wealthy until it all fell apart. Years later and Charlotte has put the past – including her estranged husband – behind her, taking a job aboard a superyacht in the Caribbean. But now Sam is missing and someone is threatening Charlotte – someone who knows what she did and is on the cruise ship with her too. Blending beautiful locations with a sinister, suspenseful plot, Karen Hamilton's third book will keep you gripped from beginning to end.
Buy now: The Ex-Husband – Wildfire
All Or Nothing by Ollie Ollerton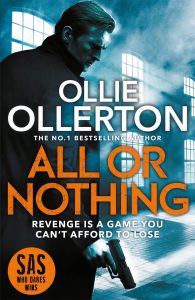 The second book from SAS Who Dares Wins' Ollie Ollerton reunites readers with Alex Abbott – the flawed, damaged and alcohol dependent former special forces soldier – as he tries to track down his brother's killer. His search takes him to the North of England, where he must gain the trust of a local gang in order to infiltrate an international network with a side-hustle in trafficking. From the UK to Eastern Europe, Abbott is hell-bent on getting his revenge, even if he loses everything in the process. Like its predecessor, this is a tense, action-packed and relentless thriller that leaves readers wanting more.
Buy now: All Or Nothing – Blink Publishing
The Quiet People by Paul Cleave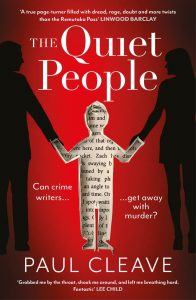 Successful crime writers and happily married couple Cameron and Lisa Murdoch always joke that no one knows how to get away with a crime quite like they do. After all, it's what they spend their days writing about. So when their seven-year-old son disappears, the spotlight of suspicion falls on the Murdochs. Are they toying with the police and public by proving they can commit the perfect crime? Clever, chilling and full of unexpected twists and turns, The Quiet People is crime fiction at its best.
Buy now: The Quiet People – Orenda
Feel-Good Books
The Last Library by Freya Sampson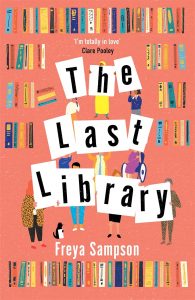 When a local library is threatened with closure, a ragtag band of eccentric characters come together to form the Friends of Chalcot Library campaign. At the heart of the story is shy and reclusive library assistant June, who must learn to open up her heart to new friends and say yes to new opportunities if she's going to stand a chance of saving her beloved library. Freya Sampson's debut is a wonderful celebration of books, libraries and community spirit. It's just an all-round lovely novel too – one that's guaranteed to make your heart feel a little lighter.
Buy now: The Last Library – Zaffre
The Bookshop of Second Chances by Jackie Fraser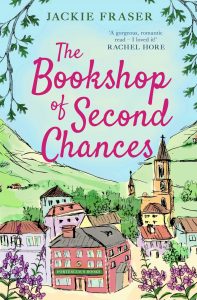 Life for Thea has taken a bit of a downward spiral. She's been made redundant and her husband of nearly twenty years has been having an affair with one of her friends, and now he's leaving. In a fortuitous turn of events, Thea learns that she's inherited a house in the Scottish Lowlands, along with a huge collection of second-hand books. A change of scenery might be exactly what Thea needs but she doesn't anticipate meeting the aristocratic Maltravers brothers or the complications they bring to her new start. This is a romantic and delightfully uplifting story that's perfect for fans of Jenny Colgan and Trisha Ashley.
Buy now: The Bookshop of Second Chances – Simon & Schuster
The Mix-Up by Holly McCulloch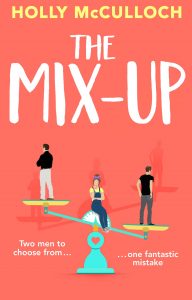 Paige might bake wedding cakes for a living but she's not even close to settling down herself. Let down by both her family and her ex-boyfriend, all she wants is some no-strings-attached fun. A mix-up at a party brings the wrong guy into her life. But could the wrong guy turn out to be the right one in the end? Like her previous book, Just Friends, Holly McCulloch's latest rom-com is a funny, relatable and life-affirming tale of the ups-and-downs of modern romance and dating. It's the ultimate feel-good read.
Short Story Collections
Afterparties by Anthony Veasna So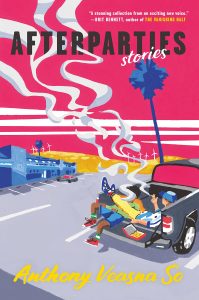 The debut short story collection from the late Anthony Veasna So has received universal praise, and rightly so. The stories in this book detail the lives and experiences of Cambodian-Americans with humour, warmth and emotional maturity, offering an unfiltered portrait of the struggles, responsibilities and complexities faced by immigrant and queer communities in California. Made all the more poignant and bittersweet because it was published after So's untimely death at just 28, Afterparties is a lasting tribute to the writer's talent and unique insight.
Buy now: Afterparties – Grove Press
A Scandinavian Christmas: Festive Tales For A Nordic Noel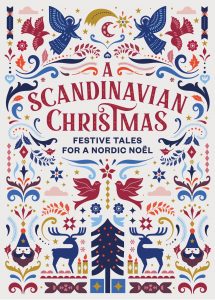 Not only is A Scandinavian Christmas a beautiful book to hold in your hands, but it's also full of wonderfully wintry stories that are guaranteed to get you in the nordic Noel spirit. The collection features classic tales from the likes of Hans Christian Andersen, Zacharias Topelius and Selma Lagerlöf, as well as modern day stories from Ingvar Ambjørnsen, Karl Ove Knausgård and Vigdis Hjorth. The cover might hint at whimsical festive delights (of which there are many) but there's a darker edge running through many of these magical Christmas tales too.
Buy Now: A Scandinavian Christmas – Vintage Classics
In The Shadow of Queens by Alison Weir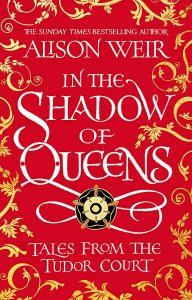 This collection of thirteen short stories from bestselling historian Alison Weir transports readers into the very heart of the Tudor court, exploring the real lives of Henry VIII's six queens from the perspective of the people who loved, supported, served and betrayed them. Beautifully researched and brought to life, In the Shadow of Queens is an absorbing page-turner that expertly weaves fact and fiction. It's an unmissable read for fans of the Six Tudor Queens series.
Buy now: In The Shadow Of Queens – Headline
Comics & Graphic Novels
Teen Titans: Beast Boy Loves Raven by Ka