Christmas gift inspiration: The best books to give to children, teens and young adults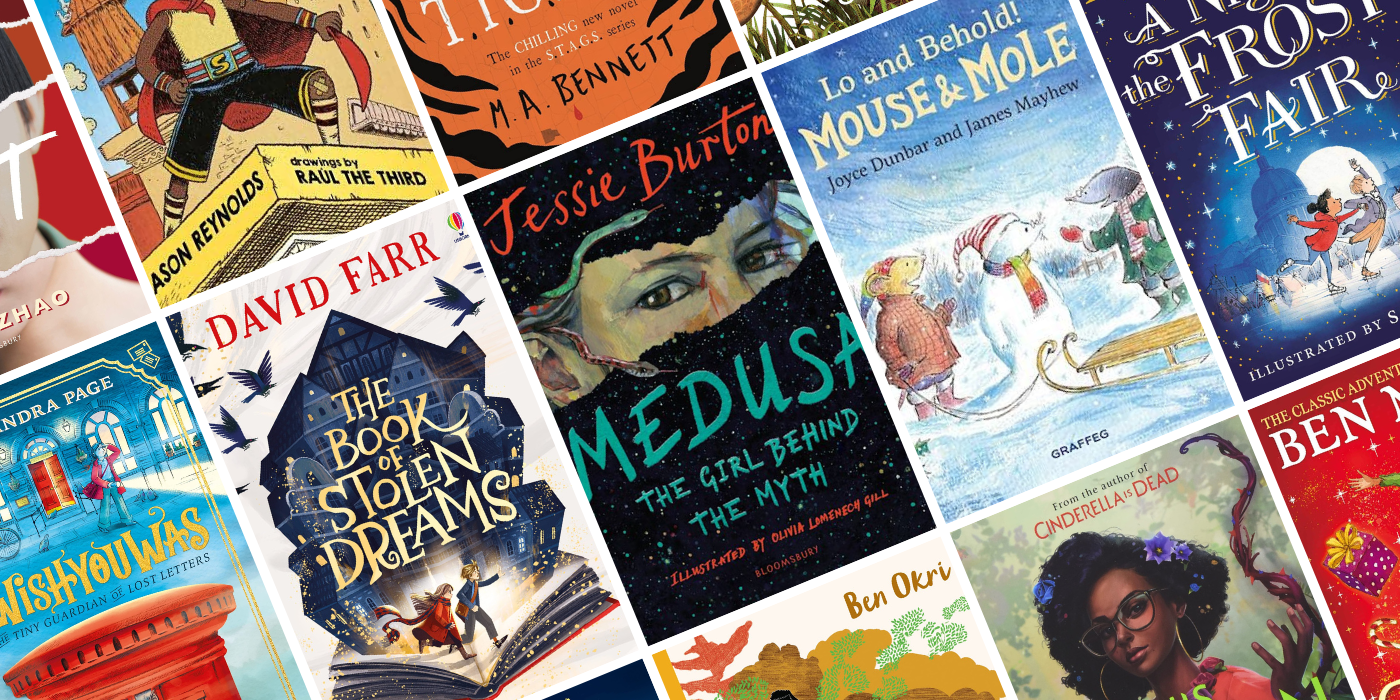 Need some bookish gift inspiration for the children, teenagers and young adults in your life this Christmas? We've compiled a list of some of our favourite fiction books for the younger generations, from beautifully illustrated children's stories and magic-filled middle grade tales to exciting teen adventures and compulsively readable contemporary YA.
Children's & Middle Grade
Mouse & Mole: Lo and Behold! by Joyce Dunbar & James Mayhew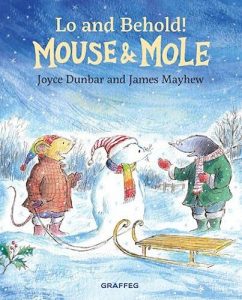 The latest book in the wonderful Mouse and Mole series features three new Christmas themed stories to delight and entertain children. Lo and Behold! follows the unlikely pair as they prepare for the festive season: building 'snowsomethings', counting down the days on their advent calendar, decorating the tree and leaving mince pies out for Santa. Author and illustrator duo Joyce Dunbar and James Mayhew always sprinkle magic across the pages of their books but this one feels extra magical.
Buy now: Lo and Behold! – Graffeg
Michael Rosen's Sticky McStickstick by Michael Rosen & Tony Ross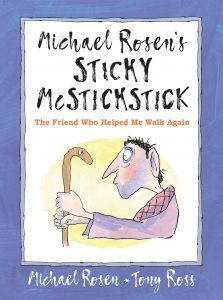 After being admitted to hospital in 2020 with coronavirus, children's author Michael Rosen had to learn to walk again. With the support of doctors and nurses, he embarked on the slow steps to recovery. But he also had the help of an NHS walking stick that he nicknamed Sticky McStickStick who, along with the hospital workers, the rehabilitation staff and Michael's family, is the star of this encouraging book. If the last two years have taught us anything, it's how important and brilliant the NHS is, and Rosen's personal memoir picture book is a celebration of that.
Buy now: Sticky McStickstick – Walker Books
Albert Upside Down by Ian Brown & Eoin Clarke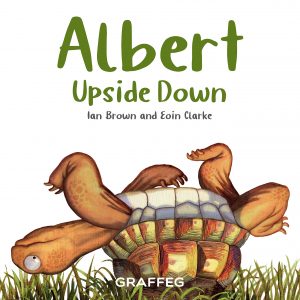 Albert the pet tortoise has toppled over and ended up upside down. Can the other garden creatures overcome their rivalry to help Albert get back on his feet? This charming book from TV writer Ian Brown and animation director Eoin Clarke is a fun and playful story about teamwork and what can be achieved when people – or in this case resourceful bugs and acrobatic insects – work together. The book also includes fascinating facts about the real tortoise who inspired this story.
Buy now: Albert Upside Down – Graffeg
Every Leaf A Hallelujah by Ben Okri & Diana Ejaita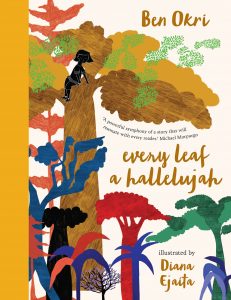 "When I was young I thought the beauty of the forest would last for ever. Now I'm not so sure." For anyone who cares about the planet (and let's face it, we all should), Ben Okri's opening letter to readers really resonates – as does every page of Every Leaf A Hallelujah. Accompanied by Diana Ejaita's bold and emotive illustrations, this timely tale of climate change, nature and hope is a beautiful love letter to trees, leaves and forests, and the importance of protecting them, not just for now but also for future generations.
Buy now: Every Leaf a Hallelujah – Head of Zeus: Apollo
A Night At The Frost Fair by Emma Carroll & Sam Usher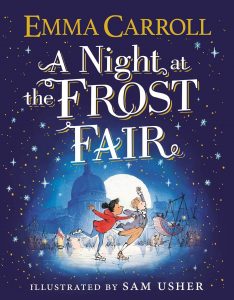 If you're looking for a lovely gift book for all the family to enjoy this Christmas, A Night at the Frost Fair is an enchanting tale that captures the wintry spirit of years gone by. When Maya finds herself transported back to Georgian London, she's shown the bustle of the glittering Thameside frost fair complete with music, sweet stalls and thrilling rides. But can she bring a magical piece of winters past back home with her? Emma Carroll takes readers on a wonderful adventure, whilst Sam Usher's illustrations evoke the simple charm of Quentin Blake with added Christmas flair.
Buy now: A Night At The Frost Fair – Simon & Schuster Children's
Stuntboy, In The Meantime by Jason Reynolds & Raúl The Third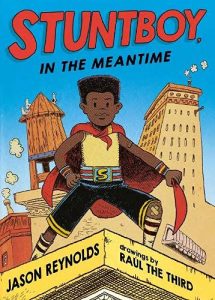 Jason Reynolds' first illustrated novel for middle-grade readers introduces Portico Reeves – otherwise known as Stuntboy, the newest superhero in town (at least in his own head). All he wants to do is keep the other residents of Skylight Gardens safe; by protecting his best friend from their arch-nemesis, by learning to beat his anxiety, and by trying to stop his parents from fighting all the time. Inspired by Reynolds' own experience of his parents' separation, and with engaging comic book-esque illustrations by Raúl the Third, Stuntboy tackles important issues in a fun and accessible way.
Buy now: Stuntboy, In The Meantime – Knight's Of
The Book Of Stolen Dreams by David Farr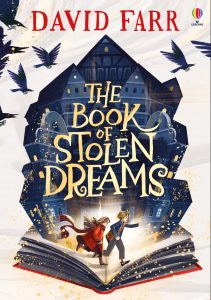 Inspired by the courageous journey undertaken by his aunt and uncle when they were children, screenwriter and director David Farr's debut children's book centres on siblings Rachel and Robert who must protect a stolen book at all costs. With their librarian father captured and the calculating Charles Malstain on their trail, the children must uncover the book's secrets, whilst doing everything they can to stop it falling into the wrong hands. The Book of Stolen Dreams is a fantastical tale of adventure, bravery, morality and the bond between siblings.
Buy now: The Book of Stolen Dreams – Usborne Publishing
Diary of a Christmas Elf by Ben Miller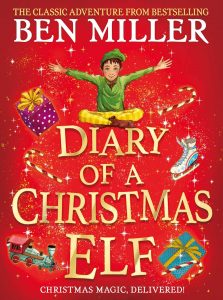 Remind children of the true meaning of gift giving with the latest festive themed book from actor, comedian and author Ben Miller. Diary of a Christmas Elf follows apprentice elf Tog who finds toy making a lot hardier than he had imagined. Even with the help of his new friend Holly, Tog is quickly relegated to cleaning out the reindeer stables. But when someone steals from the toy workshop and Tog is accused of being the culprit, he must use his special magic to catch the real thief and save Christmas. A funny and entertaining yuletide adventure that'll make the perfect stocking filler.
Buy now: Diary of a Christmas Elf – Simon & Schuster Children's
A Clock Of Stars: Beyond the Mountains by Francesca Gibbons & Chris Riddell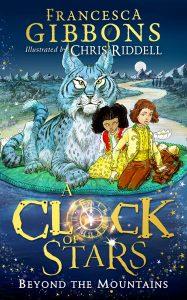 The sequel to Francesca Gibbons' enchanting middle grade fantasy debut reunites readers with sisters Imogen and Marie as they once again step through the door in the tree to a magical kingdom. When Marie is captured by someone who believes she is the key to fulfilling a prophecy, Imogen joins forces with the king to venture across the mountains and save her sister. What they discover in the lands beyond will change everything. With new characters and some that are familiar from the previous book, Beyond the Mountains is ideal for fans of Narnia.
Buy now: Beyond the Mountains – HarperCollins Children's Books
Wishyouwas: The Tiny Guardian of Lost Letters by Alexandra Page & Penny Neville-Lee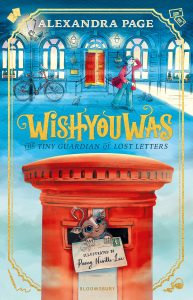 It's 1952 in smog-shrouded London and with her mum away and her uncle busy running the post office, Penny is lonelier than ever. But when she discovers a small, fluffy and talking creature in the post office one night, she's introduced to a secret world that exists in the tunnels underneath the city's streets. The creature is Wishyouwas – a Sorter and guardian of lost mail, who rescues letters and makes sure they're delivered to the rightful owners. With the sinister Royal Mail Rat Catcher on the prowl, Penny is determined to help the Sorters in their mission to delivery a joyful Christmas. A tale of friendship, magic and courage, this is a book to treasure and reread year after year.
Buy now: Wishyouwas – Bloomsbury Children's Books
Locked Out Lily by Nick Lake & Emily Gravett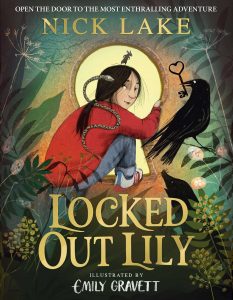 Lily wants things to go back to the way they were before she got sick, and before her parents decided to have another baby. Sent away to stay with her grandmother, Lily is determined to go home. But she doesn't expect to find people in her house – people who look like her parents but aren't. Accompanied by some unlikely animal companions, Lily must break into her house and defeat 'The Replacements'. Adding to the eerie atmosphere of Nick Lake's wildly imaginative middle grade debut are Emily Gravett's original illustrations, which bring Lily and the quirky animal characters to life.
Buy now: Locked Out Lily – Simon & Schuster Children's
Teen & Young Adult
Wildlord by Philip Womack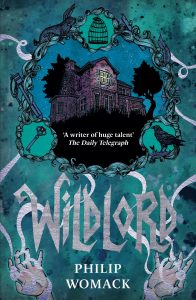 If you had to choose between infinite power and freedom, which would you choose? That's the choice offered to 16-year-old orphan Tom Swinton when he's called to visit his uncle's Suffolk farm. Once there, he realises that there's something menacing at the farm – but is it lurking outside or within? Learning about a supernatural race, Tom begins to uncover secrets of the estate which test his loyalties to both his family and the extraordinary creatures. A companion piece to Philip Womack's The Liberators, Wildlord weaves magic and folklore into a thought-provoking teen adventure.
Buy now: Wildlord – Little Island Books
The Skulduggery Pleasant Grimoire by Derek Landy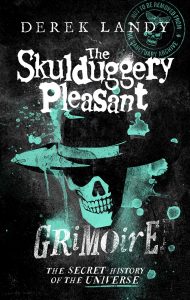 This is a book for all the weirdos out there. A paraquel to the thrilling and outlandish Skulduggery Pleasant series, it features a recap of all the books so far. It also has a reference guide to the cast of characters, artwork, a comic segment, live commentary from Skulduggery and Valkyrie, and a twisted new story that offers greater insight into the edgy, dark fantasy world that the books take place in. With so much packed into the pages, the grimoire is the ultimate book for Derek Landy fans.
Buy now: The Skulduggery Pleasant Grimoire – HarperCollins Children's Books
The Great Troll War by Jasper Fforde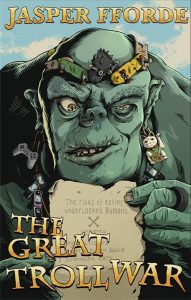 Bringing The Last Dragonslayer Chronicles to a thrilling end, The Great Troll War sees orphan Jennifer Strange and her sidekick Tiger join forces with a renegade vegan troll, a bunch of misfit sorcerers and the Princess of the UnUnited Kingdoms to vanquish the most powerful wizard the world has ever seen. Oh, and she also has the smaller task of discovering the truth about her parents and herself too. All in an average day for a 16-year-old… Whether its children's or adult novels, Jasper Fforde is a writer of immense wit and imagination, two things he brings in spades to this book.
Buy now: The Great Troll War – Hodder & Stoughton
Hide and Secrets by Sophie McKenzie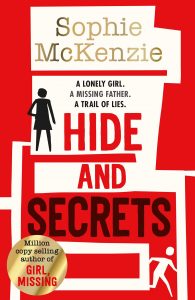 A lonely girl, a missing – presumed dead – father, a broken family and a trail of lies are at the centre of Sophie McKenzie's latest teen thriller. When a boy and his father come to stay nearby for the holidays, 14-year-old Cat finds herself confiding in the handsome Tyler. Together, they begin to unravel the secrets surrounding the disappearance of Cat's father – a perilous journey that uncovers a dangerous gang and a plot to steal a priceless jewel. Twisty, pacy and full of suspense, Hide and Secrets is one of McKenzie's best books to date.
Buy now: Hide and Secrets – Simon & Schuster Children's
Medusa by Jessie Burton & Olivia Lomenech Gill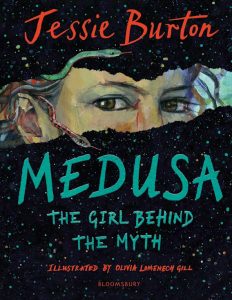 Exiled to a far-flung island with her fellow Gorgon sisters, Medusa has little company except the snakes that adorn her head. But the arrival of a beautiful boy called Perseus changes everything, sending Medusa down a path of desire, love and betrayal. Strikingly illustrated by Olivia Lomenech Gill, this is a fierce and empowering feminist retelling, shining a new light on the lonely girl underneath the mythical monster that fiction has made her into. It's YA but Medusa will appeal to young adults and adults alike.
Buy now: Medusa – Bloomsbury YA
Baby Teeth by Meg Grehan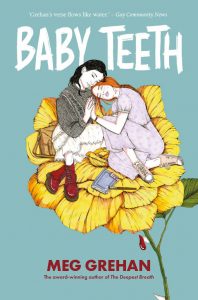 For fans of sapphic romance and vampire fiction, Meg Grehan's latest verse novel has both. A lyrical exploration of desire, passion, loneliness, identity and the sense of belonging, Baby Teeth centres around vampire Immy who falls in love with Claudia – an intense romance that battles with Immy's forbidden thirst for blood. It might not be spooky season anymore but Grehan keeps the vampiric vibes flowing with this unique, darkly beautiful and emotional read.
Buy now: Baby Teeth – Little Island Books
This Poison Heart by Kalynn Bayron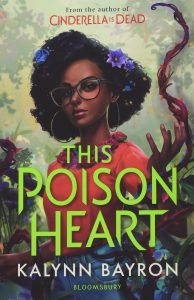 Briseis can grow an apple tree from a seed and flowers bloom at her touch. She's spent her whole life trying to hide her extraordinary gift but when she inherits an old house from her birth mother, Bri suddenly has the space and solitude to test her powers. Bringing the house's rambling grounds back to life with her magic, Bri uncovers a hidden garden filled with poisonous plants – revealing a dark legacy that her long-departed ancestors want her to claim. The first book in Bayron's contemporary fantasy duology (the next book, This Wicked Fate, publishes in the summer next year) is a compelling and diverse story of embracing your power and knowing where you come from.
Buy now: This Poison Heart – Bloomsbury YA
T.I.G.E.R.S. by M. A. Bennett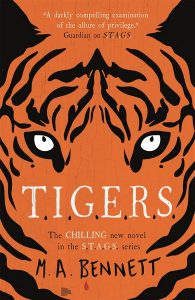 The fourth book in M. A. Bennett's S.T.A.G.S series returns to the alluring yet corrupt society, where the rich toy with the lives of others. In T.I.G.E.R.S, Greer and Shafeen race to Rajasthan when Shafeen's father, Prince Aadhish, has a heart attack. With the prince in a coma, Greer and Shafeen realise that it's connected to a decades-old secret that links back to the founder of a shooting club that pursued low-caste Indians instead of tigers. And the hunts might not be over… Like the books that came before, this story blends YA angst with psychological thrills and a sharp look at privilege and wealth.
Buy now: T.I.G.E.R.S – Hot Key Books
Heartbreakers and Fakers by Cameron Lund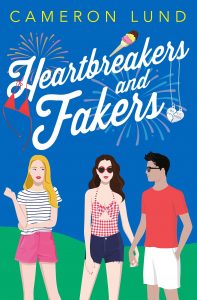 Penny is one of the most popular girls in school. She has it all. At least she did until she kissed Kai Tanaka at her boyfriend Jordan's first-day-of-summer party. Not only is Kai her long-time nemesis but he's also dating Penny's best friend, Olivia. Now, dumped and best-friend-less, Penny is facing a long and lonely summer ahead. That is until she devises a plan with Kai to convince everyone that they actually like each other, in the hope that Jordan and Olivia will be jealous enough to forgive them. A sweet and funny enemies-to-lovers, fake-dating YA rom-com that's impossible to resist.
Buy now: Heartbreakers and Fakers – Razorbill
How We Fall Apart by Katie Zhao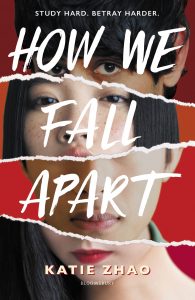 Nancy Luo is shocked when her former best friend goes missing and is then found dead. She's even more shocked when whispers begin circulating that she and her friends are the prime suspects – a rumour spread anonymously via the school's social media app. Someone, somehow, knows the group's deepest, darkest secrets and will reveal them if Nancy and her friends can't uncover the true killer first. An addictive debut that explores race, class and the competitive nature of elite American schools. It's the perfect binge-read for fans of One of Us Is Lying.