Theatre Review: In Search of a White Identity, streaming at The Actors Centre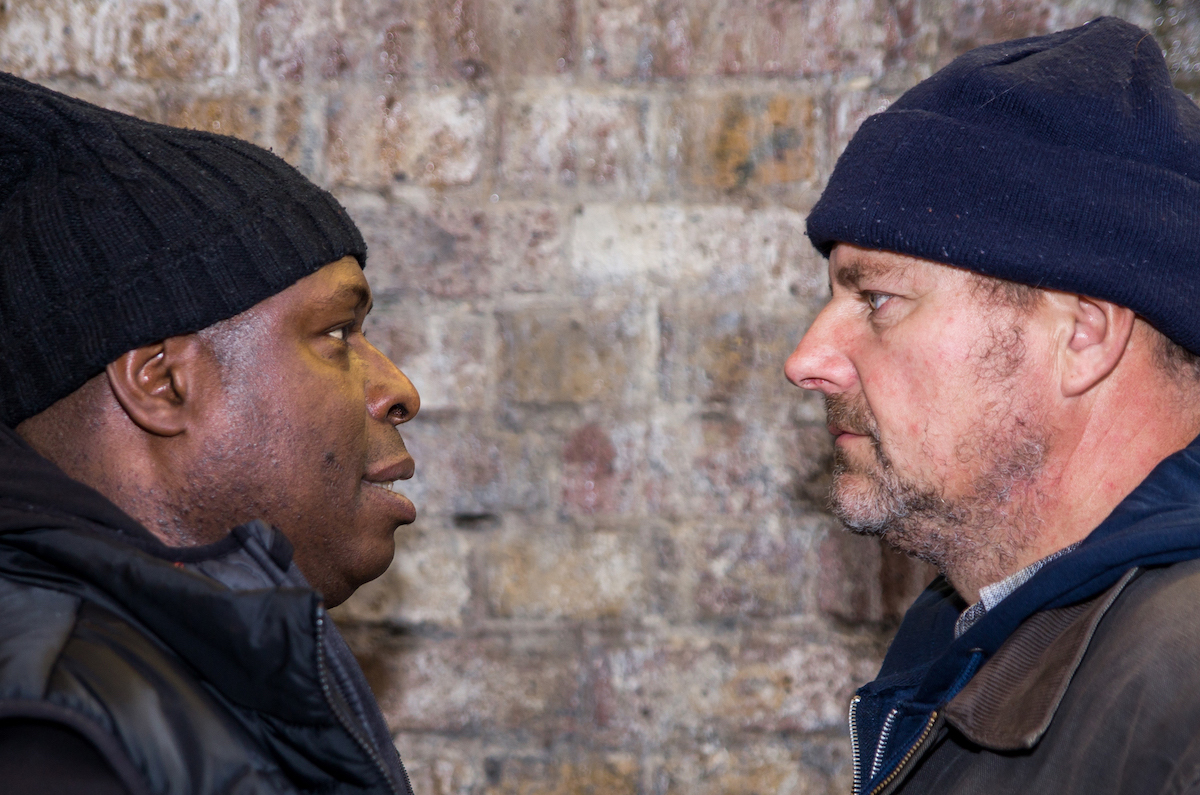 Trapped in a stark prison cell, two men carefully circle each other. They knew each other as kids in the seventies but now march on different sides in the protest movements of modern Britain. Touching on a succession of talking points, they get into personal responses to wider issues of race and masculinity. Plenty of pertinent questions are raised and they both know there are no easy answers.
Writer and performer Cliffordkuju Henry is thoughtful as Patrick. He reflects on formative childhood experiences and what's going on now, linking back to slavery and the Windrush generation. Opposite him is Drew Edwards as Mickey, an angry builder who moves bluntly through far right rhetoric from wars abroad to housing at home. They recognise similar problems and want the power of their rallies to influence a shift in policy, although from different perspectives. They push back and forth against each other, both performances rooted in different types of anger and impotence. In a confined environment and short space of time each point is only touched upon briefly.
This new digital show from The Actors Centre is a thought provoking duologue that utilises smart camerawork with a variety of shots and angles. As time progresses director Victoria Evaristo calms the storm and gradually these two aging men seem to mirror each other as they delve into unexpected and comparable father issues. There's some emotional heft as they dig deeper into how life chews the working class up and what they might do to escape a cycle of violence. With plenty of provocative language, they dip into the past and present before an overnight stay in the cells is brought to an abrupt end. In Search of White Identity is a well-structured performance shot through with a desire to identify the bad guy leaving some space to grow further.
★★★
In Search of a White Identity is streaming until 6 December 2020