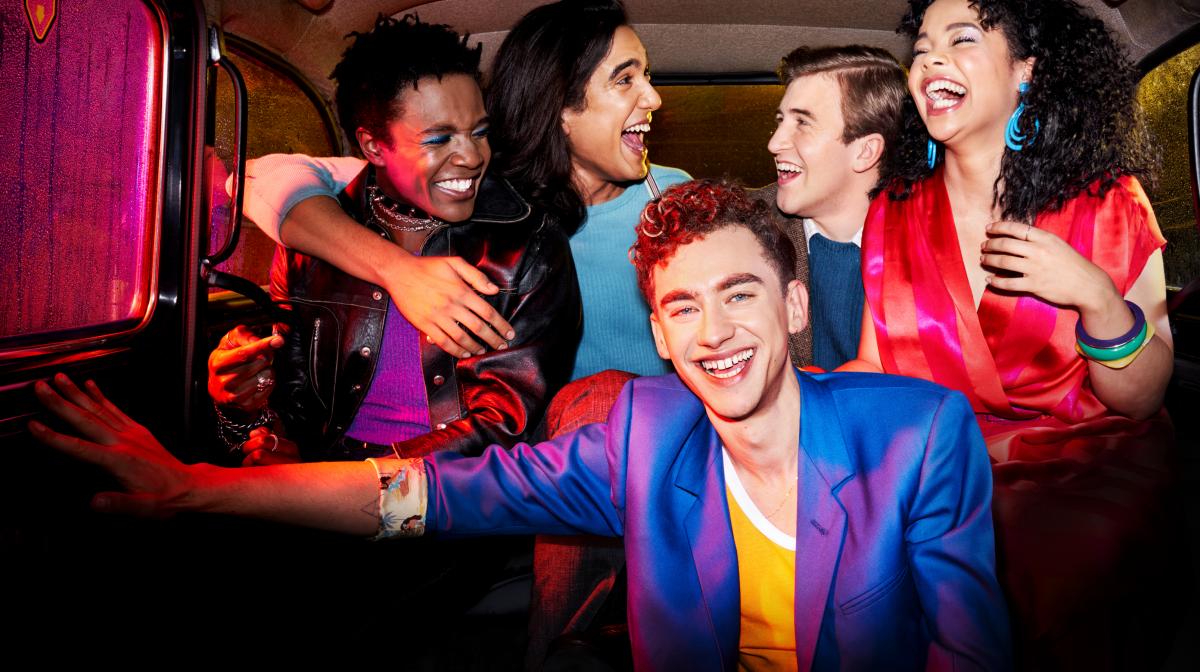 Russell T Davies' Channel 4 masterpiece, It's a Sin, is rapidly sweeping the nation, giving the streaming site, All 4, its highest ever views in January 2021 – almost double the number of hits to the year before. As a drama about the horrific AIDS crisis in London in the 1980s, It's a Sin is an unlikely show to bring us comfort, laughs and joy – even if intensely emotional and bitter sweet – in these strange, isolated times. However, somehow Davies' watertight script, along with his incredible cast and creative team, manages this, through his unique ability to depict true humanity, loyal friendship and all-consuming love (of life and people).
Through this five-episode mini-series, Davies, who brought us Queer as Folk, tells the story of five friends – four gay men and one mother-like ally, Jill (Lydia West) – who find themselves in London in their explorative 20s, during the laser-beamed 1980s. Ritchie (Olly Alexander) is an Isle of White boy who flees to London to follow his acting dream; Roscoe (Omari Douglas) is a boy defiantly walking out on his strictly religious Nigerian family, and Colin (Callum Scott Howells) is a green-horned South Wales boy, chasing a dream to become a Savile Row tailor. All three have one thing in common: London is the place where they can be free and express who they are, amongst their chosen family. Slowly, whispers and shadows of AIDS creep in – stifled by homophobic attitudes from the world around them – as these young people struggle with what is true, and what they wish to be true.
It's a Sin is a story of youth, hope and life, as well as disease and death. It is an intense experience, moving the audience to care about the characters deeply and profoundly, in an extremely short space of time. This is largely down to the tiny, significant, autobiographical details that Davies peppers the script with; relatable in-jokes between the group of friends, and turns of phrase they have created – as their own language – through living together. The characters are wonderfully flawed, yet constant in their fundamental goodness and unconditional love and care for each other; which rang loud and true, keeping me coming back for more.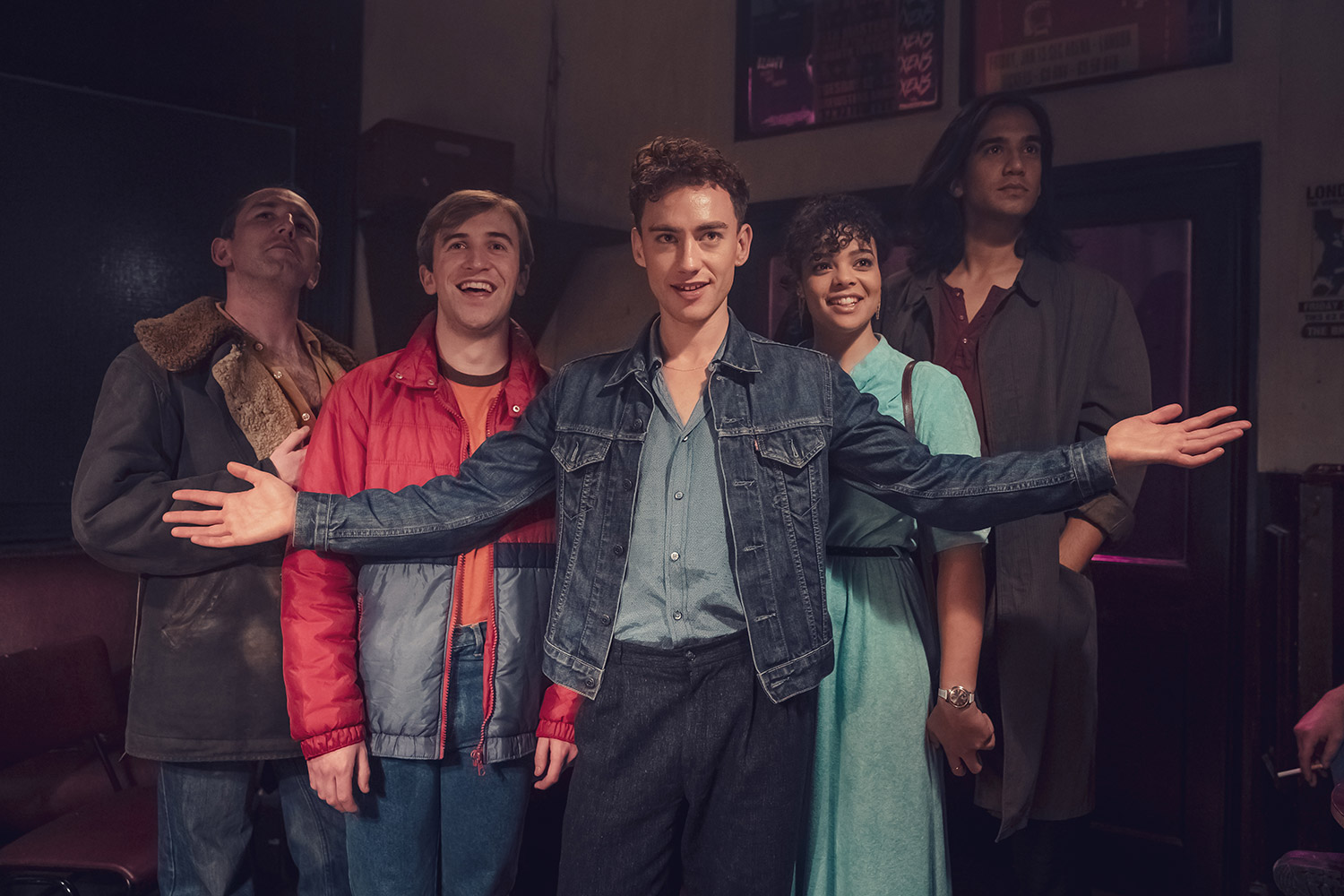 Davies creates a perfect stage for a youthful, fresh period piece, full of sex, alcohol, drag and nightclubs; driving the action forward with a fist-pumping '80s disco soundtrack and a bright, colourful, zappy finish, from the costumes to the cinematography. The quick, relentless pace echoes the fast, hedonistic lifestyle, as the community is faced with a life-threatening virus, but defiantly fights back. This breathless, giddy quality juxtaposes beautifully with the unashamedly blunt depictions of the tragedy at the heart of the piece; Davies gut-punching us with dramatic changes in tone throughout, reflecting an experience of ecstatic highs, coupled with heart-wrenching lows. Davies' portrayal of the complex reality of how young people deal with grief is human and beautiful, in a way rarely seen on screen: a celebration of life, whilst mourning the devastating loss of it.
Overall, It's a Sin – the first British show to tackle the AIDS pandemic, which Davies does with tact, sensitivity and knowledge – is an extremely important piece. It not only raises awareness and educates younger generations about HIV and AIDS, but it also gives people in the LGBTQI community, who lived through that terrifying and tragic time, a chance to reflect, grieve and feel seen. I believe this is a story that everyone should see – whoever they are, and however they identify themselves – and everyone will likely learn or gain something from it, even if that is simply a well-needed catharsis of uncomfortable emotions.
★★★★★
All episodes of It's a Sin are available to watch on All 4 now.