The Hate U Give – BFI London Film Festival Review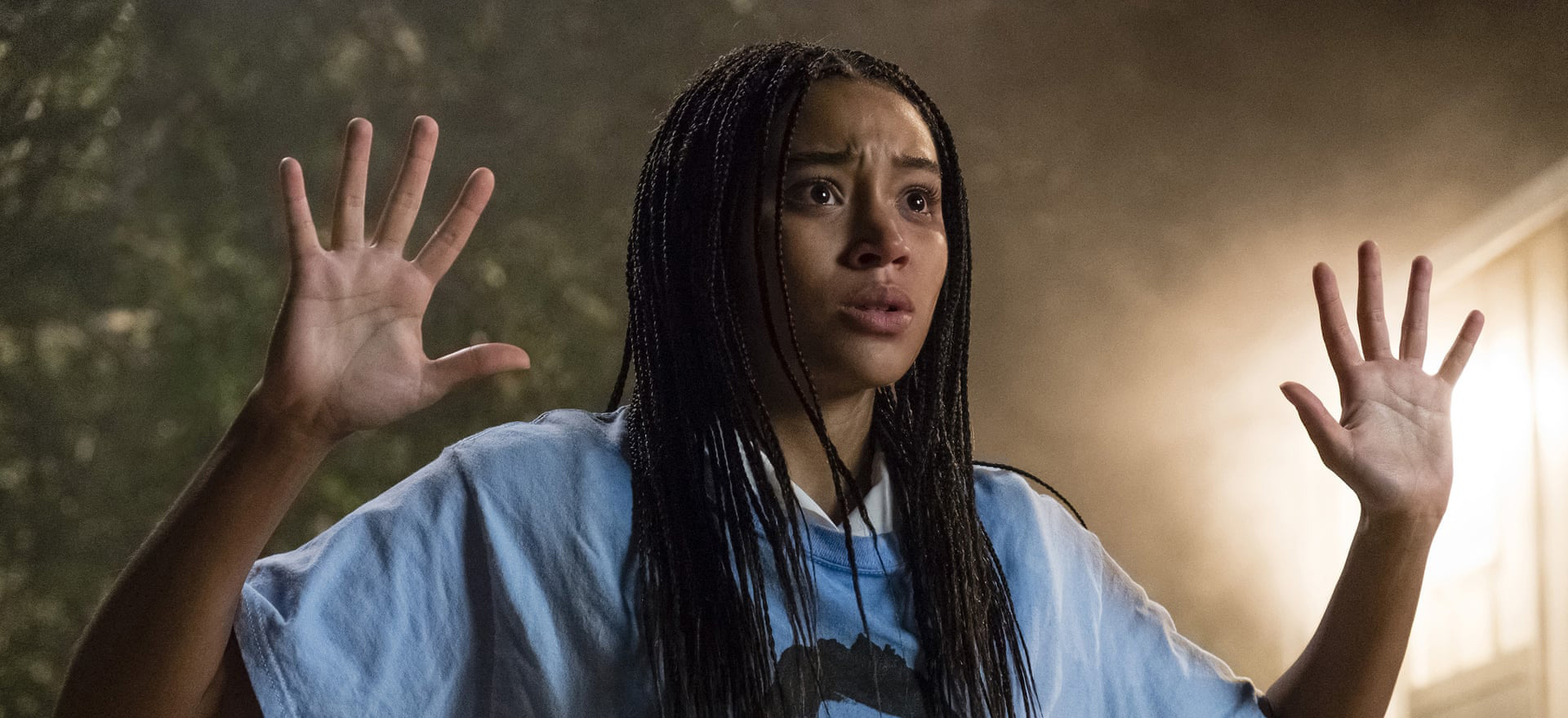 With regards to cinema, teenagers are exceptionally lucky with what is on offer today. Ladybird, Dear, Simon and Moonlight have all tackled, with pride and passion, current and relevant topics that build an open and embracing world view. No film aims to give the impression that life is perfect, or that we all run around content in our own skin, but they represent people more widely diverse then the proudly heterosexual virgins in American Pie. The Hate U Give takes the teenage experience of African-Americans and puts it centre stage. Drugs, gangs and death are more accustomed to explicit indie films, but The Hate U Give is making this reality accessible and understandable. Powerful, poignant and deeply moving, The Hate U Give will comfortably sit among the outstanding coming-of-age films of the last few years and will politicise the youth of every background in the process.
Starr (Amandla Stenberg) is a seventeen year old who lives a dual life. On the one side she has her Garden Heights (a fictional location akin to Compton or Englewood in South California) lifestyle, where she knows the area intimately and is acutely aware of the dangers and crime that befalls the community. Her father (Russell Hornsby) was once a part of that world but now proudly runs a convenience store. On the other side is a middle-class primarily-white school, named Williamson. She does everything she can to not appear "ghetto", and carefully moderates her attitude among her peers. They don't know her father was in prison. They are unaware that, when Starr goes to parties, her friends may ask her to assist in hurting another girl. They certainly wouldn't expect guns to be fired mid-party, as the kids run from the home as fast as possible. Thankfully, Starr has a friend in Khalid Harris (Algee Smith), an old friend who was one-third of their Harry Potter crew, wands and all, when they were younger. Now older, she's intrigued by his swagger, his dimples and confidence. Khalid and Starr exit the party and share a momentary romantic kiss and then, everything changes.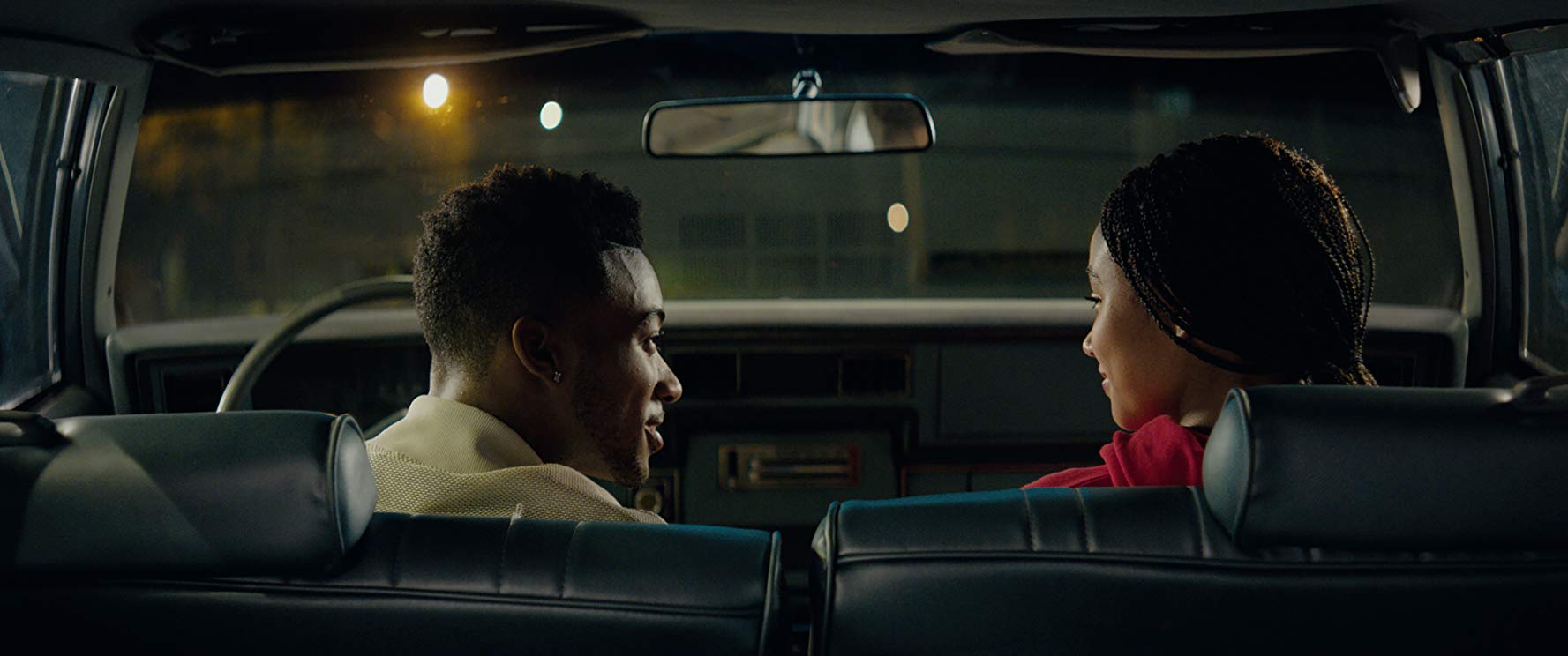 While there was a period when teenagers were patronised or mocked for their fashion obsessions and awkwardness around sex, the current crop of kids have seen the anger and political turmoil of a country when they leave the EU or when a raging, misogynistic narcissist becomes president. While the issues in The Hate U Give are far from new, there is an urgency and weight to the film that makes it a genuinely unprecedented work of cinema. This is a film that via its tragic narrative, manages to weave in a broad range of other complex talking-points that will challenge all viewers. Code-switching; white privilege; Black Lives Matter; Cops Lives Matter; the Media; the failed war on drugs – and the list goes on. The Hate U Give turns topics that could be films and TV-series unto themselves (see Boyz N The Hood or The Wire) into accessible starting-points for further research. Through the eyes of a school girl, she is forced into the conflicts and the hypocrisies of modern America and she acts.
Starr needed to carry this emotional drama on her shoulders. She needed to convincingly be a girl who simultaneously fit into a suburban college and at the parties on Garden Heights. Amandla Stenberg steps up to the challenge confidently, as an astute, intelligent teenager traumatised by an event she could not control; clearly Stenberg has an impressive future ahead of her. We see in her eyes a demand for more understanding of the situation while also resenting being placed in such a predicament in the first place. She, and every child, should never experience what she goes through. The supporting cast includes Anthony Mackie, in a somewhat undeveloped role as the gang boss, King. Common manages to provide a key counterpoint to the anti-police sentiment as a cop himself, who is also Starr's uncle. But the stand-out actors, in Russell Hornsby and Regina Hall as Starr's parents, providing leadership, love and support, also hold separate conflicting views – there is more than one occasion where the two disagree on an issue but retain their strength as a family unit. This, unto itself, is a lesson parents can learn. In Starr's words, they are my "OTP: One True Pairing" too.
The Hate U Give, based on the novel by Angie Thomas, is an adaptation that must be seen to be believed. It ensures that the stories we read in the press and the videos we see on YouTube are broken apart and surgically analysed one piece at a time; connecting the dots from one crime to a march or riot. One of the most important films of the year, The Hate U Give is a harrowing tale but it will remain a staggering, exceptional work of cinema that shaped a generation.
★★★★★