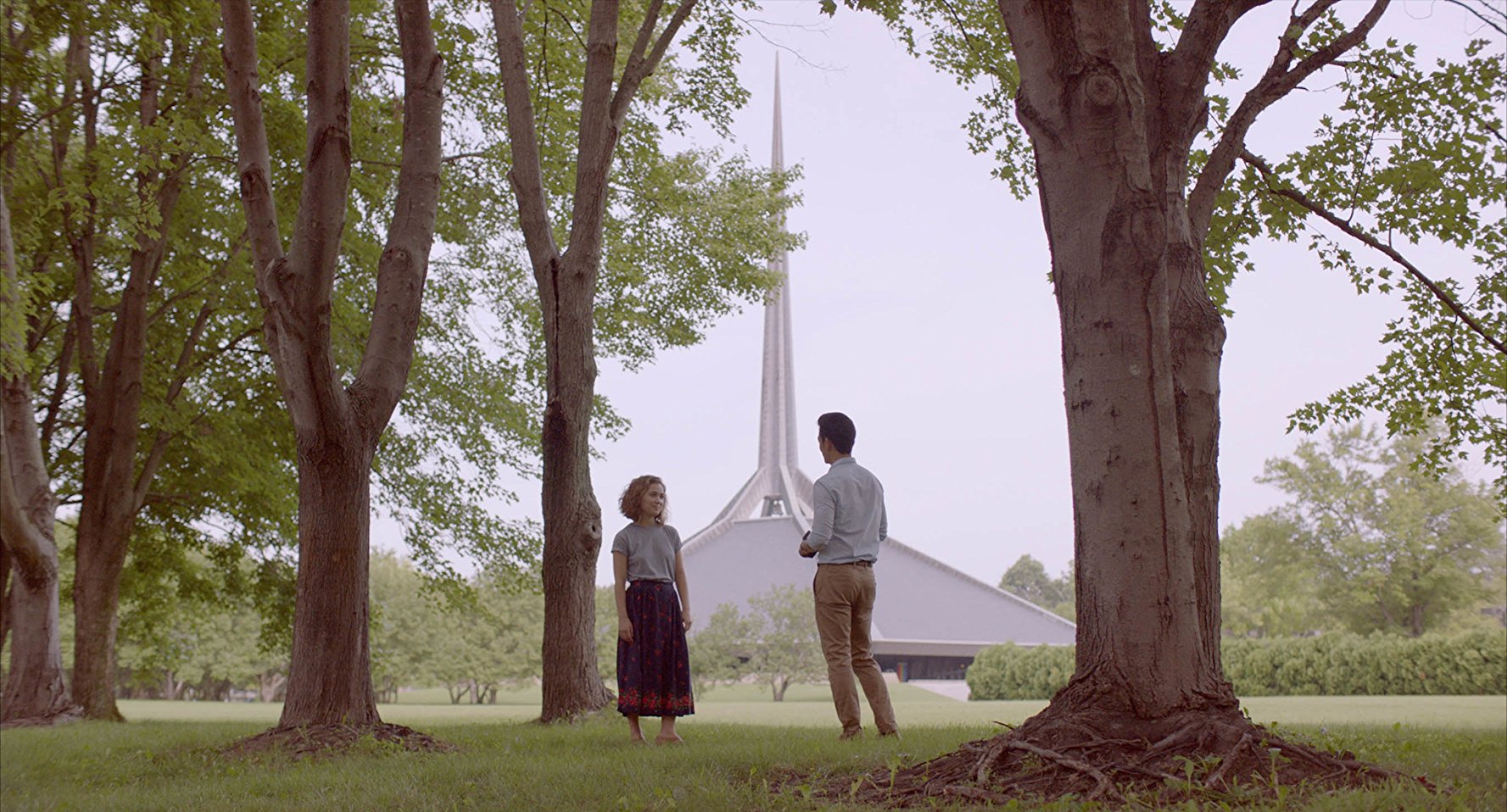 #STARRINGJOHNCHO is a vital and important social-media campaign highlighting the lack of Asian representation in Hollywood movies. In Columbus, John Cho proves he is a worthy flag bearer with a nuanced, dramatic performance as a man stranded in Columbus, Indiana after his estranged father has a stroke.
Columbus is the architecturally obsessed directorial debut of film theorist Kogonada. Cho stars as Jin, whose father's hospitalisation drags him to a small American town. There, he meets Casey (Haley Lu Richardson), a soul stuck in stasis, and the two connect as they explore a city known for its mid-century modernist architecture.
On paper, this premise is cliché Sundance fodder, but Kogonada's direction is far from twee. He takes cues from the retro architecture by making the composition clean and symmetrical. Characters are found in the centre of the frame as if they are surrounded by their problems and see no solutions. At first, Jin obscures himself behind objects or reaches for the edge of the frame as if he is hiding or escaping from his responsibilities.
Keenly aware of the architecture he has placed at the centre of his story, Kogonada progresses the plot through the sleek structures and comments on visibility and accessibility. Casey discovers vital information by spying through the large windows, and the characters can see the futures they want but have no way of getting past the glass.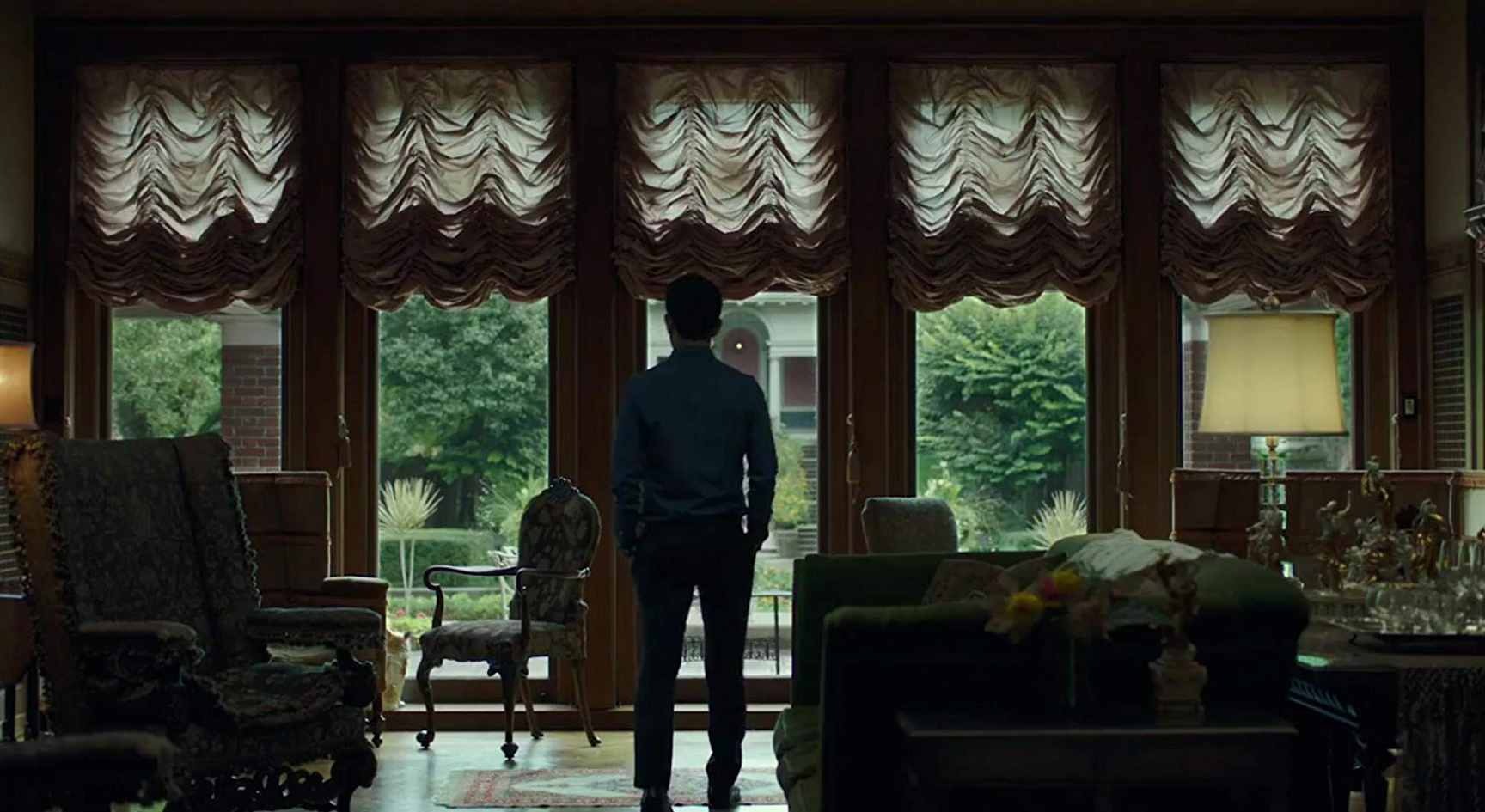 When Casey's old school friend returns from college, she chastises Columbus, Indiana as boring and talks about how Casey must escape. The director questions our relationships with the buildings around us and acknowledges that factors including class and race impact your ability to escape your hometown.
Columbus' precision hypnotises you and draws you into the character relationships. There may be no oh-my-god moments, but each decision the characters make is devastating. The film's aesthetic doesn't leave much space for a wildcard performance, and the actors march to Kogonada's fife. Richardson matches Cho with an intelligent performance that captures the frustrations of misspent youth, and Parker Posey delivers a touching supporting performance as Eleanor, Jin's father's amanuensis, who allows Jin to cling to her when he emotionally breaks.
There are moments where Columbus snaps you out of the movie, such as when Kogonada cuts all sound from a dialogue scene. While this does suggest the characters are emotionally guarded, it did feel as if the screener had broken. The relationship between Jin and Casey also swerves close to becoming a cliché romance between an older man and a young woman, but the film is self-aware enough to avoid this.
"I'm interested in what moves you, particularly about a building," says Jin when Casey talks about her favourite pieces of architecture. Columbus is a piece of perfect construction with a strong emotional foundation. It asks important questions about family and heritage. The tourist board at this small Indiana city couldn't have found a better advert.
★★★★★