16 Best Books of 2016: The Sellout, All The Birds In The Sky and More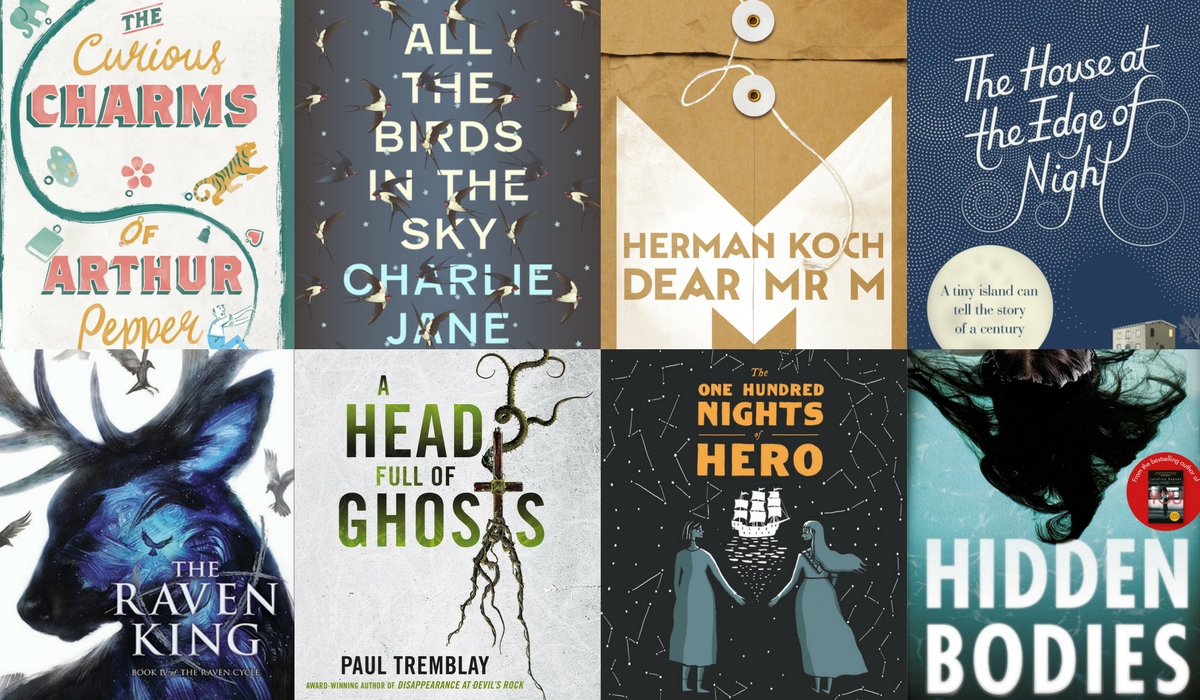 This year has welcomed numerous long-beloved and debut authors alike to our bookshelves. There have been much-awaited and critically loved releases, such as Zadie Smith's Swing Time, Jonathan Safran Foer's Here I Am, Emma Cline's The Girls, Sarah Perry's The Essex Serpent, and The City of Mirrors, the conclusion to Justin Cronin's post-apocalypse vampire trilogy, to name but a mere few.
Award-nominated and winning books, such as Han Kang's novel The Vegetarian, Max Porter's Grief is the Thing with Feathers, Garth Greenwell's What Belongs to You and Paul Beatty's The Sellout, have inspired readers across the UK and elsewhere.
Book adaptations ruled our television and cinema screens, from J. K. Rowling's Fantastic Beasts and Where to Find Them and Roald Dahl's The BFG to Ben Wheatley's film adaptation of J. G. Ballard's High Rise, and the gorgeously directed small screen miniseries of John le Carré's The Night Manager (also, as with High Rise, starring Tom Hiddleston). Let's not forget Bridget Jones's Baby, now.
2016 also opened many eyes to the issues of representation and diversity in the literary world, from attention turning to minority voices such as those of POC and LGBTQ authors or books by or about people with disabilities. In the year ahead there will be a lot to look forward to, but also a lot of uncertainty (particularly politically and economically), but let's hope 2017 will astound us with books to inspire, guide and enlighten readers everywhere.
All the Birds in the Sky by Charlie Jane Anders (Titan Books)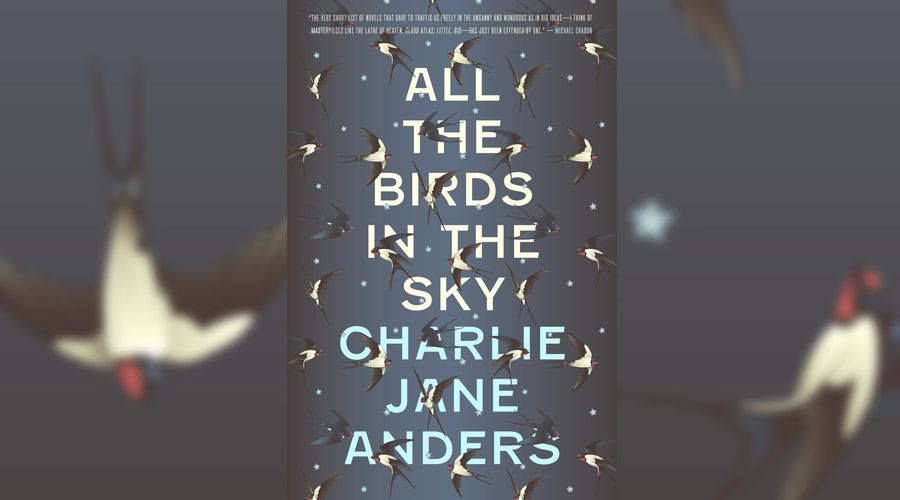 In All the Birds in the Sky, Charlie Jane Anders created a brilliant debut novel. A perfect blend of science fiction and fantasy, this story manages to pool so many elements and timely issues – from the disastrous impact of climate change to the ubiquity of technology (personal, corporate and more) – into a work that's an utter joy to read. At its heart, it's a story of a lost girl and boy who, despite many odds, find each other. Anders writing is of the utmost quality; whether the story depicts magic-wielding outcasts, sleuthing assassins or tech-savvy hipsters out to save a dying earth, this is an absolute stunner of a debut. – Amy Salter
The Diabolic by S.J. Kincaid (Simon & Schuster Children's UK)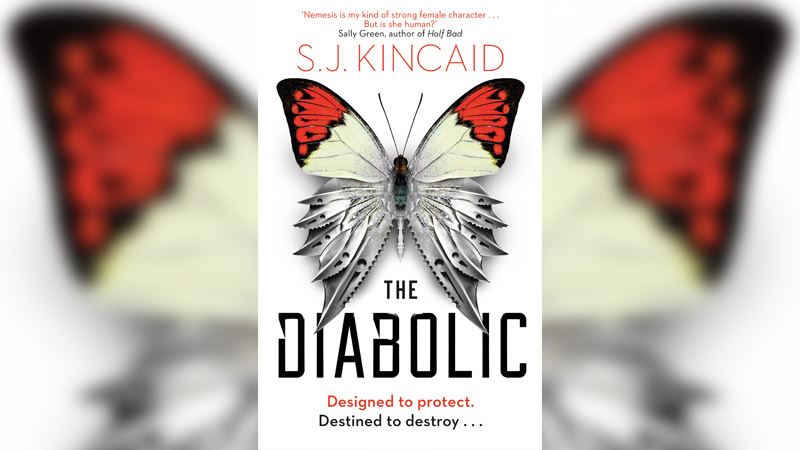 One of this year's best YA books, S. J. Kincaid's The Diabolic has everything a good science-fiction novel needs: intergalactic adventures, humanoid creations and themes of what it really means to be human. A space saga about life, death, love, devotion and betrayal, it's Star Wars meets The Hunger Games meets Channel 4's Humans, with a large dose of young adult romantic drama. Even with so many high-concept elements to juggle, The Diabolic is engrossing from start to end. – Natalie Xenos
The Wangs vs The World by Jade Chang (Fig Tree)
This is definitely one of the most entertaining novels I have read this year. A hilarious yet tender-hearted road-trip book which gives some refreshing insight into the immigrant experience. The story is centred around a dysfunctional Chinese immigrant family, headed by the business tycoon, Charles Wang. The novel begins right after the economic collapse of 2008 and we follow the Wangs as they grapple with the sudden and drastic changes in their lifestyles. Smartly written, this is one book you will never regret reading. – Rabeea Saleem
The Ballroom by Anna Hope (Doubleday)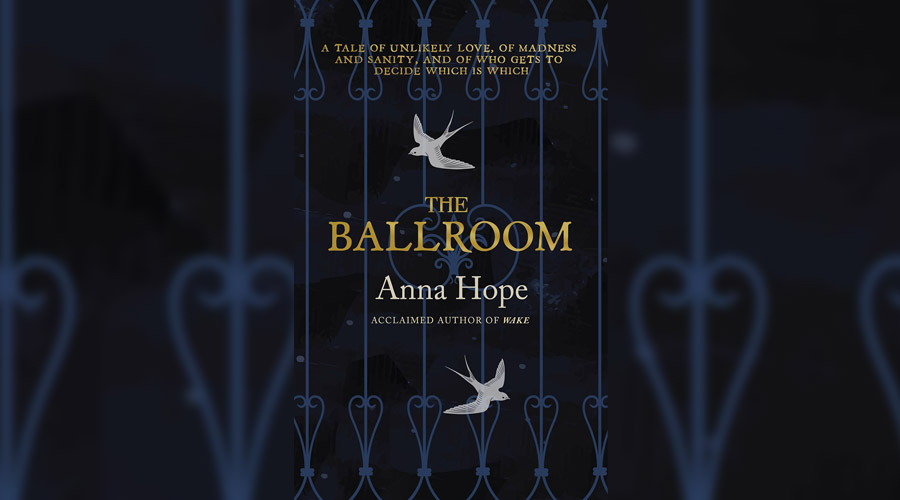 I had a lot of expectations going into Anna Hope's second novel and, thankfully, all of them were exceeded. A romantic, engaging novel, The Ballroom sets John and Ella's utterly unique love story within the haunting beauty of a mental asylum on the Yorkshire moors and Hope weaves every scrap of that mystery and wonder into each word she writes. It can be a gut wrenching read at times, especially as the novel continues and characters get desperate and more obsessed, but every page is an absolute joy to read, and it's a story that will stay with you for months after you put it down. – Megan Davies
Where Am I Now? by Mara Wilson (Penguin Books)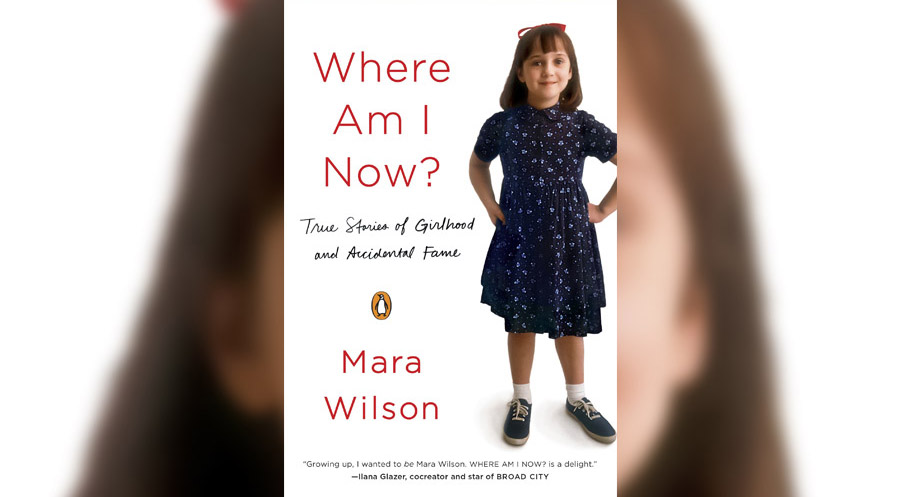 Every child of the 1990s loved Roald Dahl's Matilda. We wanted to be Dahl's heroine, who in real life was played by plucky child star Mara Wilson. Now aged 29, Mara Wilson has defied Hollywood stereotypes by refusing to go off the rails. Instead she's an acclaimed comedian and podcast star – and now best-selling author, thanks to her wonderful memoir Where Am I Now? In her witty and warm autobiographical essays, Wilson deftly discusses the pitfalls of her early fame, the premature death of her mother and the universal trials of growing up. Eminently relatable and beautifully written – forget Amy Schumer – this is the celebrity memoir of 2016. – Francesca Street 
A Head Full of Ghosts by Paul Tremblay (Titan Books)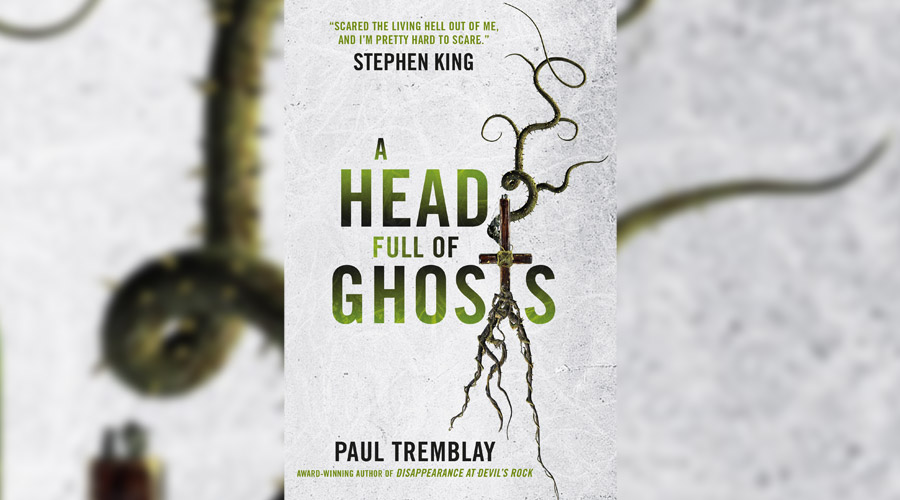 Paul Tremblay has the ability to write terror in a way few authors – Stephen King aside – can manage. Psychological horror A Head Full of Ghosts is frankly terrifying, keeping me awake at night with its blend of exorcist style scares and supernatural shocks. At times Tremblay's writing is subtle and suggestive, allowing readers to come up with their own eerie conclusions, at other points it's bold and descriptive, leaving nothing to the imagination. It's this ability to lull the reader into a false sense of security before pulling the rug from under them that makes A Head Full of Ghosts so eerie and unpredictable. No other 2016 horror comes close to matching Tremblay's superb novel. – Natalie Xenos
The Sellout by Paul Beatty (Oneworld Publications)
A satirical take at racism, this Man Booker Prize winner deserves to get all the accolades. The lacerating humour, the acute awareness of America's denial of inherent racial prejudices and insightful observations about the African American mentality makes for a delightful combination. The Sellout intelligently takes jibes at the 'post-racial' America and the black stereotypes which media reinforces. It's a compulsively readable novel that manages to convey timely messages about discrimination and prejudices, under the garb of humour. – Rabeea Saleem
The Raven King by Maggie Stiefvater (Scholastic)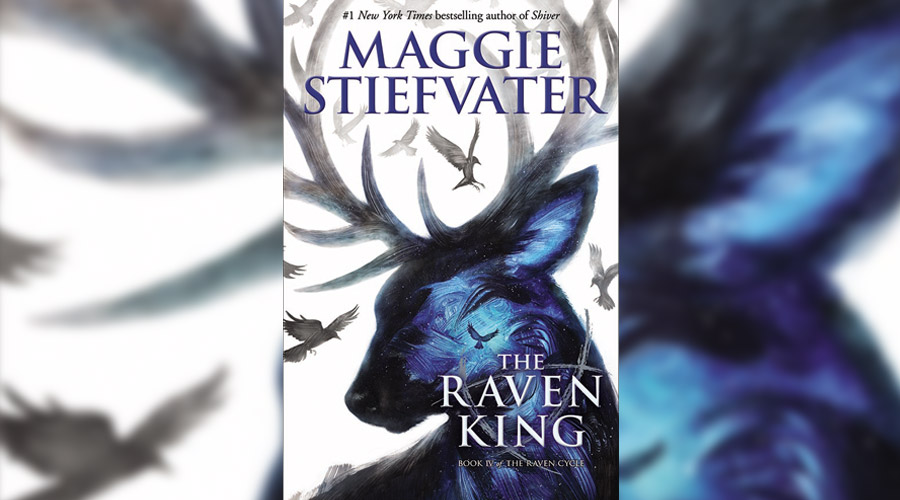 Maggie Stiefvater's conclusion to a four-part book series that captured the hearts of many readers finally hit the shelves this year. Does Gansey really die? Will everyone survive? Will the mysterious king ever reveal himself? All of these questions, and more, are finally answered. The series had taken us high and low, with adventure and love and magic and madness. The strength of The Raven King comes from the core characters: their relationships and love for each other making the novel one of the best conclusions to an intricate series. The anticipation will drive you mad, but the tension builds and builds throughout the novel, and the conclusion is one that will definitely leave readers impassioned. From the quiet enchantment of the settings, to the poetic magic of Stiefvater's writing, The Raven King doesn't disappoint. – Heather Offord
Hidden Bodies by Caroline Kepnes (Simon & Schuster UK)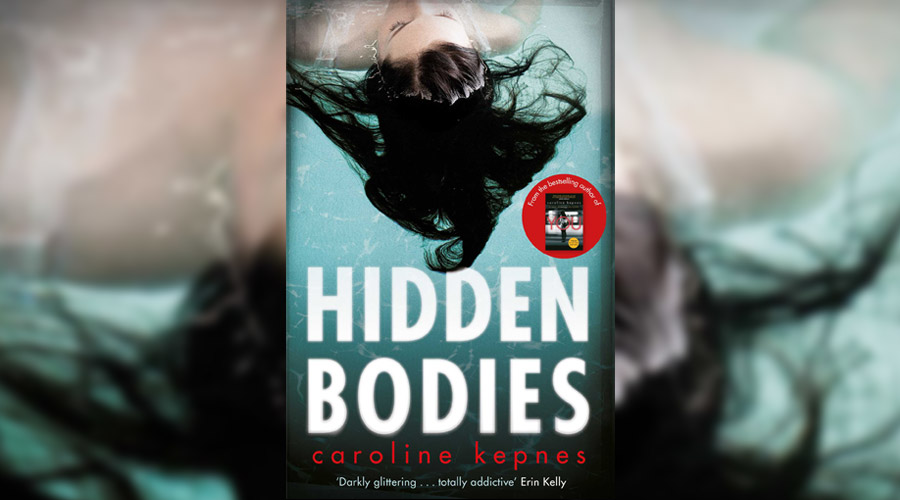 Joe Goldberg is by far one of the most darkly fascinating characters I've ever encountered in fiction, and while first novel You introduces him as an obsessive, twisted individual, this year's sequel Hidden Bodies managed to delve even further into his psychopathy for a creepy, gripping tale that swaps the cold, impassive streets of New York for the warm, fakery – according to Joe – of Los Angeles. Compared toYou, I will admit that Hidden Bodies falls a little short, lacking the intensely creepy second person narrative that made the first book such an intriguing premise, but when it comes to standout novels and protagonists, you can do worse than Hidden Bodies. This 2016 novel is a story like none other, and it will keep you hooked page after page. – Megan Davies
The Curious Charms of Arthur Pepper by Phaedra Patrick (MIRA)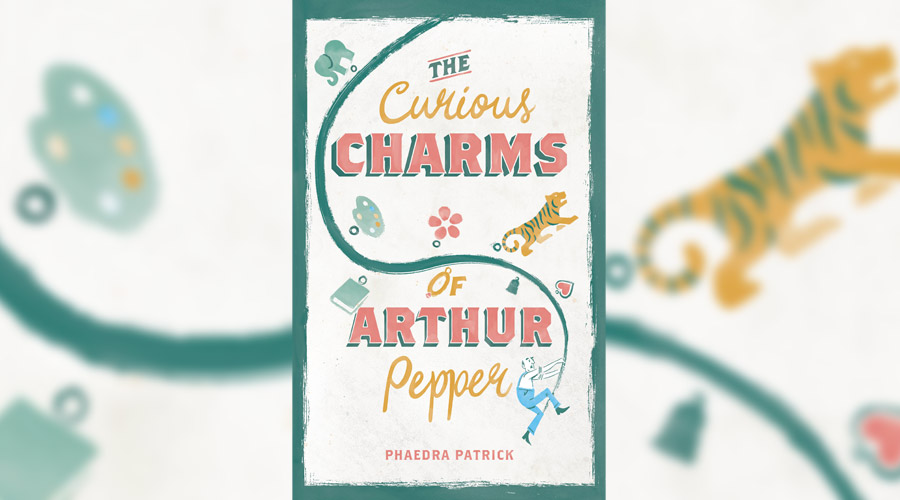 Novels don't always need to be all singing, all dancing. Some work because they take a slower, more genteel approach, as is the case with Phaedra Patrick's Curious Charms. Telling the story of a widowed pensioner who goes on an adventure to discover the stories behind his wife's charm bracelet, this is one of the most heart-warming books from 2016. It's a poignant and amusing tale of self-discovery and fulfilment, at once curious and charming. It makes me smile now just to think of the titular elderly gent, Arthur Pepper. – Natalie Xenos 
The Vegetarian by Han Kang (Portobello Books)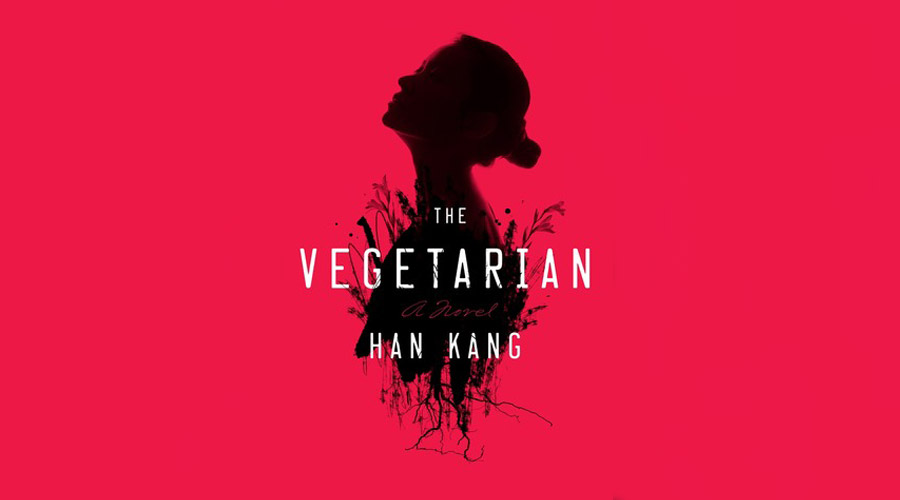 This book packs a punch and is definitely the best book I have read this year. An unforgettable, devastating story of a woman, Yeong-hye, and her decision to renounce eating meat which has irrevocable consequences. Told by way of three characters, this story is poignant and touching with something to say about feminism, freedom of choice and ghosts of our childhoods. The Vegetarian is one of the most brilliant novels I have read in recent years. – Rabeea Saleem
The House at the Edge of Night by Catherine Banner (Hutchinson)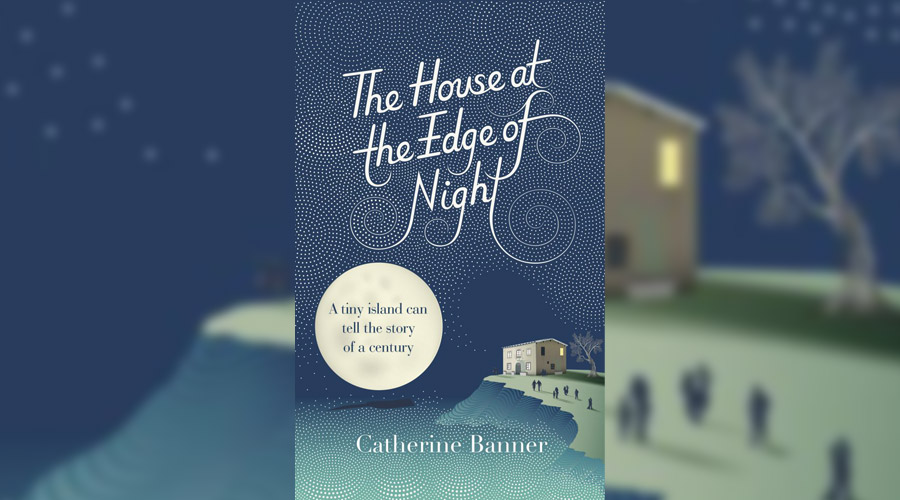 The book that really captured my imagination this year was Catherine Banner's The House at the Edge of Night. With an enchanting Italian island setting, the novel spans over a century, transporting the reader through the generations of the Esposito family, mixing all the ingredients of a really engrossing story: family feuds, turmoil, love affairs, superstitions and ancient legends. Banner's debut is a beautifully descriptive, intriguing and immersive read that's perfect for a little escapism. – Nell Young
The One Hundred Nights of Hero by Isabel Greenberg (Jonathan Cape)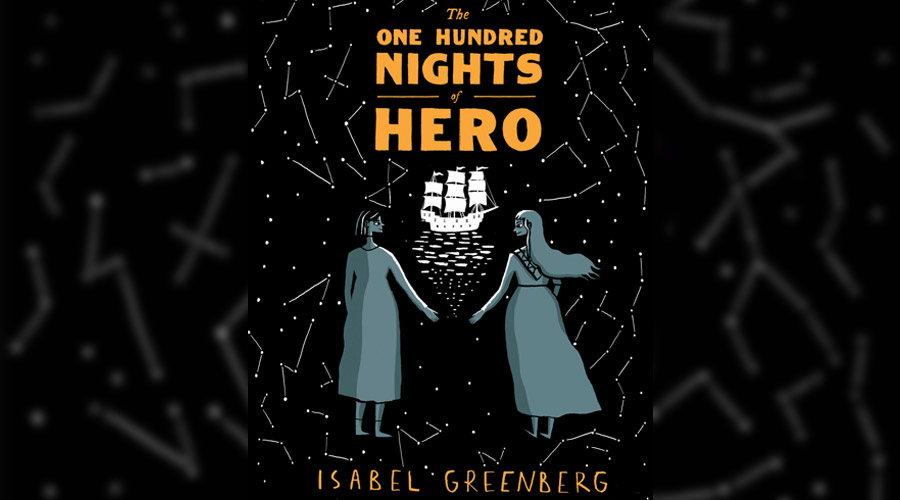 Isabel Greenberg wowed us with her debut work The Encyclopedia of Early Earth back in 2013, and this year returned with another stunning graphic novel, The One Hundred Nights of Hero, a collection of imaginative (and, of course, beautifully illustrated) folk tales – inspired by the classic Thousand and One Nights – all wrapped up in one epic narrative of intrigue, deception, romance and courage, that hits you with its humour and wrenches your heart. A love letter to storytellers and their art, and to female power, friendship and love, this is a must-read. One of the best works of fiction of the year, by an incredibly talented writer. – Amy Salter 
The Fate of the Tearling by Erika Johansen (Bantam Press)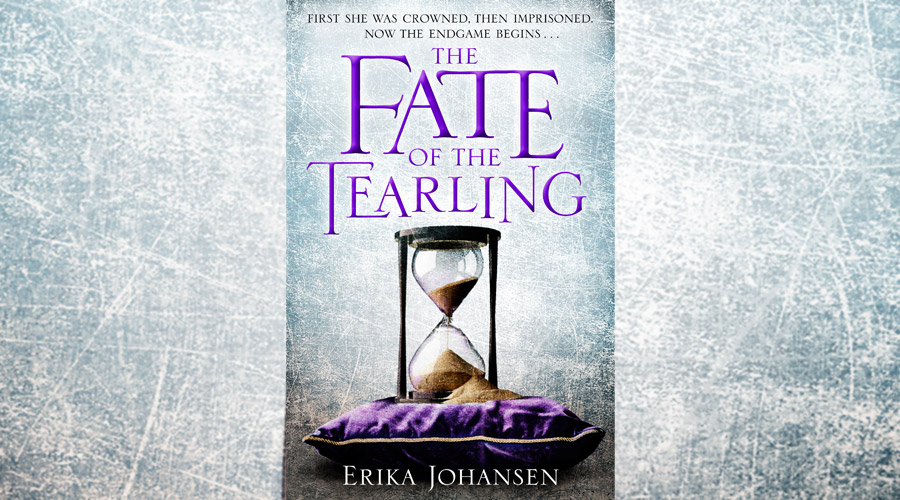 A late edition to 2016 – only just making it on the list with its 1st December publication – The Fate of the Tearling brings Erika Johansen's epic trilogy to a close. Despite an ending that doesn't do the overall book series justice, Fate is a rollercoaster of a book, expertly blending Game of Thrones style fantasy with sci-fi and subtle horror for a thrilling finale. The novel tackles some weighty issues but it's the loveable characters that make it such a rewarding read; these are characters that could fill three more novels and still never get boring! – Natalie Xenos
Girls on Fire by Robin Wasserman (Little, Brown)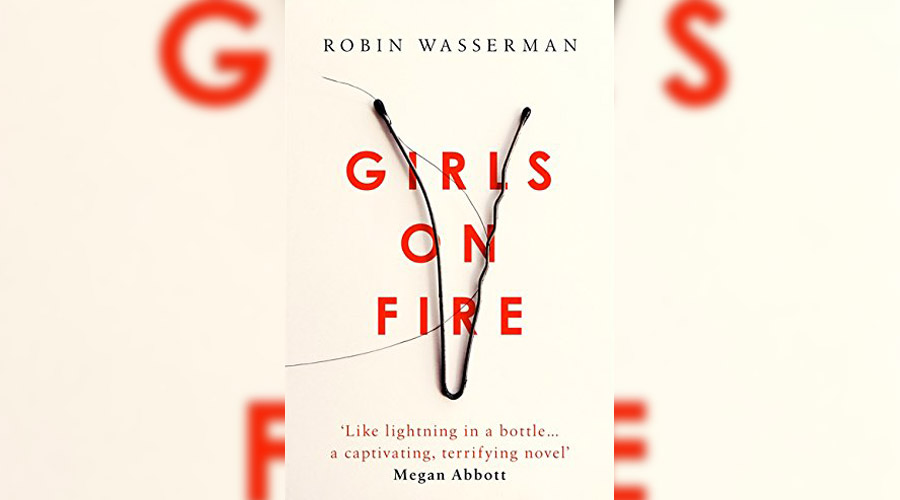 Girls on Fire was released among a smattering of other 'Girl' novels that came this year – The Girls by Emma Cline for one, or Luckiest Girl Alive by Jessica Knoll for another – but if you managed to single this one out among the masses, you were treated to a heavy dose of '90s nostalgia and an intense and violent story of a truly obsessive teenage female friendship. Wasserman's words are raw and powerful and she paints the picture of rural Pennsylvania life in such claustrophobic detail that Dex and Lacey's growing extremism makes a strange sort of sense. It's both heart wrenching and disturbing in equal measures, but above all else it's enthralling, and tells a story you need to finish whether you like what happens or not. – Megan Davies
Dear Mr M by Herman Koch (Picador)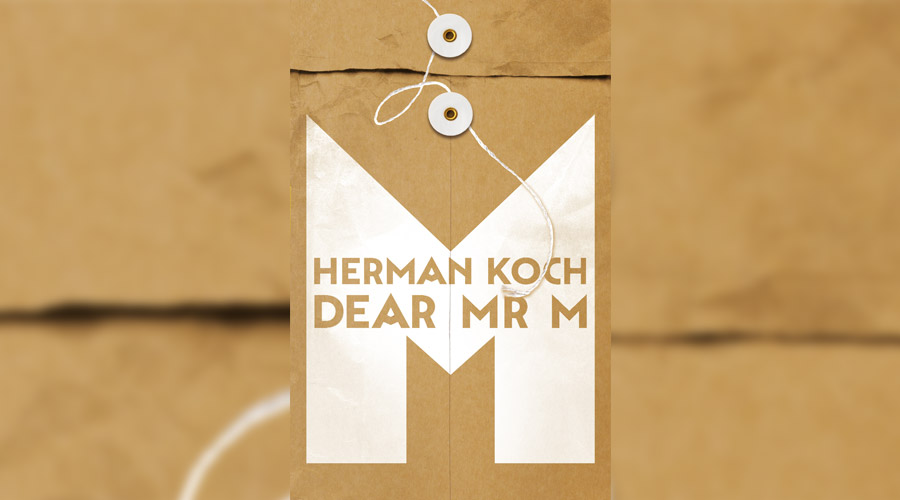 I have been a huge fan of Herman Koch ever since I read The Dinner many years ago. His writing is incisive, sarcastic and pitch-perfect; I can really go on and on about him so I'll keep it short and just tell you to read his latest book. It's an interesting story about a writer and his stalker whom we later find out has a convoluted relationship with the writer based on one of his books. Herman Koch unflinchingly describes the authentic experience of being a writer – the giant ego, the insecurities, the self-involvement. Dear Mr M is a pleasure to read and is an exquisitely written book. – Rabeea Saleem