Best Movies of 2016: Eye In The Sky, Arrival, Moana and more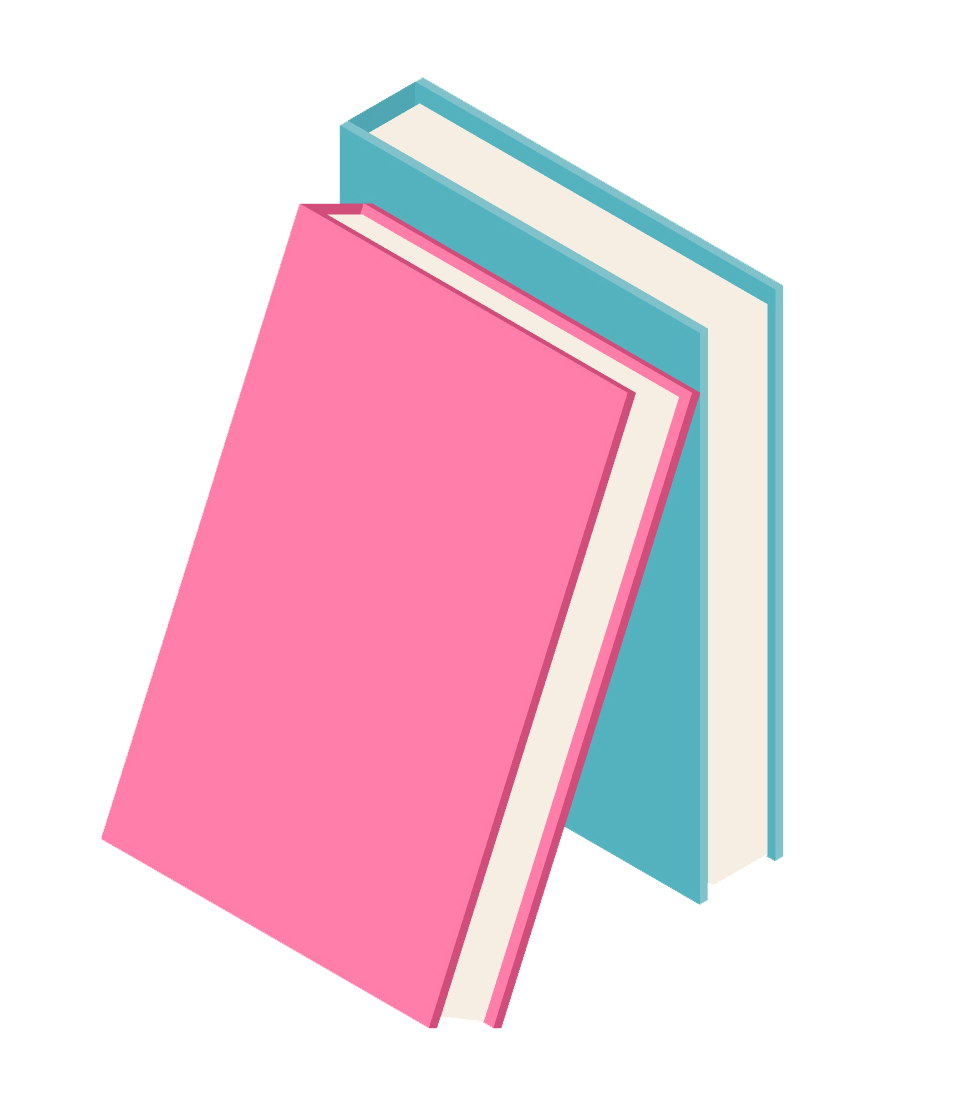 by
Amy Salter
,
Henry Bevan
,
James McAllister
,
Lerah Mae Barcenilla
,
Liam Mcmillen
,
Megan Davies
,
Megan Wallace
,
Natalie Xenos
,
Nick Savvides
,
Rabeea Saleem
,
Sara Ashton
,
Simon Columb
December 21, 2016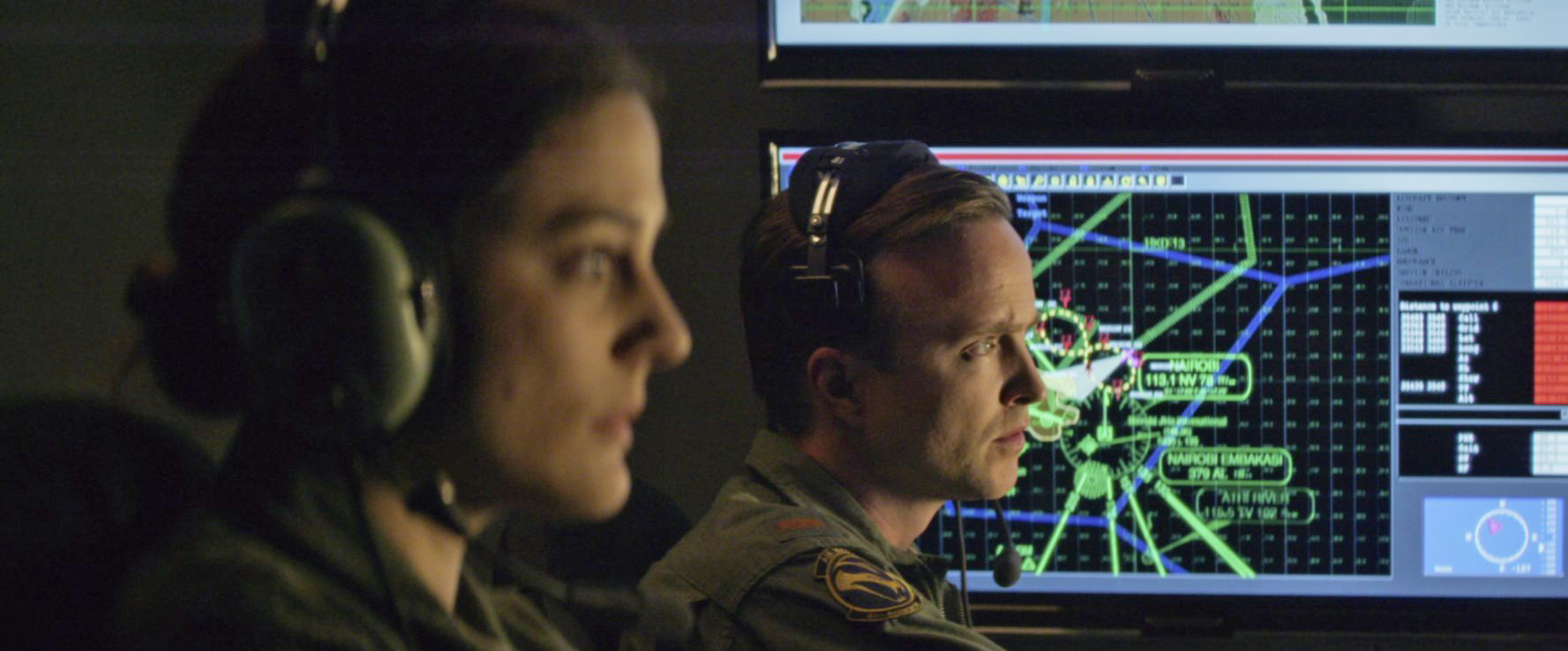 When Roger Ebert was awarded his star on the Hollywood Walk of Fame, he said that the "purpose of civilization and growth is to be able to reach out and empathise with other people". "For me," he continued, "the movies are like a machine that generates empathy". With society seemingly in such disrepair, taking the time to celebrate our favourite films from the last 12 months may seem somewhat frivolous, but in reality it's a valuable and therapeutic exercise. From Disney's Moana to Denis Villeneuve's Arrival, every film on this list enhances our understanding of a world that, to many, has never seemed so complicated. And though the challenges we now find ourselves faced with may not be easily solved, it is through films such as these that we are able to accept, and begin to heal.
Eye In The Sky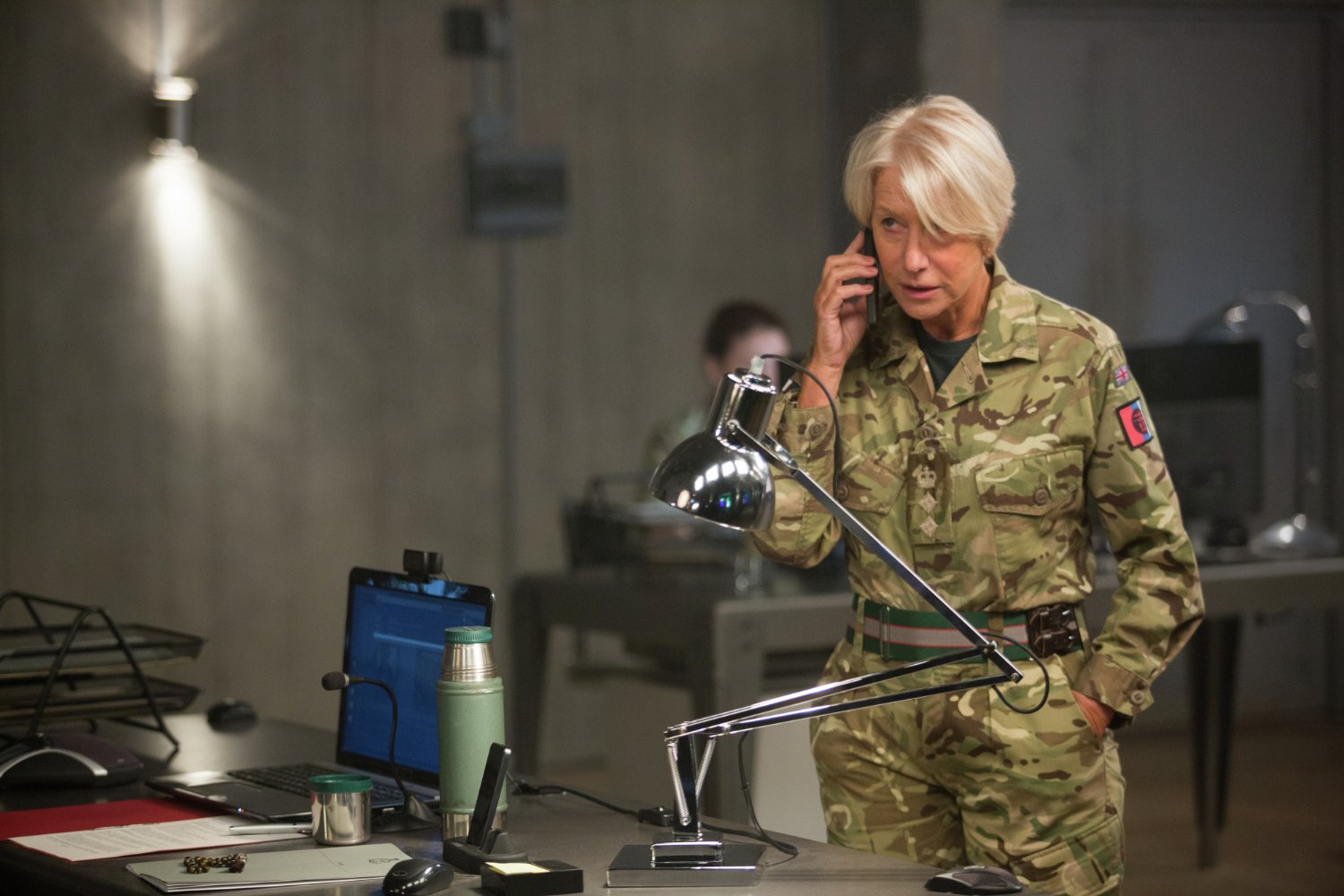 While Andrew Niccol's quietly commanding Good Kill comprehensively deconstructed the existential crisis faced in the Western world by the soldiers of today, director Gavin Hood's exquisitely executed modern-warfare drama Eye In The Sky probes, with a refined intelligence, the morally murky realities born of the technological advancements developed to help us retain control of on-going international conflicts. As our perspective shifts from a British military bunker – where Helen Mirren's Col. Powell is using an unmanned drone, controlled from a US Air Force base in Nevada, to track and eliminate high-level Al-Shabaab terrorists in Kenya – to a classified COBRA meeting between ministers and a Lieutenant General (Alan Rickman, fantastic as ever in his final onscreen role) in Downing street, we watch as an international incident unfolds after a small girl selling bread enters the "kill zone".
With a quiet ferocity, Hood forces his audience to confront the ugly consequences that result from the decisions made by those charged with keeping us safe. But rather than push you to pass judgment, Guy Hibbert's script instead encourages you to internally debate differing attitudes towards contemporary forms of combat, and asks not what you believe is right, but what you think is reasonable. – James McAllister
Midnight Special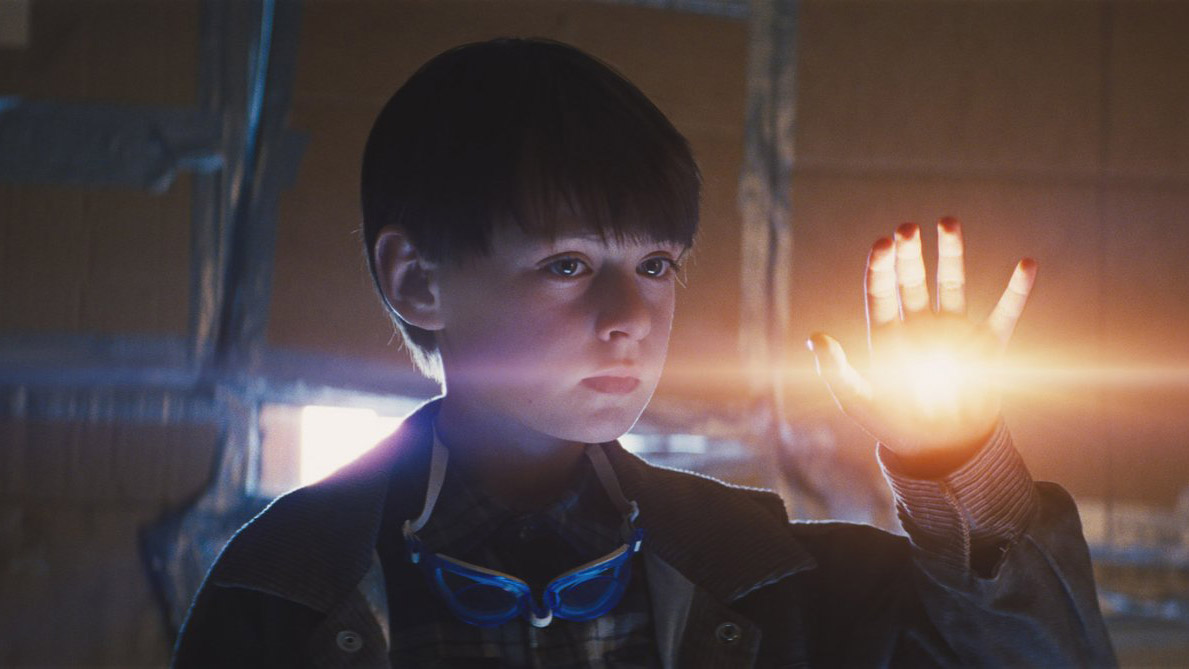 Midnight Special should be the blueprint for future throwback movies. Jeff Nichols keeps his voice as he homages Spielberg, Carpenter and Stephen King. Unlike TV series Stranger Things, the film isn't restricted by its influences. It's unexpected, economic and funny. The dialogue is sparse and the story is told through visuals. Stylish flourishes only come when the story demands it. A car chase puts character first. Michael Shannon gives another great performance, whilst Joel Edgerton, Adam Driver and Kristen Dunst match him. But, really, this is a directorial masterclass. With Midnight Special and Loving, 2016 has been a great year for Nichols. – Henry Bevan
I, Daniel Blake
Ken Loach made an impact earlier in the year when I, Daniel Blake won the Palme D'Or at Cannes Film Festival in May. As the year stumbled along, via the polarising Brexit in June and a heartless government fumbling around in the aftermath, I, Daniel Blake returned to the headlines as it hit cinema screens in October. A stark reminder of those left behind and the contempt and unnecessary challenges forced upon those without a job, I, Daniel Blake may be jabbing you with a pointed finger but it should nevertheless be listened to. Daniel Blake doesn't have a drug-addiction, or severe depression. If the system fails to support him then what hope does anyone else have. – Simon Columb
Arrival
With the likes of Sicario. Prisoners, Enemy and Incendies under his belt, Denis Villeneuve has proven himself as one of the most exciting directors working today, but with Arrival he elevates himself to a whole other level. Beautifully adapted by screenwriter Eric Heisserer from Ted Chiang's short story, 'Story of Your Life', Arrival is one of the smartest science fiction films in years. Harking back to the likes of Close Encounters of the Third Kind and Contact, Arrival is a first contact film that is more concerned with building bridges than the worldwide destruction that has become so wearisome in the genre. Arrival is hard science fiction at its best, never skimping on the smarts or the emotional heft, partly thanks to a note perfect performance by Amy Adams. It also features a final twist that will stay with you long after the credits roll. – Nick Savvides 
The Jungle Book
Movie fans over the world let out a collective groan when Disney announced that they were remaking the 1967 animated feature film based on Rudyard Kipling's classic tale. Yet instead of being the disastrous – and pointless – dud everyone thought it would be, Jon Favreau's The Jungle Book was just as good as the original. Impressive CGI/mo-cap visuals, a moving story and a terrific performance from Neel Sethi as man-cub Mowgli make this musical reimagining an awe-inspiring blockbuster. The fun score conjures a spectrum of emotions and the ensemble voice cast is exceptional – in short, The Jungle Book is one of this year's most spectacular cinematic offerings. – Natalie Xenos
The Nice Guys
In the last couple of years, there's been a serious dearth of entertaining buddy films. So I was wary of watching The Nice Guys since I'm so done with clichéd plotlines and forced jokes. However, Shane Black's neo-noir action-comedy exceeded my expectations. It's a hilarious, smart and slick movie that's perfect for any time of year. Ryan Gosling is surprisingly good with his comic timing and shares a great chemistry with Russell Crowe. This is a welcome addition to the comedy genre, which has lately been saturated with movies having half-baked, clichéd jokes and over-familiar plotlines. – Rabeea Saleem
Mustang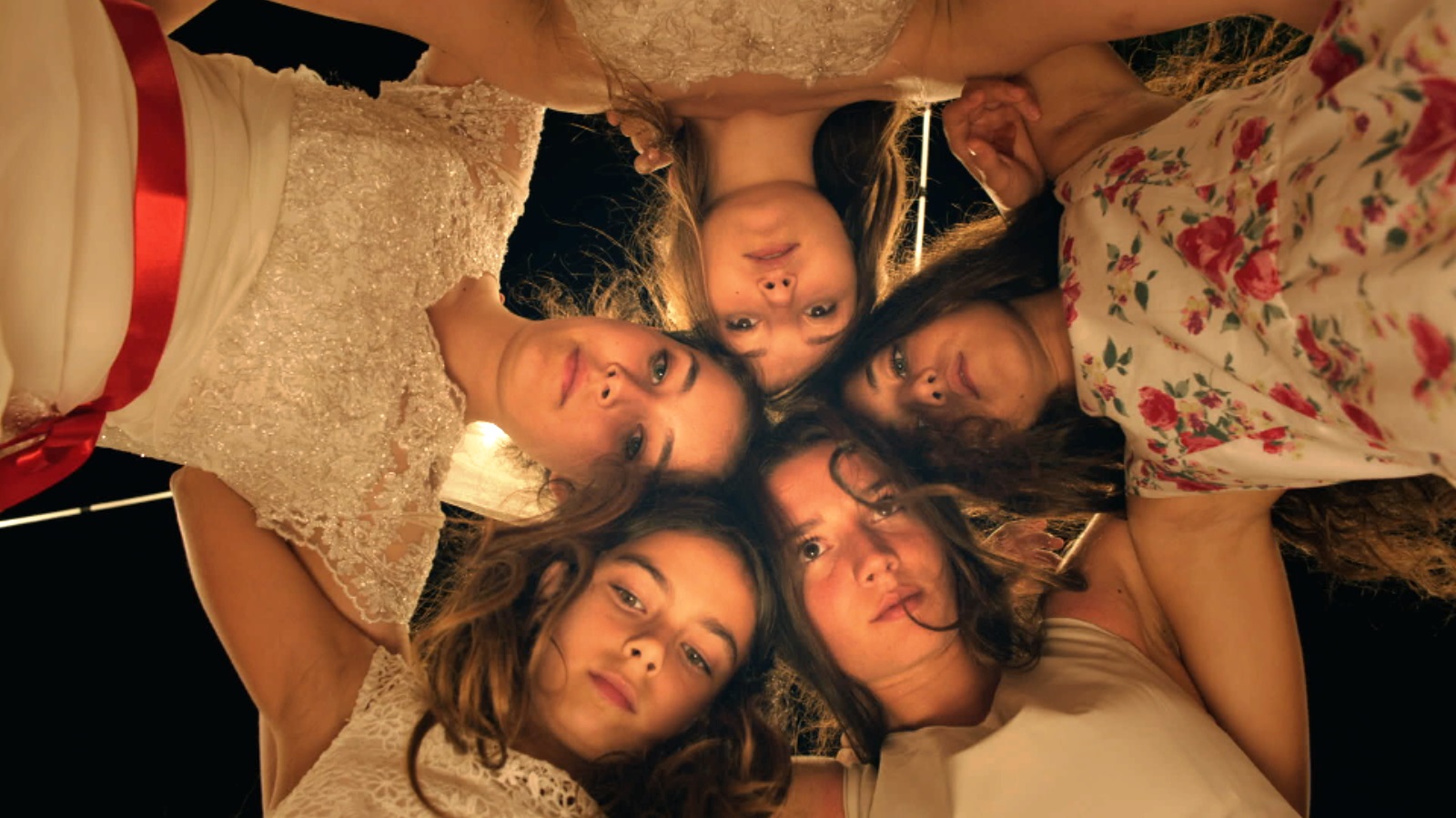 Turkey may be recognised as one of the first countries to grant women universal suffrage, but as Deniz Gamze Ergüven's compelling, contemporary-set coming-of-age drama shows, many still struggle to have their basic human rights upheld. The plot focuses on a young group of orphaned Turkish sisters, who seek to rebel against their repressive existence after being incarcerated within their grandmother's home one summer, and forced to prepare for and accept the arranged marriages subsequently organised by their uncle. Mustang may primarily be a story of sisterhood, but it stands for something more. Ergüven's accomplished direction retains a close intimacy with each of the girls, as they fight against a male-dominated society that's innately threatened by female sexuality, and oppressively insists their growing sensuality should be suppressed. Framed by the beguiling beauty of the Turkish countryside, this is a flawlessly made feminist fairy-tale, told with a haunting and heart-breaking honesty. – James McAllister
Hell or High Water
With its story of two brothers attempting to pull off a series of daring bank robberies in economically deprived West Texas with a gruff Texas Ranger hunting them down before he retires, Hell or High Water doesn't exactly scream originality. But dig a little deeper and you'll discover a brilliantly executed and enthralling old school crime thriller. Ben Foster and Chris Pine are the desperate brothers striving to save their family farm, whilst Jeff Bridges is the suitably brusque and wily Ranger out to catch his prey. Scripted by Taylor Sheridan (Sicario) and directed with brutal efficiency by David Mackenzie, and featuring beautifully sweeping cinematography of the West Texas landscape, Hell or High Water easily ranks as one of the most affecting crime stories of the last half-decade. – Nick Savvides
Green Room
Jeremy Saulnier's taut debut Blue Ruin was a refreshing, stripped-back take on the thriller harking back to the days of the 70's b-movie. His follow up, Green Room, takes that formula, adds bigger names and a grander scale and runs with it. Taking place in a remote punk club in the Pacific Northwest, it sets a small punk band up against a gang of neo-nazis after witnessing a murder. It is testament to Saulnier's script that Green Room is always tense, beguiling and gratifying despite the fact it is largely set in one dingy room. And with an excellent and somewhat unpredictable role from Patrick Stewart as head of the gang of Nazis, it is a rollercoaster ride of a thriller. Saulnier has fun with his wild concept, but also knows when to rein it in. Green Room is dark, at times gruesome and always captivating. – Liam Mcmillen
Finding Dory
Considering it's been thirteen years since the release of Finding Nemo, I was thrilled to get caught up in this wonderful, flamboyant underwater adventureland once more. Ellen DeGeneres reprises her role as Dory in this beautifully animated story of how she goes on the most important adventure of her life. With laughter and many comical moments, it is definitely one of this year's best feel good films. Finding Dory holds underlying meaning but still manages to be a film for all ages, and that's part of the Disney Pixar magic. – Sara Ashton
Fantastic Beasts and Where to Find Them
Fantastic Beasts and Where to Find Them may not be one of the best films of 2016. There are multiple reasons to have beef. But, it is one of the best blockbusters of 2016 and that is why it deserves a place on this list. It is one of the best for everything it doesn't do. It doesn't have the hero kiss the girl (yet). It doesn't have the hero be respected. It doesn't have a hero who is 220lb and born great. Newt (Eddie Redmayne) stumbles across heroism because it's the decent thing to do, not because it's his destiny. The protagonists are outsiders, overlooked by society because they're odd or a muggle. As Telegraph critic Robbie Collin said, it's "a political manifesto" disguised as a blockbuster. There are so many messages crammed into the film that it stays with you after you watch it. – Henry Bevan 
Your Name
Your Name has everything you could ask for in an animated film. Illustrated in Makoto Shinkai's characteristically vivid strokes that present Japanese city and countryside life in all its photo-realistic glory, it has an ethereal soundtrack by RADWIMPS and a plot that will leave you in a daze. – Lerah Barcenilla
The Handmaiden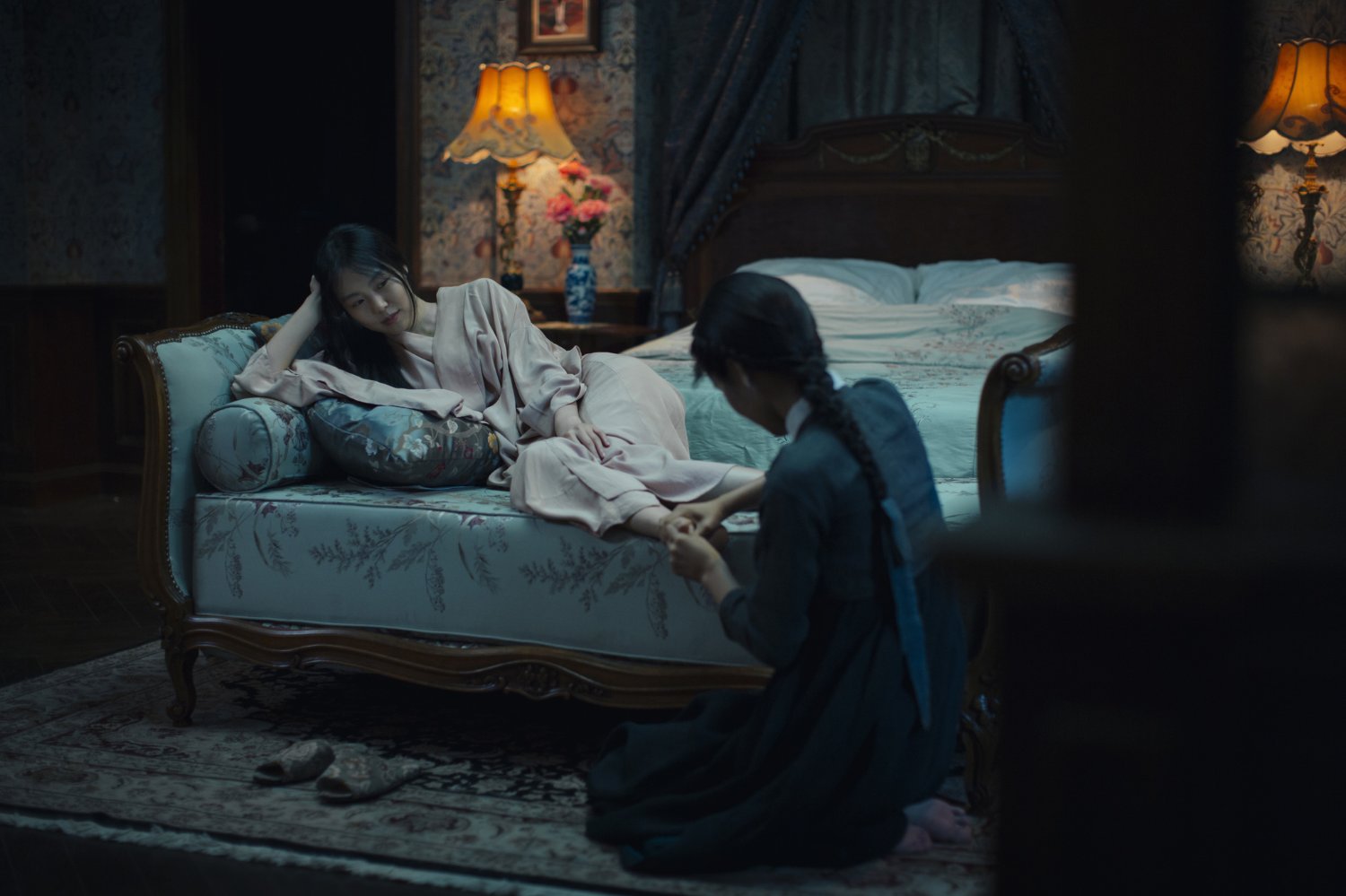 Park Chan-wook's delightful, fun and vibrant erotic fantasy film is laced with dark tendrils of patriarchal oppression, abuse and tragedy, but the sensuality and love between the two female protagonists at the heart of this remarkably liberating tale (as well as Chan-wook's luxuriously cinematic style) makes this one of the best films of 2016. – Amy Salter 
The Witch
Highly divisive upon its release, mainly thanks to its desire to strive away from convention, Robert Eggers' sterling psychological horror about a New England family in the 1600s is a masterclass case study of a family torn apart by suspicion, paranoia, black magic and possession. Fans of more mainstream horror fare would be disappointed in the lack of jump scares and gore, but for everyone else, this is a film that claws its way under your skin and stays there long after you've left the cinema. Equally beautiful and chilling to witness, and featuring a star making turn from up and comer Anya Taylor-Joy, this is one that deserves to be seen and will no doubt be hailed as one of the great modern horror classics as time goes by. – Nick Savvides
Deadpool
I love superhero movies as much as the next person, but there's such a thing as too much noise. Movies that have way too many action sequences seem like an advert for VFX studios rather than a film with a cohesive plot and smart writing. Deadpool is unique in that, despite it being a regular superhero movie, it has a very indie sensibility. Deadpool (Wade Wilson) is a wisecracking, witty special forces operative. His character hilariously breaks the fourth wall repeatedly throughout the movie, taking jibes at other superheroes (read: Wolverine), the movie's plot and even at Ryan Reynolds himself. Reynolds is a perfect fit for this role and so is the rest of the cast, specifically the smoking Morena Baccarin. Deadpool is one of the most witty and entertaining superhero movies ever. – Rabeea Saleem
Sing Street
John Carney's Sing Street is part '80s-inspired musical, part family drama and part teenage love story, and altogether adds up to something truly joyful and heartwarming – with a great soundtrack to boot. Telling the story of 14-year-old Conor, who's newly-enrolled in a public school with harsh teachers and rough students and trying to figure out who he is, it draws on Carney's old tricks of using music to bring people together. With original tracks woven into the film courtesy of Gary Clark, and a cast of very talented young actors who pull off every single scene with effortless humour and charm, Sing Street is a delightful, enjoyable affair from start to finish. – Megan Davies
One More Time With Feeling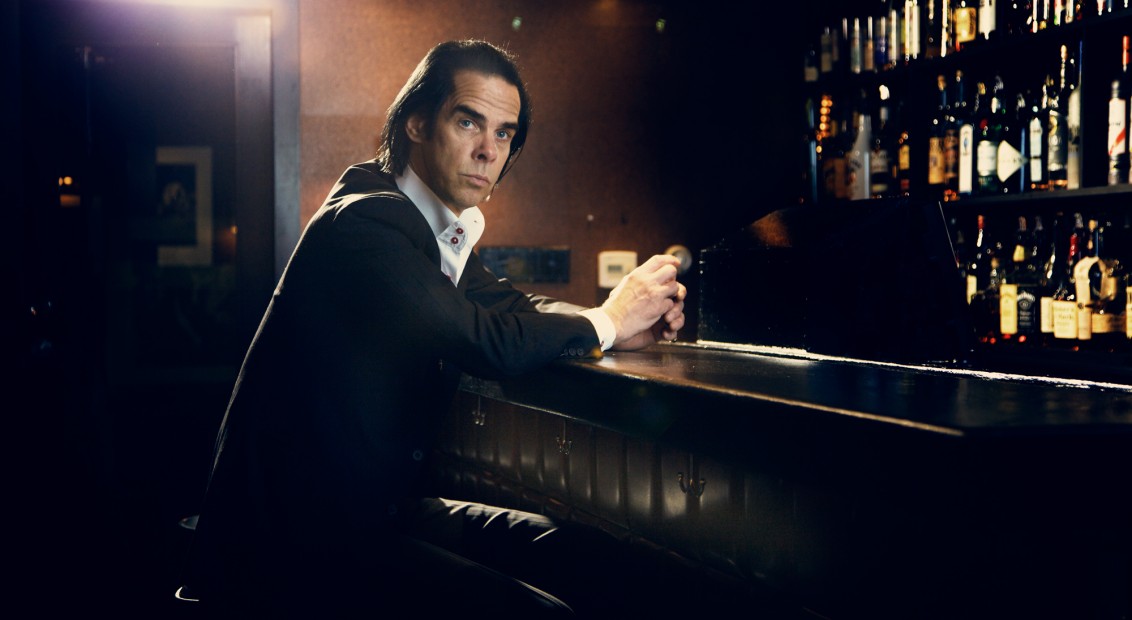 The last Nick Cave documentary was Ian Forsyth and Jane Pollard's wonderful 20,000 Days on Earth. As brilliant as that film was, it never actually taught us about the gothic rock icon. Andrew Dominik's One More Time with Feeling, however, peels back the icon and tells us about the man as he's dealing with the death of his son and writing his sixteenth studio album, Skeleton Tree. Cave is shown as a funny and truly mysterious man, but also a man with severe emotional trauma. Andrew Dominik shoots Nick Cave with such honesty and passion, but still tells the important story without seeming evasive. One More Time with Feeling is a beautiful, harrowing film that packs an emotional punch and is an absolute must-see for any Nick Cave fan. – Liam Mcmillen
Moana
If Frozen showed us that Disney could be subversive, then Moana proves that the House of Mouse can also be self-effacingly progressive. This phenomenally entertaining Polynesian "Princess" picture is easily the studio's finest film of recent years, perhaps even their best since The Lion King; a moving, magical adventure that's accompanied by a playlist of catchy tunes and magnificent music. It's Moana herself who steals our hearts though – a courageous, committed heroine who effortlessly breaks the bonds so often placed on such female characters. That the film has been a big hit in the United States is particularly telling. In the face of Trump's proto-fascist, anti-feminist regime, Moana's shining success is proof that there is still plenty of room for progress to be made. – James McAllister
Train to Busan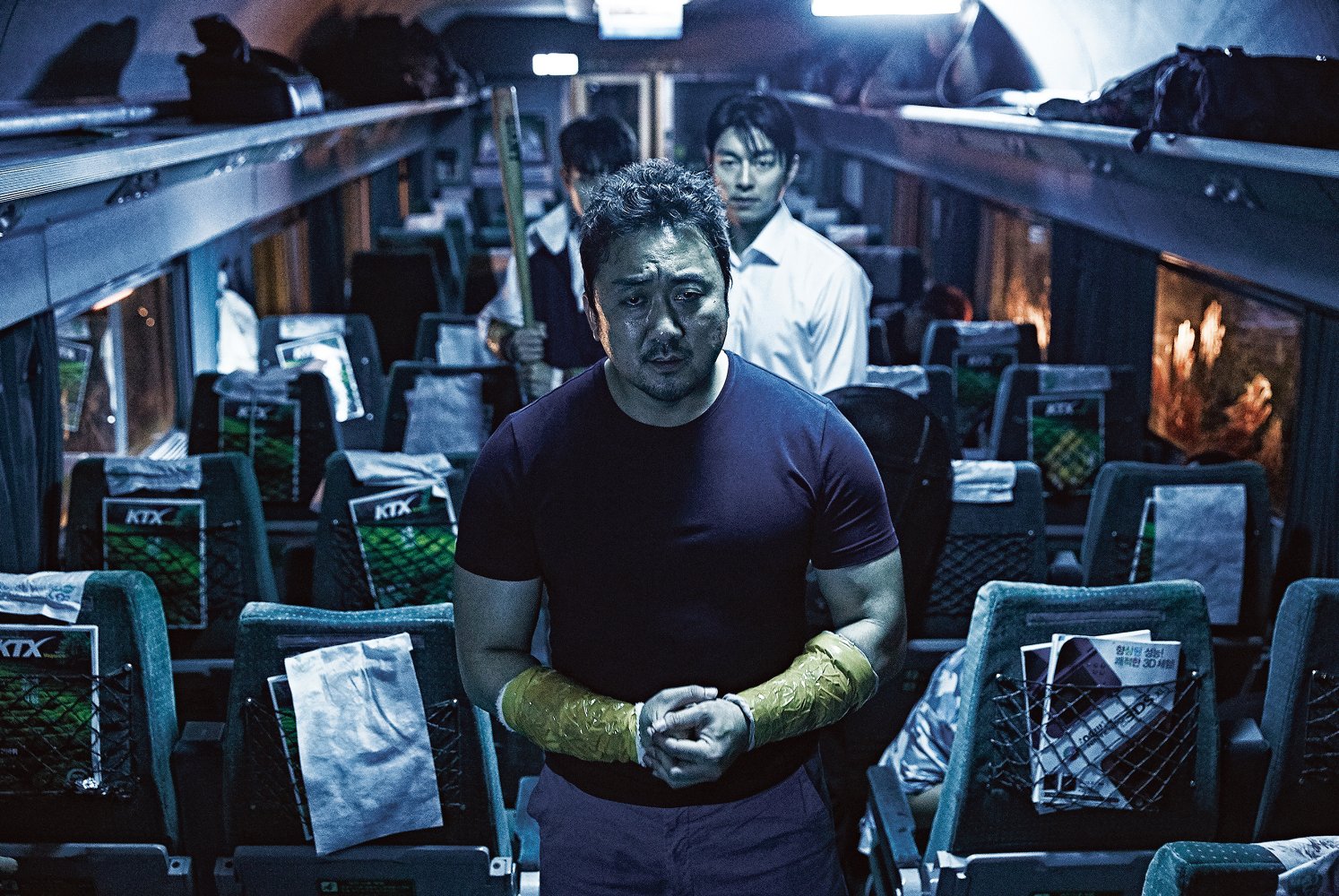 There is horror in the visceral and frankly horrific zombies in Train to Busan as they rampage through, not an open street where you can escape to abandoned buildings or cut through alleyways, but through train carriages where only the glass sliding doors separate you from a raging mass of zombiefied fiends. Train to Busan is complex in that it's a study of human nature in the face of danger and survival, under the veil of what you would expect to be a typical zombie film. But it's so much more – it will leave you scared, it will leave you sad, it will leave you fearing train rides soon after. It's a must watch. – Lerah Barcenilla
Nocturnal Animals
Tom Ford's film embraces many genres, from classic noir to revenge thriller and contemporary western. This film is a sumptuous feast for the eyes, all thanks to Ford, whose stylised direction makes even the most brutal and sordid aspects of this story ooze with vibrancy and delectability. Aaron Taylor-Johnson is compellingly creepy, while Amy Adams is quietly mesmerizing. – Amy Salter
Victoria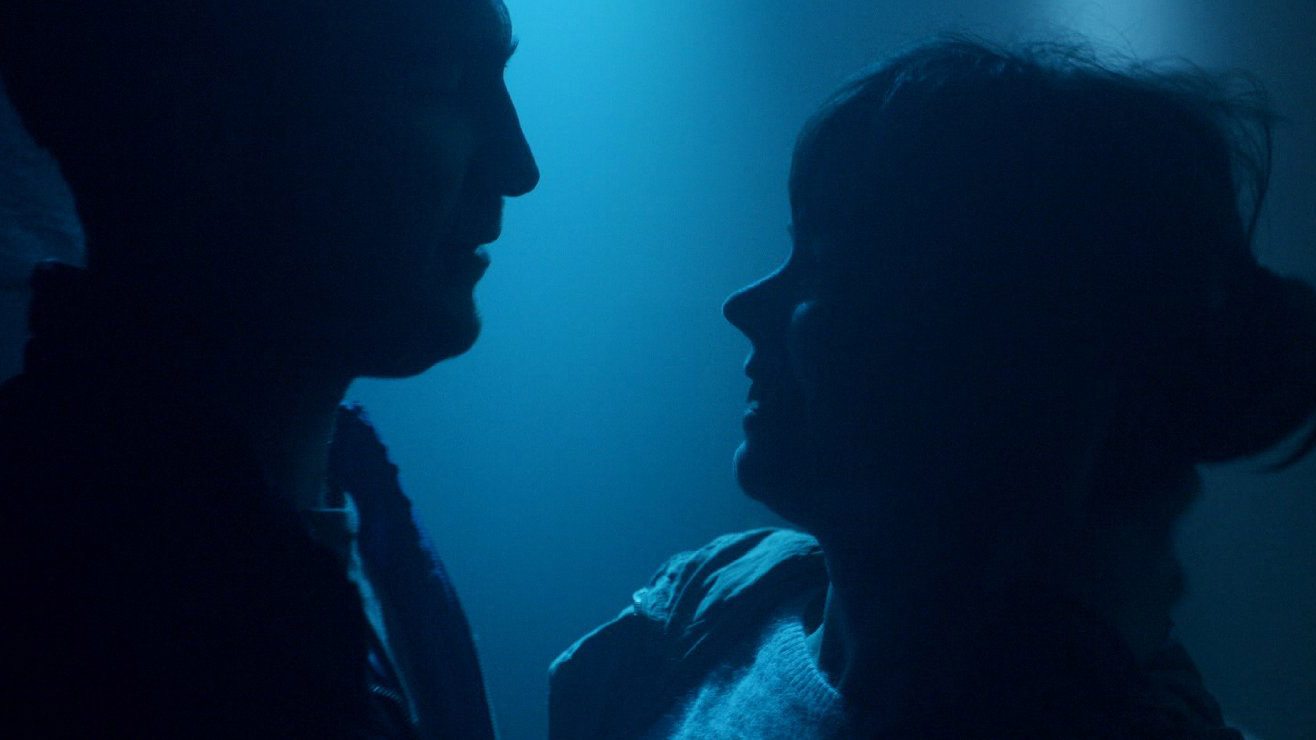 Sebastian Schipper takes an incredible risk with his fourth film: a full-length feature filmed in a single shot, in more than twenty locations across Berlin and with mostly improvised dialogue. Schipper shows the ways in which real-time film-making can be manipulated: slowly building up tension via realistic dialogue and onscreen chemistry between Laia Costa and Frederick Lau, then handing over the reins to the full-throttle action of a bank robbery. Victoria is absolutely thrilling cinema — but perhaps not in the way you might first think. Yes, the plot twists and turns in unexpected ways, but what is really exciting is how Schipper plays with the cinematic medium itself. – Megan Wallace
Zootropolis
Never before has a cartoon about a bunny and fox talked to us about xenophobia, sexism and tokenism whilst delivering a top-notch noir drama, Disney-approved whimsy and social satire. Zootropolis, the 54th Disney movie, is an outlier when it comes to the canon. It keeps the relationship between the two main characters platonic, it forgoes songs (although Shakira's 'Try Everything' is a belter) and is a reflection of today's world. It's a political film that is progressive in its politics and its characters. The animation and world building are obviously excellent, with the film using its unique world to create visual ingenuity. For a company often accused of conservatism, Zootropolis shows that Disney should be progressive more often. – Henry Bevan
Captain America: Civil War

Say what you will about Marvel but my word, they certainly know how to make entertaining movies. Featuring a cavalcade of Marvel heroes, old and new, Captain America: Civil War is one of the year's best blockbusters and one of Marvel Studios most entertaining efforts. Introducing the likes of Black Panther and Spider-Man into their ever-expanding cinematic universe, and pitting Chris Evans' Steve Rogers against Robert Downey Jr.'s Tony Stark, Marvel cemented themselves as the true kings of the blockbuster. The Leipzig airport battle alone makes this worthy of being included on this list. An absolute thrill ride from beginning to end. – Nick Savvides
OJ: Made in America
Ezra Edelman's magnificent documentary, OJ: Made in America, could be considered a TV series or film. A total running time of 467 minutes is a daunting prospect, but split comfortably across five feature-length documentaries, it is accessible and as binge-worthy as Netflix's popular longer docu-series Making a Murderer. This is a meaty, detailed account of what led to the complex trial of OJ Simpson in 1994. An incisive and surgical deconstruction of race and celebrity, OJ: Made in America's genius is in its broad scope and informative angle. OJ was a product of his country – and this film paints an ugly, hypocrisy that's embedded deep in the American dream. – Simon Columb
Honourable Mentions: Everybody Wants Some!, Hunt for the Wilderpeople, American Honey