London Film Festival 2016: The Best Of The Fest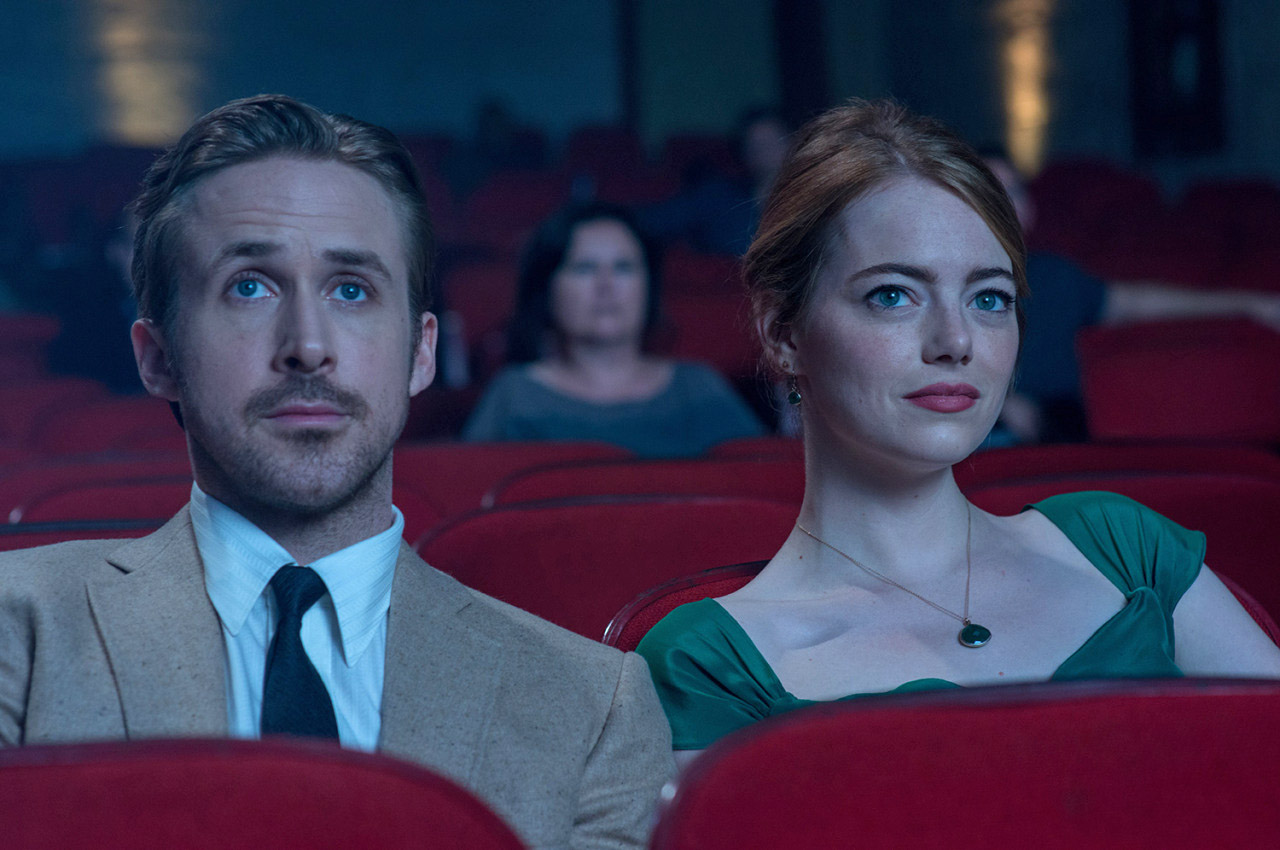 The first London Film Festival only screened between 15-20 films; classics from such renowned directors as Akira Kurosawa, Satyajit Ray, and Andrzej Wajda. 60 years on and, as the 245 different films that played at this year's festival proved, it's still going strong.
To everyone who found themselves somewhat disenfranchised by the predominantly poor cinematic output we've seen in the theatres this year, the LFF was an opportunity to have your faith restored, and boy, did it deliver; these were films that made you laugh; films that made you fall in love; films that made you cheer; films that made you cry.
For those of us lucky enough to follow the festival circuit, the LFF's late in the year scheduling meant it offered the opportunity to revisit some favourites from Cannes and Berlinale – such as Maren Ade's tragi-comic triumph Toni Erdmann, or Claude Barras' warm and wonderful stop motion animation My Life as a Courgette. And it also gave us the chance to catch-up on some of those films we failed to see when we first had the opportunity, like Andrea Arnold's frenetically hazy American Honey; a magnificent, modern-day Easy Rider.
Best of all though, as is always the case with film festivals, the real delight lies in the discovery of something new, something spectacular. And this year, we were spoilt for choice. There were the galas of course; we had a lot of love for Mira Nair's inspirational Queen of Katwe, Jim Jarmusch's poetic Paterson, and Mike Mitchell's all-singing, all-dancing sugar rush, Trolls.
The competitions, meanwhile, revealed a wealth of talent. Kelly Reichardt's hauntingly heartbreaking Certain Women won the Official Competition, but it was given stiff opposition from the likes of Barry Jenkins' magnificent Moonlight, and Paul Verhoeven vicious, voyeuristic thriller, Elle. The Sutherland Award, recognising the best feature from a first-time director, went to Julia Docournau's darkly perverse Raw, a feminist cannibal drama that promises to have real bite. And the Grierson Award for best documentary was awarded to Mehrdad Oskouei's sharply focused Starless Dreams, which painted a profound portrait of young women, stuck in the margins of Iranian society.
Then there were the strands, each one a chest chock full of treasures waiting to be uncovered. Riches including Izu Ojukwu's 76, Christopher Guest's Mascots, and Rodrigo Reyes' Lupe Under The Sun, to name but three.
It's a testament to the heightened quality of this year's programme that whittling down the 40+ films we saw to just 10 was such a struggle. But, having had to omit a number of favourites – honourable mentions must go to Fiona Tan's Ascent, and André Øvredal's The Autopsy of Jane Doe – here's the Culturefly best of the fest.
1. Lady Macbeth
Making his first feature film, William Oldroyd's remarkable directorial debut tackled elements of femininity and morality with a caustic and refreshing ferocity. With Florence Pugh in the lead role, her insidious ruthlessness so uncompromising it makes Shakespeare's Scottish Queen look like Feste from 'Twelfth Night', Lady Macbeth shows us that maybe sometimes, it's good to be bad. JM
2. 13th
Relevant, challenging and horrific in equal measure, Ava DuVernay's straight-to-Netflix documentary, along with OJ: Made in America, is one of the most important documentaries this year, if not this decade. A tale of slavery, imprisonment and deep-rooted racial upheaval, 13th informs, educates and forces you to change your perspective. It would sell-out cinemas if it was theatrically released, but on Netflix it'll continue to gain viewers as word of mouth spreads, and nominations and wins during awards season inevitably come. SC
3. A Monster Calls
A film that demonstrates the sort of authoritative filmmaking that children's cinema so often seems determined to avoid, A Monster Calls never mawkishly exploits its subject matter – a young boy trying to comprehend his mother's terminal illness – and instead offers us something that's mature, and mournful; a masterpiece. JM
4. Nocturnal Animals
Multiple stories in contrasting worlds set the stage for Tom Ford's follow-up to A Single Man. An absolute triumph, he has involved a stellar cast including Amy Adams, Jake Gyllenhaal & Michael Shannon, and manages to weave together themes of revenge, age, gender and the purpose of art. Multi-layered and deeply engaging, every glorious shot could be framed. SC
5. La La Land
A film that isn't for the haters, but for the lovers; the fools, the fantasists, the sweethearts and sentimentalists. Damien Chazelle's La La Land was a heart-swelling, hip-swinging triumph, which played to the beat of a Golden Age Hollywood musical – a film for those who dare to dream. JM
6. Tickling Giants
Take Jon Stewart's The Daily Show and place it in a dictatorship, that's Tickling Giants. After the overthrow of Mubarak, Bassem Youssef started his own YouTube channel, which was so successful an Egyptian television channel picked him up. It's funny, pertinent and forces you to appreciate the freedom we have in the UK. SC
7. Arrival
Anyone worried about the forthcoming sequel to Blade Runner can rest easy, as its director, Denis Villeneuve, has proved he has a firm hand on the genre with this wondrous sci-fi mystery; a cerebral contemplation on man's innately untrusting attitude towards one another – a film that eloquently articulates how a failure to communicate, is a danger to us all. JM
8. City of Tiny Lights
If Sam Spade had grown up in West London he would have looked a lot like Riz Ahmed's PI, Tommy Akatar. On the case of a missing prostitute, Akatar finds himself drawn deeper and deeper into suspicious matters of corrupt business and is forced to reflect on his own past. It won't win any awards, but it's smart, visually alluring, and closest you're going to get to a Dredd sequel. SM
9. Shot! The Psycho-Spiritual Mantra of Rock
One of the best things about film festivals is that they offer up quiet gems, hidden within their hefty programmes. Shot! is one of these gems. Detailing the hedonistic life of Mick Rock, the man who documented pretty much every crazy event that happened in the 70's & 80's, it's a powerful documentary that will enchant as much as it excites. SM
10. The Void
Have you ever watched John Carpenter's The Thing and thought: "This is fun, but I wonder what it would be like if it was set in a hospital and starred Hellraiser"? If so, The Void is for you. Directed by Jeremy Gillespie and Steven Kotanski, who both worked on the VFX for the likes of Crimson Peak and Suicide Squad, The Void will remind you of all the retro horrors of your childhood whilst still retaining a fresh, original edge to it. Not surprising it's been the talk of the town at every festival it's screened at. SM