Depictions of the Devil: From Lucifer to Little Nicky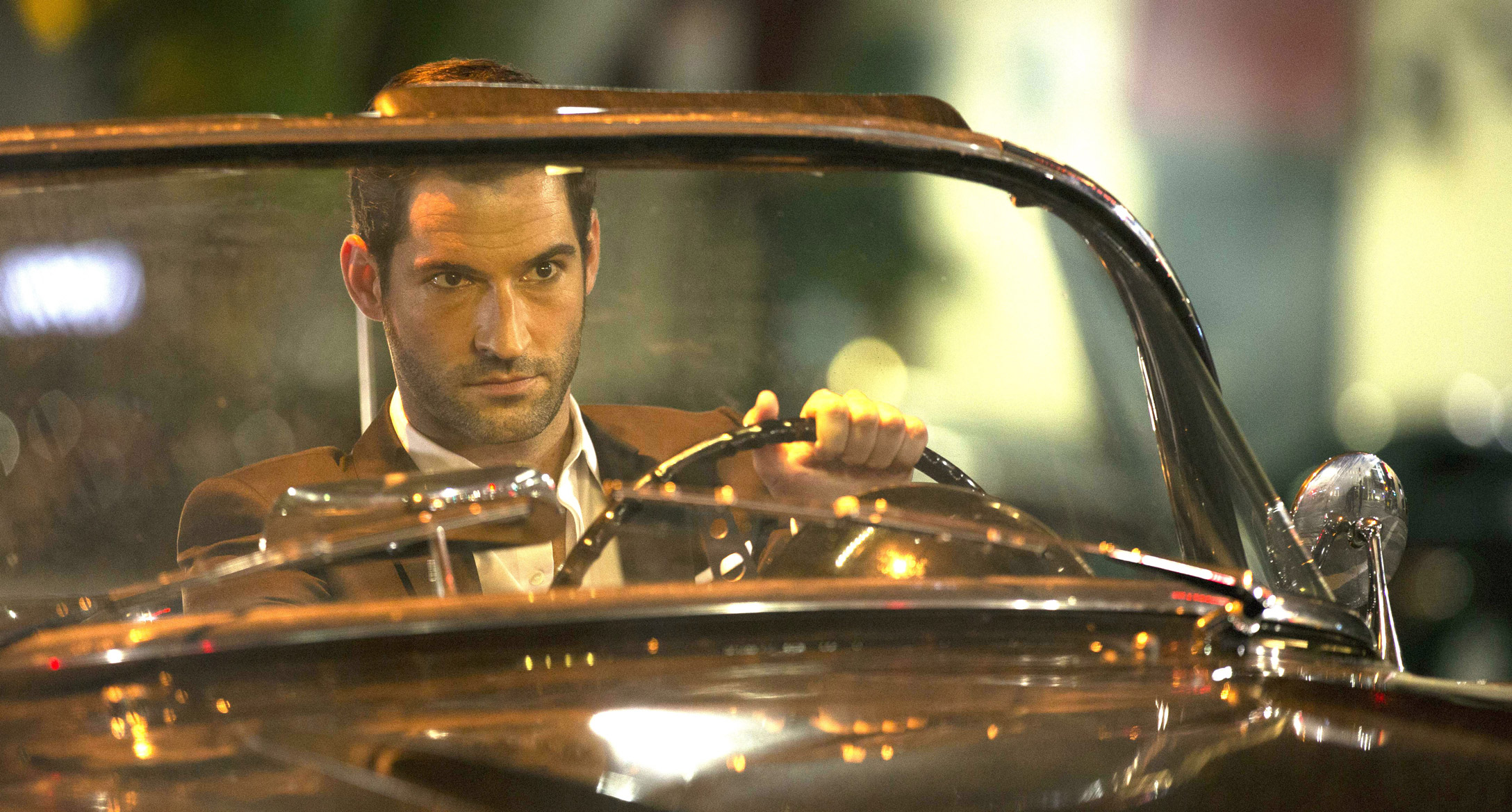 It's not often that Hollywood filmmakers are brave enough to show the devil on screen. Possibly harking back to days of The Exorcist and the lore that accompanied that ground-breaking release, it's surprisingly few films that feature the most famous hellion in human history. El diablo has shown up in a few films and here we countdown our favourite devilish representations, ahead of the release of Lucifer: The Complete First Season, available on DVD October 17.
Lucifer
Lucifer (Tom Ellis) is bored and unhappy as the Lord of Hell, and has resigned his throne and retired to the City of Angels where he is indulging in a few of his favourite things — wine, women and song. When a beautiful pop star is brutally murdered before his eyes, he feels something awaken deep within him – for the first time in roughly 10 billion years. Is he actually capable of feelings for a human being? The very thought disturbs him — as well as his best friend and confidante, Mazikeen (aka Maze), a fierce demon in the form of a beautiful young woman. The murder attracts the attention of LAPD homicide detective Chloe Decker, who finds herself both repulsed and fascinated by Lucifer. As they work together to solve the murder, Lucifer is struck by Chloe's inherent goodness. Used to dealing with the absolute worst of humanity, he begins to wonder if there's hope yet. Maybe everyone's got a chance for redemption. Even the Devil.
Witches of Eastwick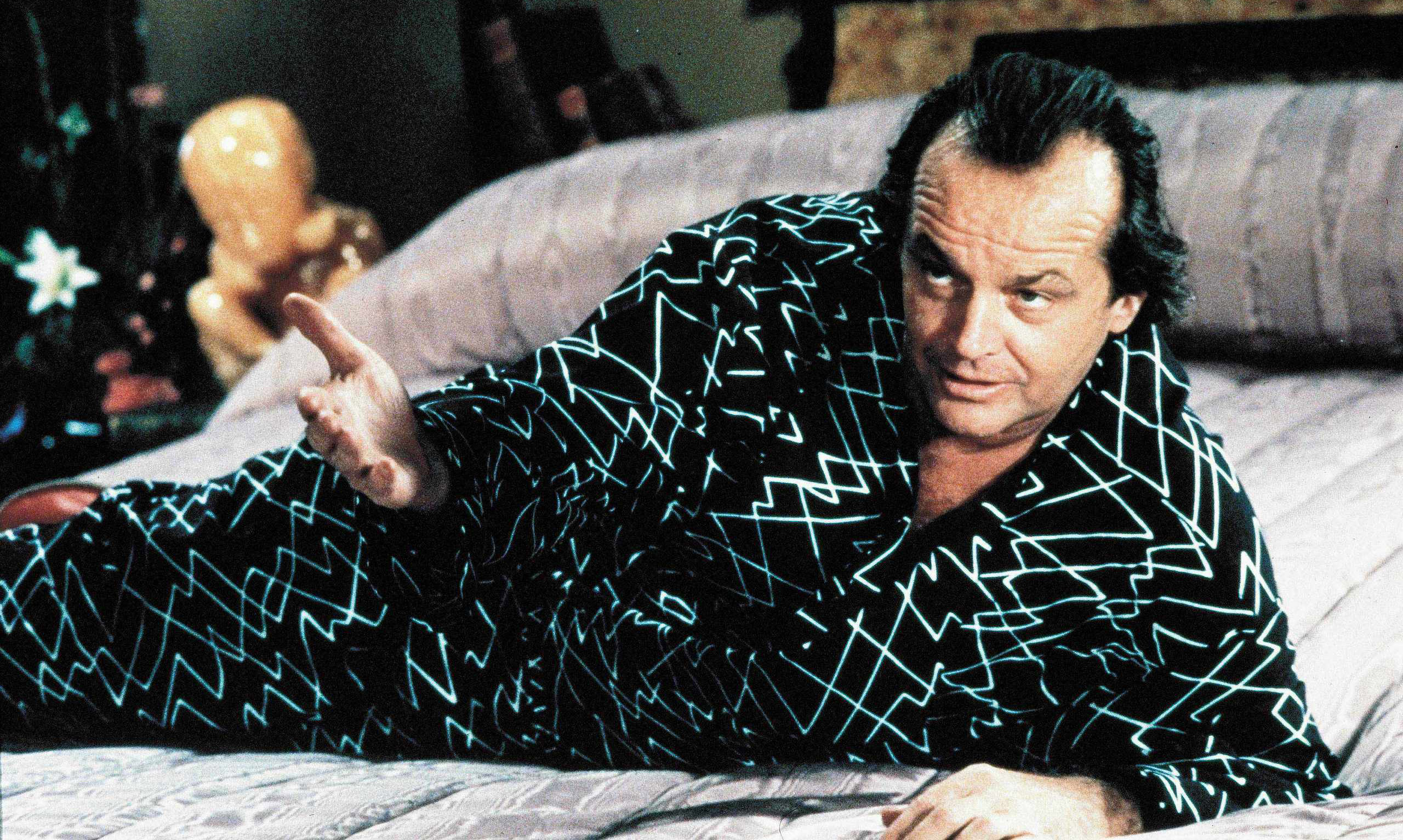 In this classic 80s comic fantasy film, Jack Nicholson portrays el diablo as the enigmatic Daryl van Horne. No stranger to oddball characters, Nicholson soars as the wild, amorous Daryl, seducing an unwitting coven of witches comprised of Alex (Cher), Jane (Susan Sarandon) and Sukie (Michelle Pfeiffer). After causing mischief in the village with his antics, the coven decides there's only one option – to get rid of him.
Devil's Advocate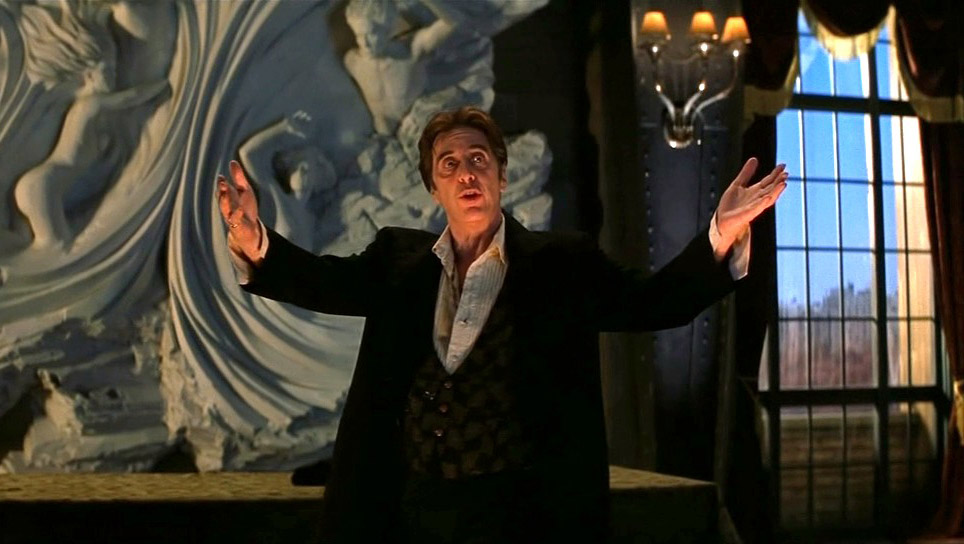 Al Pacino plays Beelzebub in this late 90s thriller, as the character John Milton (named after the author of Paradise Lost), the boss of a New York law firm that head hunts the extraordinary talents of Floridian Kevin Lomax (Keanu Reeves), who never loses a case. As Kevin defends increasingly guilty and distasteful people, whilst his wife MaryAnn (Charlize Theron) loses her marbles, he realises that Milton is after more than Kevin wants to give.
Angel Heart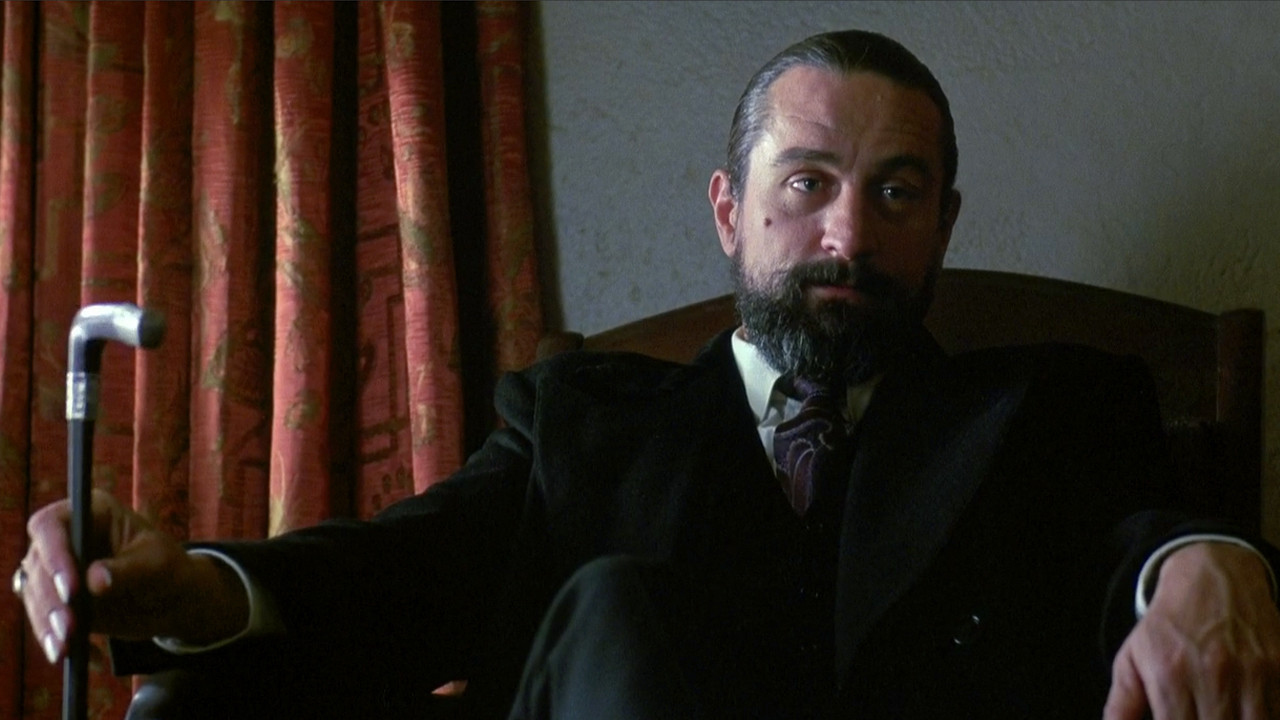 Robert de Niro shows us the greatest Satan ever committed to the silver screen playing the ambiguous Louis Cypher (pronounced similarly to 'Lucifer') in this 80s neo-noir psychological horror. Cypher hires Harry Angel (Mickey Rourke) as a PI to investigate the disappearance of Johnny Favourite who owes money. As Harry tracks down friends and lovers of Favourite, who all start mysteriously dying, he realises all is not as it seems.
Bedazzled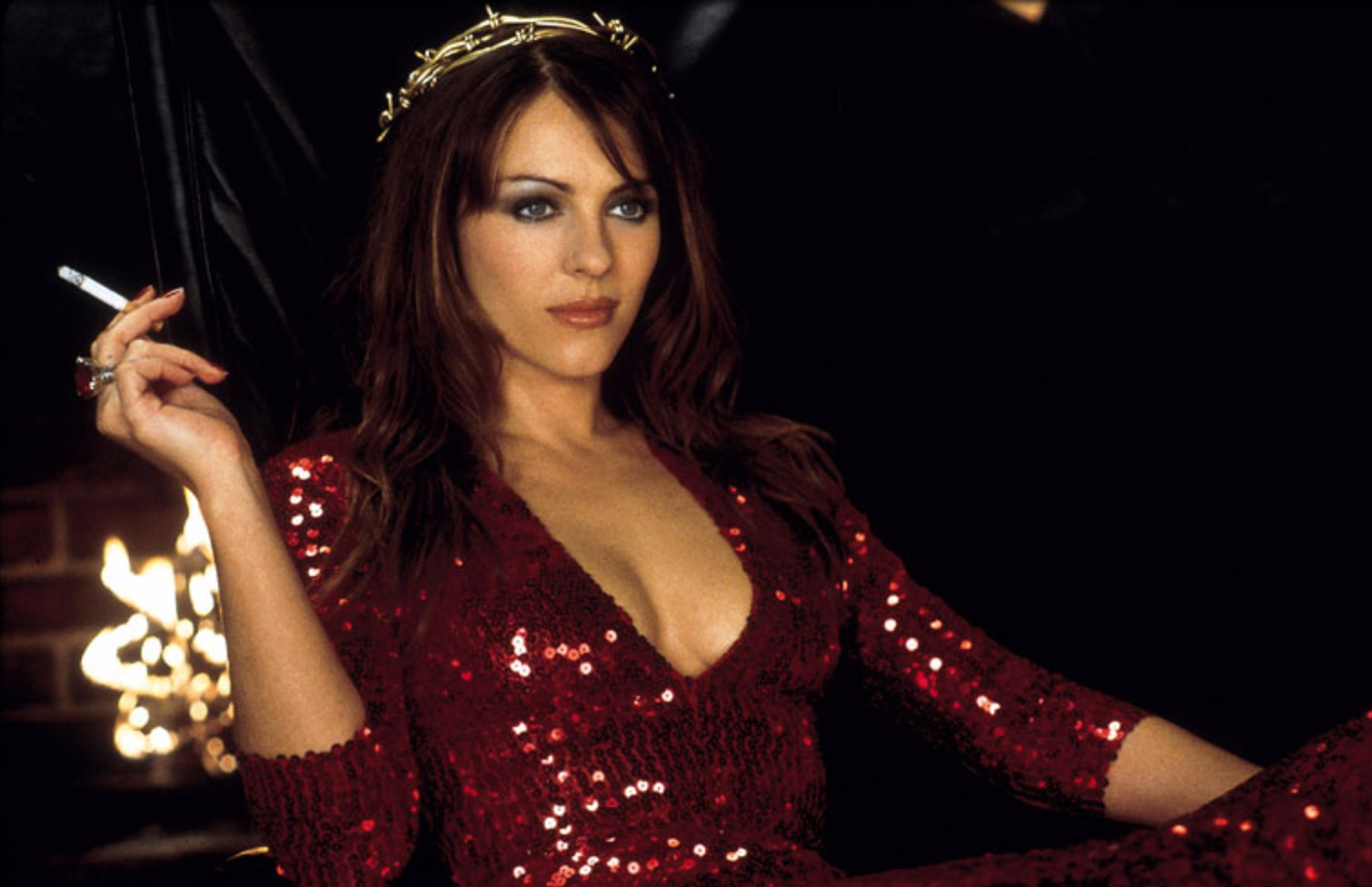 Liz Hurley is the most glamorous representation of the 'Princess' of darkness in the 2000 comedic retelling of the Faustian legend. She appears to the hopeless Elliot (Brendan Fraser) who she grants seven wishes in exchange for his soul. Each wish that the lovesick Elliot asks for to win the heart of his unrequited love, Alison (Frances O'Connor), is spoiled by elements that Elliot hadn't thought of. Can Elliott escape the clutches of this deadly contract?
Devil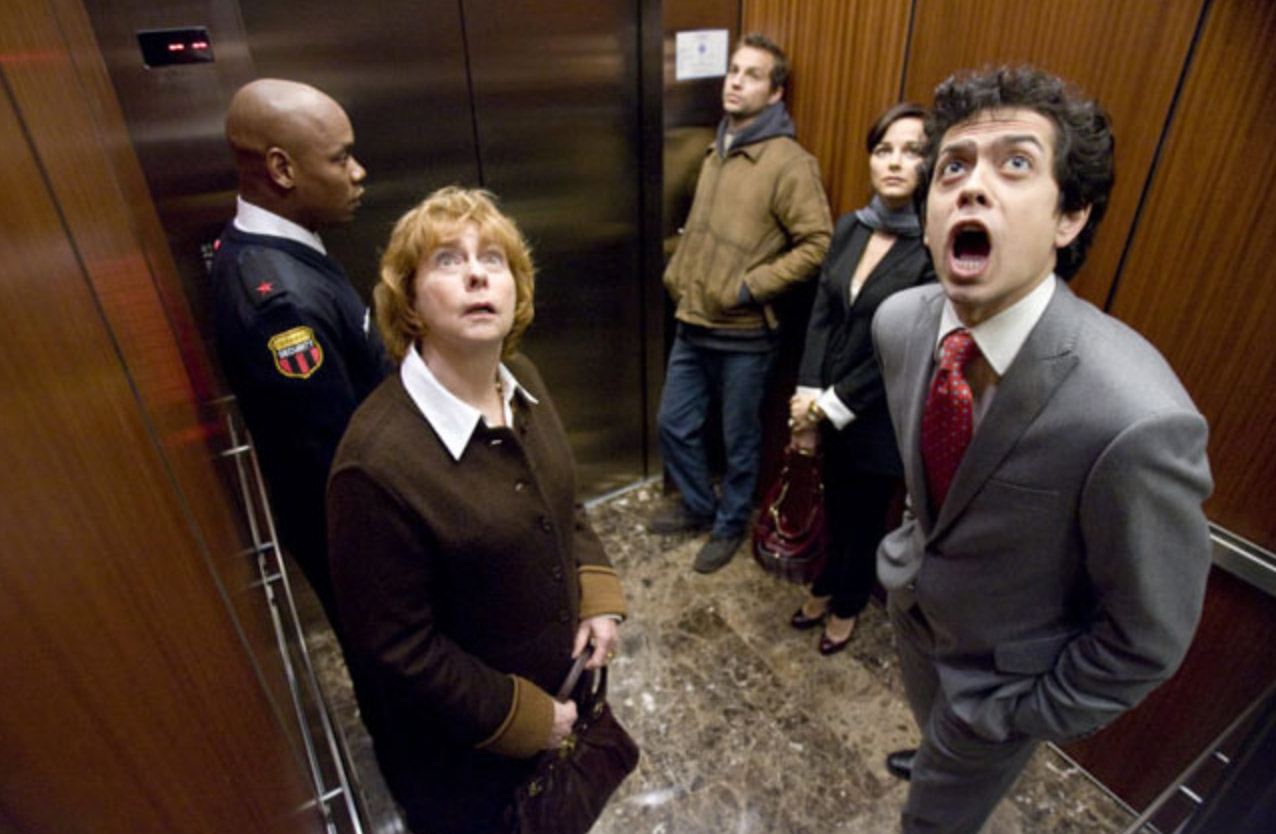 Five people are trapped in a lift in this gripping M. Night Shyamalan thriller, a story based on how the devil actively seeks people who have sinned whilst they're still alive, and the brutal way he pursues them. A widowed detective (Chris Messina) is investigating a brutal suicide when notified of the stuck lift. When people start dying in the lift, it becomes clear that one of five in the lift is actually the devil. But who is he here for?
Little Nicky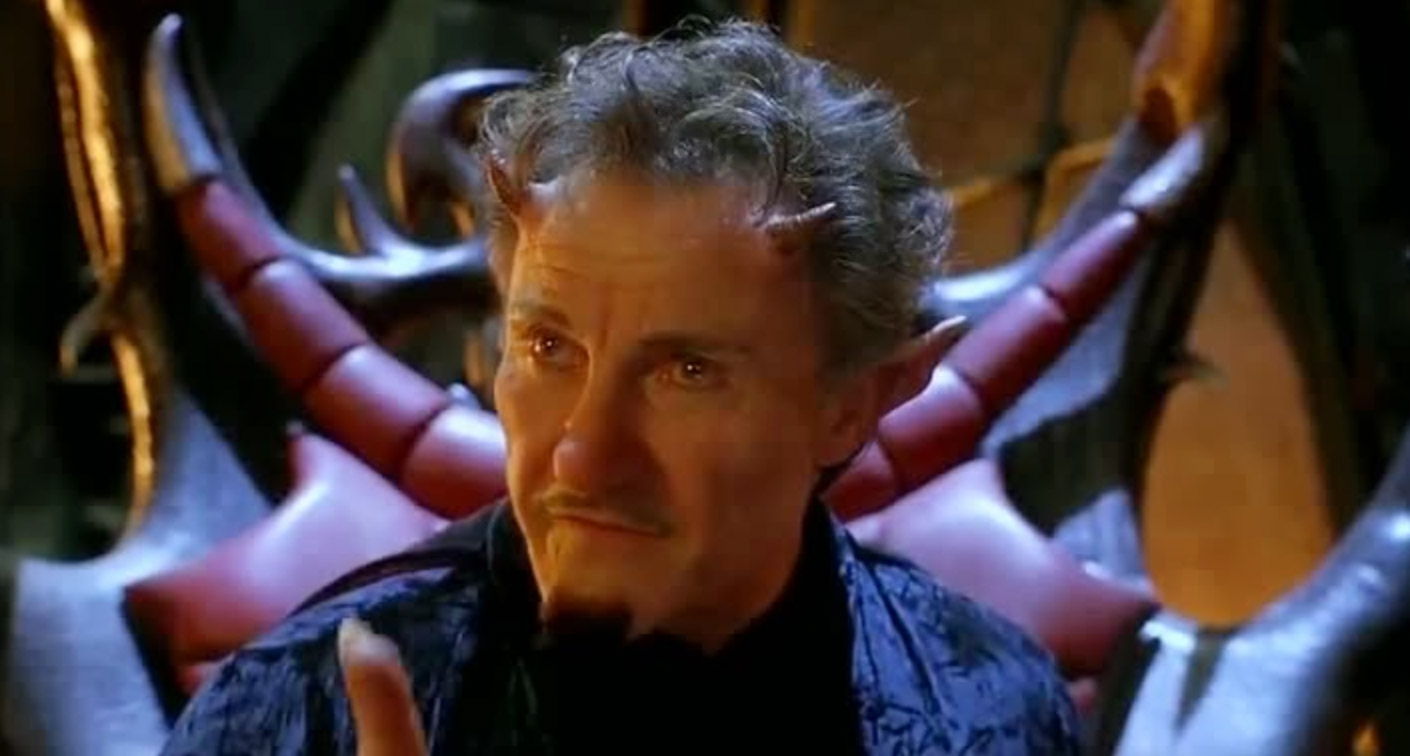 Adam Sandler plays Little Nicky, the youngest, goofiest son of the devil. Harvey Keitel plays his dad, the Beast himself. When the devil decides none of his sons are ready to take the throne, his boys go wreak havoc on New York City to prove their worth, whilst Little Nicky inadvertently falls in love and tries to stop his Machiavellian siblings. Entering heaven after sacrificing himself, Nicky discovers his mother is an angel, prompting him to put an end to his brothers' activities once and for all.
Constantine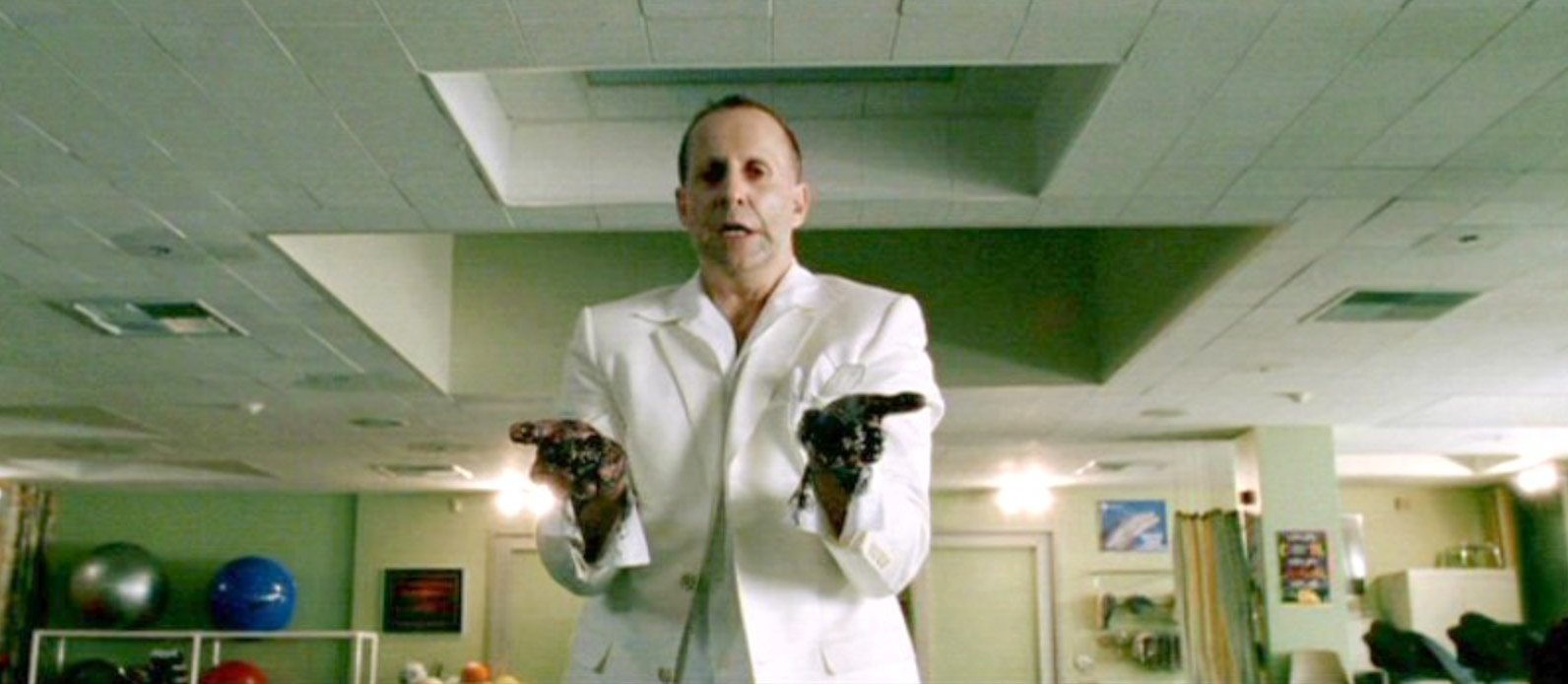 John Constantine (Keanu Reeves) is so hated by Lucifer that his soul is the only one he will come to collect himself personally. John desperately seeks heavenly pardon by exorcising people possessed by demons and angels. Expertly portrayed in a smugly sinister performance by Peter Stormare, Lucifer comes to collect on this promise as John succumbs to cancer, but can John save his own soul, and the rest of humanity to boot?
Lucifer: The Complete First Season is released on DVD October 17, 2016