11 Best TV Characters of 2017: Michael Burnham, Celeste Wright and More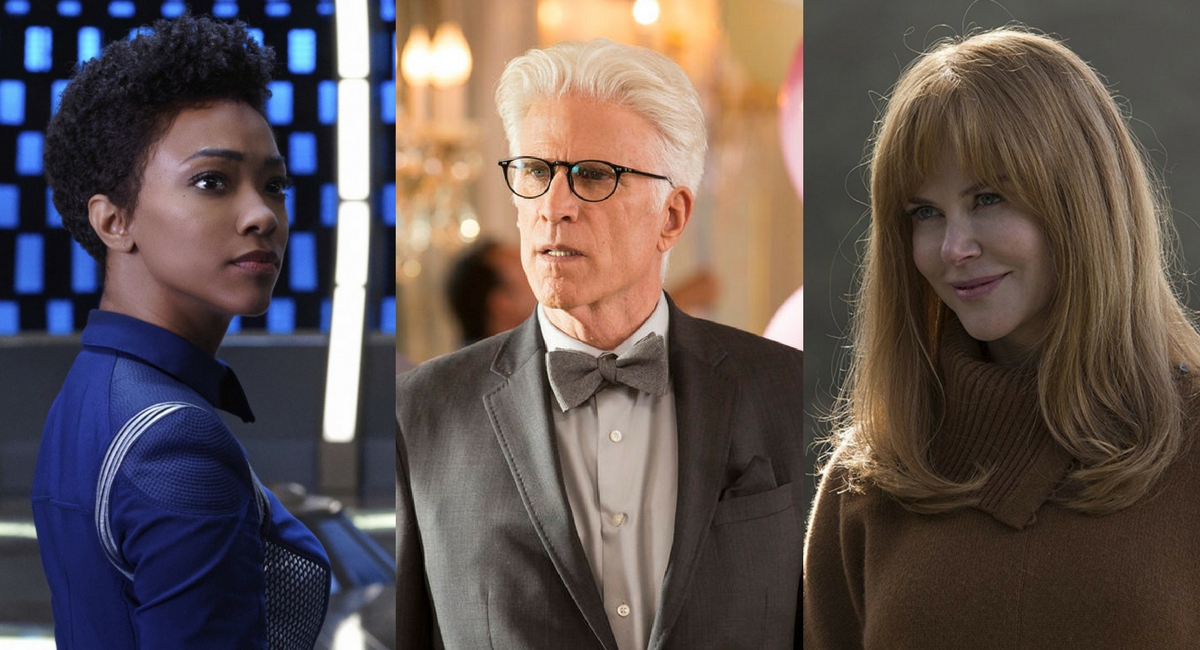 'The Golden Age of TV' shows no signs of drawing to a close, and as usual the last twelve months have produced a whole host of characters for us to obsess over.
This year has introduced an array of new faces to our televisual lives, reunited us with some old friends, and in some cases, shown us a whole new side to those we thought we knew.
Here we discuss the characters who made it worth turning on the TV (or the laptop, or the tablet…) this year.
Dougie Jones – Twin Peaks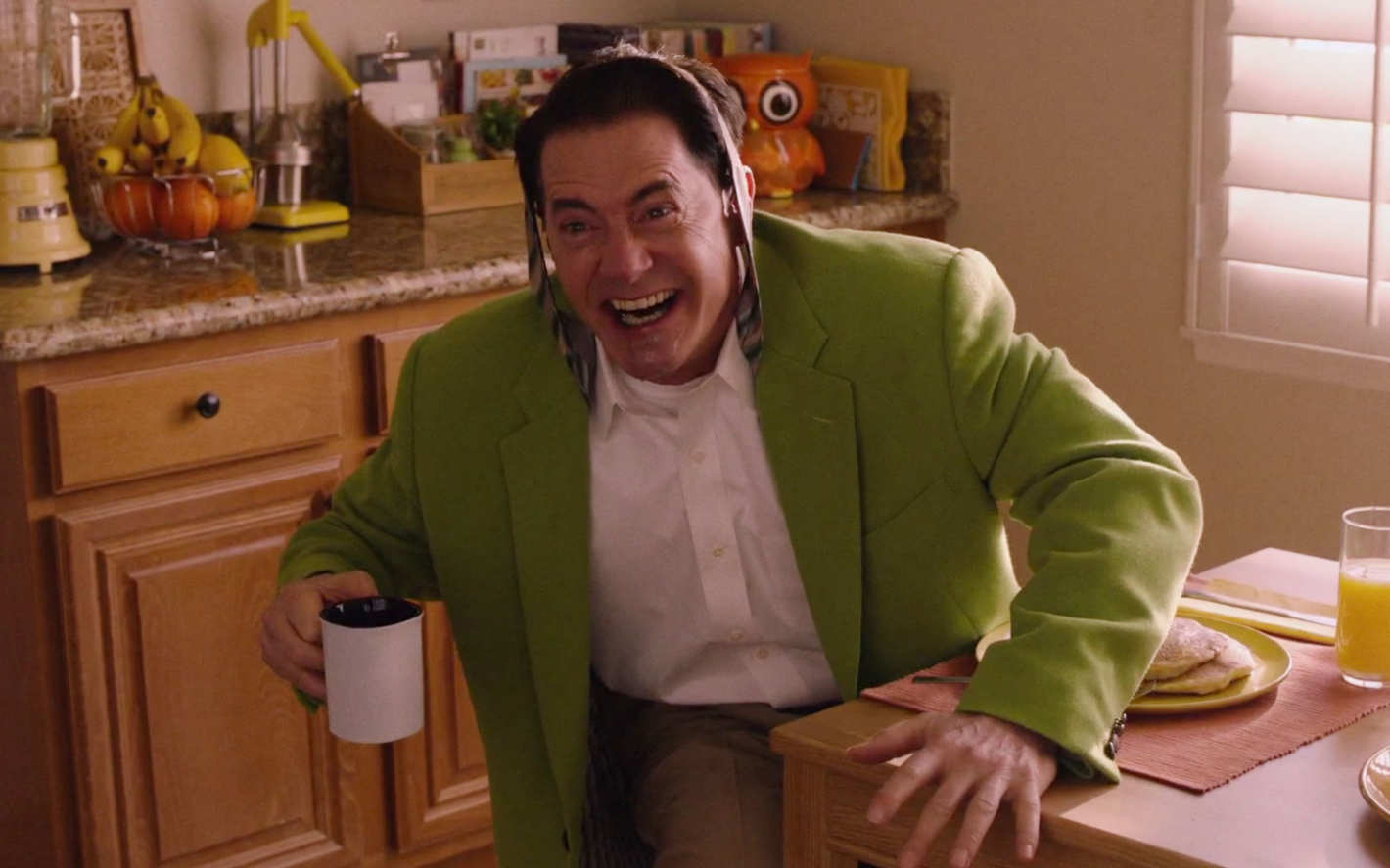 When Twin Peaks recommenced after twenty-six years, the one question on viewers' minds was What happened to Cooper? For sixteen of the eighteen episodes, instead of our favourite FBI agent, we were given Dougie – a perennially confused husk of a man, capable only of parroting the last few words spoken to him. It was a huge risk for creators David Lynch and Mark Frost, but thanks to a sublimely funny performance from Kyle MacLachlan (who took on three different roles in the series), it paid off in spades. – Chloe Walker
Steve Harrington – Stranger Things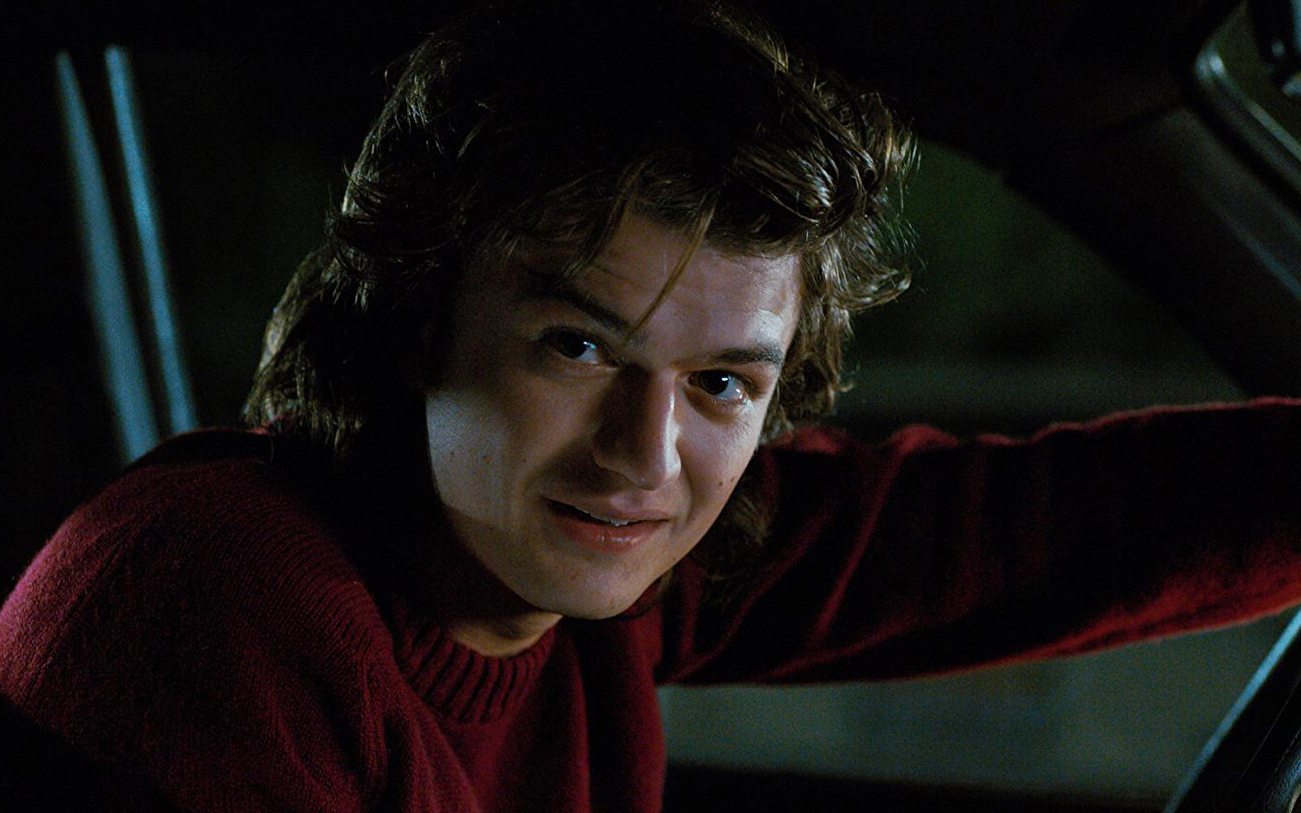 Honestly, who'd have thought Steve Harrington would grow to be one of the best things about Stranger Things? The show hasn't had much opportunity to indulge in character growth but with Steve, the Duffer Brothers really allowed him to evolve into the hero we never thought he'd be. From his babysitter bond with Dustin, to his ability to be the bigger man when he realised that Nancy was in love with Jonathan, Steve really stepped up to the mark in Stranger Things 2. Credit should also be given to Joe Keery whose comic timing and luscious hair were a joy to watch. – Natalie Xenos
Lucifer Morningstar – Lucifer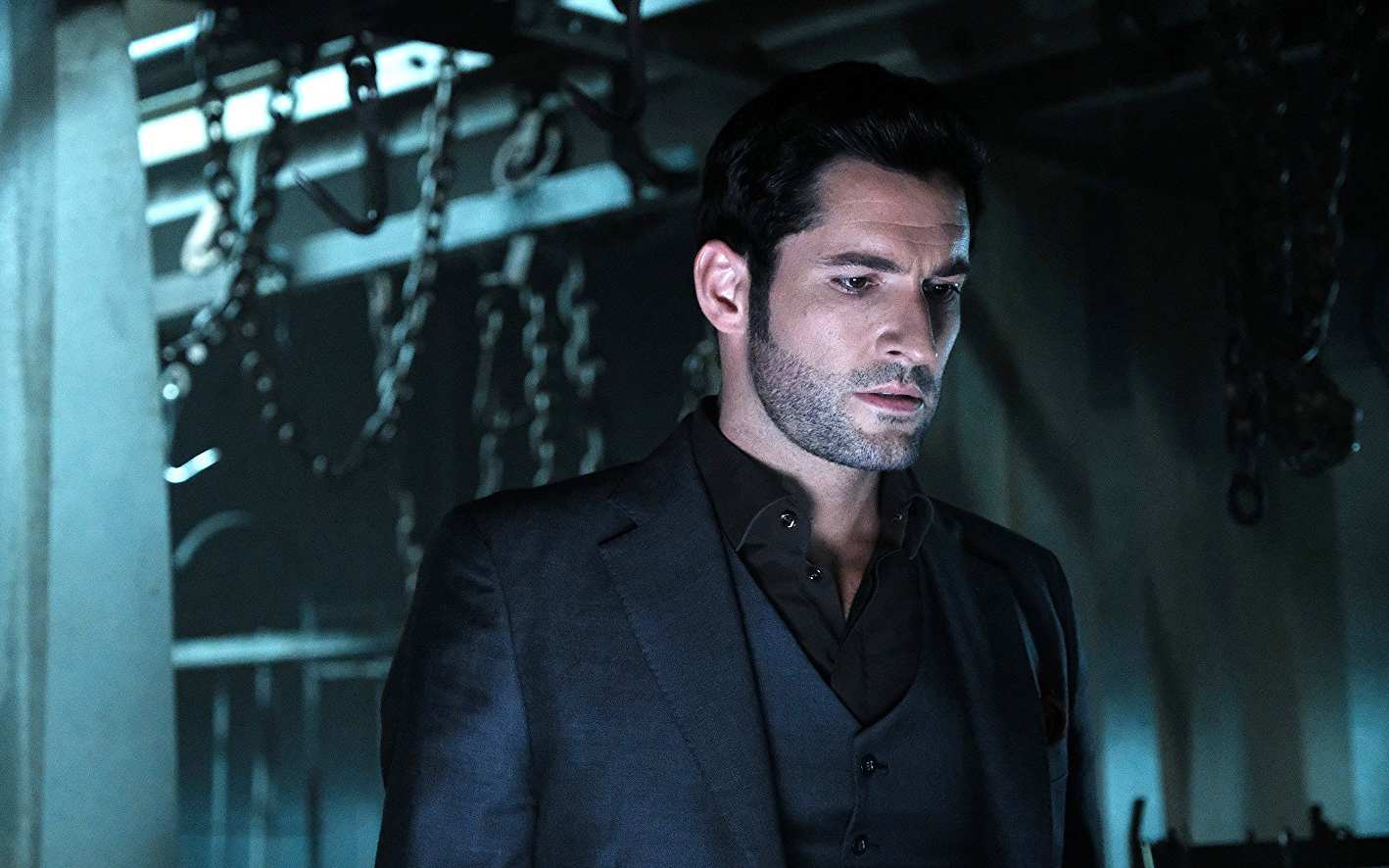 Who else could make a TV show worth watching more than the smooth-talking, wise-cracking figure that is the actual devil as he quips his way through murder investigations. Tom Ellis' version of the DC comics character has really hit his stride this year, proving himself more charming and headstrong than ever. As we delve deeper into his feelings for detective partner Chloe (Lauren German) and his fractured relationships with his brothers and his dear old dad, the Prince of Hell becomes an unexpectedly sympathetic character – but that's exactly what makes Lucifer so brilliant. On the one hand, he's a vulnerable being with weaknesses and insecurities, just like the rest of us, and on the other, he's a master manipulator with a clear sense of right and wrong who'll happily dole out punishments to sinners. You just never know which side of Lucifer you're going to get, which means there's all the more reason to keep on tuning in. – Megan Davies
Michael Burnham – Star Trek: Discovery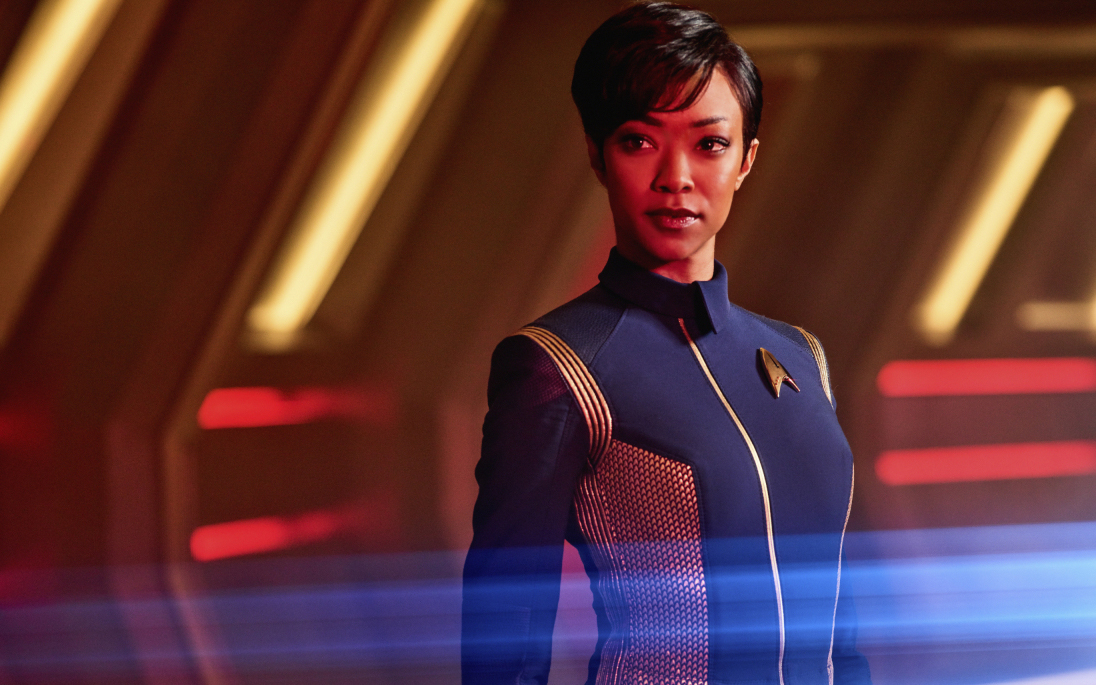 Bringing Star Trek into 2017 is quite the challenge, especially trying to retain the old values but giving the show a whole new feel. Discovery manages to cover all bases especially with the focus on the First Officer rather than the Captain. With their first ever black female lead and a character that's hardly straight-laced, Sonequa Martin-Green gets a lot to sink her teeth into. Whether you've been a Trek fan for years or never tried it before, Discovery is worth your time. – David Bedwell
Celeste Wright – Big Little Lies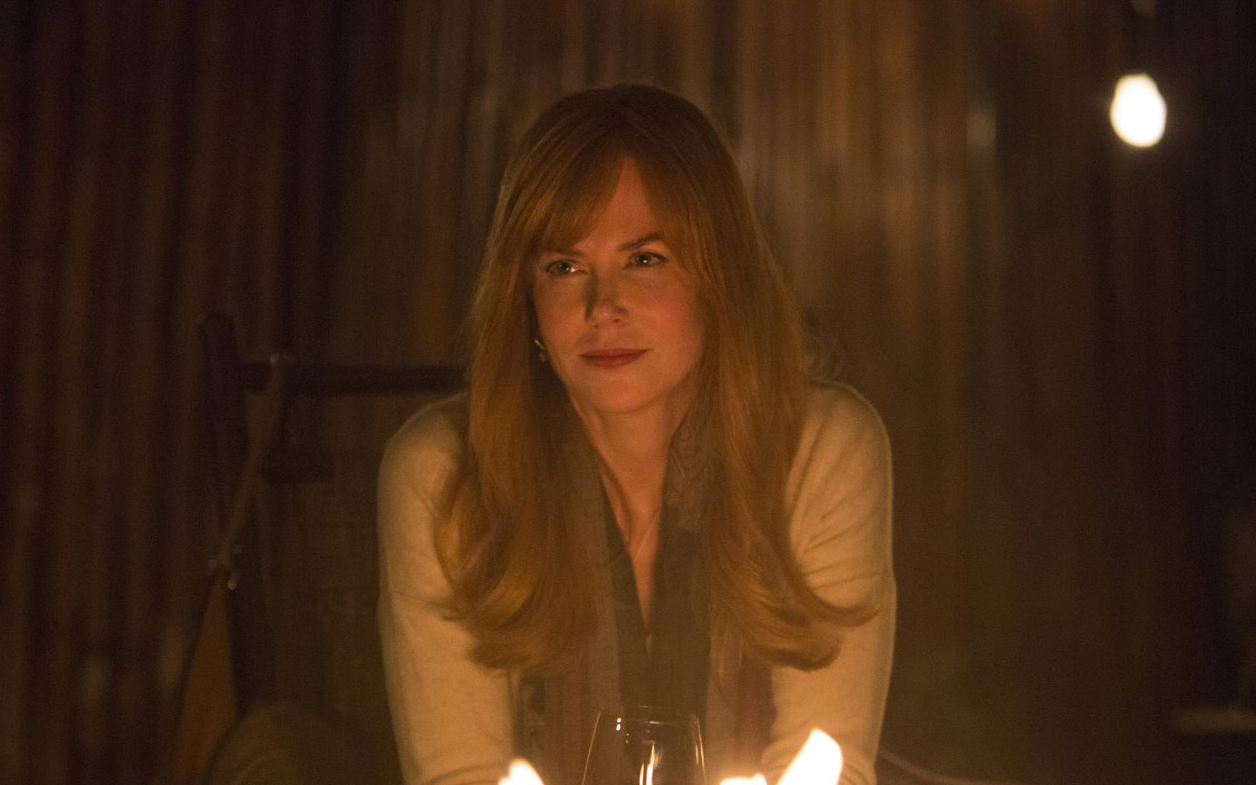 As a cool-headed pillar of the community undergoing domestic abuse that no one knows about, every day for Celeste is a battle to keep her public and personal lives separate. Watching her gradually grow in strength over the seven episodes of Big Little Lies was one of the most rewarding character arcs of 2017. Nicole Kidman deserved every one of the numerous awards and plaudits she received for her exquisitely nuanced performance. – Chloe Walker
Mad Sweeney – American Gods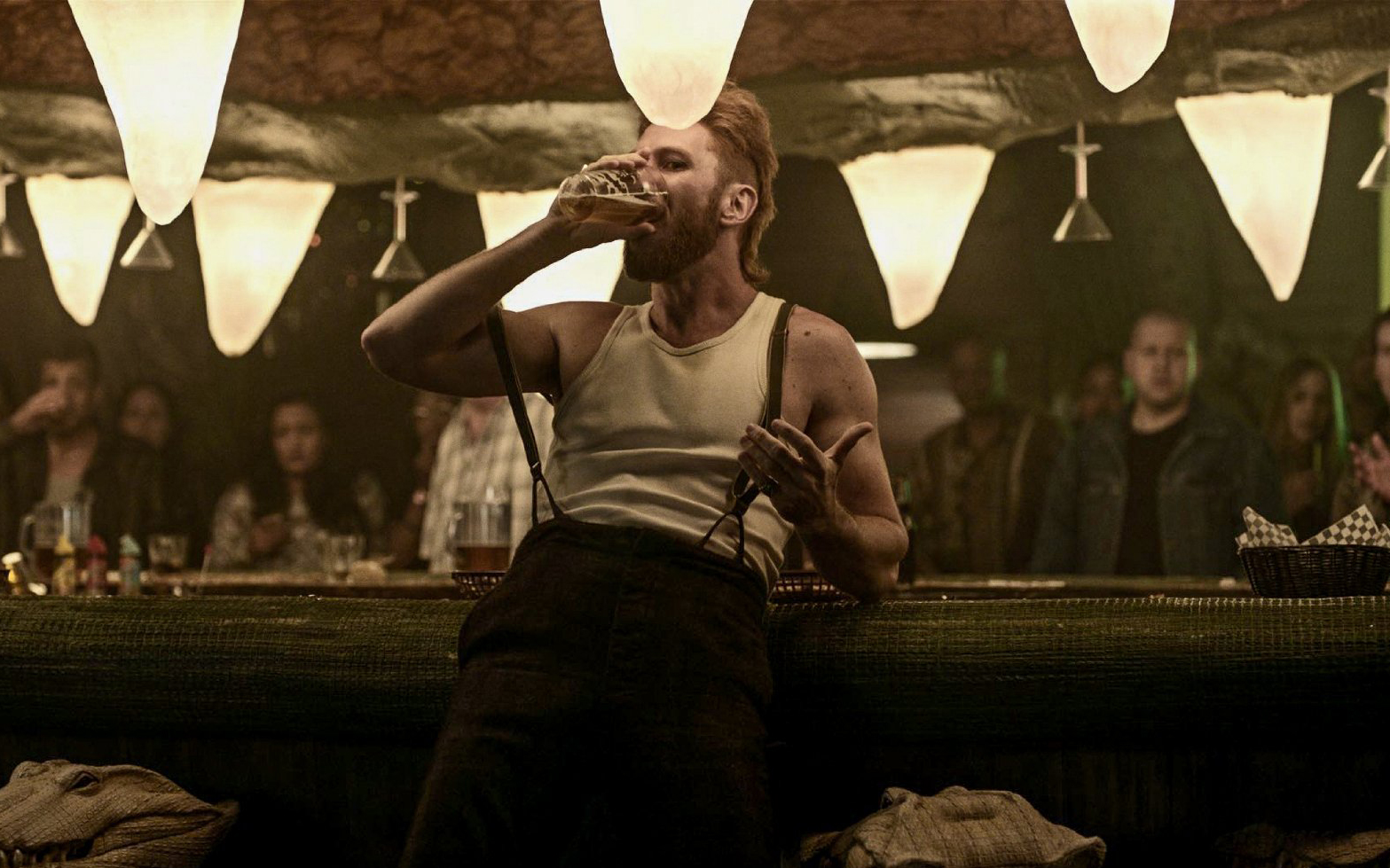 The adaptation of Neil Gaiman's American Gods was a bold, brilliant and bonkers series. One of the best elements was the character of Mad Sweeney, a boisterous, foul-mouthed leprechaun played by Orange is the New Black's Pablo Schreiber. Straight talking and bar brawling, the Irish King was the clear highlight of the show's first season as he reluctantly teamed up with Emily Browning's Laura 'Dead Wife' Moon in order to retrieve his lucky gold coin. Schreiber brought an energy and unruliness to the character which was bolstered by the colourful language that flowed from his mouth. Mad Sweeney wholeheartedly deserves his own spin-off show. Now there's a thought… – Natalie Xenos
Dev Shah – Master of None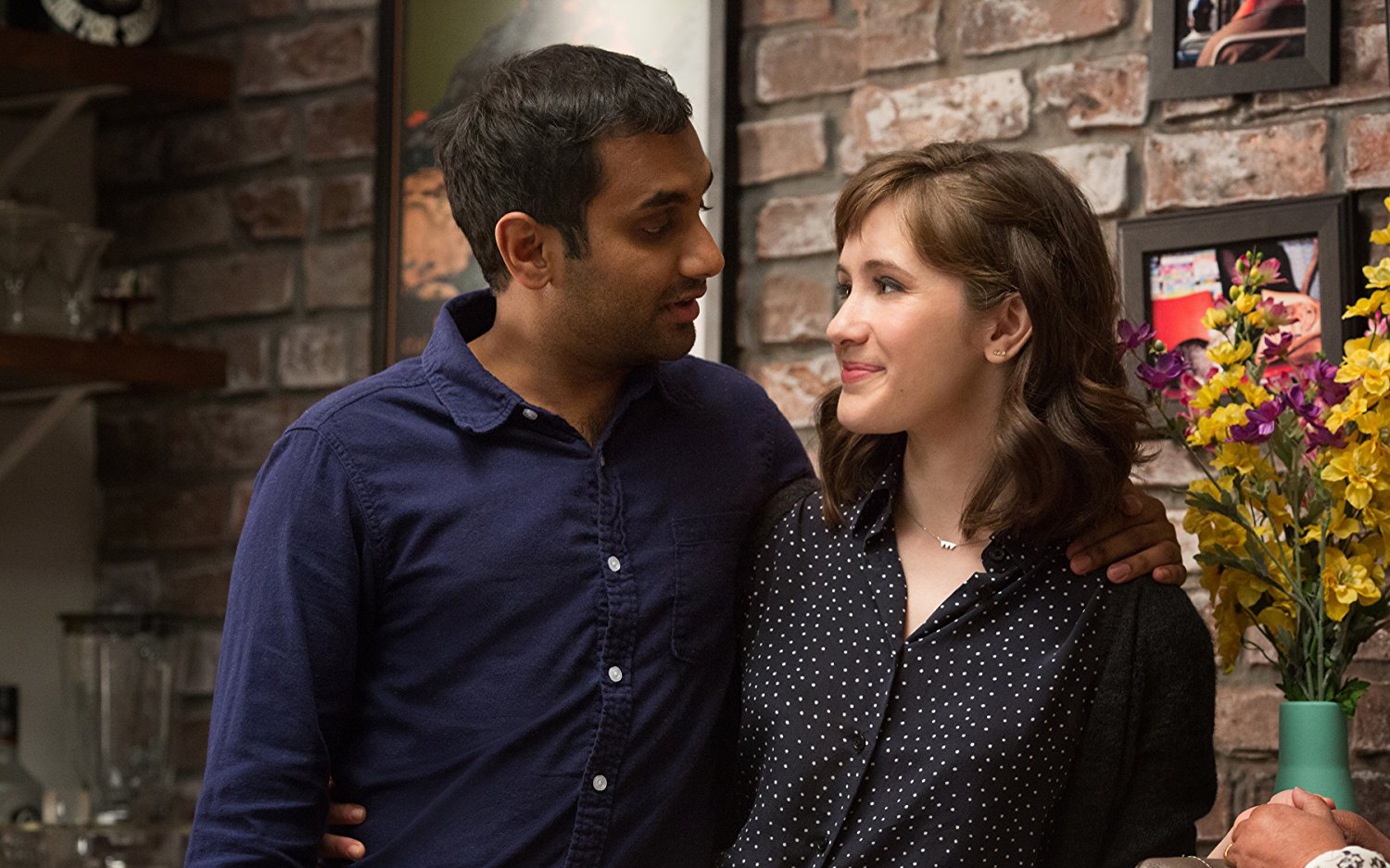 We all fell in love with Aziz Ansari on Parks and Recreation and this is a show that has certainly helped me cope with losing that. Dev is based on his own experiences and the second season showed his writing and storytelling on a much more heartfelt basis. Dev isn't quite the goofball that Tom was but he's still a great character to follow. – David Bedwell
Bellamy Blake – The 100
Since The 100 kicked off in 2014, Bellamy Blake has been many things – unpredictable, irrational, protective, heroic, exasperating, a rebel and a leader, to name a few. But it wasn't until this year's fourth season that all of Bellamy's best and worst parts finally came together and his character learned to lead with both his heart and his head. When faced with a second apocalypse, Bellamy was forced to accept decisions he didn't agree with. From understanding Jasper's decision to die on his own terms to letting Octavia go when it came to her complete integration into Grounder society, in 2017 Bellamy proved to have more nuance than the black-and-white, us vs them mentality he's had so far, and it was brilliant to see all of the elements of his personality click into place. It helps that actor Bob Morley can inject every possible moment of conflict playing out in Bellamy's head in one facial expression too. – Megan Davies
Michael – The Good Place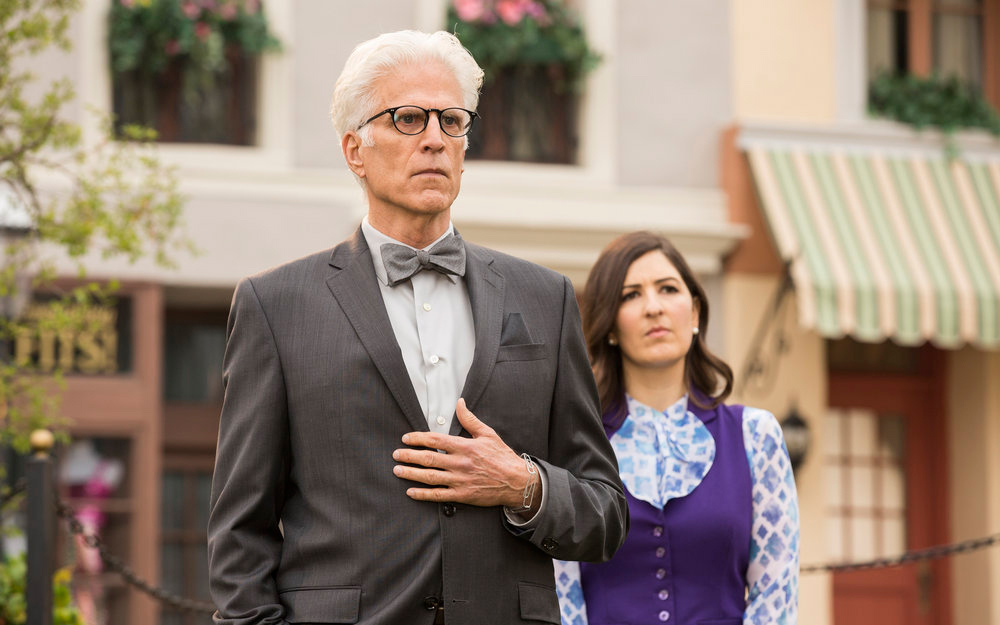 It's not as if Ted Danson needed any further solidification of his place as a TV icon. As Michael on The Good Place though, he has proven yet again what an exceptional comedic talent he is. Between season 1 and season 2, our perception of him undergoes a drastic change, yet Danson's goofy, endearing portrayal makes him endlessly watchable. Michael's warm relationship with Janet (played by the wonderful D'Arcy Carden), has been a particular treat this year. – Chloe Walker
June Osborne/Offred – The Handmaid's Tale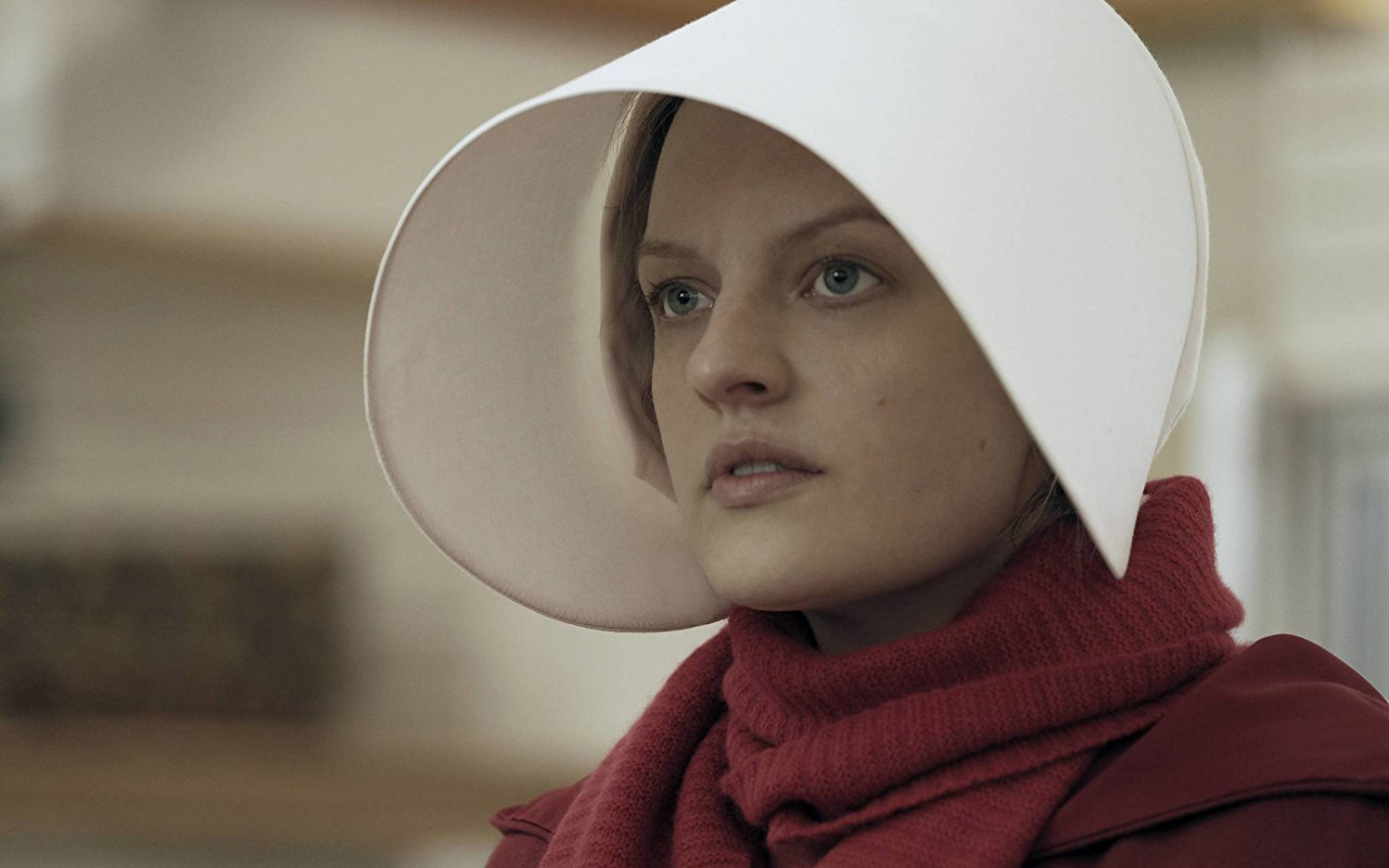 The Handmaid's Tale was one of 2017's best new TV series, so it's only fitting that the show's central character make this list. June (or to call her by her new name, Offred) was a fiercely compelling character to watch over the show's 10-episode run. Despite being oppressed, degraded and abused, her strength, spirit and astuteness kept the character going when others might have crumbled. It wasn't easy to watch but it was easy to empathise with June, and Elisabeth Moss' gut-wrenchingly powerful performance cemented the character in viewers' hearts for a long time to come. – Natalie Xenos
Saul Goodman – Better Call Saul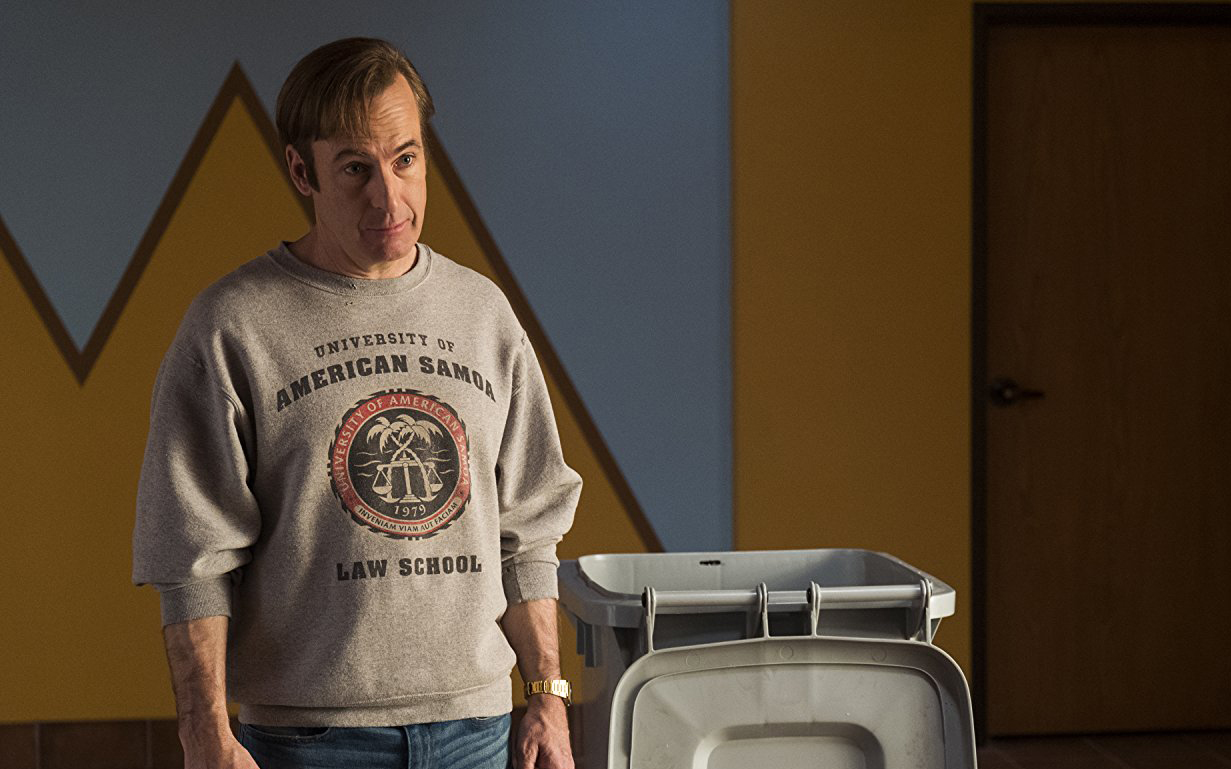 What seemed like a crazy idea has actually turned out to be a very clever one. A spin off from Breaking Bad was always going to be risky and no one could have seen Saul being such a great choice. Yet Bob Odenkirk has delivered such a multi-layered character, both comedic and tragic, that at times it could be argued that this show is even better than its predecessor. Saul and his complex relationships with his brother and partner make for an addictive watch as well as dealing with his own personal demons. – David Bedwell
Honorable Mentions: Rebecca Bunch (Crazy Ex-Girlfriend), Olivia Pope (Scandal), Holden Ford (Mindhunter), Samantha White (Dear White People), Jon Snow (Game of Thrones), Tom Kirkman (Designated Survivor)
SaveSave
SaveSave
SaveSave