The Walking Dead Season 8, Episode 8 Review: 'How It's Gotta Be'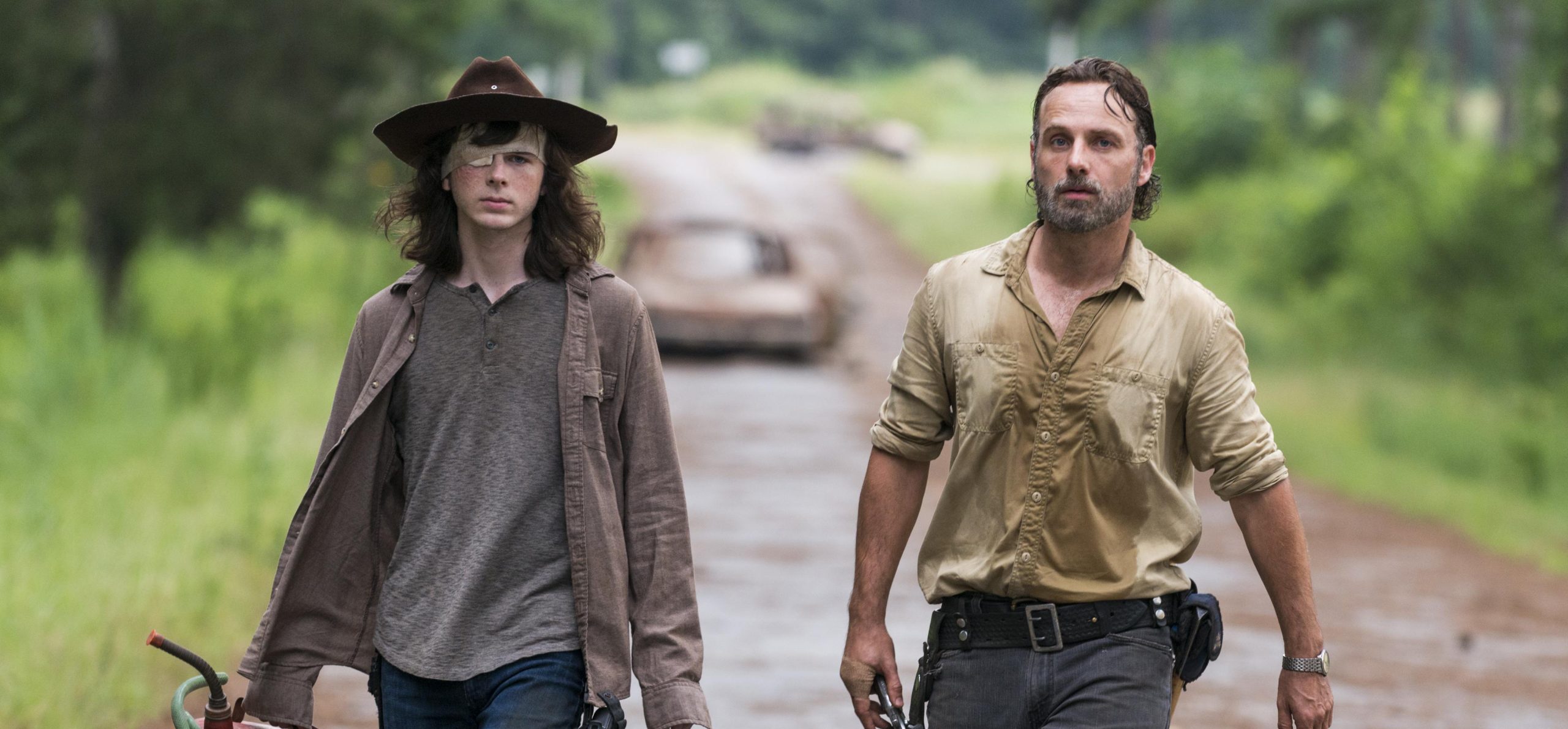 This review includes episode spoilers.
Well that was a mid-season finale wasn't it? We always have high hopes for these episodes because we know they'll do something to hook us into coming back next year but who really expected that? I was very critical in recent weeks regarding the writers and their inability to kill off important characters, instead focusing on bringing in large amounts of supporting cast members and disposing of them. But here they took a huge risk and changed the entire landscape of The Walking Dead by having Carl (Chandler Riggs) of all people succumb to a walker bite and now he's on his way to his inevitable ending.
I feel a little hypocritical because this was exactly the kind of big move I've been looking for but in many ways it feels like completely the wrong one to make. Carl had developed into a young, confident man who was looking to fill his dad's boots and become a leader. If you're into the comics then you'll know he does indeed take charge and to this day remains a huge focal point in the storylines. Many had assumed that the show would go in the same direction – perhaps even Riggs himself judging by family comments online – but the writers clearly decided for whatever reason that they needed a different direction. Who knows what the future holds now which is quite exciting – much like Game of Thrones – but I can't help but feel like this was a pretty desperate attention seeking move from a show losing all control.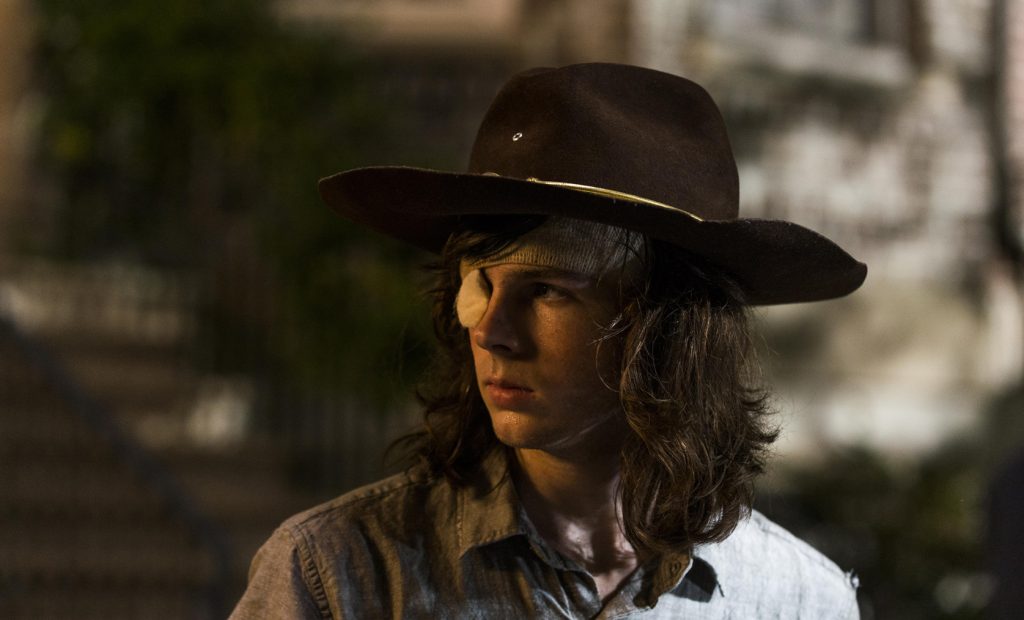 The episode as a whole was very dark – quite literally for most of it – and had a number of big moves from people in order to bring Negan (Jeffrey Dean Morgan) down. Of course that didn't really happen, and for all the tense standoffs and manipulation we witnessed, he got off pretty lightly. No doubt we're building up to a huge Negan and Rick (Andrew Lincoln) moment at some point but we haven't reached that yet. It'll be interesting to see how Carl's death impacts Rick in terms of his anger and what he wants to do to Negan and company. Carl has been trying to be the voice of peace and reasoning in recent times so maybe that will be what he leaves his dad with rather than having a more violent influence on his actions. Only time will tell.
It's very much a game of cat and mouse between Team Rick and Team Negan at this junction. For all the guns and explosions it's as much a mind game as anything. Take Eugene (Josh McDermitt) for example. He's one of the most conflicted and internally challenged characters in the show, showing a loyalty to Negan but also wanting to help Gabriel (Seth Gilliam). Whether his firm dedication to all things Lucille is wavering isn't quite clear at this point but he's definitely made a move that will make a certain someone very angry if they find out. Then you've got Dwight (Austin Amelio) who was a little surer of abandoning his former leader but that's not an easy move to make when you're riding with a bunch of diehard followers. It'll be interesting to see if anyone else decides to defect over the course of the season as that's got to be one of the ways to bring Negan down.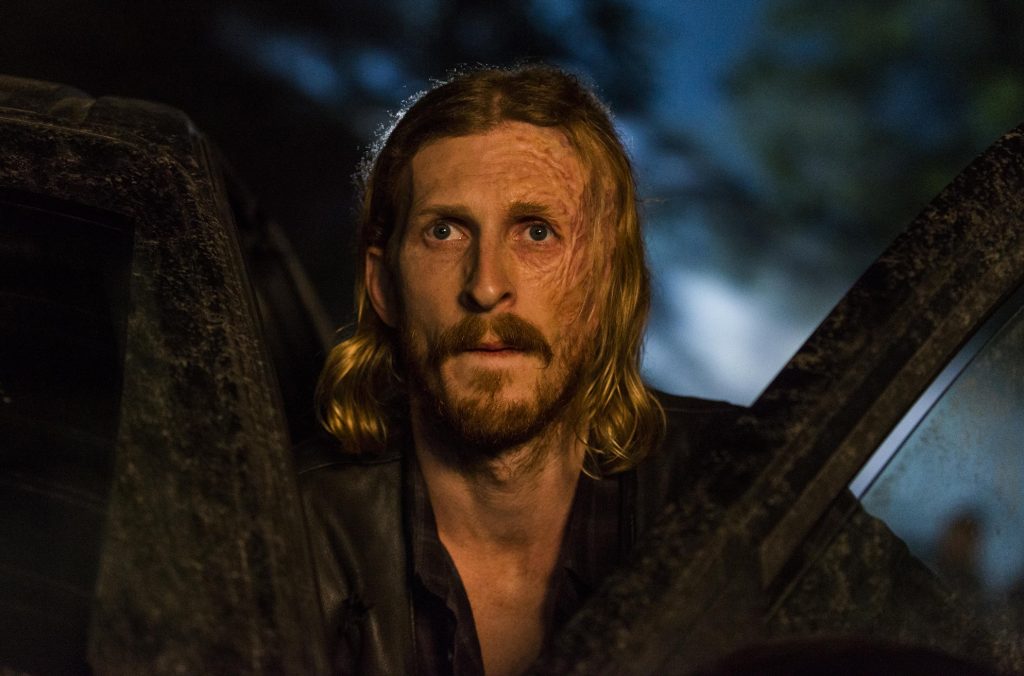 Has anyone told Maggie (Lauren Cohan) that she's pregnant? She certainly doesn't look like it. Presumably the amount of time passed in the show is far less than the time we've had to suffer it as an audience, although looking at how much Judith has grown that's a bit confusing. Anyway it wasn't a fun episode for one of our main heroines, being verbally abused by Simon (Steven Ogg) and then shooting someone. Hardly the rosy success story we were all hoping for. It's a slippery slope she's on at the moment, much like Rick's descent into anger and despair, and without Glenn (Steven Yeun) who will stop her? There's nothing wrong with being a dominant and strong woman but she's starting to make unnecessary moves. For all his annoying ways, Jesus (Tom Payne) is probably right in his concerns about her.
The entire episode had a horrible sense of foreboding, as if something really bad was going to happen, and it mostly pointed towards Ezekiel (Khary Payton) sacrificing himself for Carol (Melissa McBride) and the others, which would have been a nice heroic moment. Even Jerry (Cooper Andrews) was at risk at one point but there was no way I was accepting him going down anytime soon. How dare they even threaten him. But of course we ended up with that devastating moment at the end with Michonne (Danai Gurira), Rick and Carl, and now we basically have to wait a few months for him to die. How depressing is that? Merry Christmas everyone!
And so here we are. A mid-season finale that met some expectations, perhaps underperformed with others, and offered a totally divisive twist that will no doubt ensure The Walking Dead will be talked about over the next few months. And isn't that the point? The proof will be in whether people come back after the break or not. It's a huge roll of the dice but at this point in its lifetime, with complaints about violence and plunging viewing figures, they really need to try something a little out of the box. The choice may be a bit questionable but it's how it shapes future episodes and storylines that matters. Perhaps this is finally the kick up the backside that The Walking Dead really needs. I guess I'll be back in 2018 to find out.
★★★
SaveSave