The Walking Dead Season 9, Episode 1 Review: 'A New Beginning'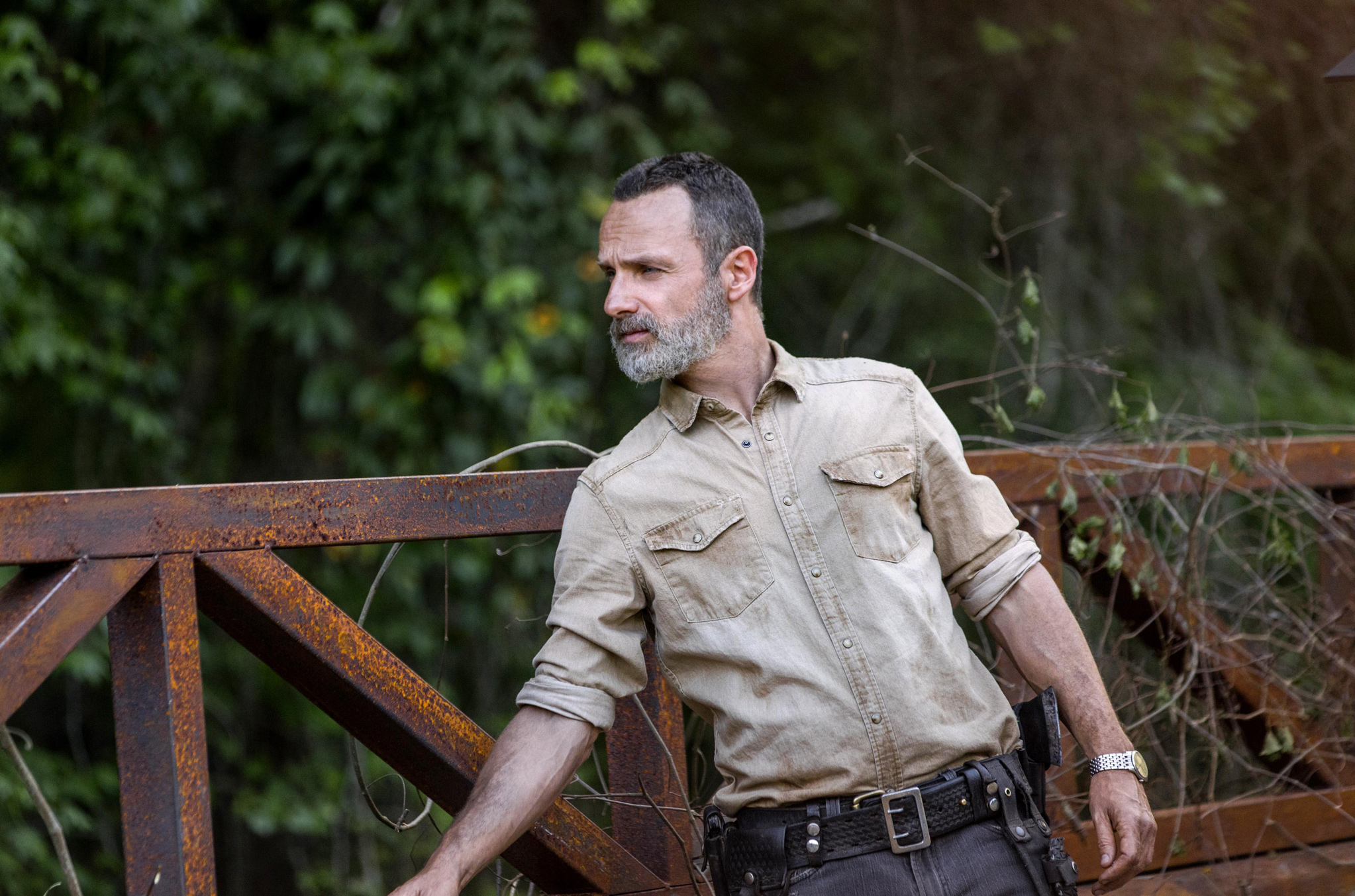 Well here we go again. It's time to get back on the horse and take another journey with Rick Grimes and co. I bet you've all been super excited and desperately waiting for the new season of The Walking Dead, right? Personally I've quite enjoyed the break, loving the glorious sunshine and unusually warm British Summer, but all good things must come to an end. With that in mind we have reached the final stretch in Andrew Lincoln's long running role as the show's lead. Who knows what's next for him? Maybe he'll just enjoy not having to put up with terrible green screen on a regular basis, or get some quality family time or even return to teaching. All joking aside, his loss is a massive one to The Walking Dead considering they only just killed off Chandler Riggs as Rick's son Carl and it looks like Lauren Cohan won't be around as Maggie much this season. So what does the future hold for everyone's favourite zombie show? Only time will tell.
Knowing that Lincoln's departure is right around the corner gives the latest season a whole new tension. We don't know how Rick's final scenes will go down but it's hard to imagine he'd just up and leave Michonne (Danai Gurira) and Judith, so either he dies or he takes them with him and we've not heard anything on the grapevine about Gurira being done with the show quite yet. Though with her role as Okoye in the Marvel Cinematic Universe getting her further praise and attention, perhaps it's only a matter of time before she moves on to bigger and better things. This is a unique opportunity for new showrunner Angela Kang to put her own stamp on the show and take it in surprising directions. No longer will the tale be focused on the Grimes family but perhaps Daryl (Norman Reedus) or even Negan (Jeffrey Dean Morgan).
With that potentially fresh slate on the horizon it's unsurprising that The Walking Dead feels quite revitalised in its return for the opener 'A New Beginning'. The title really speaks for itself, as it's almost exactly that for the show, and with a time jump we find all our favourite survivors in a far different place to where we left them. It's a wise move to allow the characters to hit the ground running rather than once again having the writers dragging their feet and trying to spread their story thinly throughout an entire season. Here we already have a feeling of almost contentment for some but the calm before the storm for others. It's a quick reminder that peace on Earth is very hard to find and despite one battle potentially being won, it's clear that the war is nowhere near over.
The direction from Greg Nicotero is subtle, with the time jump being handled in a simple fashion, not feeling the need to smack anyone over the head with it. It just is, and we quickly slip into gear and move full steam ahead. Maggie is struggling through, while Rick is still hopeful of finding that peace despite rumblings of Negan supporters putting together some kind of uprising. It's hard to deal with a level of expectation when it comes to being a leader with different people wanting different things and those in charge having to make the difficult decisions. Just ask Theresa May – although thankfully neither Maggie nor Rick have had to resort to awkward robot dancing quite yet. Having said that, I'd happily watch Andrew Lincoln dancing off into the sunset as his show exit.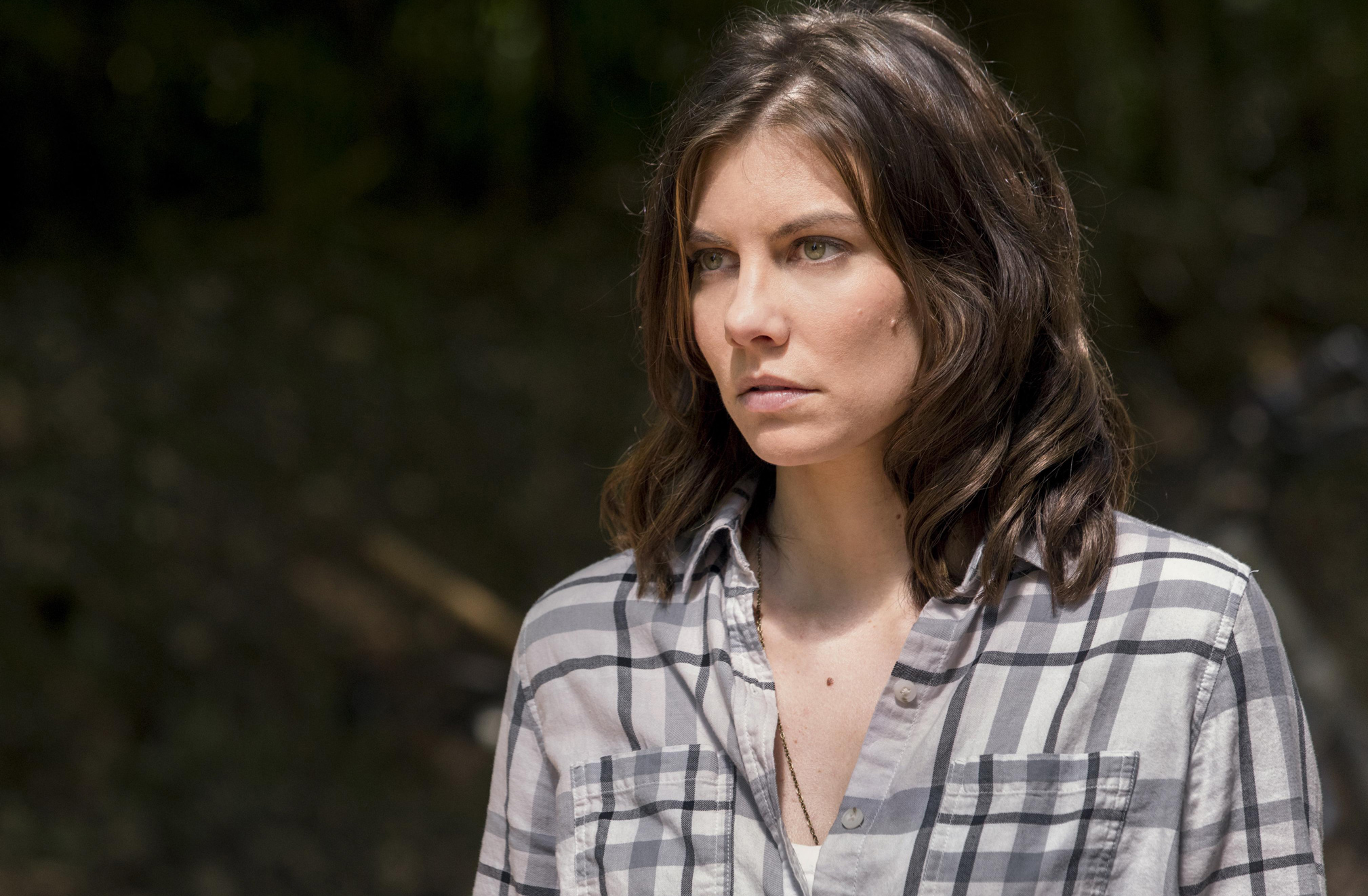 The most important thing about 'A New Beginning' is that everything feels tight and meaningful. There's no room for dull chitchat or obvious time killing before something interesting happens. Instead we have power struggles, reminders of how threatening the walkers can be, and just a general energy that has been missing for quite some time. It would be easy to make Gregory (Xander Berkeley) an irritating character but instead his motivations and actions are actually quite intriguing, although much of the credit has to go to Berkeley himself for his performance.
Obviously the show still has far too many people but it's nice to check in with Carol (Melissa McBride), Ezekiel (Khary Payton) and everyone else, even if it's quite a quick catch-up with many of them. I'm sure bigger things are on the horizon but it's to be expected that the majority of these opening episodes will be quite Rick heavy building towards his departure. As curious as I am about that, I'm almost looking beyond it to see where they take the show from there. At the moment it's all about how they're going to survive and co-exist, especially with Negan still alive, but the real curiosity is what happens to everyone without the one man that has steered the ship since the start.
The Walking Dead needed something to really give it a kick up the backside and they certainly have that this season. It finally has an intrigue and a world of possibilities to play with and the next few weeks are going to be a bumpy ride for sure. But with changes both behind and in front of the camera it's a show that has the chance to develop and better itself and hopefully learn from its previous mistakes. Whether it does that or not is something we'll find out this season but fingers crossed we stay on track and head towards a better future. With a highly talented cast and an exceptional crew there's no reason why we can't make The Walking Dead great again. And now I'm going to end this review before I start sounding too much like Donald Trump. See you next week!
★★★★