Best TV Shows of 2016: The Crown, Stranger Things and More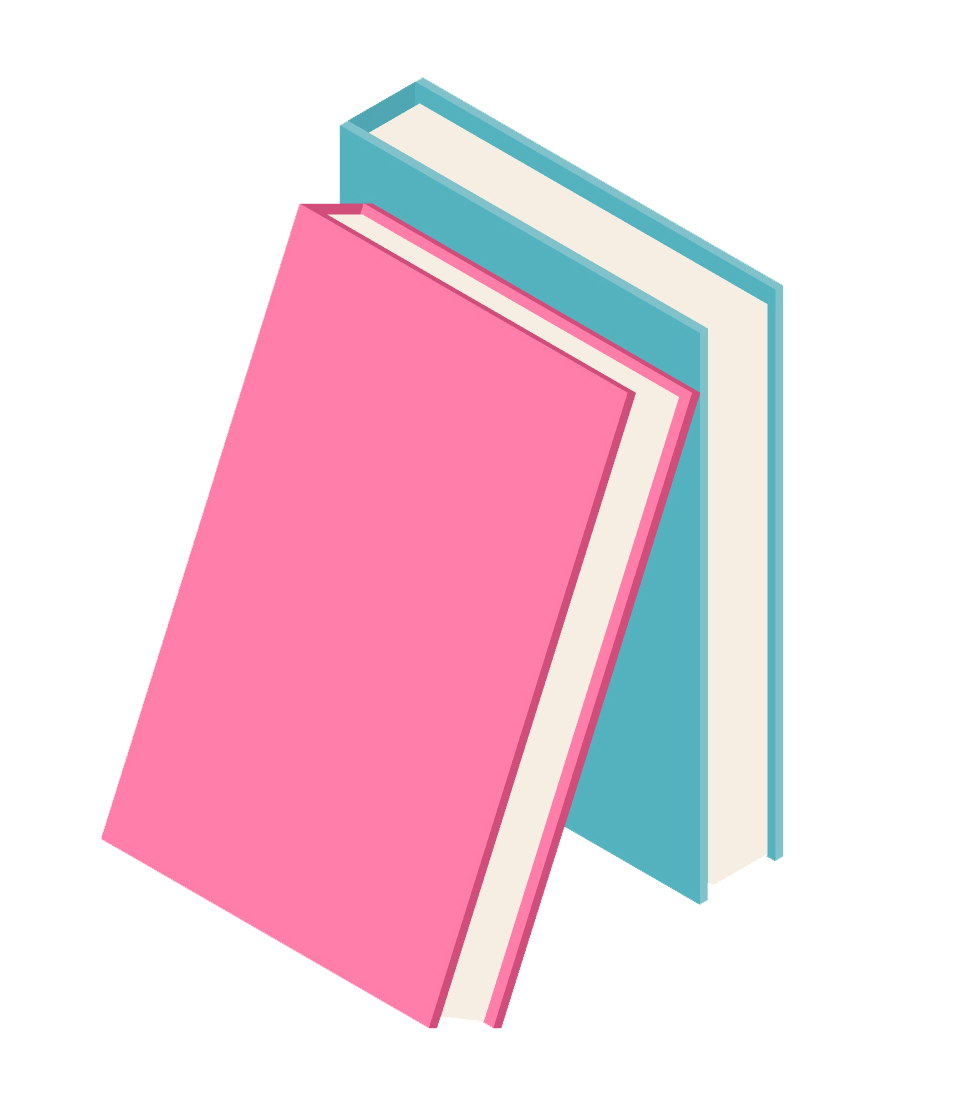 by
Amy Salter
,
Cassie Andrews
,
Francesca Street
,
Heather Offord
,
Henry Bevan
,
James McAllister
,
Laura Summerhayes
,
Natalie Xenos
,
Nick Savvides
,
Rabeea Saleem
,
Simon Columb
,
Tara Folkes
December 19, 2016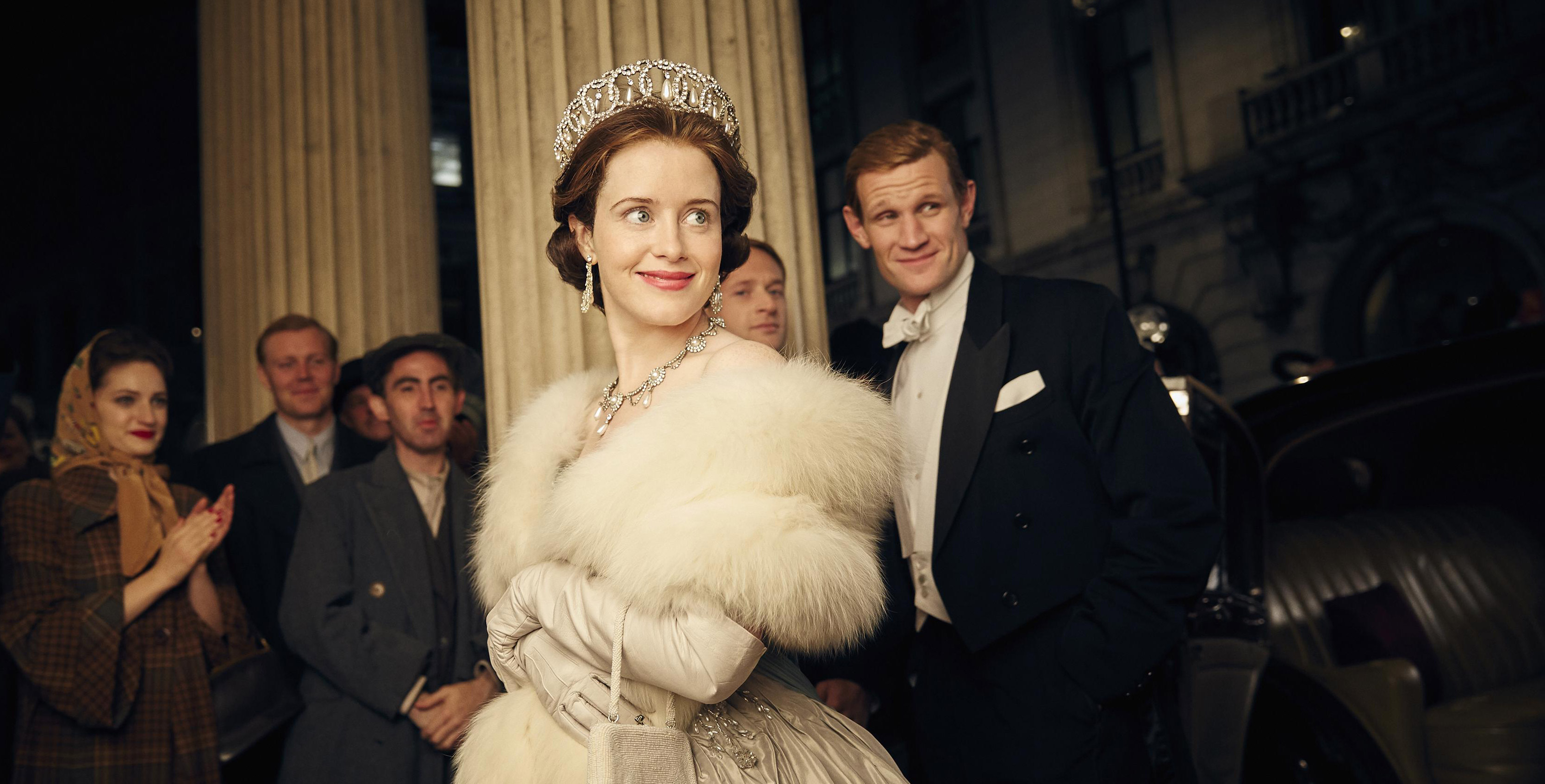 When it comes to our end of year features, choosing the best television shows from the past twelve months is never an easy task. We're living in the 'Peak TV' era with an endless list of shows to choose from on a weekly basis – with everything from scripted shows and miniseries to documentaries and reality TV.
2016 delivered a diverse and impressive roster of new and continuing shows that made viewers laugh, cry and debate over. We were entertained by smart-talking superhero spin-off The Flash and superb speculative fiction in the form of Black Mirror. Home-grown period drama Victoria charmed its way into viewers' hearts, whilst Planet Earth II reminded us – with a little help from national treasure David Attenborough – just how magnificent the natural world truly is.
Moving away from the UK, we were sucked in by Scandi-noir, stunned by mind-bending sci-fi and gripped by true-crime anthologies. It really has been a stellar year of television that set the bar high and proceeded to raise it further.
Here are 22 shows that kept us glued to the small screen in 2016.
Stranger Things
Who could have predicted how massive this Netflix original series would become? The Duffer brothers' sci-fi-horror show was the hit of the summer, becoming something of a global phenomenon. It had science-fiction/supernatural themes, government cover-ups, monsters and jump scares, but it was the 80's nostalgia that got everyone talking about it. Like ET and Super 8 before it, Stranger Things took a group of nerdy bike-riding kids and made them into a group of unlikely heroes. But let's not forget the star of the show, Millie Bobby Brown, whose telekinetic Eleven was one of this year's most compelling characters, despite hardly delivering many lines. Stranger Things was weird, wonderful and insanely watchable. Bring on season 2. – Natalie Xenos
The Flash
It may be about a superhero and not have the letters HBO attached to it but The Flash has rich and engaging storytelling. On a small budget, the series thrills week in week out. The consistency over 22 episodes is staggering, and whilst the second season may have failed to reach the speed of the first, it deepened our love for the characters. Their smallest squabbles feel huge. It is a show that perfectly balances villain-of-the-week episodes with the larger storyline and the just-debuted third season continues this theme. Melodramatic and filled with pseudo-science, what's not to love? – Henry Bevan
Veep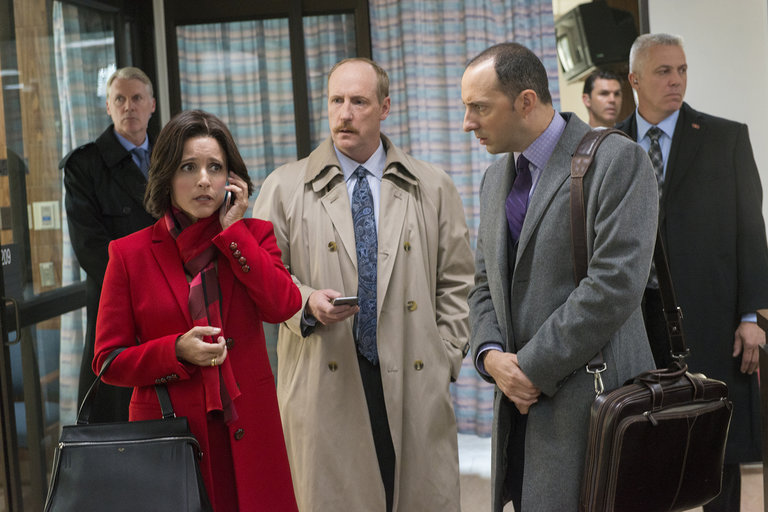 Veep is one of the most entertaining comedy shows on TV. The best thing about it is that it doesn't rely on slapstick or situational comedy but instead, is sustained by intelligent writing. Julia Louis-Dreyfus (Selina) is impeccable in her role and is backed by a cast of strong actors, each having their own special quirks. Veep brilliantly manages to satirise modern-day politics and since the shocking results of the US election, I can't wait to see how the show's creators incorporate the real world madness into the fictional one. – Rabeea Saleem
The Get Down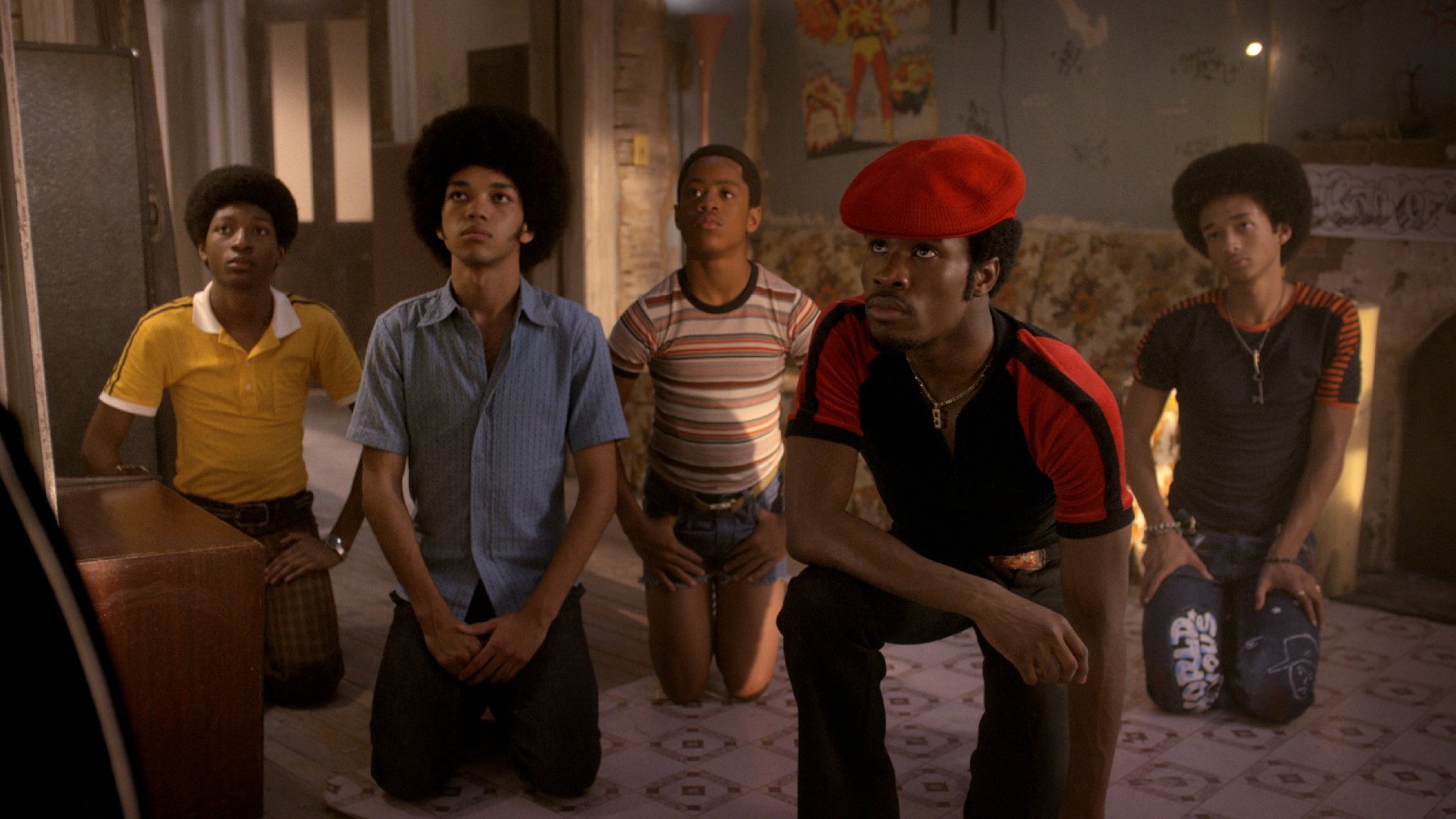 Netflix's wonderfully exciting and energetic musical/drama, The Get Down, gave us an insight into the disco/hip-hop craze that swept New York away. From the chaotic and beautiful mind of Baz Luhrmann, The Get Down not only takes the musical genre to a whole new, enticing level, but grounds it in issues of race, class and gender too. With the second half of the season coming up in 2017, get watching as soon as possible, because it's an experience that will keep you energised long after the final song finishes. – Heather Offord
Westworld
Perhaps one of the most talked about shows of 2016, HBO's update of Michael Crichton's futuristic thriller from 1973 in which robots from an illustrious theme park go on a rampage is as enthralling as it is enigmatic. Taking huge risks with its concept – various time frames, somewhat impenetrable characters and sprawling mysteries – Westworld is hard science fiction at its best. Dealing with big themes, never pandering or spoon-feeding its audience, Westworld is audacious storytelling. It truly is a masterwork of epic proportions, aided by excellent writing, directing and an ensemble cast that delivers with every single episode, with Evan Rachel Wood and Anthony Hopkins delivering mesmerising performances. – Nick Savvides
Fleabag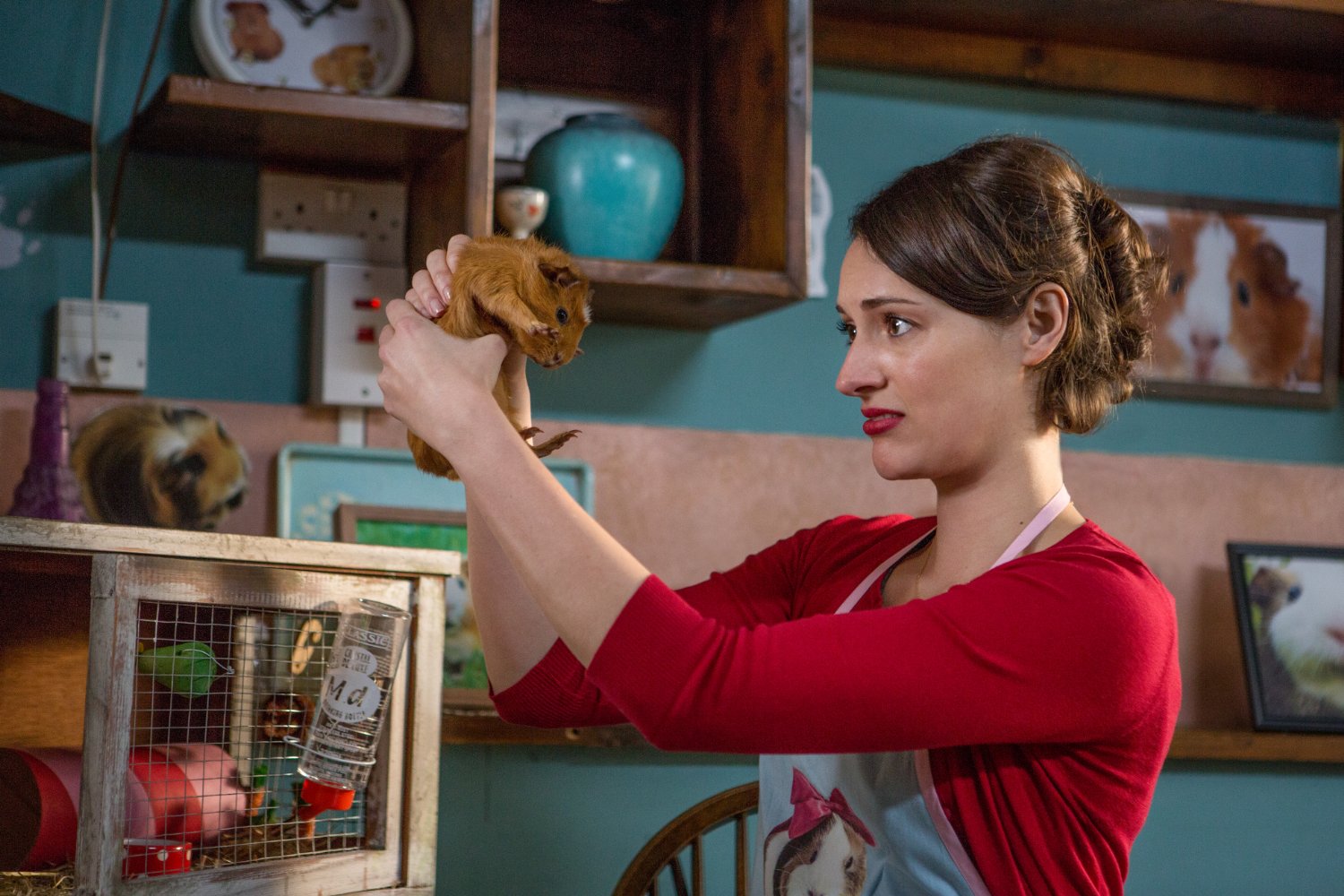 With its focus on a promiscuous twenty-something Londoner hurtling down a well-worn path of self-destruction in a desperate bid to "find herself", Fleabag may initially appear to be treading tediously familiar territory. But it soon becomes clear that this blistering BBC3 dramedy, written by and starring Phoebe Waller-Bridge, has something far more profound to say. For all its seething energy and biting humour – and don't be fooled, there are plenty of laughs to be found here – this is more than just another bitter black comedy, it's a dark and devastating study of grief, love and loss.
To label it, as some have, to simply be an exercise in crass and wilful immaturity, is to ignore the dominant themes of connection and companionship, which drive the series' narrative arc. The world Waller-Bridge observes is one where the strength of your social standing is the sole factor that determines your success in life, but her central character is, though she carries our sympathies, an aggressively acerbic force filled with rage and faced with an uncertain future; the story of a sad and squalid existence that feels painfully real. – James McAllister
Black Mirror
What better way to celebrate the year that has been 2016 (all the doom and gloom of it) than watching a show like Black Mirror. It manages to take and twist our near-future nightmares and present-day obsessions – masterfully presented in the first episode, 'Nosedive', which focuses on an Instagram-esque form of social media and the fanaticism it engenders – in an entertaining, thrilling and absolutely chilling way. Special mention to this year's fourth episode, 'San Junipero', which transcends Black Mirror's usually dark style and actually resembles something happy. – Amy Salter
Victoria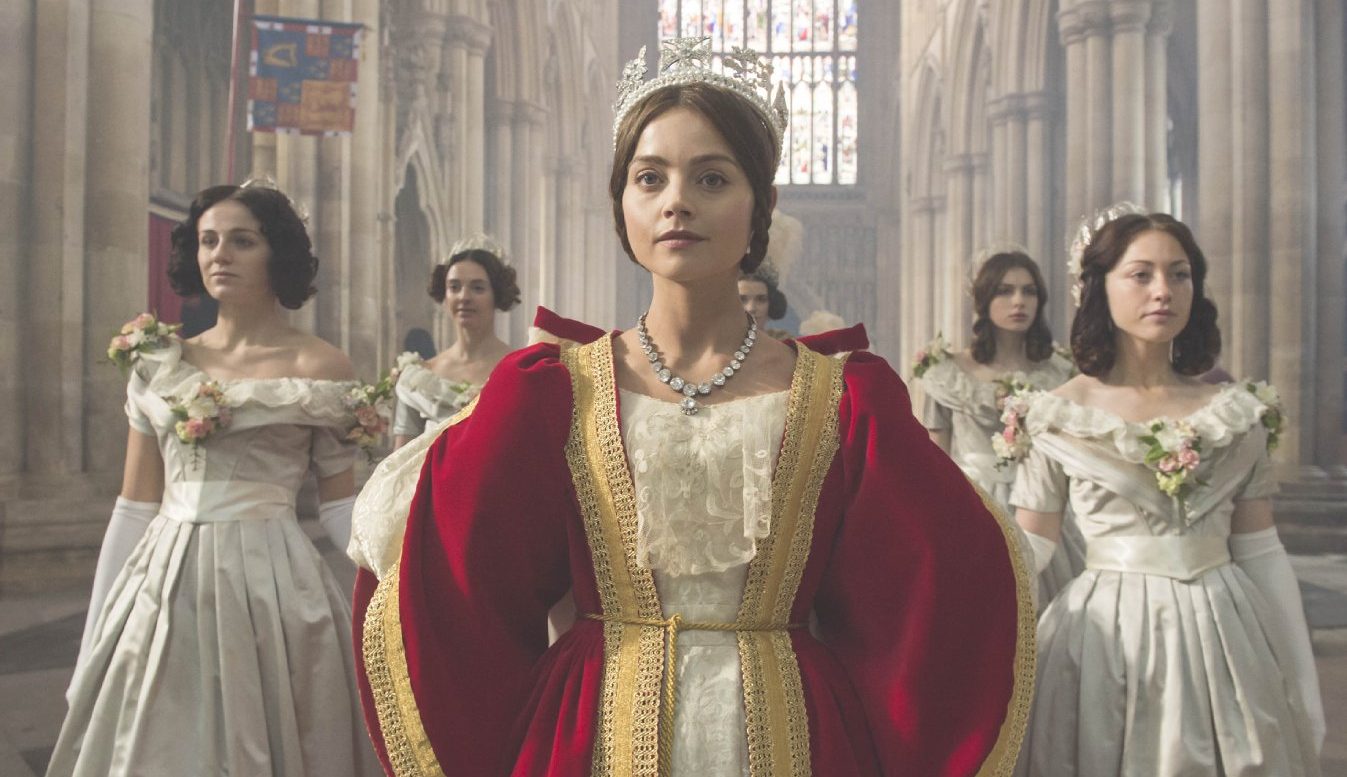 Stealing viewers from BBC One's Poldark this autumn was the superb eight-part series Victoria, starring Doctor Who's Jenna Coleman in the lead role. Depicting Queen Victoria's ascension to the throne at just eighteen and the first few years of her reign, Victoria was an engrossing period drama bolstered by a sparkling central performance from Coleman and an exquisite set. Whether it was watching a naive Victoria's blossoming friendship with the good-natured Lord M (Rufus Sewell) or her courtship with sullen Albert (Tom Hughes), Coleman was the star of the show. There was romance, drama, rebellion and royal unrest, and it was all delivered with typical good old-fashioned Britishness. – Natalie Xenos
Planet Earth II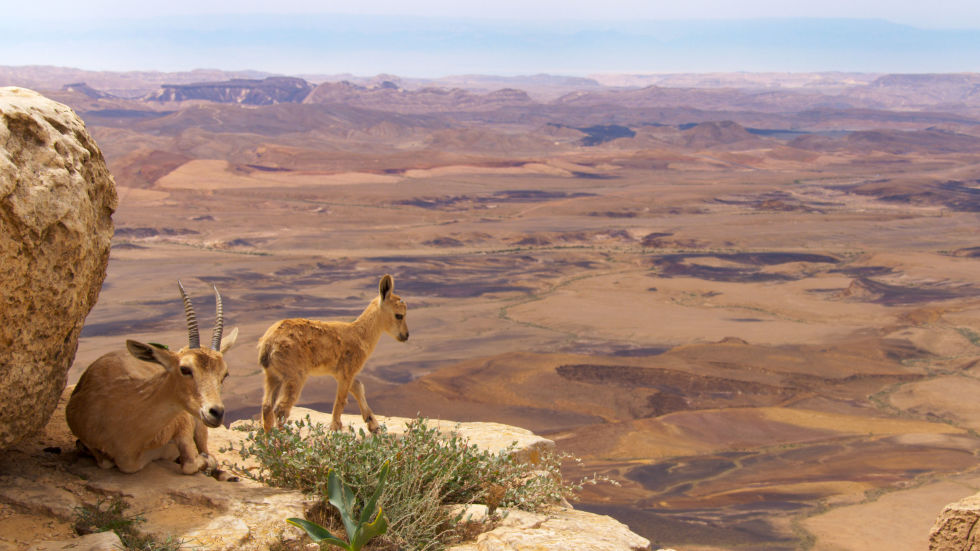 A series about the natural world might not immediately seem an obvious choice for a website dedicated to all things arts and culture. When that series hails from the BBC, when it's fronted by one of the most well respected broadcasters of all time and a genuine national treasure, and when it's called Planet Earth II, perhaps you can see where I'm coming from. Capturing the kinds of images we've come to expect from anything Attenborough is associated with, and recording the life-or-death stunts of the living creatures with whom we share our planet (in ultra-high-definition), Planet Earth II has shown itself to be world class. The 'diaries' too are a treat, giving viewers an insight into perhaps one of the most enviable jobs going – that of a BBC wildlife cameraman. This is British television on a global scale, and at its very best. – Laura Summerhayes
Chance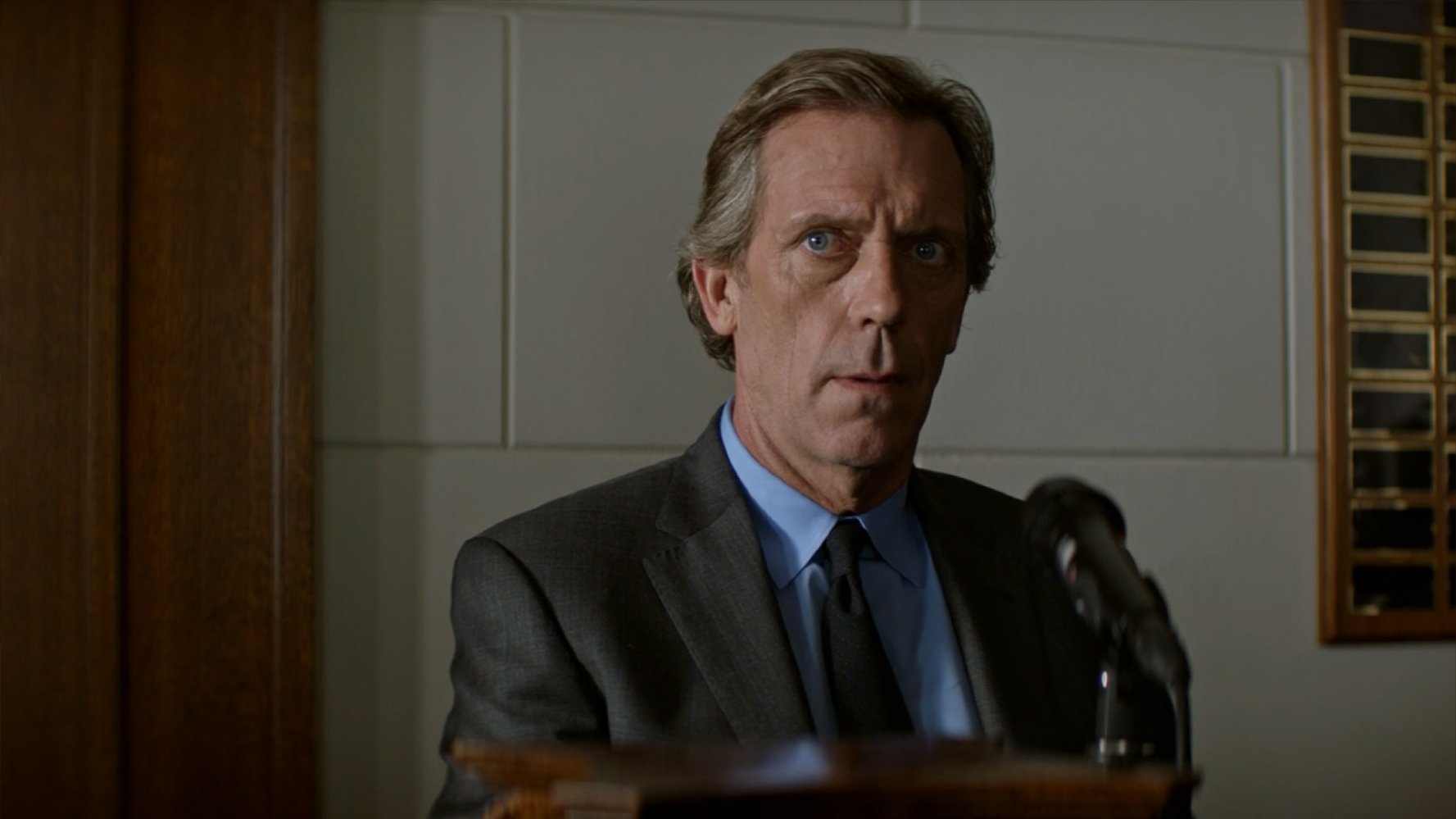 I think it's safe to say that doctors are lucky for Hugh Laurie. After playing a hugely popular, maverick doctor in House, Laurie now plays a neuropsychiatrist in this new series from Hulu. His character has shades of grey and more than a few skeletons in his closet. He has an interesting, dysfunctional slew of patients and the show is just the right blend of entertainment and suspense. It has a lot of potential but since the first season was based on a standalone novel by Kem Nunn, I'm curious to see which direction the show goes in its next season. – Rabeea Saleem
Jane The Virgin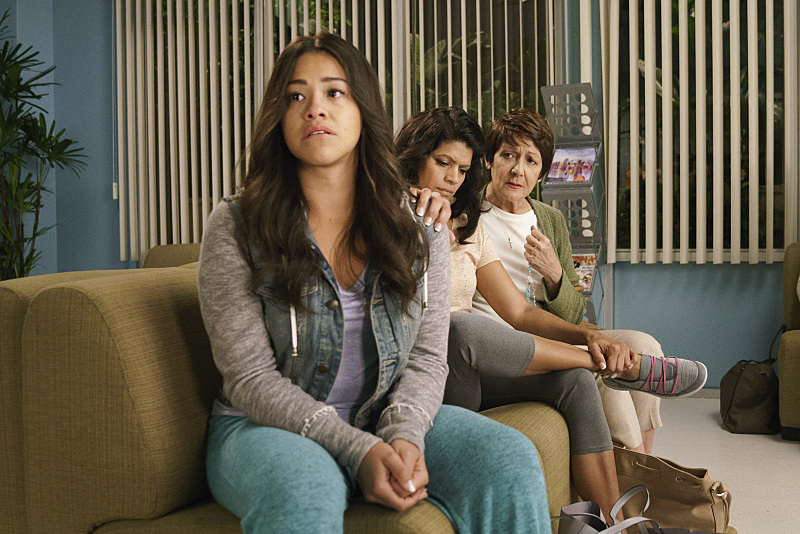 As a white English man, I have very little in common with Jane Villanueva (Gina Rodriguez). The brilliance of Jane The Virgin is how relatable it is. It does this through character interaction. The three generations of Villanueva women remind me of how my sister, mother and grandmother interact. The drama is so contrived it nods to the show's telenovela roots and subverts overdramatic TV dramas. Gina Rodriguez's performance gets the show on the list. Everything else is an added bonus. – Henry Bevan
Supergirl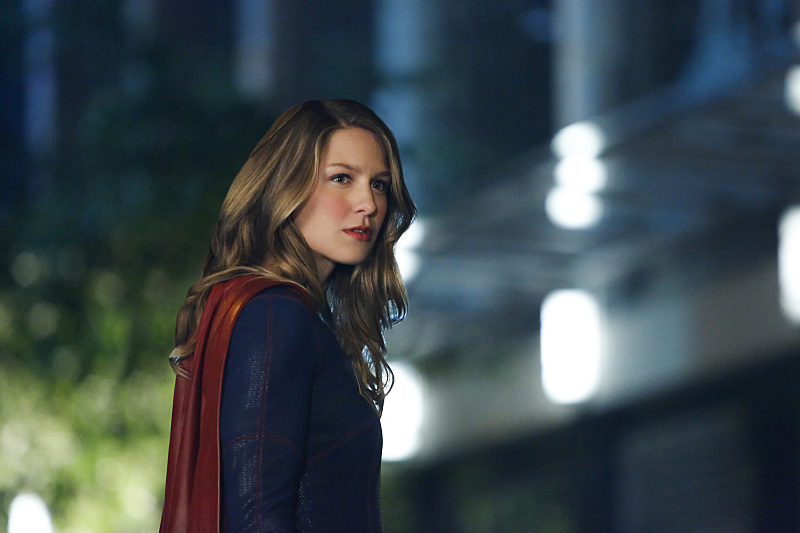 With DC shows multiplying by the second, it takes a great deal of charisma for a superhero show to really stand out. After an excellent first season, Supergirl heightens its drama, excitement and action with the arrival of new characters, self-discovery arcs and, as always, a perfect balance of humour and danger. As a lead, Kara Danvers is as likeable and complicated as ever, providing us with a female superhero we not only deserve, but need. The women of Supergirl are a strong part of the show, both in plot and character growth, and the relationships build nicely without an overwhelming sense of romance. The second season tackles hero complexes and family drama, as well as creating a respectful coming out story for a very important character. – Heather Offord
Gilmore Girls: A Year in the Life
The long-awaited return of everyone's favourite mother-daughter duo was the talk of Twitter this autumn. Seven years after the original run ended, Amy Sherman-Palladino's hit show returned to the small screen via four feature-length Netflix treats. Any fears that the show might not hold up in the present day were quickly assuaged by the quick-witted, warm-hearted first episode, 'Winter'. Plucking at your heart-strings, whilst also providing plenty of laughs, Gilmore Girls continued its winning formula: multi-faceted characters, fast dialogue and killer performances by its trio of leading ladies (Lauren Graham, Alexis Bledel and Kelly Bishop) – not to mention a final twist that will leave audiences wanting more. Gilmore Girls: Another Year in the Life, anyone? – Francesca Street
The Crown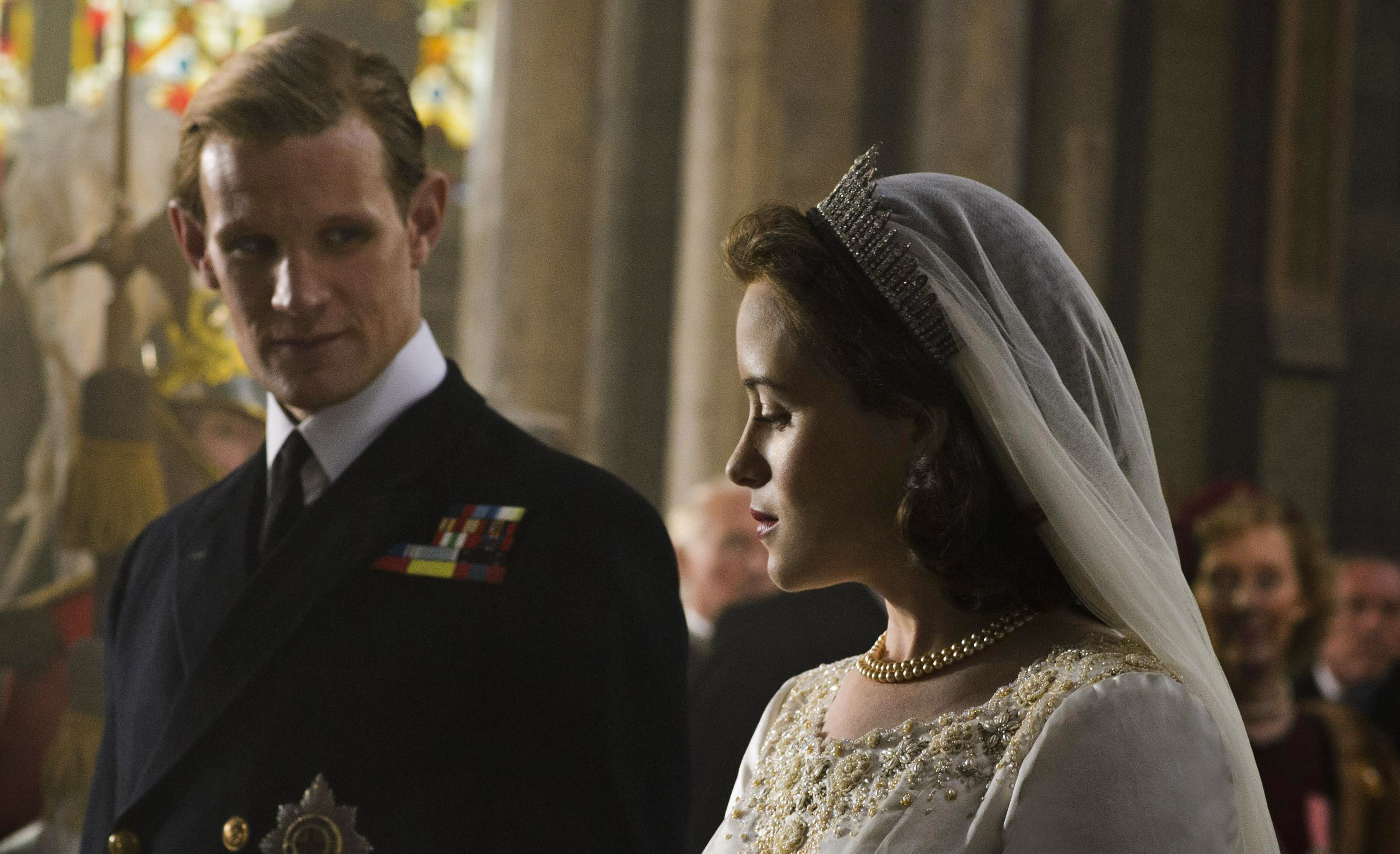 It is purported to have cost Netflix $100 million to produce the first series of their highly anticipated royal drama, The Crown, and we're pleased to report that it's worth every penny. Helmed by The Queen writer Peter Morgan and Billy Elliot director Stephen Daldry, the show takes us behind the scenes of Buckingham Palace as 25-year-old newlywed Queen Elizabeth II (a commandingly unassuming Claire Foy) is faced with the daunting prospect of leading the world's most famous monarchy. It's a slick, superbly crafted drama, with stunning performances – Vanessa Kirby shines in particular as the lovesick Princess Margaret – and sumptuous visuals, which reaffirm Netflix's position once again as a leading producer of top-quality TV. – James McAllister
Crazy Ex-Girlfriend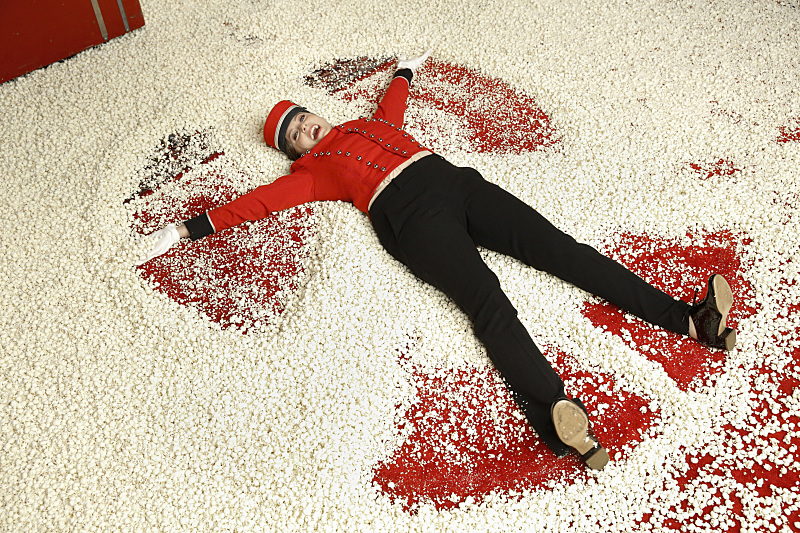 With 2016 being such a depressing year, TV watchers needed something fun and upbeat to keep the mood light. Enter Rachel Bloom's musical rom-com Crazy Ex-Girlfriend, a hilarious American show about an eccentric New York lawyer who moves to California on a whim, chasing after her childhood crush in the hope she'll find happiness and love. The plot is ridiculous but it's the quirkiness of the writing that makes it such a winner. Multi-talented Bloom stars in the lead role as crazy Rebecca Bunch, who's absolutely charming despite being a bit of a nut. With its brilliant musical numbers (commenting on everything from yoga to heavy boobs to a textmergency), this show is delightfully silly and just about the most entertaining thing on TV in 2016. – Natalie Xenos
GBBO
The Great British Bake Off is a matchless blend of heart, humour and joy, but this year's series ended on a bittersweet note following news of its departure from the BBC, and the loss of both of its presenters, the inimitable Mel and Sue, and Britain's favourite food personality Mary Berry. Regardless, 2016's bakers made enough ingenious cakes, crumbling, ugly biscuit messes and gif-worthy innuendos to let the show end on a high – and who can forget Candice's gingerbread pub! – Amy Salter
Orange is the New Black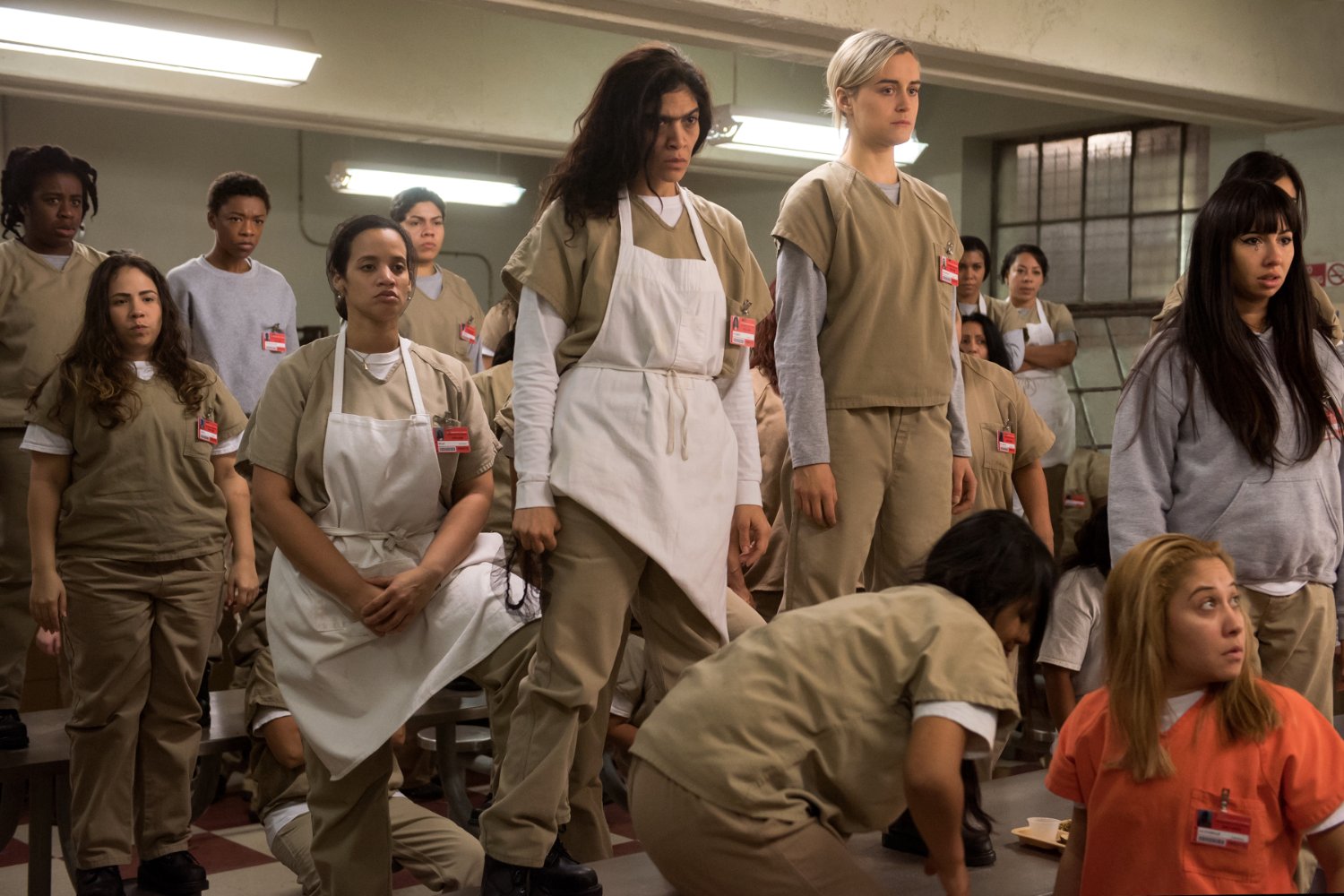 The third season was considered a low-point for the inmates of Lichfield. Season 4 came back stronger leading to a climax that leaves us fully on board for season 5. Small-time celebrity Judy King (Blair Brown) provides a path to understanding the white privilege prevalent in the prison. The march of capitalism tramples the inmates via overcrowding and underfunding (it's nice to know that the US has ended the federal use of private prisons). Then the series closes with thoughtless, police brutality claiming an innocent life of a favourite character. Orange is the New Black has always been a microcosm of US society – but season 4 pushed it all up a notch. Now, someone stands with a gun, surrounded by supporters egging her on to shoot. What will happen next? – Simon Columb
How to Get Away with Murder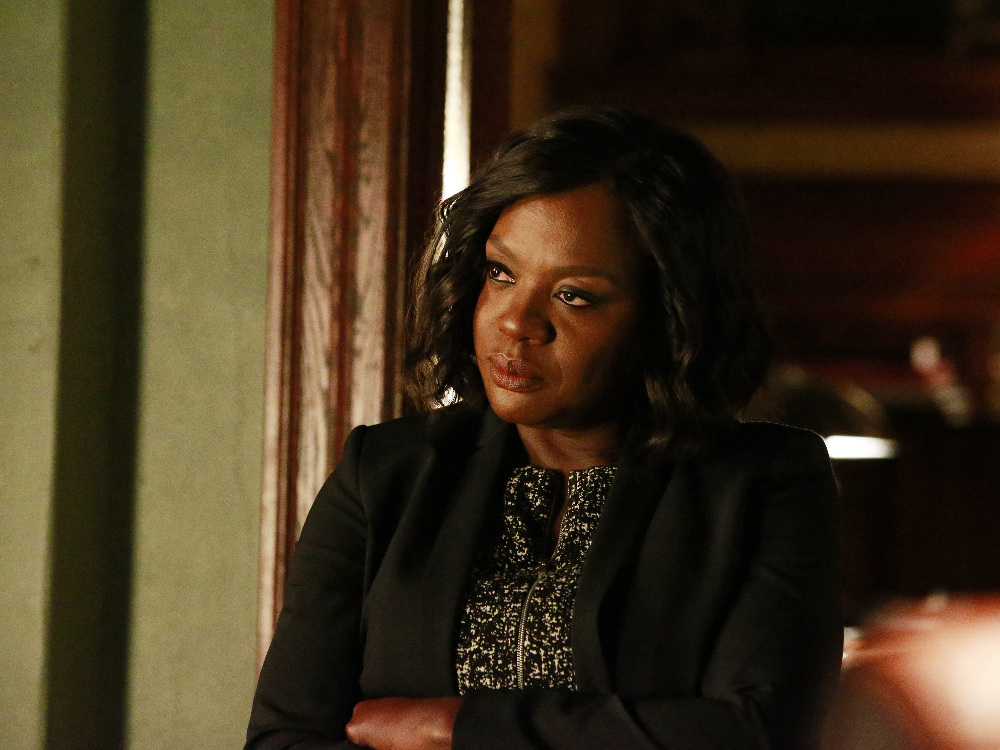 If you're a fan of Shona Rhimes and enjoy her popular TV creations Grey's Anatomy and Scandal, then you should be watching How to Get Away with Murder. This show has so many twists and turns that will leave you scratching your head as it throws all your assumptions and predictions out of the window. Viola Davis stars as Annalise Keating, a law professor who, along with five of her students, becomes involved in multiple murder plots that escalate into other intricate and thrilling plotlines. The show is currently on its third season, but it's never too late to go back and watch all the drama and mystery unfold from the beginning. – Tara Folkes
Wynnona Earp
Genre hybrid shows were a bit hit or miss this year, but one that has really taken off from its unique first season is Wynonna Earp. By mixing Western with the supernatural and police drama, the show is grounded in a small town filled with entertaining dynamics between characters, which makes it stand out from the crowd. The lead is quirky, complex and feisty, and will have you belly laughing as well as tearing up. It's a bravely unique comic book-based show, and has already gained something of a cult status online. There are monsters in the form of 'revenants', revived dead murderers, confused cowboys and enough dry humour to soak up a river. Wynonna Earp is smart, funny, surprising and filled with great twists. – Heather Offord
The Durrells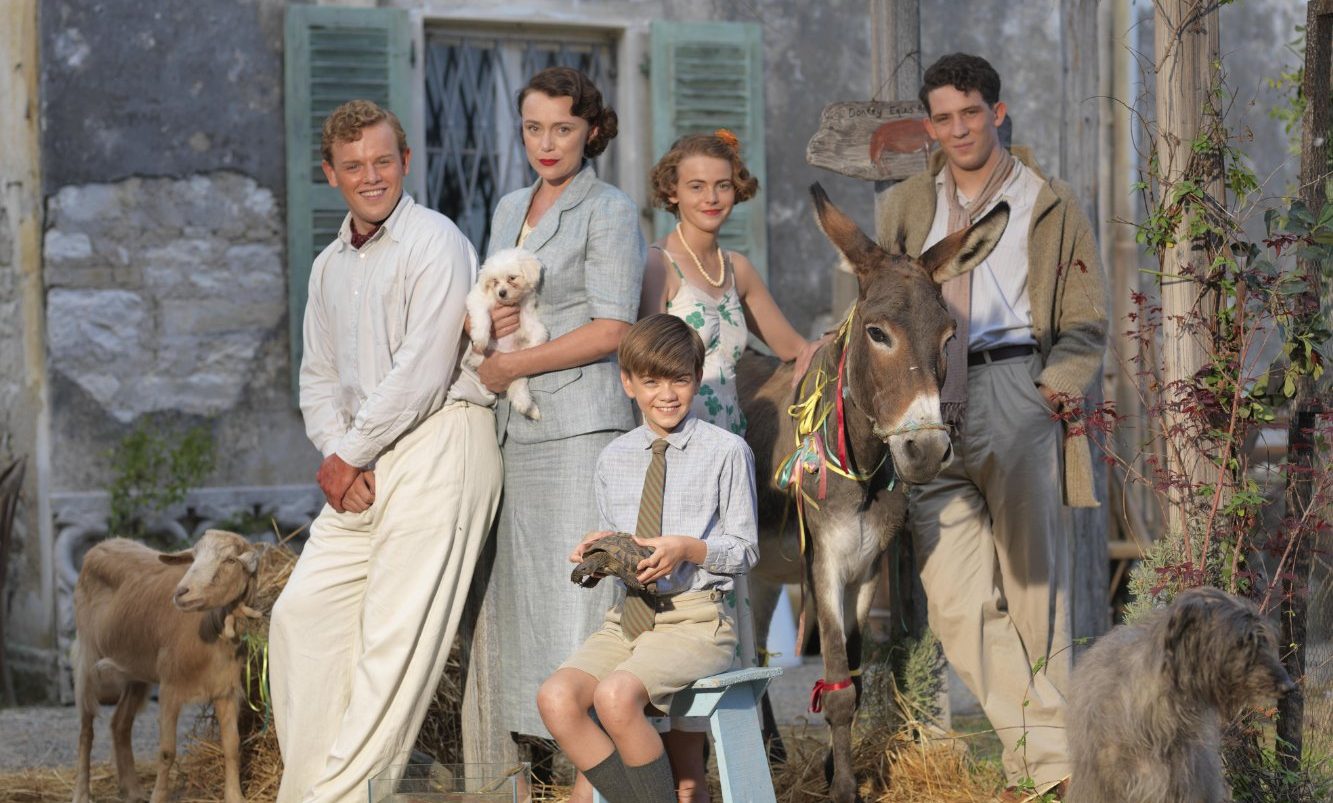 Taking audiences away from cold, rainy England and transporting them to the sun-drenched, picturesque setting of Corfu, The Durrells was a recipe for success. A six-parter based on Gerald Durrell's autobiographical books chronicling his family's relocation to the Greek island in the 1930's, the series portrayed the struggling dysfunctional family saga perfectly. Keeley Hawes is fantastic in pretty much everything she does but as Durrell matriarch Louisa, a woman so blatantly out of her depth, she was terrific. Seriously, just give this woman all the awards. If you didn't catch The Durrells on ITV earlier in the year, you missed out on a treat. – Natalie Xenos
The People v. O.J. Simpson: American Crime Story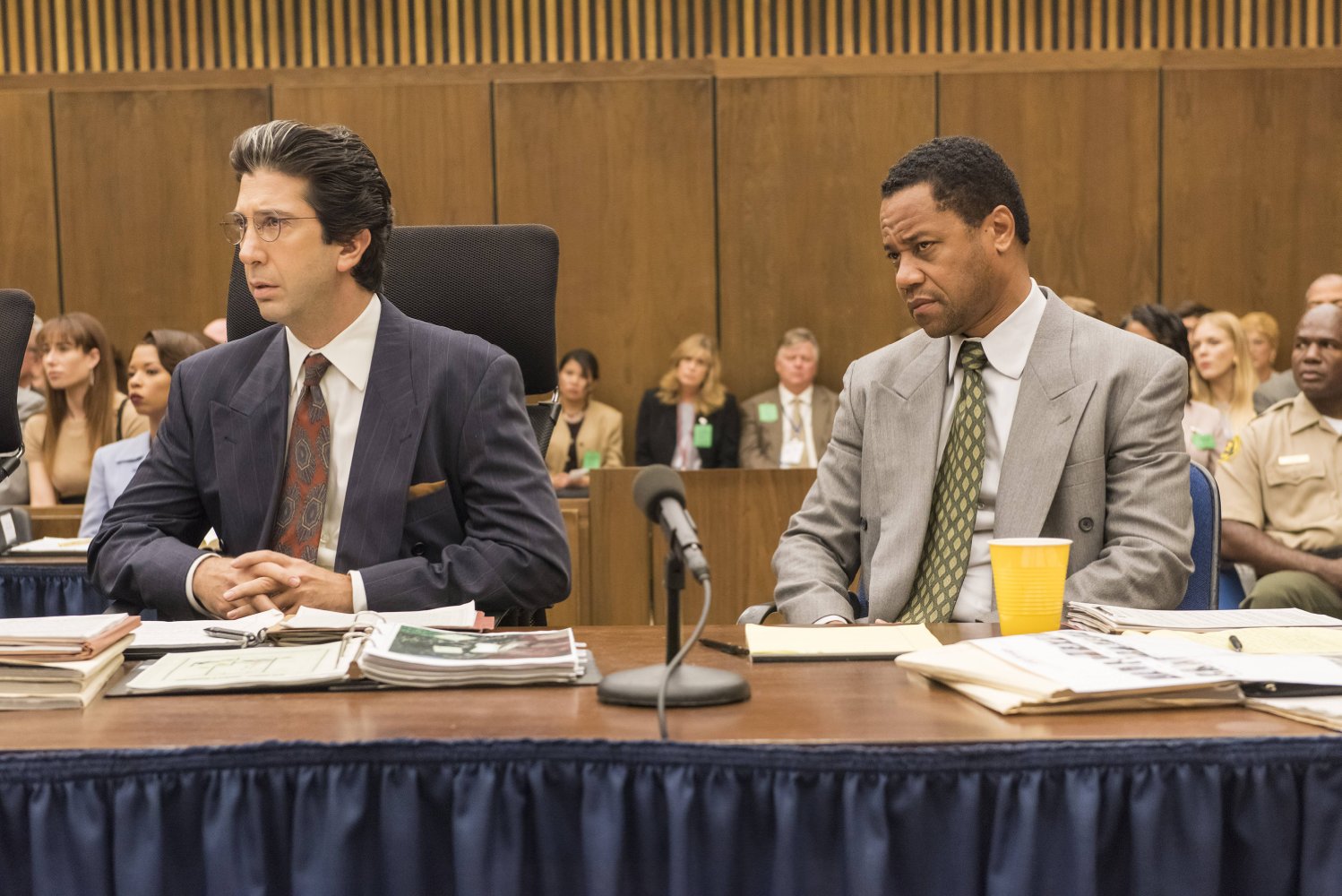 Many consider The People v. O.J. Simpson to be the "trial of the century". Certainly, it is one of the most publicised court cases in American history, and as this superb dramatisation proved, it is also one of the most fascinating. For those who remember the Simpson case, its dissection of the major players – including O.J.'s legal team, led by Robert Shapiro (a towering John Travolta) – has generated a renewed international interest in the trial – writers Larry Karaszewski and Scott Alexander make it clear in no uncertain terms that, despite his acquittal, they believe Simpson to be guilty, and therefore focus plenty of attention on the tactics employed by both the prosecution and defence to try and influence the jury. For those who were too young at the time, it's the perfect opportunity to garner a greater understanding as to why this was seen by so many to be such a significant event. – James McAllister
Celebrity Juice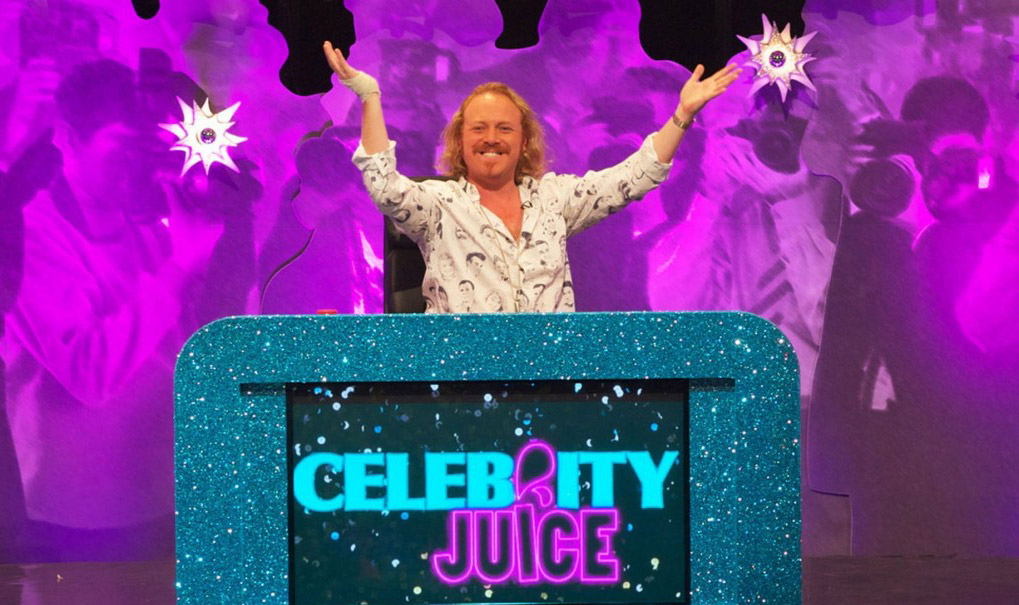 The highlight of the year for panel TV has got to be ITV's Celebrity Juice – who else can get Holly Willoughby and Phillip Schofield to unknowingly participate in a nude comedy face insert? Each week two teams led by Fearne Cotton and Holly Willoughby battle it out for Keith Lemon's Celebrity Juice prestige, through fun rounds including a box race. Celebrity Juice is outrageous – the perfect comedy show for those with a crude, filthy sense of humour.  – Cassie Andrews
Honourable Mentions: Game of Thrones, Line of Duty, The Night Of, Girls, Humans