4 graphic novels you should read this month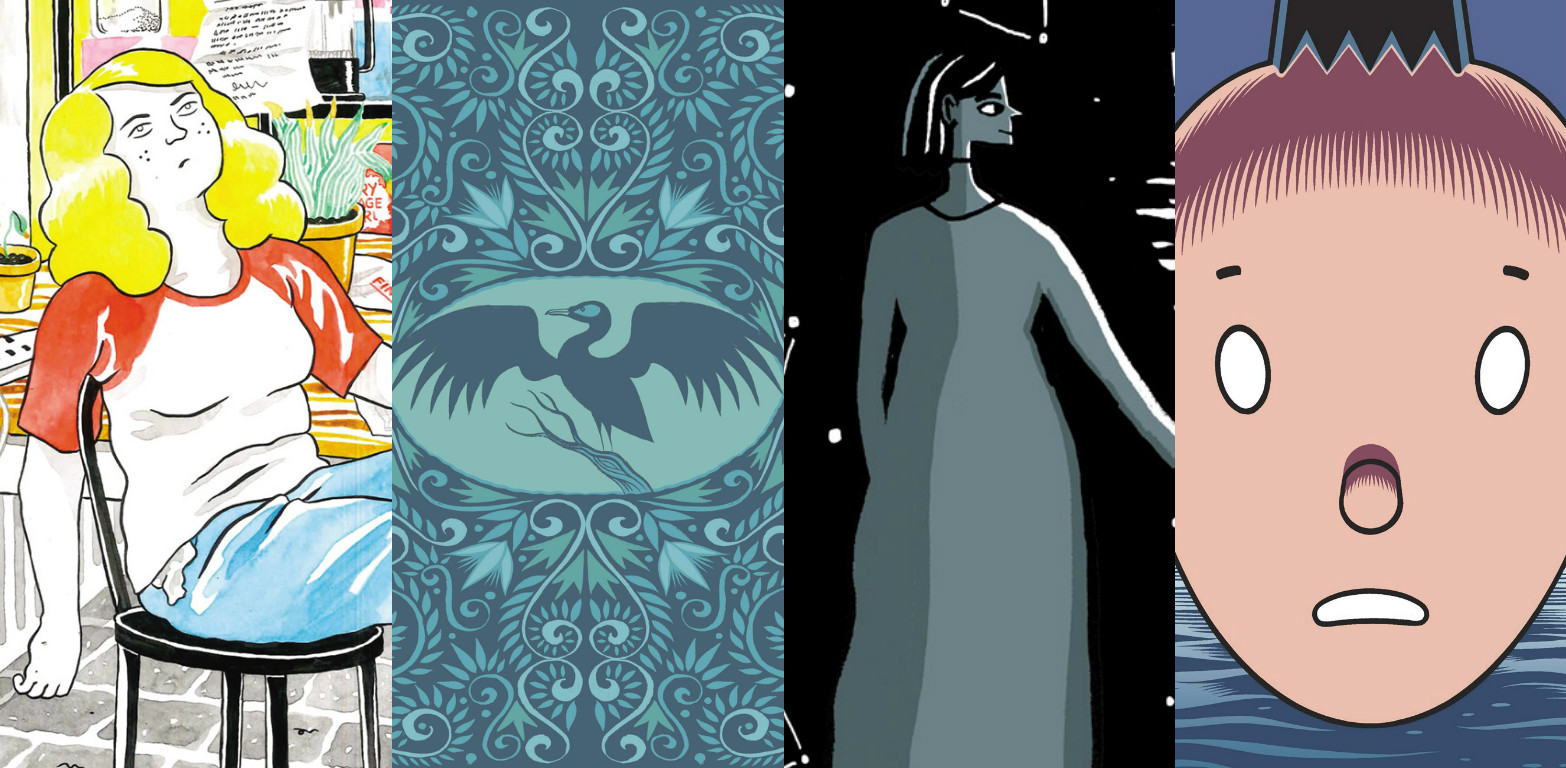 Tired of the same old crime thrillers and hackneyed romance novels? Looking for something with a little more substance to indulge in as the wintery weather sets in? Graphic novels are the perfect antidote to these dark, rainy days – the ultimate literary escape to enjoy with a steaming mug of tea and plate of bourbons. From epic interwoven tales of love and betrayal, to the story of four young women trying to make their way in the big city, these are four graphic novels to add to your autumn reading list.
The One Hundred Nights of Hero – Isabel Greenberg (Published 15th September 2016)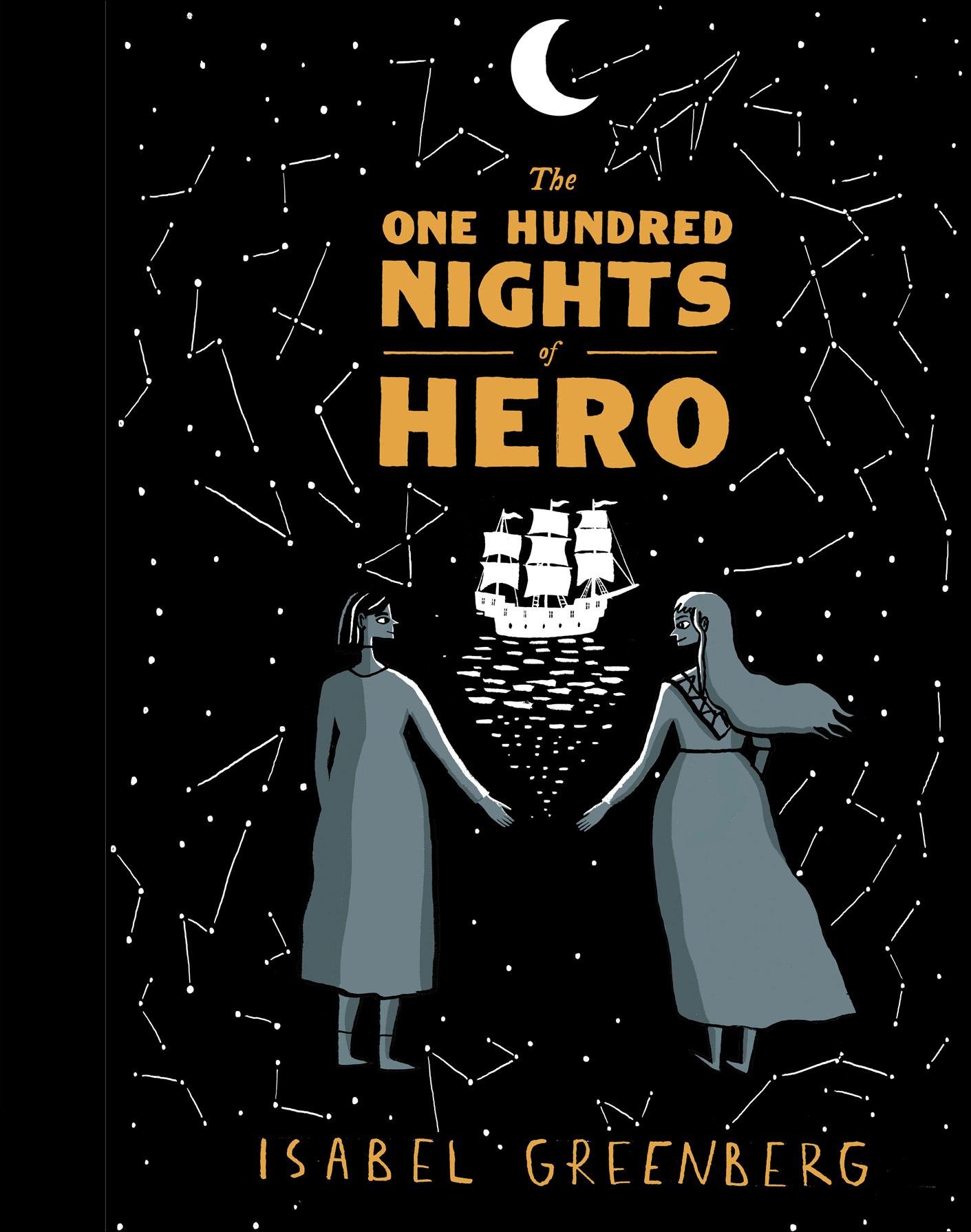 Celebrated for her debut graphic novel, The Encyclopaedia of Early Earth, Isabel Greenberg is an illustrator and writer with a rare talent. Her second book, The One Hundred Nights of Hero, is an equally beautiful collection of tales about survival and fortitude in the face of evil and inequality. Greenberg weaves together multiple epic narratives to create a whimsical tapestry of stories about the sky, friendship, love and sisterhood. More than anything though, this is a novel about the power of storytelling.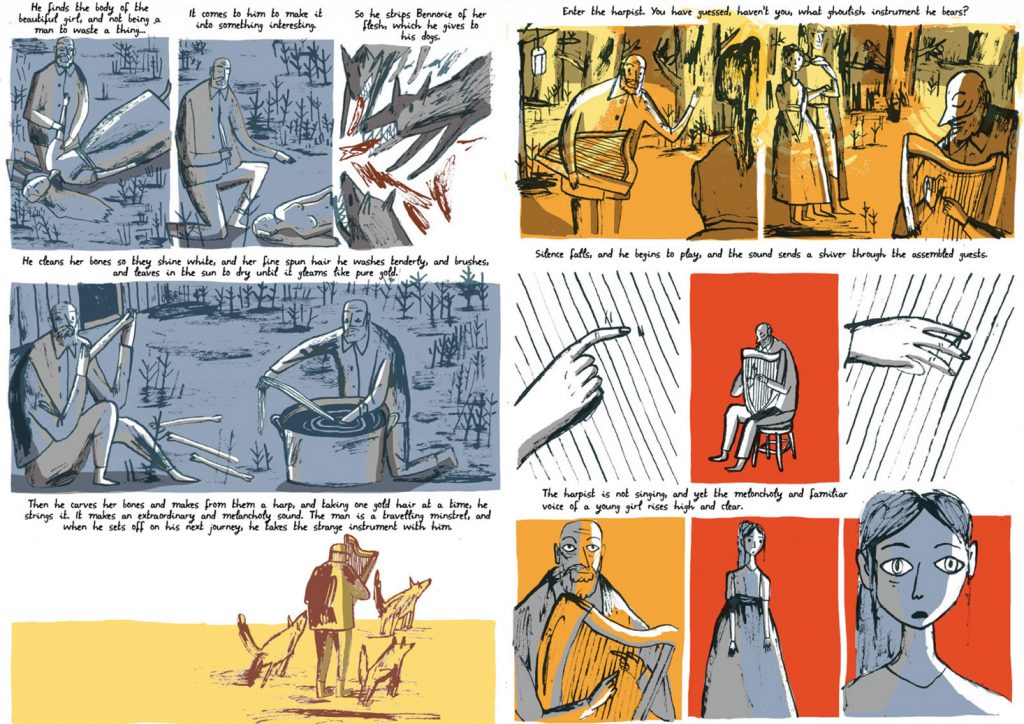 Greenberg's illustrations are bold and imaginative – filled with heart and soul and meaning. There's a feminist streak running through most of the tales, the message that women should not, and will not, be oppressed by men. Though these stories take place in different times, in different lands and on different planets, the themes they explore are universal.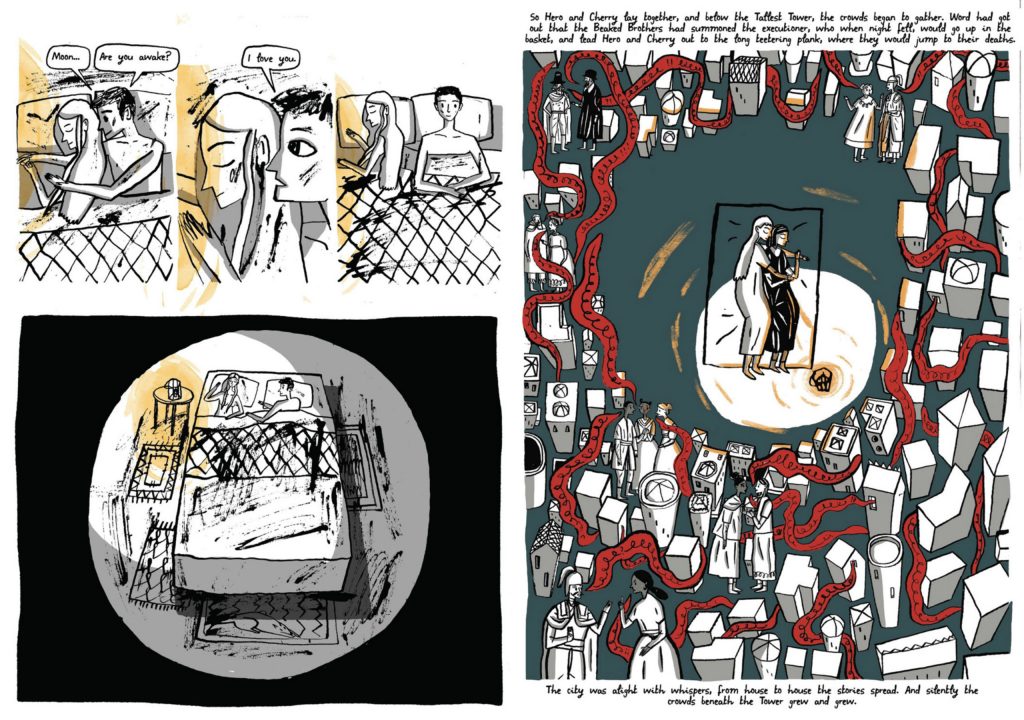 It's impossible not to get completely swept up in The One Hundred Nights of Hero, which is split into six parts with a prologue and epilogue. Greenberg isn't just an illustrator, she's a wildly creative and inspiring storyteller who blends myths and fables to write stories that anyone with an imagination will find it difficult not to fall in love with. If you've never picked up a graphic novel, this is the perfect book to start with.
Cormorance – Nick Hayes (Published 20th October 2016)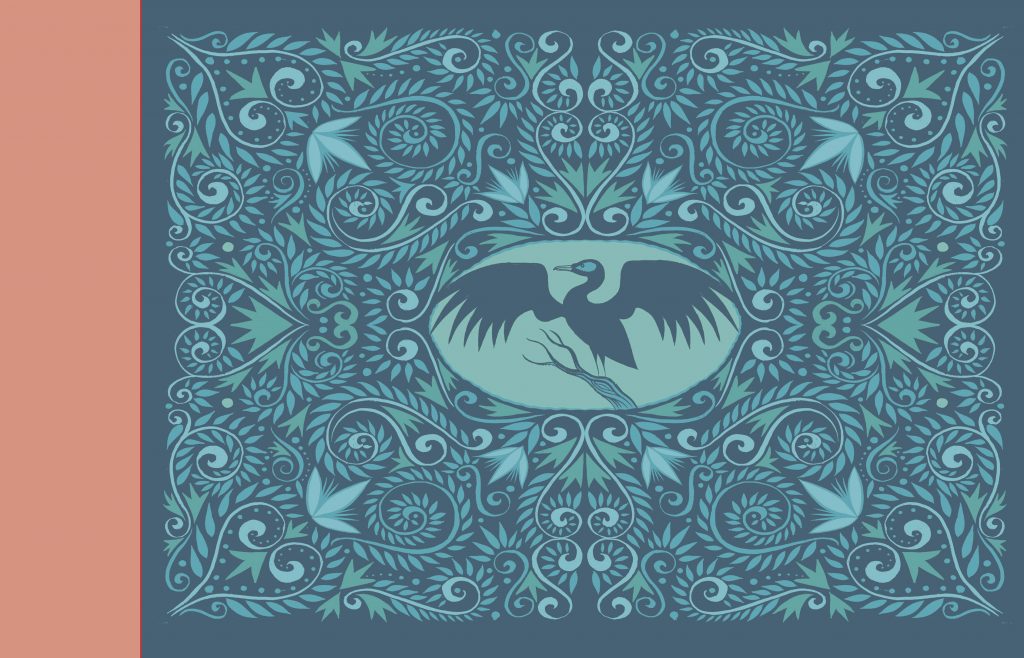 Whilst most stories rely on words to draw readers in, Nick Hayes' latest graphic novel lets the illustrations do the talking. An entirely wordless fable steeped in oceanic greens and blues, Cormorance lives up to the description of being a 'hymn to the natural world'.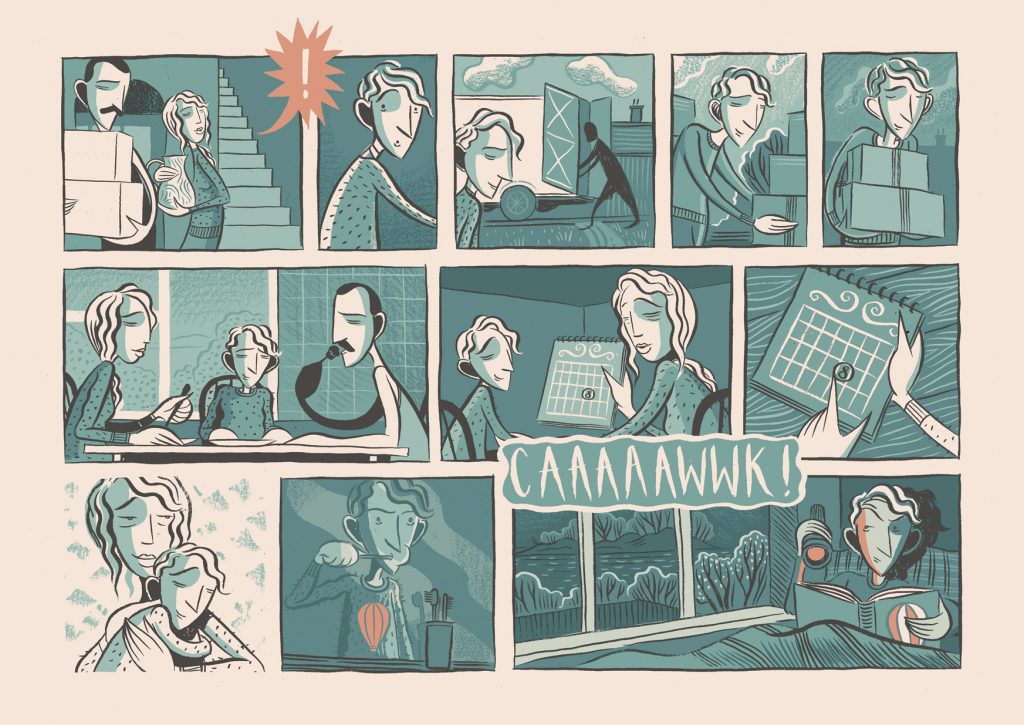 Featuring a grieving young boy, a determined young girl and a fortuitous meeting at a deserted reservoir, Hayes' visual story is one of loss, bravery and redemption. Whilst the tale is an inherently human one, the beauty of this book is that it actually doesn't need words to tell it; Hayes captures a spectrum of emotions in his characters faces, communicating perfectly what they're thinking and feeling with a simple change of expression or body language.

A pull out page towards the end of the book is an exquisite work of art, showing just how talented a graphic novelist Hayes is. It takes a while to grasp the nature of the story but once you do, the visuals become a language of their own, the colours, shapes and lines taking the place of words and sentences. You'd be hard pushed to find a more beautiful graphic novel than this one.
Last Look – Charles Burns (Published 6th October 2016)
If you like your graphic novels strange and surreal, look no further than Charles Burns. The Eisner award winning comic book writer's epic trilogy (X'ed Out, The Hive and Sugar Skull) has been collected into one volume for the first time and it really doesn't get any creepier than this.
Last Look reads like one long mind-bendy trip; a weird and disturbing story that follows Burns' troubled creation, Doug, through different stages of his life. Fragments of the character's past and present are swirled together with lurid and terrible dreams, sometimes so seamlessly that it's difficult to figure out what's fact and what's merely a figment of Doug's messed up mind.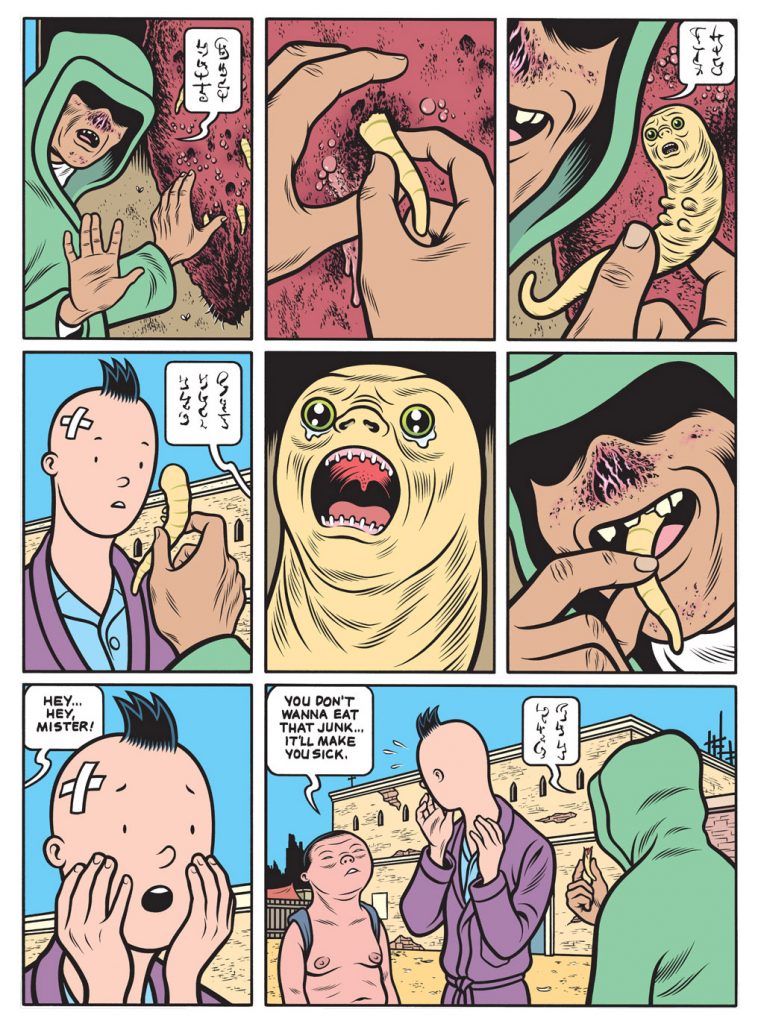 Whether it's something mundane like Doug eating a pop tart or the bizarre image of a female 'breeder' giving birth to a monstrous egg, there's something hypnotically grotesque about Burns' illustrations. It's an acquired taste, but Last Look is the ultimate book for committed graphic novel and comic lovers; you're sure to find something different with each subsequent read.
Saving Grace – Grace Wilson (Published 3rd November 2016)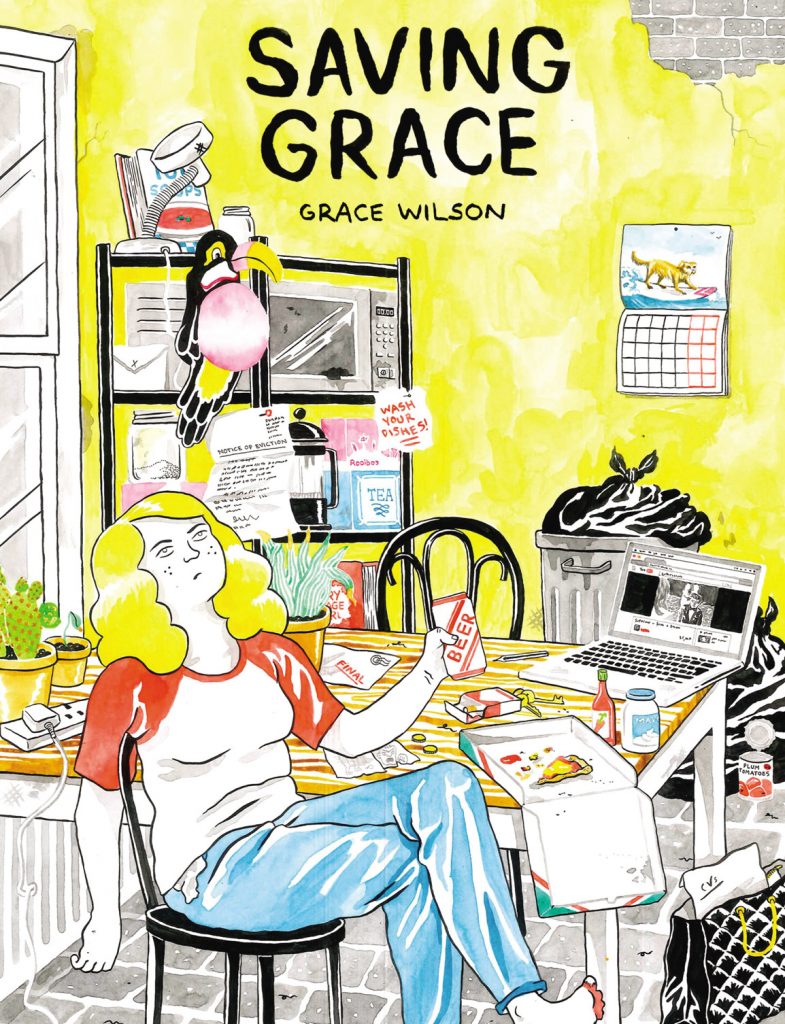 Perhaps the most accessible graphic novel on this list, Saving Grace is a colourful, funny and frank story that paints a perfectly accurate picture of young women trying to make their way in the big city. Career struggles, money worries, fights between friends, it's all explored with an honesty and simplicity that comes from Wilson's own life experiences.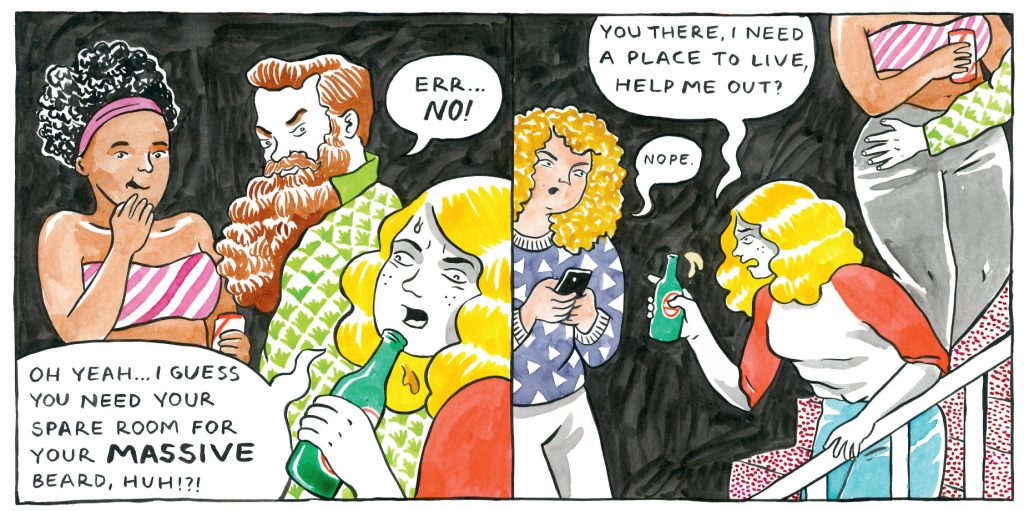 The novel follows university graduate Grace who's becoming increasingly fed up with living in an expensive and rapidly gentrifying East London. Whilst her friends make alternative plans after being evicted from their ramshackle house, Grace feels progressively out on a limb as she looks for a rewarding job and an affordable roof over her head.
This is a graphic novel for the Girls generation, following normal women with the same struggles all twenty-somethings can relate to. It'll make you laugh, sigh and nod in agreement as Grace stumbles from one disaster to the next in search of self-fulfilment. Grace Wilson is the graphic novel world's Lena Dunham and a talent to watch out for in the future.
All of the above graphic novels are published by Jonathan Cape.