Book Review: The Lonely Hearts Travel Club: Destination Chile by Katy Colins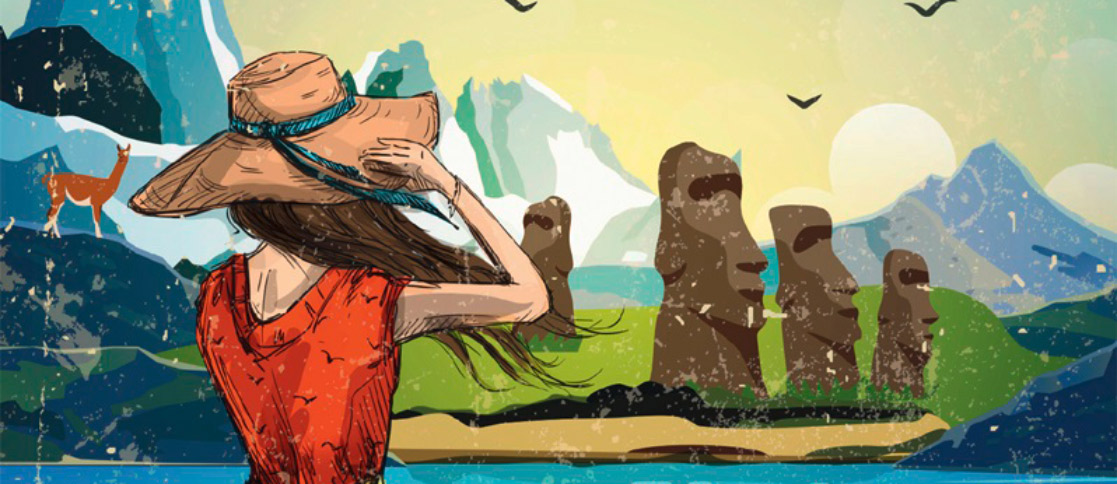 The cool chill of autumn is upon us but if you're not quite ready to forget those warm summer days, the third book in Katy Colins' The Lonely Hearts Travel Club series will transport you to deliciously sunnier and sandier climes. Destination Chile continues Georgia Green's adventures as she jets off to South America to take part in a television series.
Inspired by Colins' own life story that saw her embark on a solo trip around the world after her wedding was called off, The Lonely Hearts Travel Club series has followed Georgia as she mended her broken heart in Thailand and built up her travel and tour agency in India. Now Georgia is off again, this time with her loving boyfriend, Ben, to be contestants in a reality show that sees them pitted against three other couples to win a huge monetary prize.
Chile is beautifully rugged, another postcard destination to cross off the couple's travel list, but this is the first time they've actually travelled together, and with the pressure of the competition and a camera fixed on them all the time, Georgia and Ben's relationship starts to strain. Under the scorching sun, cracks begin to appear and dormant issues rise to the surface like angry heat bumps.
Georgia might have left behind the unlucky in love Bridget Jones persona but her insecurities about being jilted still linger under the surface, ready to reappear as soon as she feels out of control or deceived. She's an ordinary girl who has romantic fantasies and she has a specific idea of how she expects the Chile trip to go; naturally, when it fails to deliver all that she'd hoped, Georgia can't help but feel disappointed.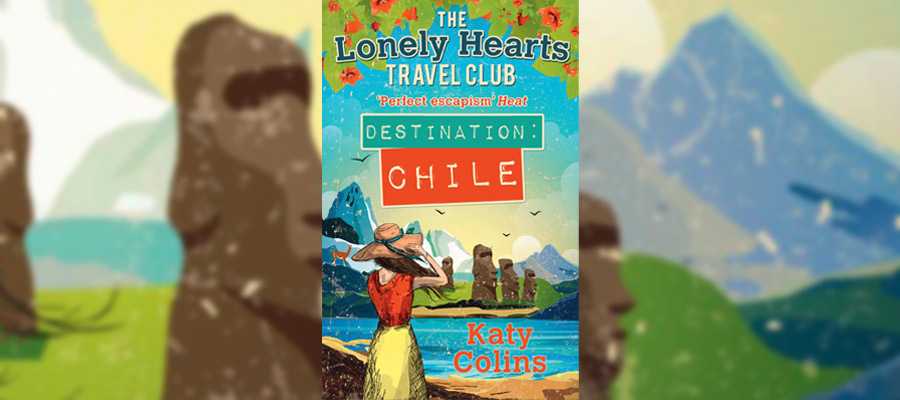 Having experienced similar travels to her protagonist, Katy Colins knows first hand what round-the-world adventures entail; they involve awkward toilet encounters, not understanding the local language, drinking too much and doing things you probably wouldn't ever do at home. Her adventures add an authenticity to The Lonely Hearts Travel Club series, but it remains outlandish enough to be delightfully fictional.
Colins writes with a girly lightness, painting a vivid picture of the surroundings and the very different couples taking part in the TV series. Even in the more dramatic moments – where Georgia and Ben come to blows in the Patagonian wilderness – the book never feels heavy, always coming round to look at the bright side of a bad event. And that's what Colins really has a talent for – writing entertaining and heart-warming stories that will bring a smile to the reader's face.
The fourth instalment in the series, Destination Australia, is already underway, set to be published in 2017, and I can't wait to see what adventures Georgia will get up to down under.
★★★★