The Swimming Pool is a novel that oozes summer. Everything from the rising temperatures to the decreasing inhibitions of the main character makes Louise Candlish's novel one that is best enjoyed sitting on a beach with the sun beating down and the sound of the surf roaring nearby. But that doesn't mean you can't enjoy it now we've moved to the other side of those heady days, either. Take away the summer glamour and The Swimming Pool becomes a dark and chilling thriller about hazy judgements and their inevitable fallout, which is certainly worth your time and attention.
Natalie Steele is a primary school teacher when the Elm Hill lido opens, meaning her days can be filled with nothing beyond long lazy days by the pool. At first, with her husband taking on private tutoring students over the summer holidays and her daughter's fear of the water, Natalie's daily swims become something of an escape for her, some time to spend giving herself over to her love of swimming once again. But when she meets the beautiful and charming Lara Channing, her new neighbour and the former model and actress who spearheaded the campaign to re-open the lido, Natalie is instead flattered by her attentions and wants nothing more than to be drawn ever closer into her elite circle, maybe even at the cost of her relationships with her husband, daughter and friends.
For such a simple premise, there is a lot going on in this novel. Between Natalie's experience of motherhood and fighting with the need to protect her daughter from the world or let her grow up and do her own thing, to ageing and feeling like your best years are behind you when your teenage daughter's are just beginning, to reflecting on relationships new and old, as well as friendships that define you and the actions of your youth catching up with you… The Swimming Pool never allows itself to get complacent. Instead, it takes all of the thoughts swirling around the 40-something protagonist's head and puts them on the page in stark, ruthless detail.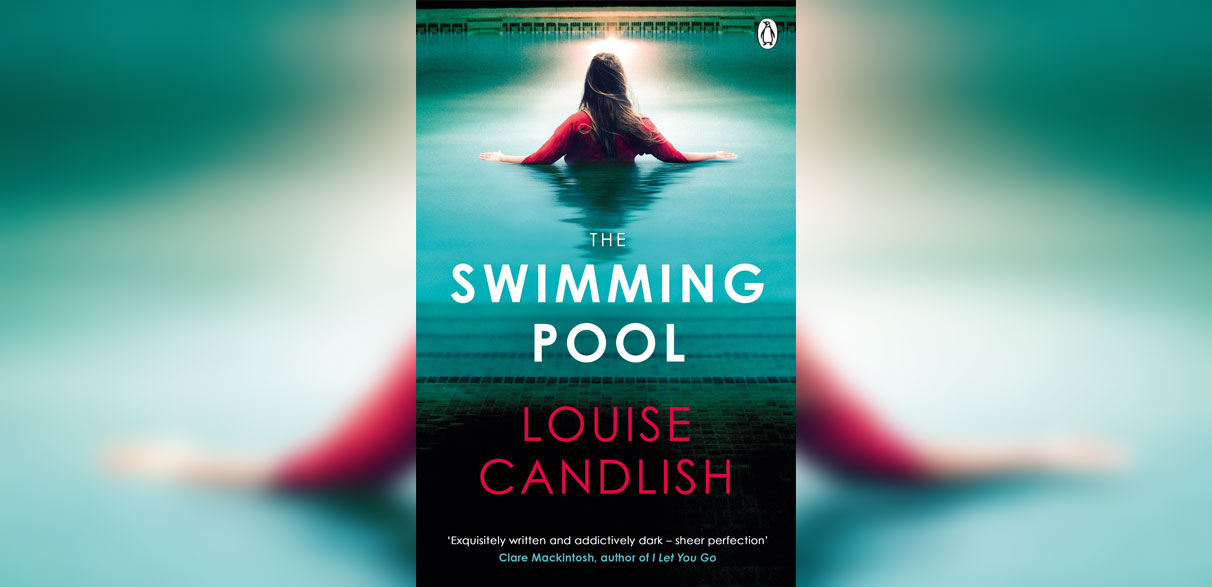 Which of course can make it quite difficult to actually like Natalie. She's so wrapped up in her own world and wants and desires that she comes across as selfish, inconsiderate and needy – which makes the extent to which she's so drawn in by Lara happen too quickly for us too care overly much about the nuances in their dysfunctional relationship. It's only right then, if not a little frustrating, that the entire events of the novel are only told to us through Natalie's own forever-clouded judgement, even while the closing chapters provided an intriguing enough glimpse into the role of other characters to make me wish we'd seen a bit more of it throughout.
Still, The Swimming Pool had plenty of twists and every page was taught with tension, but seeing as the prologue (which did a fantastic job of setting the scene and drawing you in) was either a red herring or simply left unexplained, finishing the novel itself felt like we were constantly building up to a twist that never happened, while all the other game-changers in the story came too late in the novel to make their mark and leave a lasting impression.
Candlish's writing is certainly detailed and impressive, and her story is dark and gripping, but personally I could have done with less waxing lyrical about well-off neighbours with expensive taste and terrace views of the newly-opened pool that gleams dangerously in the sunlight, and more of a focus on tightening up her already-intriguing characters and their motivations to turn a good novel into something great.
★★★
The Swimming Pool was published by Penguin on 28 July 2016.