Book Review: Chasing the Sun by Katy Colins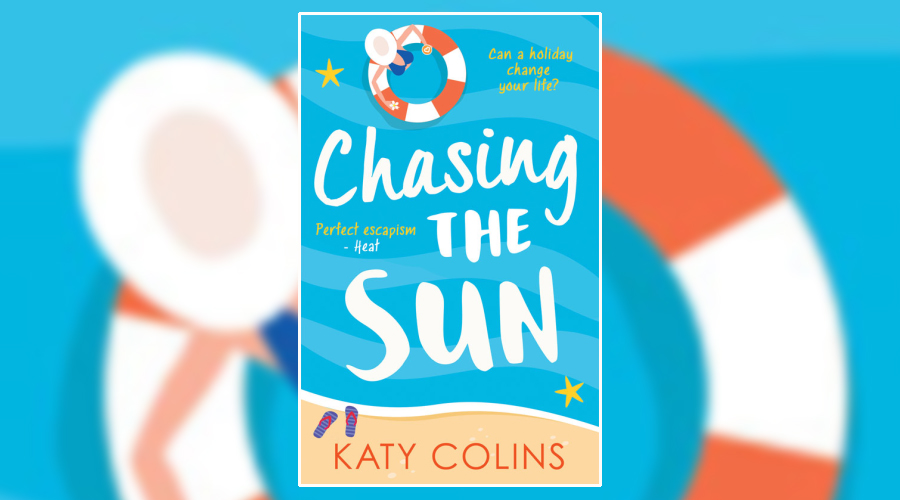 In The Lonely Hearts Travel Club series, Georgia's adventures took her to Thailand, India and Chile, and while Katy Colins may have dropped the Destination title, her fourth book Chasing The Sun continues the trend of sending her protagonist to far-flung and faraway places as Georgia finds herself in Australia for her friend's wedding.
At this point in her life, Georgia is perfectly happy; she owns her own business, her relationship with devoted boyfriend and business partner Ben is going from strength to strength, and she has a solid support network of friends and colleagues around her. But the trip to Australia and all of the wedding talk she walks into gets Georgia thinking about being jilted at the alter and wondering about the happy ending she thought she wanted.
Through the streets of Melbourne, the Great Ocean Road and the iconic sights of Sydney, Georgia is left trying to cope with her bridezilla of a best friend, a glamorous, confident fellow bridesmaid and a budget-friendly backpacker hen trip that's a far cry from the days at the beach she was expecting. With so much going on, Georgia's left thinking about whether she can really have everything she wants out of life, or if she has to make sacrifices to balance it all.
"I didn't want everything to change, I loved my life how it was now; how happy Ben and I were, how well my career was going, how I'd come to peace with my body, how we were on the cusp of starting a new life in London." 
It's clear in reading Chasing The Sun that Colins has a lot of love for her character, particularly as Georgia's experience matches the author's own, but the character does get a little lost in the telling. This is a very fast-paced book, led primarily by actions, dialogue and Georgia's own ruminations, leaving very little time to bask in the novel's location. As a result, this novel could have easily taken place in London for all the difference being in Australia made, which was a little disappointing – and maybe the reason the Destination Australia title was changed anyway.
But, even so, Georgia is a character you root for, impulsive actions, miscommunications and all, and it's heartening to see Georgia continue to learn from her travelling experiences, even if she is a lot more settled in life now than she was three books ago. Colins writes with an easy, light-hearted style, grounding Georgia with an honest voice and an entertaining narrative it's easy to get drawn into, which is helped again by the author's own travel experience and her ability to paint a vivid picture of the realities of traveling – and traveling long-haul at that.
From unfortunate airplane seating arrangements and less-than-friendly hostel roommates, to testing friendships and dealing with all of life's surprises, in Chasing The Sun Colins effortlessly balances dramatic moments and relatable situations with the kind of escapism and humour that makes a book like this such an enjoyable, distracting read. In all, it's the perfect book for a lazy summer's day – or a great novel to curl up with during the cooler autumn weather too.
★★★
Chasing the Sun was published by HQ on 27 July 2017