Best Books of 2017: Tin Man, The Hate You Give, The Music Shop and More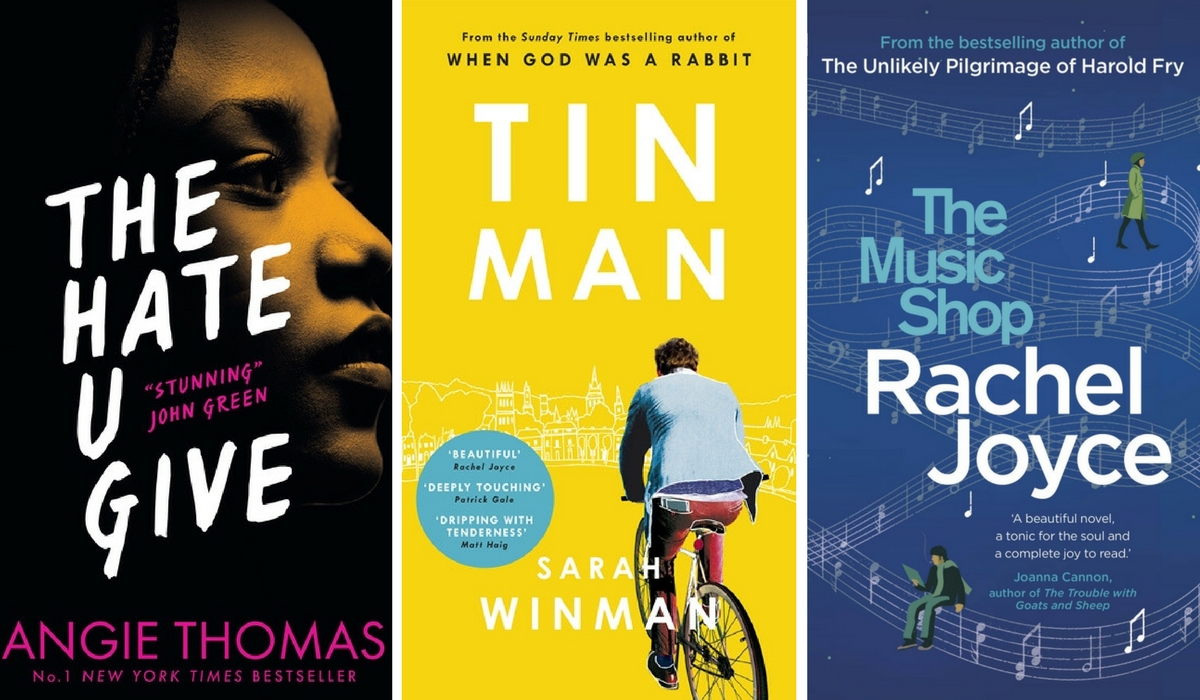 From delightful debuts to new releases by acclaimed novelists, 2017 has been a fantastic year for both fiction and non-fiction.
The world of fiction delivered emotional young adult books from the likes of John Green, Adam Silvera and Angie Thomas, whilst fans of fantasy and sci-fi were treated to new releases by Andy Weir and Stephen King.
Literary lovers enjoyed Emily Ruskovich's Idaho and M. L. Rio's If We Were Villains, as well as award winners Lincoln in the Bardo (George Saunders) and Days Without End (Sebastian Barry). 
In non-fiction we had books about space (Tim Peake's Ask an Astronaut), books about music (Clemency Burton-Hill's Year of Wonder) and books designed to inspire young and old alike (Good Night Stories for Rebel Girls).
As we gear up for another brilliant bookish year in 2018, our writers share their favourite books from 2017.
Tin Man by Sarah Winman (Tinder Press)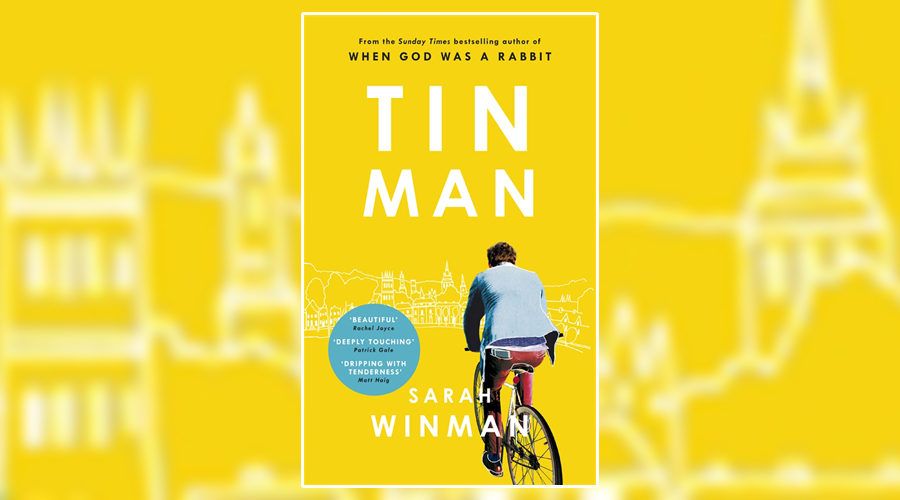 The third novel from Sarah Winman is gorgeous on the outside – as bright and glorious as a sunflower in full bloom – but it's even more stunning on the inside. Telling the story of two boys, Ellis and Michael, who grow up and apart and back together again as the years pass, Tin Man explores the complex nature of relationships and how they evolve as the two central characters become adults and a woman – Ellis' eventual wife – is introduced. This is a disarmingly lovely and unequivocally heart-breaking tale of love, loss and life. It's stuck with me more than any other novel this year – just beautiful. – Natalie Xenos
Hold Back the Stars by Katie Khan (Doubleday)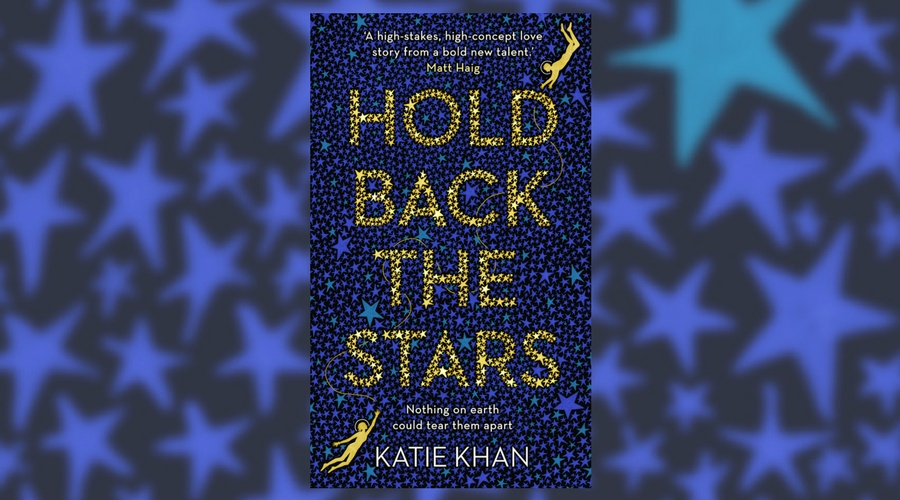 Equal parts romance and science fiction, Hold Back the Stars tells the heartbreaking (and breathtaking) story of two lovers, Carys and Max, who fall in love before their Utopian society says they can. In telling the story of the couple's relationship through detailed and gorgeously written flashbacks, Khan expertly balances the sweeping highs and lows of first love and tragic romance with the desperation of trying to avoid certain death as Carys and Max are stranded in space with just 90 minutes of oxygen left to come up with a plan of survival. In a Utopian world where love is banned, this novel poses the questions of what makes love worth fighting for – and what happens when we're forced to make difficult decisions under impossible circumstances. – Megan Davies
The Invisible Life of Euridice Gusmao by Martha Batalha (Oneworld Publications)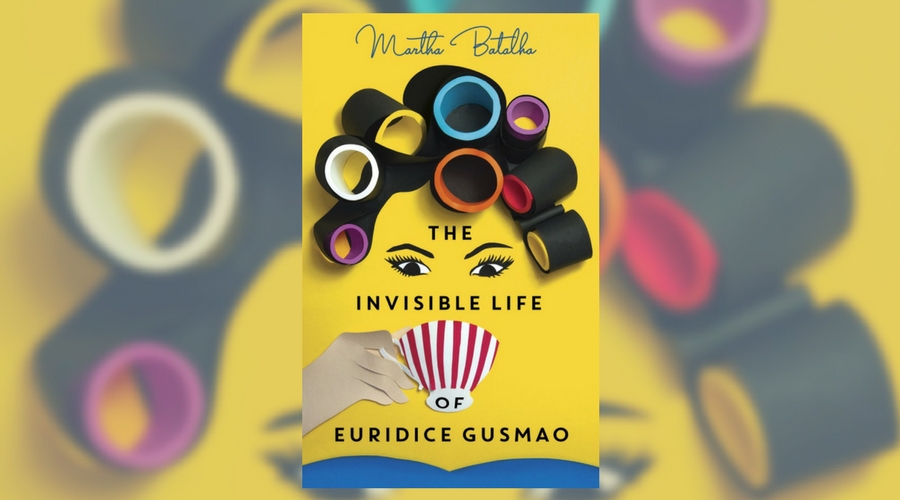 This vibrant and touching novel is essentially an ode to the resilience of women. It revolves around a cast of quirky yet conventionally domesticated women in 1940's Rio de Janiero who figure out ways to express themselves and escape from their mundane existence. This book handles serious topics about feminism and society with a distinct exuberance. – Rabeea Saleem
The Book of Forgotten Authors by Christopher Fowler (riverrun)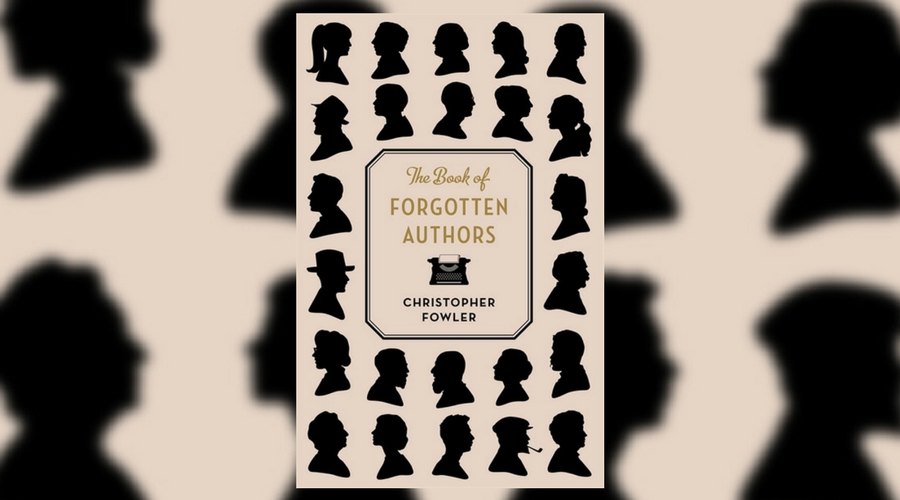 Bookworms step forward. This is the perfect book to dip in and out of, and maybe even find your new favourite author in. Christopher Fowler has plunged his pen into the past and pulled out 99 writers who've fallen into literary obscurity. It's a fascinating exploration of why storytellers can fade from view – from public taste to personal self-destruction – and just how far ambition and reality can diverge (poor Amanda McKittrick Ros thought she'd be "talked about at the end of a thousand years"). When you've finished, clear your diary – you'll be spending your foreseeable weekends in bookshops searching for those long-forgotten, dusty tomes. – Alexandra Newson
The Roanoke Girls by Amy Engel (Hodder & Stoughton)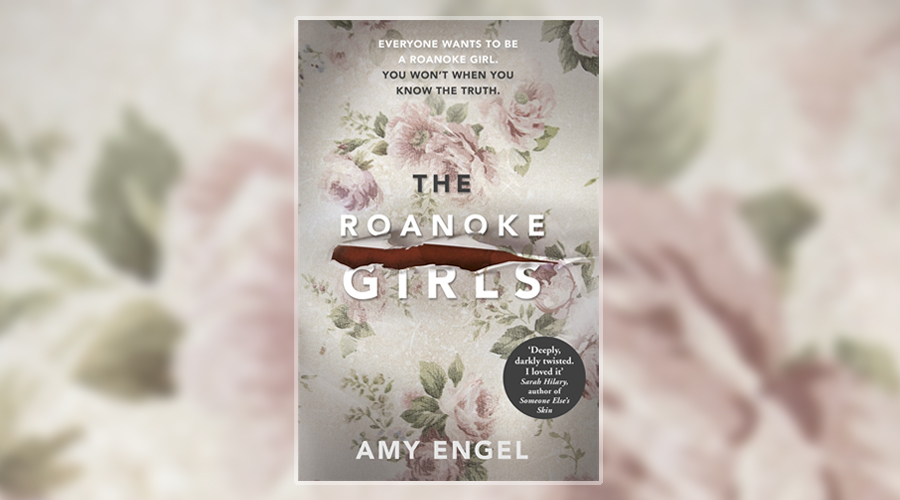 Amy Engel's debut adult novel is a dark domestic drama and small-town mystery rolled into one – the type of novel you want to put down because its themes are unsettling but you need to keep reading to discover what happens next. It centres on Lane Roanoke, who's pulled back to her ancestral home in Kansas when her cousin Allegra goes missing. Alternating between the past and present, The Roanoke Girls is twisted, atmospheric and strangely alluring, reading like a surreal sun-soaked dream that dares to explore taboo themes that other authors might shy away from. – Natalie Xenos
The Hate U Give by Angie Thomas (Walker Books)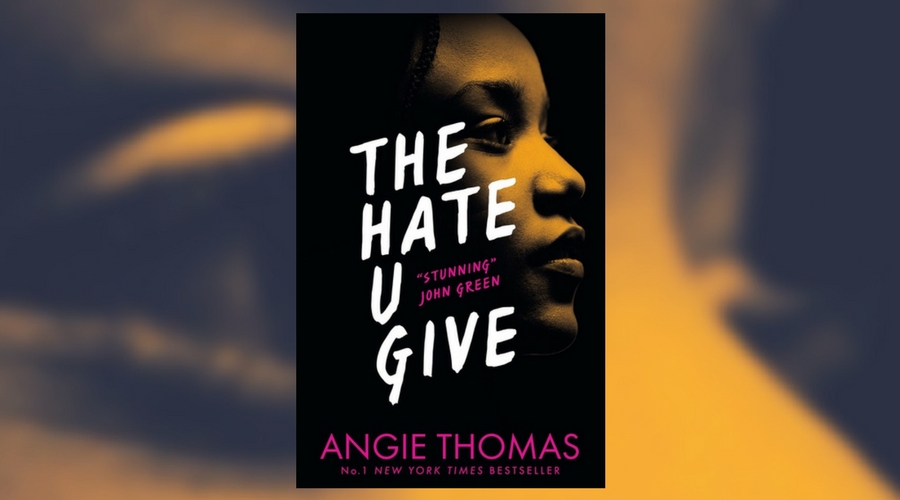 Angie Thomas' debut was first published back in February and has spent most of the year since topping the New York Times young adult bestseller list, among others – and with good reason too. Inspired by the Black Lives Matter movement, over 400 or so pages Thomas crafts an important and topical novel. Told through the point of view of its engaging lead in 16-year-old Starr, The Hate U Give tells the story of a black high school student whose world falls apart after she witnesses a white policeman shoot her (unarmed) best friend, forcing her to step out of her comfort zone and stand up for what she believes in. This is an interesting, powerful and fearless novel and one that everyone should read, regardless of their age. – Megan Davies
What It Means When a Man Falls from the Sky by Lesley Nneka Arimah (Tinder Press)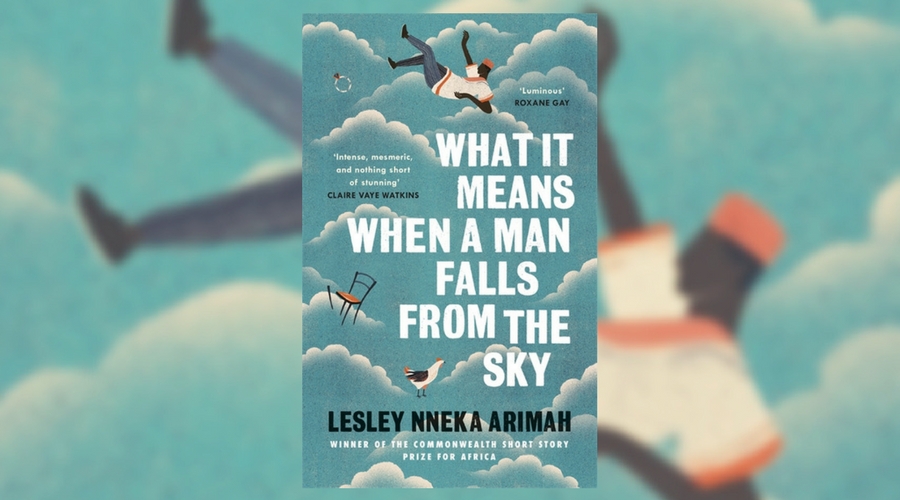 This is one of those rare books which grips you from the very first page and doesn't let go until the end. Written with a feminist slant, all the stories in this collection are poignant, provocative and unforgettable. Arimah daringly experiments with magical realism, myth and piercing realism in this gem of a debut. – Rabeea Saleem
The Music Shop by Rachel Joyce (Doubleday)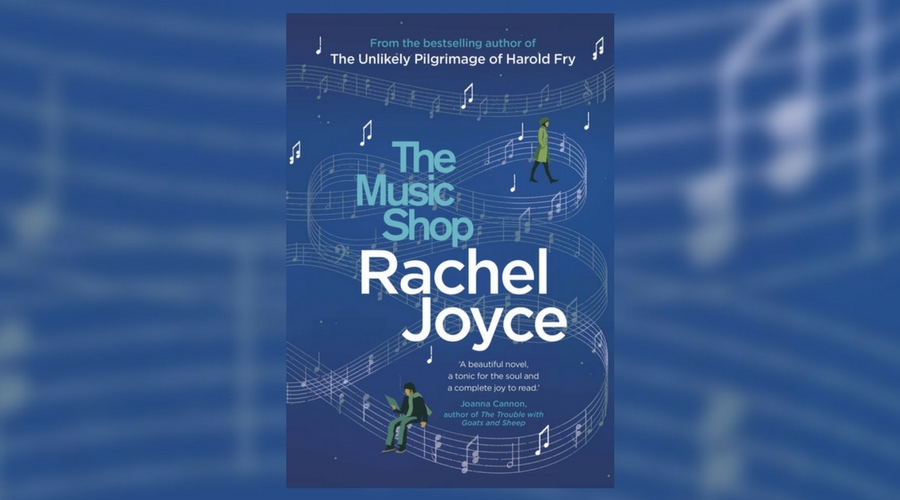 Shakespeare once wrote, 'if music be the food of love, play on', but for Frank, the loveable, bearlike lead in The Music Shop, music is also the food of community, companionship, and change. A tale that's heartfelt and full of humour, it revolves, like a vinyl record, around the turntable in Frank's music shop, with Joyce unfolding her narrative like the needle: pointed, precise, but through which prose of such sweet simplicity can play – and it practically sings. Music may be the food of love, but Joyce's The Music Shop is much more than just a love-song; a symphony of heartfelt feelings performed by an orchestra of colourful characters, The Music Shop will make you want to listen closer, not only to music, but, like Frank, to your fellow man. – Leah Tozer
A Perilous Undertaking by Deanna Raybourn (Titan Books)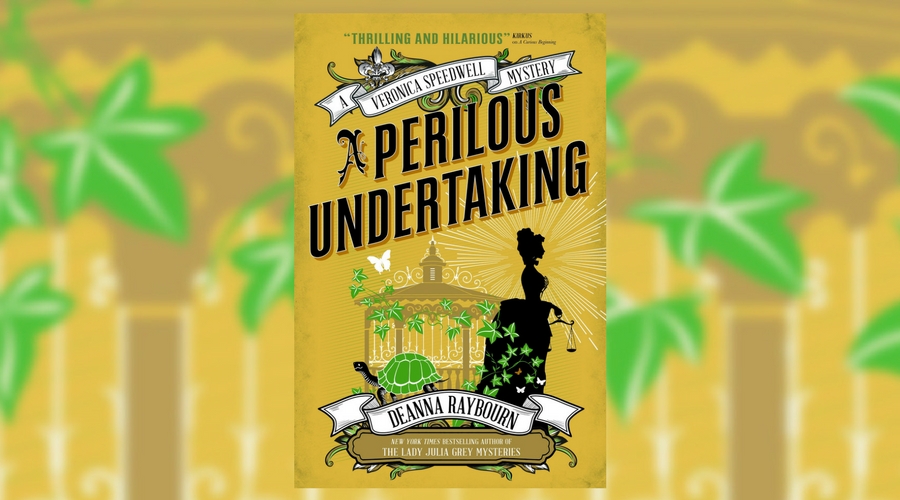 The second book in Deanna Raybourn's Veronica Speedwell Mystery series is yet another addictive and entertaining adventure following the titular lepidopterist heroine and her grouchy – but sexy – sidekick Stoker. This is the best kind of Victorian tale, blending murder, suspense and Veronica's wicked sense of humour. I'm already eagerly anticipating the third book! – Nell Young
Caraval by Stephanie Garber (Hodder & Stoughton)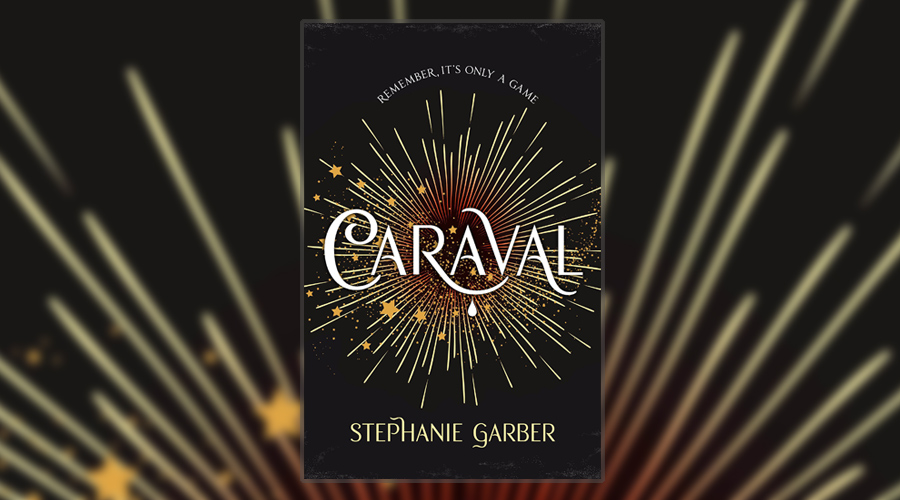 2017 was a fantastic year for young adult fiction but my absolute favourite has to be Stephanie Garber's Caraval – a spellbinding story about a girl who enters an extravagant and immersive once-a-year event to find her mischievous runaway sister and bring her home. With its festival, fair-like atmosphere, Caraval is a fast-paced and flamboyant novel that transports readers to a theatrical and magical island where anything and everything seems possible. It's got romance, delicious melodrama and a cast of charismatic characters who steal your heart. It's the type of novel I'll happily revisit time and time again. – Natalie Xenos
This Is Going to Hurt by Adam Kay (Picador)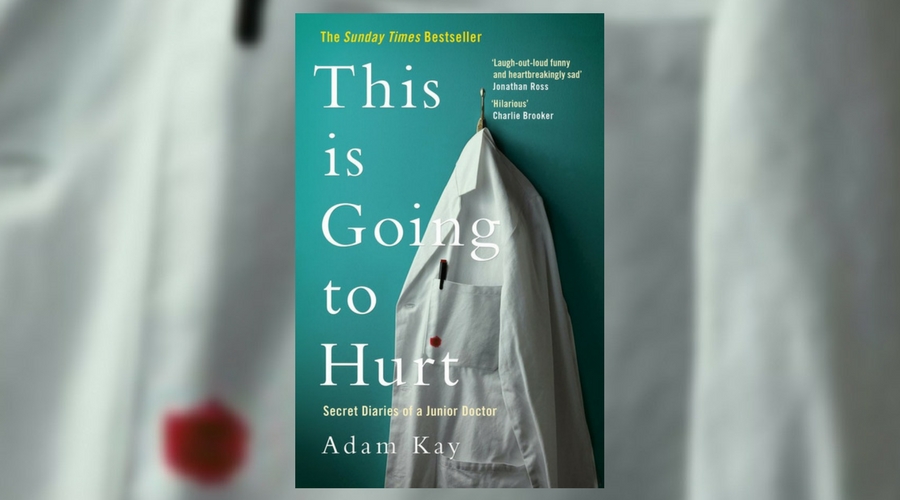 This book came to me as a recommendation, and it's to its testament that I'm recommending it right back. This Is Going To Hurt: Secret Diaries of a Junior Doctor, to give the book its full title, is a funny, painful and honest insight into the lives of NHS workers in Britain and the overwhelming pressure they're put under daily – and it doesn't spare the reader any gruesome, or heartbreaking, detail. Now a comedian, Adam Kay bookends his accounts of sleepless nights, endless days and unbelievable patient stories with natural humour as we follow his diaries over six years from House Officer to Registrar to Senior Registrar. But, make no mistake, this book is also poignant, thought-provoking and an unflinching exposé of the pain and the joy that goes hand in hand with one of the world's most difficult jobs. – Megan Davies
Spaceman of Bohemia by Jaroslav Kalfar (Sceptre)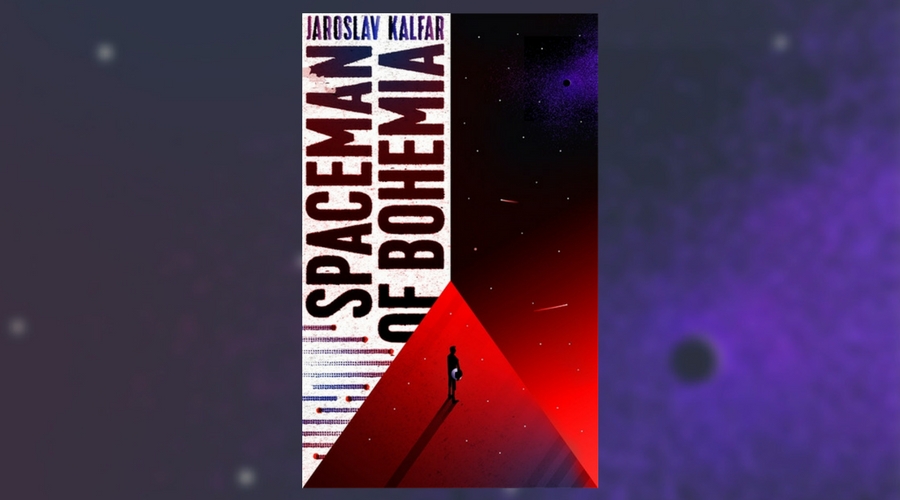 This dynamic intergalactic debut is one of the best books I have read all year. It is a spectacular work of fiction which intelligently probes the disconnect between our emotional and rational selves. Not only is it reminiscent of Kafka but it also features a giant spider who is obsessed with Nutella, so you really need to know no more to read this. – Rabeea Saleem
Kingmaker: Kingdom Come by Toby Clements (Century)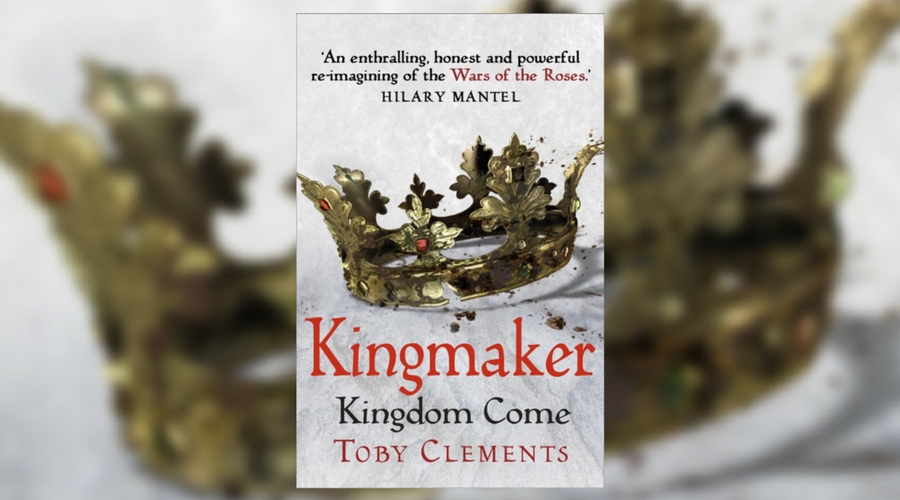 I've reviewed several books this year, some really good and some less memorable. I really enjoyed Nine Folds Make a Paper Swan and How Saints Die but it was definitely a case of saving the best until last. I was thrilled towards the end of the year to discover that the latest and last in the Kingmaker series by Toby Clements, Kingdom Come, was finally out. I've been eagerly awaiting it since I finished the third book, Divided Souls, last summer and it was well worth the wait. It had excellent, rich and detailed writing and a really strong storyline with plenty of intrigue and plot twists. It would make a noble present for anyone you know who loves historical fiction or just enjoys a really good read. – Sue Sheard
100 Nasty Women of History: Brilliant, badass and completely fearless women everyone should know by Hannah Jewell (Hodder & Stoughton)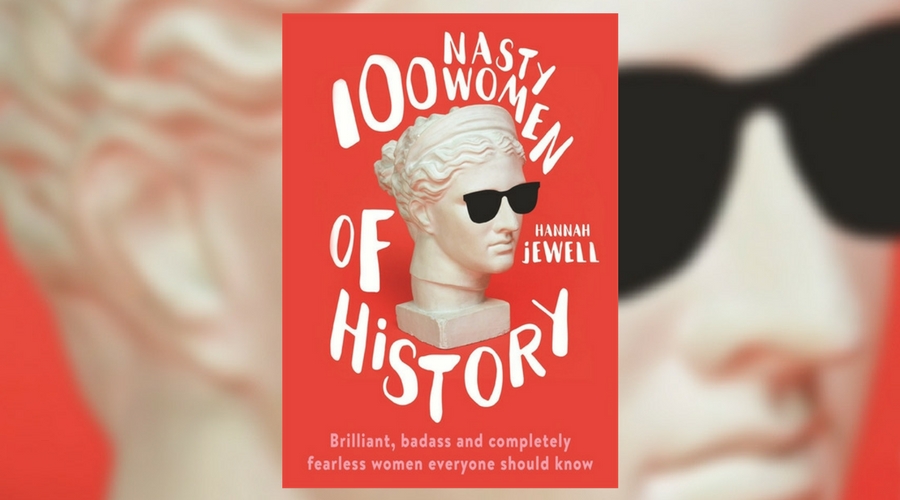 There's been no shortage of books this year about women – from Good Night Stories for Rebel Girls to Mary Beard's female manifesto. Hannah Jewell takes a humorous look at the 'nasty' women you might not have heard of – the ones who marched to the beat of their own badass drum, rather than to society's tune. Heroines who Jewell admires include a swashbuckling lady pirate, one of the first women to design, build AND fly their own plane (wearing a flatcap), and an Indian queen who led an armed rebellion against the British. If you like your history lessons punctuated with belly-laughs, you'll love this. – Alexandra Newson
Honourable Mentions: Lincoln In The Bardo (George Saunders), Little Fires Everywhere (Celeste Ng), American War (Omar El Akkad), Turtles All The Way Down (John Green), If We Were Villains (M. L. Rio), Final Girls (Riley Sager), Defender (G X Todd), Idaho (Emily Ruskovich)
SaveSaveSaveSaveSaveSave
SaveSave
SaveSave
SaveSave
SaveSave
SaveSave
SaveSave
SaveSave
SaveSaveSaveSave
SaveSaveSaveSave