BFI London Film Festival 2018: The Best Of The Fest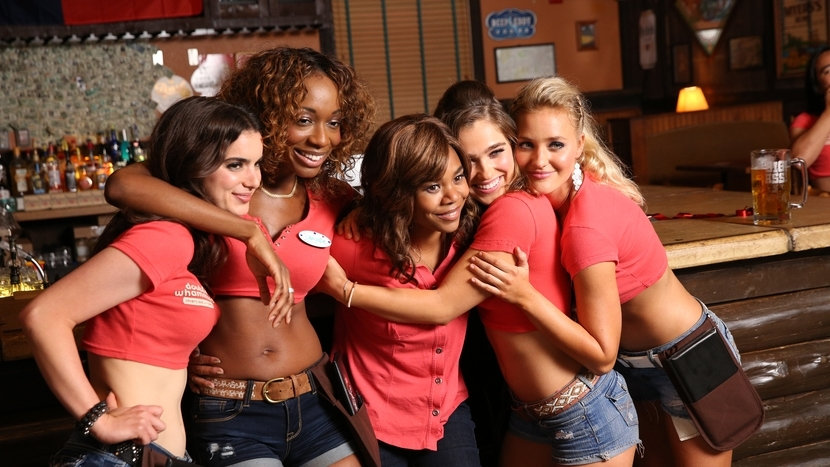 Hundreds of films played at this year's London Film Festival and to whittle it down to just ten is difficult enough to achieve. But we've tried to do this between our multiple reviewers and below are our festival highlights.
The Favourite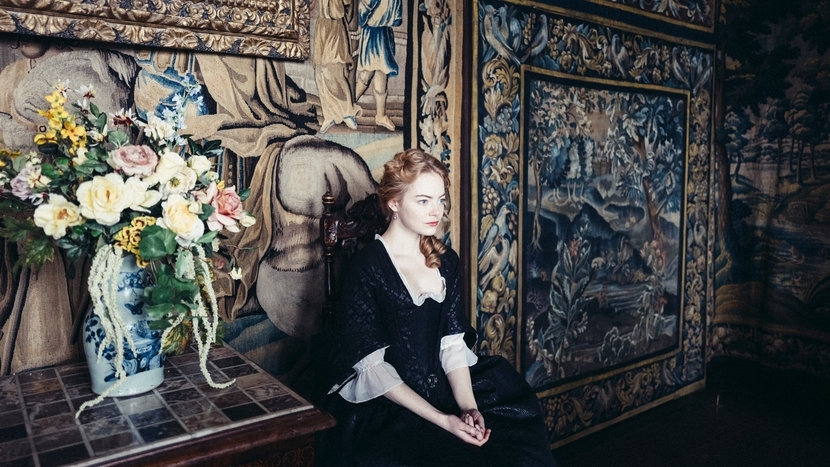 Pompous, grand and exceedingly dark in its humour, The Favourite is Yorgos Lanthimos at his very best. Olivia Colman is a scene-stealing Queen Anne while a rivalry between Rachel Weisz and Emma Stone is prim and proper and as vicious as you'd expect from these impressive actors. It challenges the very basis for a monarchy and pokes fun at its corrupt and pretentious abuse of power. There is something of a perfect match in Lanthimos' biting dialogue, obscure use of camera (he uses a fish eye lens at many points) and careful composition in the space of this vast labyrinth of a house.
Capernaum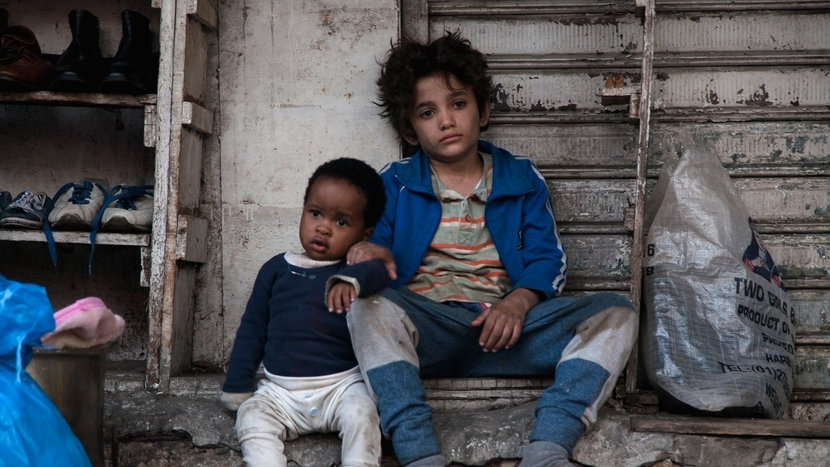 The third feature from Lebanese director Nadine Labaki tells the story of Zain (Zain Al Raffea), a 12-year old boy living in abject poverty, who sues his parents for bringing him into the world. Though the subject matter is at times unutterably bleak, Labaki's storytelling is always richly drawn and compelling. Perhaps the most captivating thing about Capernaum however, is the acting of Zain Al Raffea, a Syrian refugee. Carrying the weighty film on his shoulders, he has astonishing presence; he's like a tiny, Syrian Brando. It's one of the best child performances in recent memory.
Rafiki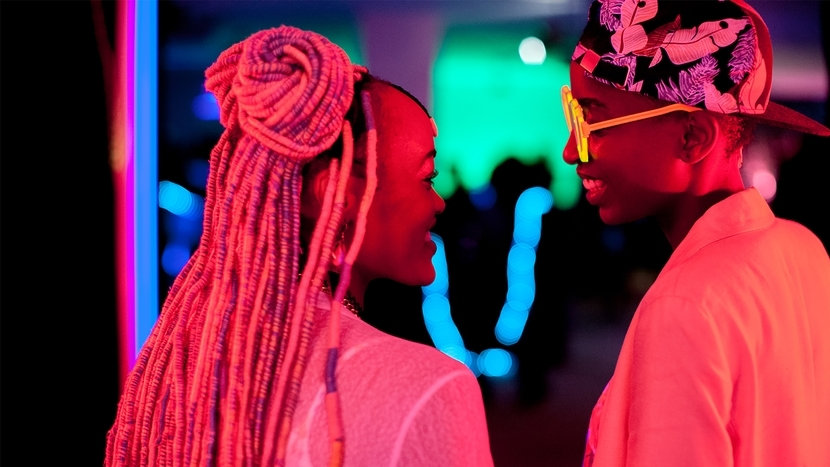 There were few films at LFF this year that we're as politically important as Wanuri Kahiu's Rafiki. Set in Kenya, where being gay is currently outlawed, the film tells the story of friendship and blossoming love between Kena and Ziki, and how it tangles with their families and local political landscape. After an imposed and lifted ban of the film itself in Kenya, following a radiant reception at Cannes, it has been an emotional journey bringing it to audiences. Beyond all the vibrancy, colour and romance the film has to offer, a historic moment is awaiting anyone who sits in front of any screen to watch it. 
United Skates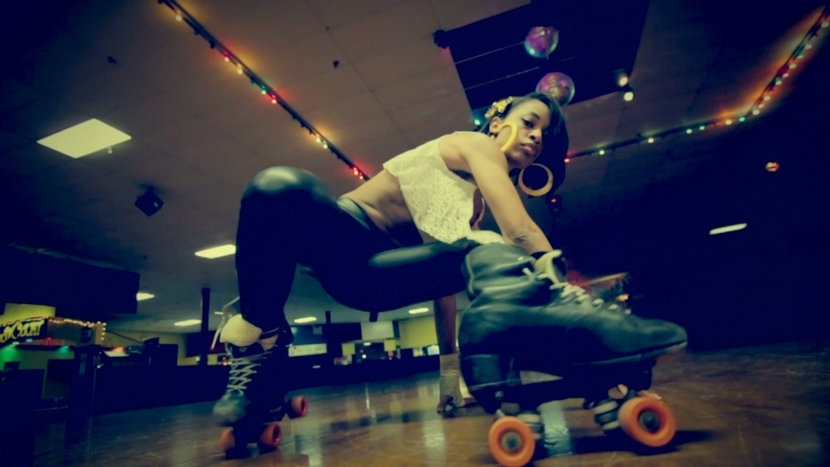 We are told that America is Elvis, cowboys and New York skyscrapers but United Skates reveals how roller-skating is an integral part of America – and it is slowly being erased. With hip-hop dominating the soundtrack and athletic roller-skates sliding, popping and balancing oh-so-perfectly, you'll be blown away by the sheer skill and energy on display. But United Skates goes much deeper, revealing the history of the skating clubs and how they played a part in the Civil Rights movement. When NWA, Queen Latifah and Coolio were touring their new music, they would tour skating rinks. Fascinating, inspiring and passionate, United Skates is the documentary to watch this year.
Support The Girls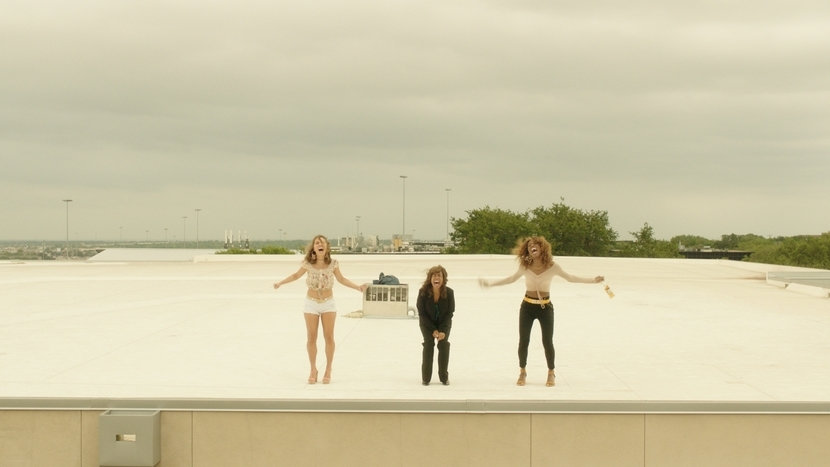 Lisa (Regina Hall) is the manager of Double Whammies, a 'Hooters'-style sports bar, where the waitresses all dress in crop tops and short shorts. Though the work is depressing, the women are all good friends, cheerily helping each other through days full of sexist customers and corporate BS. Both funny and surprisingly moving, Support The Girls is a tribute to the spirit of those who are stuck in dead-end employment, and the humour and heart it takes just to get through the day. If you hate your job, you'll love this movie.
Outlaw King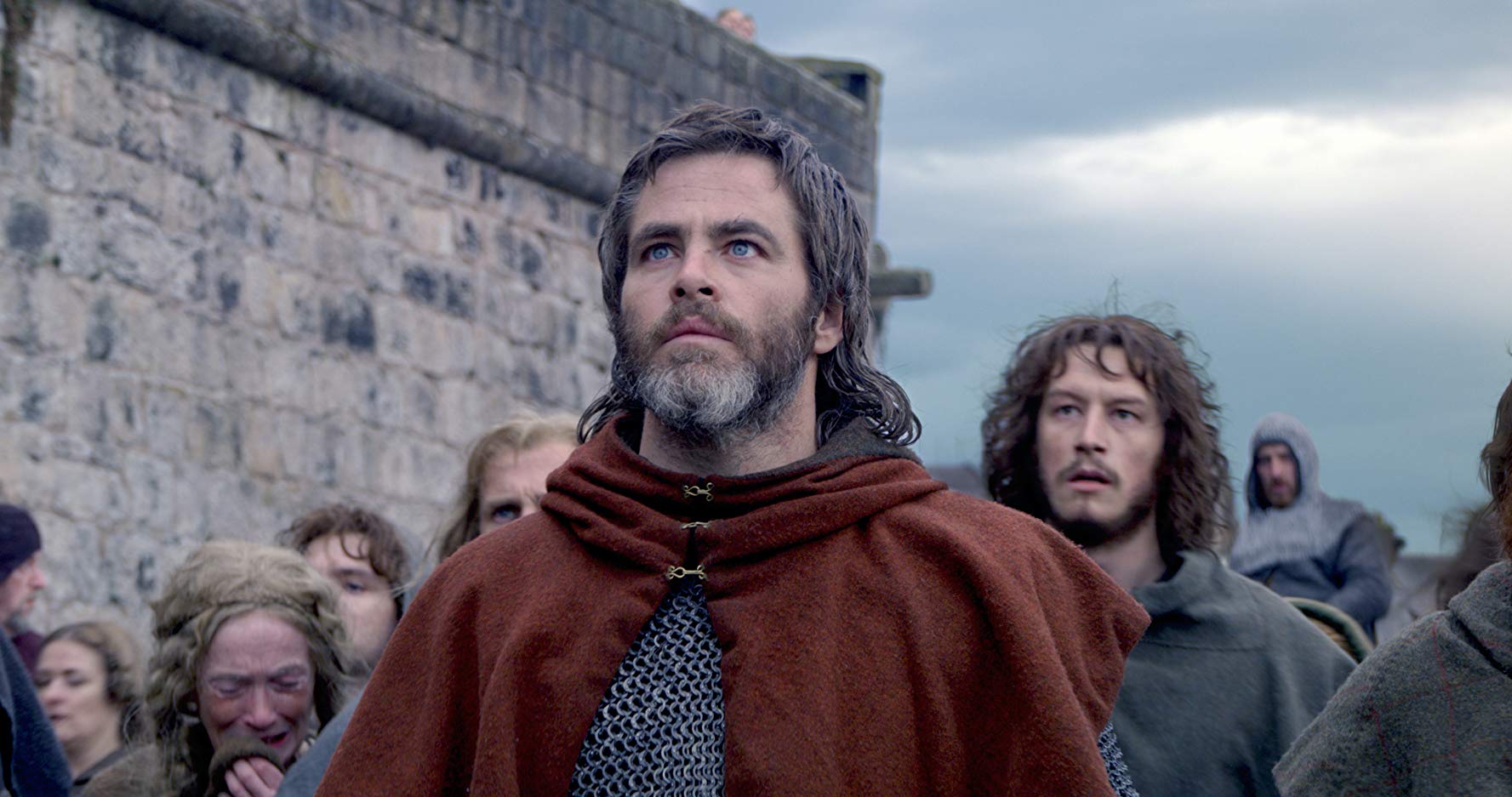 A trope-y, glorious mess of mud and occasionally muddled accents, David Mackenzie's Outlaw King is far more fun than it needs to be, where it could have got away with being a gruelling exploration of male pain and legacy. Instead, Florence Pugh shines like she is wont to do, and Chris Pine stretches the leading man muscles few have a comparable calibre of. The thoughtful and careful romance that unfolds between them could also easily be its own Outlander. It's more action movie than period piece – not quite a Guy Ritchie joint but not Braveheart either. It's more than worth your time to settle into some popcorn for this medieval, Netflix romp.
If Beale Street Could Talk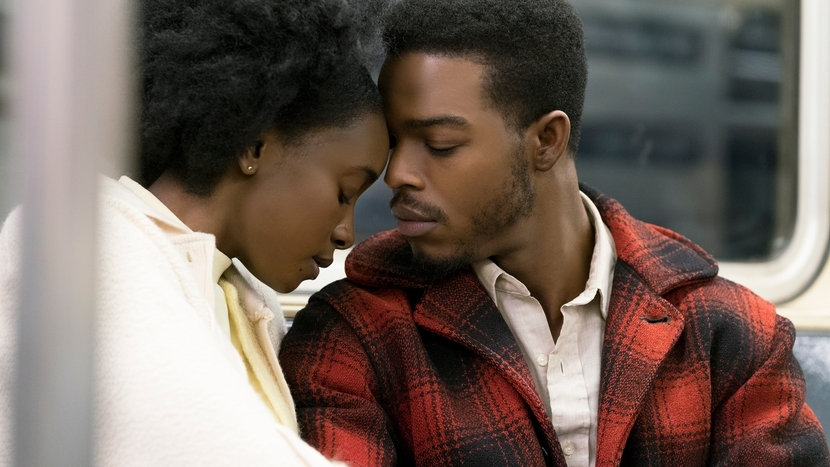 Based on James Baldwin's novel of the same, If Beale Street Could Talk is Barry Jenkins' follow-up to Moonlight. Heartbreaking, powerfully angry and deeply romantic, If Beale Street Could Talk peels back the layers of an injustice that happens too often in America (especially in the 1970's, when this is set) and shows the human story behind it. The history, aspirations and dreams of Tish and Fonny are the backdrop to the unfair abuse by a police officer that places Fonny in prison. There is a pace and tone to Jenkins work that is unlike any other director, where he refuses to rush and, between subtle glances and telling moments, the beauty of a relationship is gently brought to life.
Long Day's Journey Into Night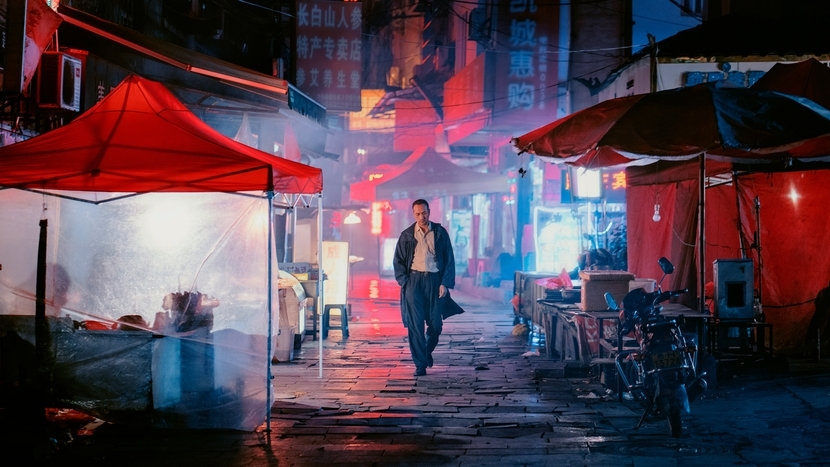 Bi Gan's follow-up to the critically adored Kaili Blues takes a wisp of a plot – a man goes on a hunt for a woman he can't stop thinking about – and spins it into a mammoth mood piece. If you can be patient, and leave any desire for a conventional narrative at the door, Long Day's Journey Into Night catapults you into a nocturnal dreamworld, teeming with atmosphere and smoky starlit beauty. With the final fifty minutes shot in 3D, it is a truly unique cinematic experience.
Been So Long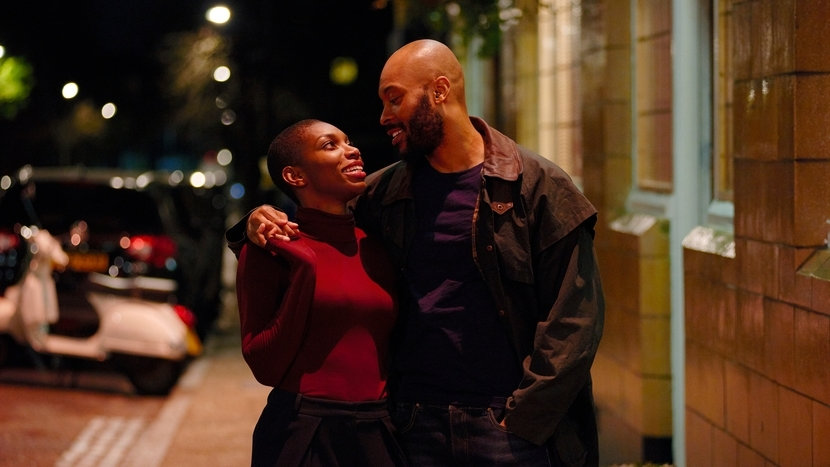 There are musicals made for us to escape to a fantastical, idyllic world where emotions runs so strong that people can't help but voice them in song. Then there's that rare breed that exists to bring out the ordinary beauty already there, making us leave a cinema with our feet light and our hearts buzzing. Been So Long is the latter. With a stellar cast, foot-tapping tunes and visuals to steal your breath, it wants you to see your life and the world just as bright and hopeful as what it depicts. Another lucky Netflix nab for us to immediately watch – and then rewatch – the second it's released.