Sicario 2 – Soldado DVD Review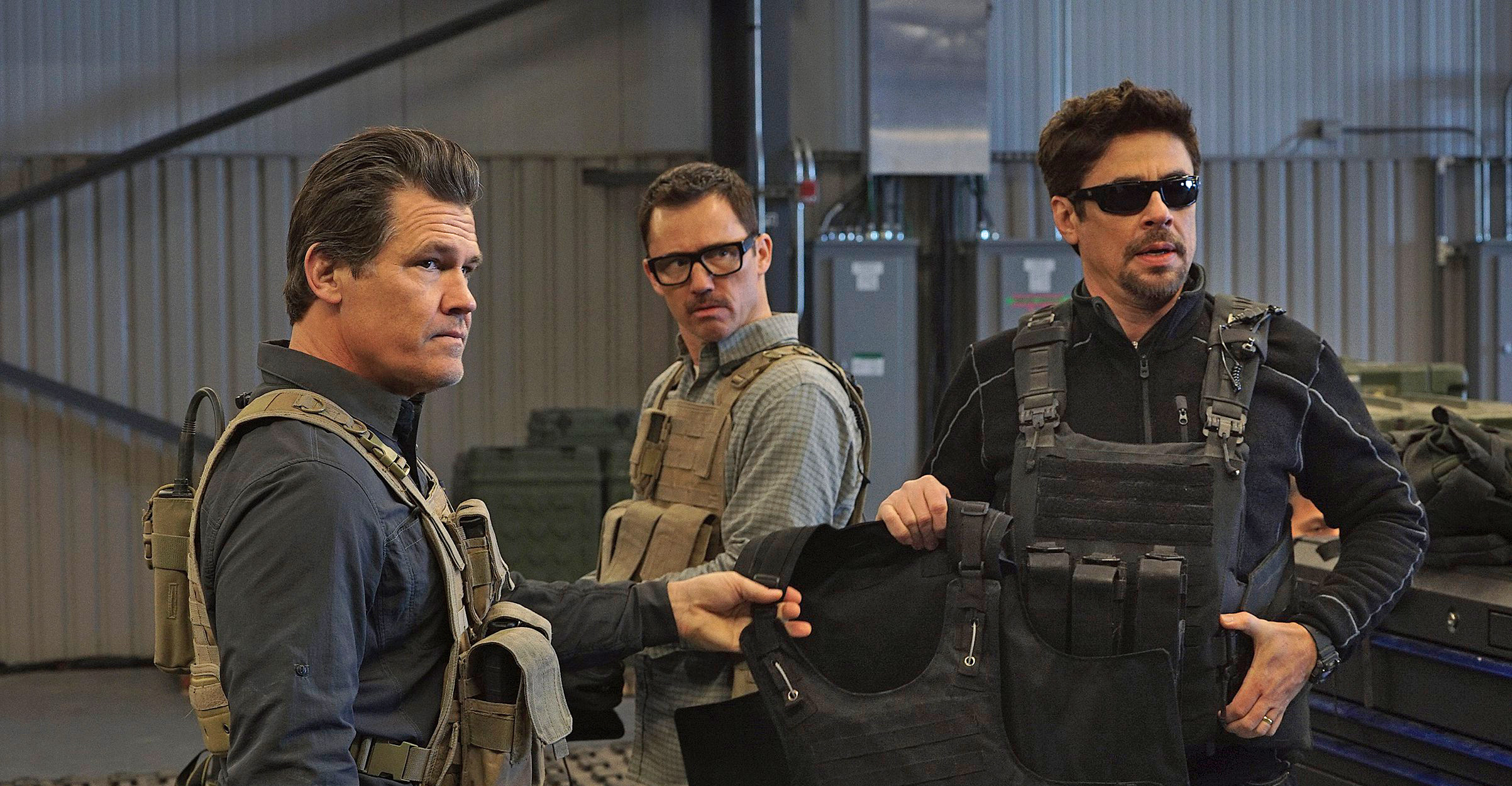 Most people who'll watch Sicario 2: Soldado will already have seen the first movie – a taut, cynical thriller with sterling performances from Benicio Del Toro, Emily Blunt and Josh Brolin, set against the war between Mexican drug cartels and US law enforcement agencies on the Texas/Mexico border. That film was critically well received, as well as being a commercial success. The first film touched on the themes of moral compromise and revenge – so what does the second film offer? 
At the beginning of Soldado, it appears that the cartels have smuggled a suicide bomber across the border. An exceptionally well shot scene of a suicide bombing attack in an American supermarket follows. After this attack, the US Secretary of Defense James Riley (Matthew Modine) tells a group of CIA operatives that the cartels will be designated as terrorist organisations; this will, apparently, allows US security forces much more latitude in dealing with the cartels. False flag operations are planned with the intent of setting the cartels at one another's throats, and off we go…
The performances are excellent; two of the stars of the first film – Del Toro and Brolin – reappear in the sequel. In his first scene, Josh Brolin, as CIA agent Matt Graver, sports a truly magnificent beard that's gone by his second scene, with an equally magnificent shaved jaw that looks as though it's been carved from oak in its place. Brolin is a compelling actor, and while there isn't much in the way of depth to his character, he's still pretty magnetic on screen.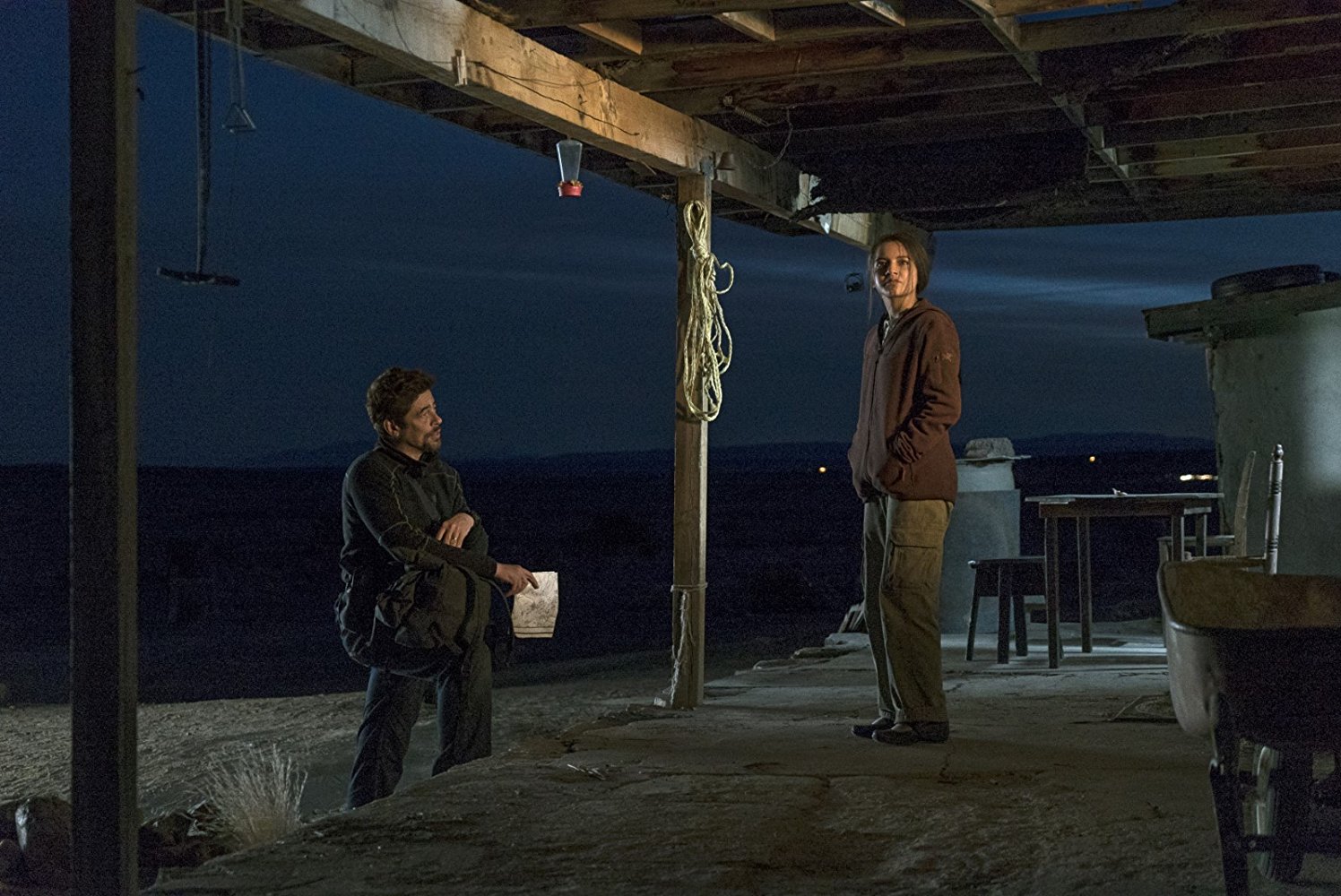 Benicio Del Toro is one of the most convincing and reliable actors in Hollywood (apart from his scenery chewing performance in The Wolfman). To Sicario 2, though, he brings that threatening restraint that characterises his best performances.
Matthew Modine is convincing as the type of cold-eyed apparatchik who, you can imagine, had set his heart on a career at the epicentre of US power by the age of ten. Whilst Catherine  Keener as Cynthia Foards, Graver's insecure, ruthless boss, is just as good.
The real stand out performance though, is by Isabela Moner as Isabel Reyes, the young daughter of a cartel chief drawn into one of the CIA operations. From her first appearance in a violent playground fight, her tough, smart, vulnerable character's scenes – particularly those she shares with Del Toro – are excellent.
What more can you say about Sicario 2? The story is pretty predictable, but the plot is a device on which to hang some star performances and some brilliantly designed action sequences. That's not intended as a criticism – Sicario 2 does exactly what it's supposed to do – it grabs the viewer's attention, and holds it without any deeper intent than that.
★★★★
Sicario 2: Soldado is on 4K UHD, DVD, Steelbook, Blu-Ray, DVD Double Pack, Blu-Ray Double Pack and UHD Double Pack from 29 October, courtesy of Lionsgate Home Entertainment UK.