In September 2013, GQ correspondent Sean Flynn wrote an article about the Granite Mountain Hotshots, titled 'No Exit'. The story recounted the devastating Yarnell wildfire that occurred in June of the same year and the events that led to one of the greatest loss of firefighters since 9/11. Taking a leaf out of the Peter Berg book, Oblivion and Tron: Legacy director Joseph Kosinski uses Flynn's article as the foundation for his third feature film, Only The Brave, resulting in a stirring and respectful account of the bravery, brotherhood and sacrifice that emerged from such tragedy.
Though this is ultimately a story about the entire Granite Mountain Hotshot unit, Kosinski's film gives us an insight into their world through two distinct viewpoints. There's Josh Brolin's superintendent, Eric Marsh, whose dedication to his job is slowly but surely fracturing his marriage, and Miles Tellers' Brendan McDonough, a pothead and petty criminal with an unexpected baby on the way. Both men are at different ends of the spectrum in terms of experience and staunchness to the people around them, but Marsh recognises something of himself in this lost 'kid', ultimately taking a chance on him and welcoming him to the team.
Only the Brave follows the unit as they steadfastly try to make the leap from 'trainee' status to certified hotshots in their Southwestern home of Arizona. These are elite wildfire fighters; physically and mentally tough with an outstanding track record but politics and bureaucracy have held them back. When they're eventually granted hotshot status, the film shifts gear and the focus moves towards the ferocious and unpredictable Yarnell Hill Fire, which ultimately overran and killed 19 out of the 20 unit members. Whether you're familiar with the story or not, it's impossible to be prepared for the brutal reality of the situation.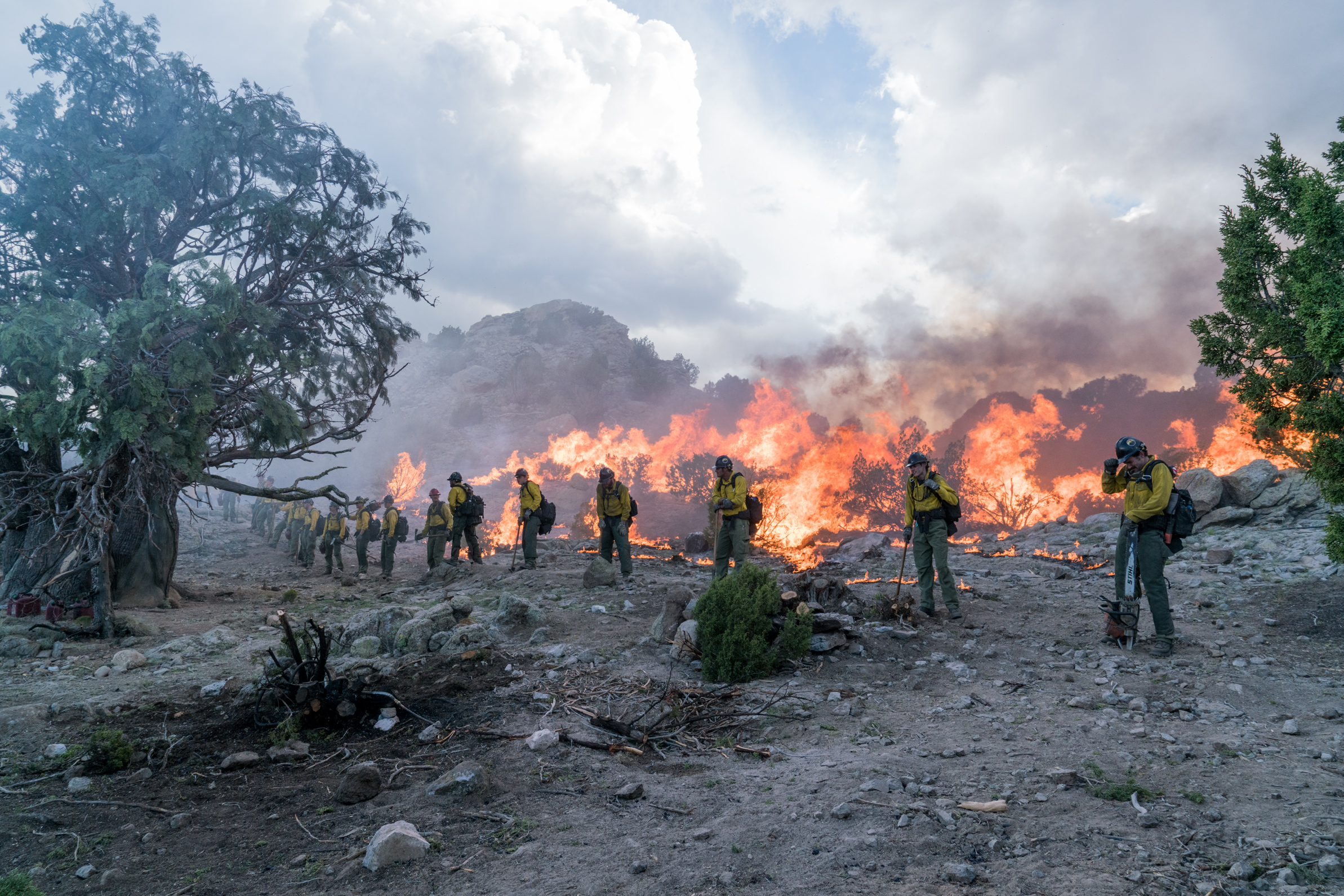 One of the film's overriding themes is that of heroism and camaraderie. These men are family, they're brothers, and their devotion to each other matches their devotion for keeping communities safe from fire. There's a machismo air at the beginning – as the men tease Teller's Brendan, nicknamed 'Donut' – but that soon gives way to an affectionate and inclusive brotherhood because they're all in this battle against Mother Nature together. Writers Ken Nolan (Black Hawk Down) and Eric Warren Singer (American Hustle) make you feel like you're a part of the unit's story and you want the outcome to be different, even though you know it can't be anything other than what it was. When the inevitable end does arrive, it hits you in the gut like a sledgehammer.
As with many films based on real events, finding a balance between the bursts of high-octane drama and the quieter exploration of the characters' personal lives can be difficult, and Kosinski doesn't always get it right. There's less flaming action than you might expect and Kosinski shows restraint when exploring both Marsh and McDonough's relationships with their families. Yet there are times when this over-long film feels like it's stalling and it causes the story to regularly lose momentum.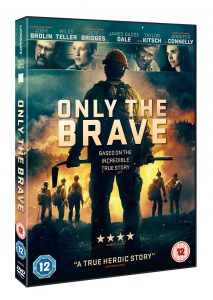 The most commendable aspect of Only the Brave is not the visual effects but the powerful and emotionally charged performances from the ensemble cast, who feel every bit the family that the Granite Mountain Hotshots were. There are moments from individual actors that make your heart not just break, but completely shatter: Marsh dropping to his knees in front of his wife (Jennifer Connelly) after yet another heated argument; local fire chief Duane Steinbrink's (Jeff Bridges) devastating split-second sob when he discovers the extent of the loss of life; the look on Brendan's face when he walks into a hall full of families awaiting news of their loved ones and they realise he's the sole survivor.
What really makes Only the Brave so poignant though, is what shines through the tragedy – that message of courage and teamwork. Firefighters run towards danger when most of us would run away from it, and this film is a fitting tribute to those who gave their lives in the pursuit of keeping others alive, and all those who continue to take the risks so that we're safe on a daily basis.
★★★★
Only The Brave is out on DVD and Blu-ray from 12 March 2018
SaveSave
SaveSave
SaveSave
SaveSaveSaveSaveSaveSaveSaveSave
SaveSave