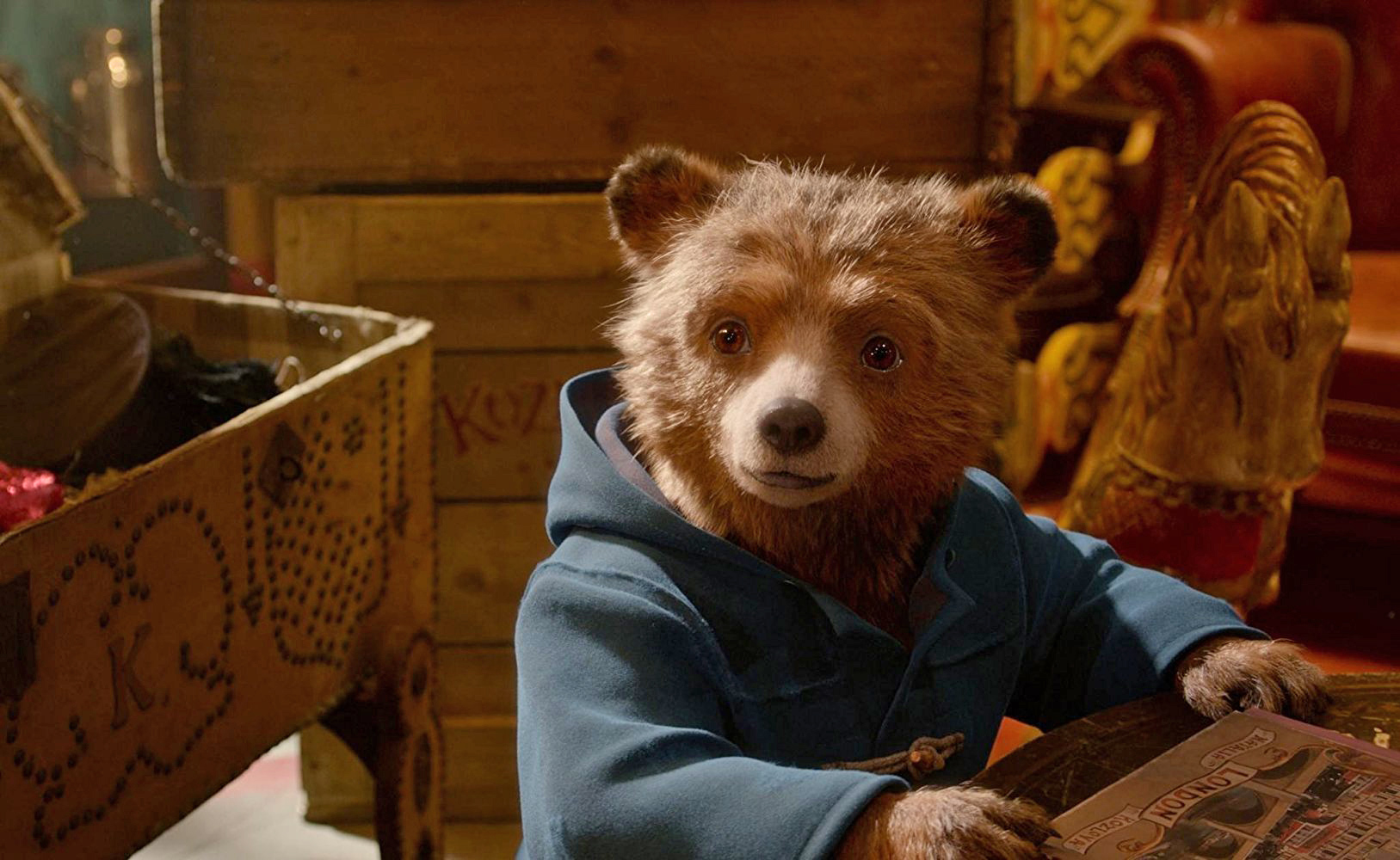 I'll be the first to admit that I had absolutely no interest whatsoever in a Paddington movie. As much as I'm a Ben Whishaw fan, I wasn't exactly rushing to my local cinema in 2014 to see what that bear was up to. Yet review after review came out saying how wonderful it was and eventually I watched it on Amazon and finally understood what all the fuss was about. Firmly on Team Paddington, I waited eagerly for the sequel to arrive and finally everyone's favourite marmalade ambassador has made it to home entertainment with the imaginatively titled Paddington 2.
Sequels are a tough nut to crack, with very few managing to be as good as the first. Do you go for more of the same? Or do you risk trying something a little different? In the case of Paddington 2, it's a bit of both really. By focusing on what worked and putting a new story twist on it, director Paul King has managed to deliver a shockingly good film that arguably surpasses the original in many ways. Co-written by King and Simon Farnaby, the new plot focuses on Paddington desperate to get his hands on a pop up book of London for his Aunt's birthday. He thinks this is the closest she'll ever get to seeing the place and so he really wants to get it for her. Sadly the antique shop is charging more than a sandwich for the book and so our furry friend has to get a job. Yes, it's a talking bear working in a barber shop and doing other jobs like washing windows and of course it goes as well as you would expect with hilarious consequences.
Obviously with this being a movie about Paddington (Whishaw) it hardly goes to plan, mostly because the dastardly Phoenix Buchanan (Hugh Grant having more fun than ever) knowing that the pop up book holds a few secrets that he wants to get his hands on. Buchanan is a master of disguise and manipulates everyone, and somehow our titular hero ends up behind bars. It's all wonderfully bonkers and if you've ever wondered what Prison Break would be like with a bear, then now's your chance to find out. What starts off as a tough ride for the outsider ends up with him winning everyone over as he always does and his new found friends – including the slightly unhinged Nuckles (Brendan Gleeson) – do their best to get him out of there and clear his name.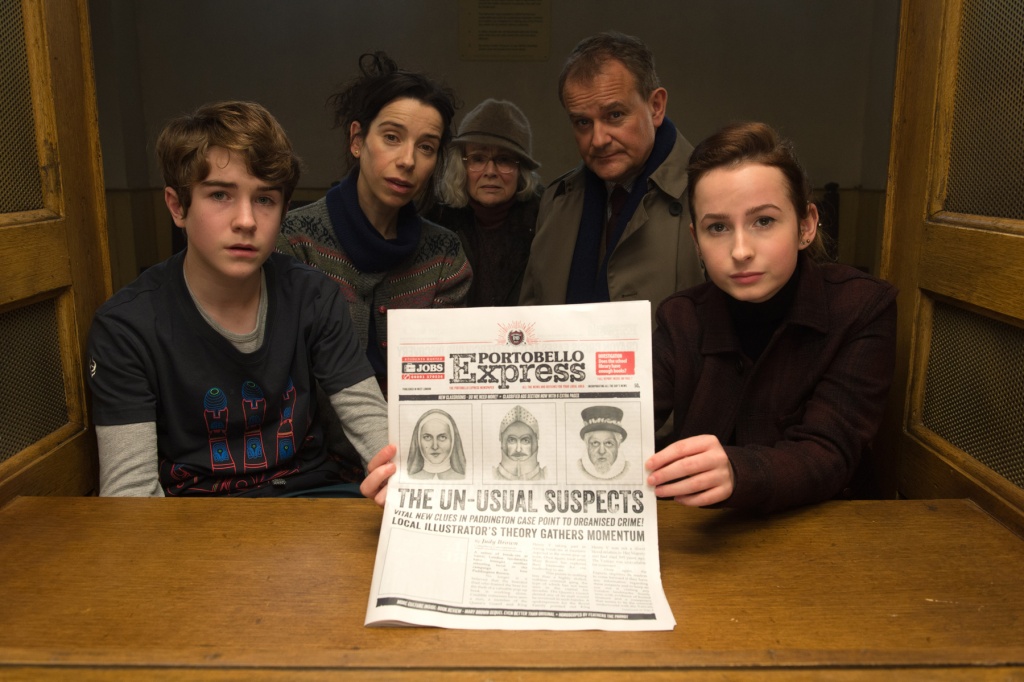 I won't spoil all the jokes and set pieces, but it's safe to say you'll be grinning from ear to ear for the majority of the film. Grant is spectacular as Buchanan, taking on numerous personas, and is perfectly cast as a desperate villain wishing for his glory days again instead of dog food adverts. Paddington's family, including Hugh Bonneville and Sally Hawkins, once again deliver a perfect balance of giggles and emotional moments. And of course the rest of the cast is basically a who's who of home-grown talent, from the grumpy Peter Capaldi to the joyful Jim Broadbent, and many others including Julie Walters, Ben Miller, Jessica Hynes and Richard Ayoade to name but a few. You couldn't ask for a better list of names to represent all things British. You almost get a real sense of pride watching the film and everyone involved and you want to jump right in there and join them.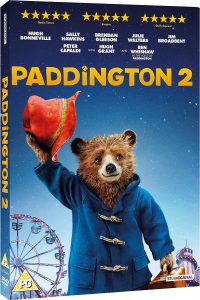 That's the most important thing about Paddington 2 – despite being utterly ridiculous it always remains entertaining, funny and heartfelt. For all its crazy ideas it never forgets its core values of family and friendship and never loses the audience. It's a film that flies by and certainly leaves you wanting more, and thankfully it sounds like we'll be getting a third entry in the franchise in the future. It'd be a crime not to! So whether you've seen Paddington 2 before or not, this is a film well worth picking up. It'll undoubtedly brighten your day and you'll be wishing for a bear all of your own. It's a difficult thing to recapture the magic of an original but Paddington 2 does that and much more. A total delight and pure joy for all the family.
★★★★★
Paddington 2 is out now on DVD, Blu-ray and Digital Download
Special Features: Directors commentary, Rain On The Roof with Phoenix Buchanan, Paddington 2 – the challenges of making the film, BAFTA Q&A with David Heyman, Paul King, Simon Farnaby, Hugh Grant and Pablo Grillo.