Best Movies of 2017: Get Out, Dunkirk, Call Me By Your Name and More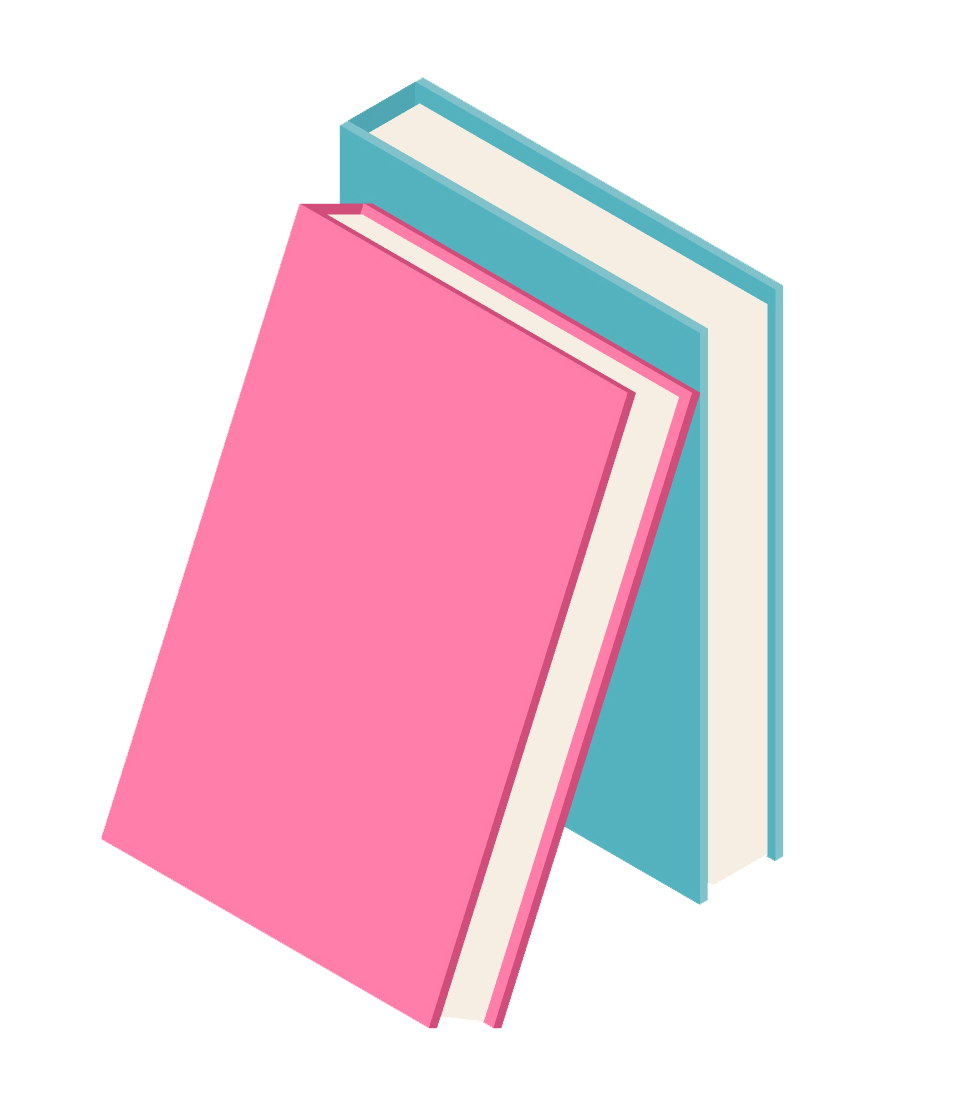 2017 has been a good year for film. It started strong with the musical extravaganza La La Land, saw the indie darling Moonlight be crowned Best Picture, and saw King Kong return in bonkers manner. As summer kicked in we had the glorious arrival of Wonder Woman and Jason Statham taking down a plane full of bad guys while holding a baby. This still wasn't the most ridiculous thing in Fast & Furious 8, a film which saw Charlize Theron take on her toughest job yet: acting in dreadlocks opposite Vin Diesel.
When winter whisked in, the films still thrilled. The London Film Festival was entertaining and diverse, and hopefully Rian Johnson will be the chosen one with Star Wars: The Last Jedi, a film that didn't make the cut because no one had the chance to watch it before this article's deadline. In fact, 2017 was such a good year there are many snubs on this list. We couldn't fit them all in, but here's what we came up with.
The Lost City of Z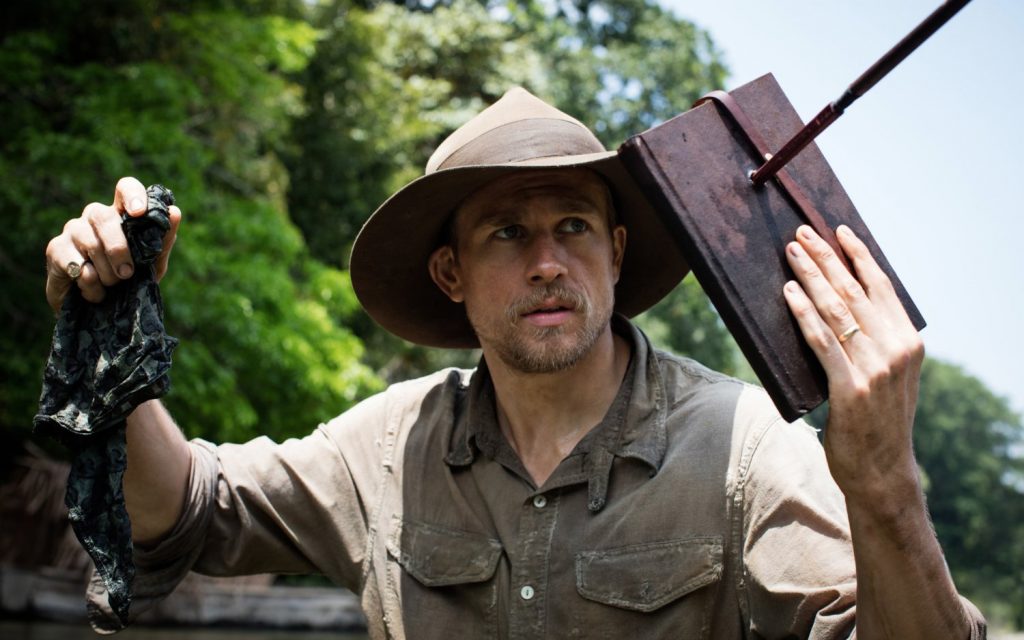 Sienna Miller's great performance as Nina Fawcett is the key to understanding The Lost City of Z. The film is metaphorically dense, but Nina's rebellion against the chains placed on her as a woman in empirical England compliment director James Gray's questions about civilisation. He contrasts the "civilised" society with its insistence on dismissing someone because of their sex or their "unfortunate choice of ancestors" with the economic and equal "savages" of the Amazon. It's this comparison that lends Percy Fawcett's swashbuckling search for a lost city a lyrical, intellectual edge that demands repeat viewings. – Henry Bevan
Logan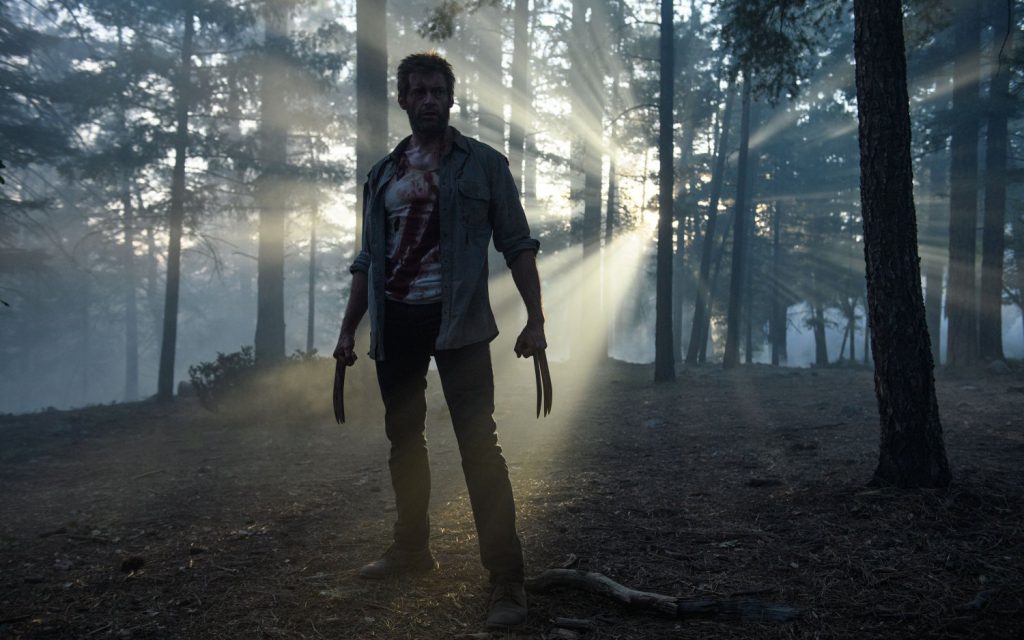 Hugh Jackman's ninth and final outing as Wolverine was a spectacular swan song for the character; gritty, emotional and – strangely for a superhero film – extremely human, it was the X-Men film we've been waiting years to see. Logan has always been a fearsome force to be reckoned with but James Mangold's film gave us a more vulnerable Wolverine; a man and a mutant falling apart. By stripping the story back and focusing in on relationships old and new, Logan was an altogether more thoughtful superhero movie. It's violent and visceral with superb fight sequences, and of course Hugh Jackman is as magnetic as ever as the greying, grumbling hero. The actor can hang up his claws knowing he went out on a high. – Natalie Xenos
Hidden Figures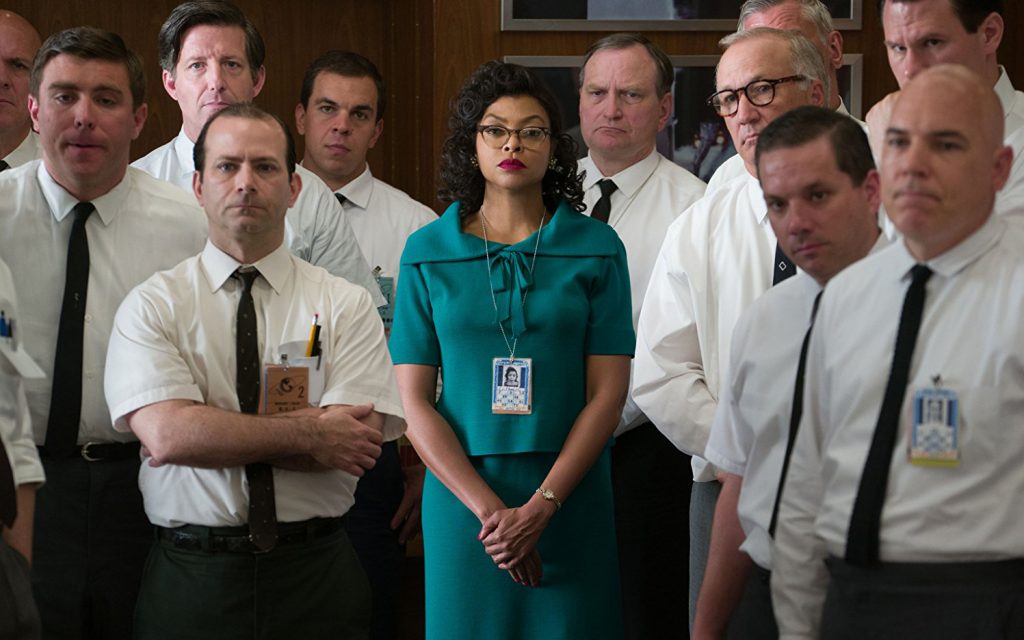 This comedy drama film hardly puts a single foot wrong over the whole of its 127 minute run-time, with Taraji P Henson, Octavia Spencer and Janelle Monáe proving a real tour de force when it comes to telling the stories of three brilliant African-American women at NASA at the height of the US/Soviet Space Race of the 1960s. Each of the three leads are given their own time to shine as we dig deep into the real-life experiences of Katherine Johnson (Henson), Dorothy Vaughan (Spencer) and Mary Jackson (Monáe), highlighting a little-known story that played a key role in changing the course of the Space Race as they do so. And with Pharrell Williams serving as one of the film's producers and helping to put together a very strong soundtrack too, Hidden Figures proves itself a slick and stylish feel-good film that is wonderfully empowering, extremely important and an enjoyable watch to boot. – Megan Davies
War for the Planet of the Apes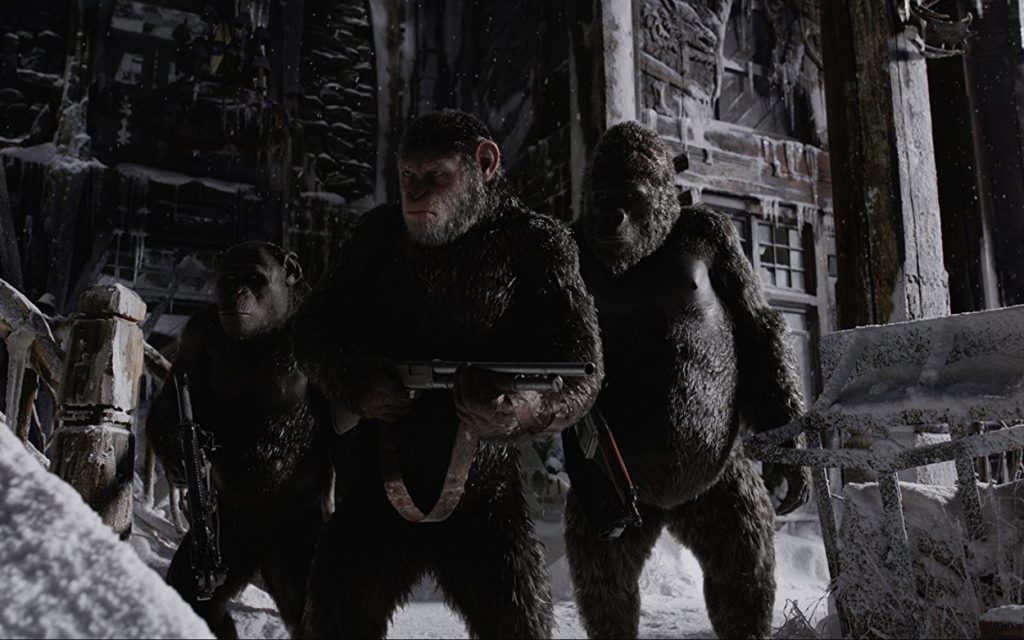 War for the Planet of the Apes is a masterpiece of technological innovation, a marker of just how far computer-generated visuals have come in cinema. War for the Planet of the Apes is a taut, heavy war movie, offering enough of both sides to draw balance, even if one – Woody Harrelson's human army – is less sympathetic than the other. War for the Planet of the Apes is a surprisingly heartfelt character movie, about a father trying to lead his people, while grieving for the loss of his family. If the film was any one of these, it'd be pretty good. That it's all three, all at once, says everything about the quality of a film that caps a trilogy that has never disappointed. – Jerome Cox-Strong
Paddington 2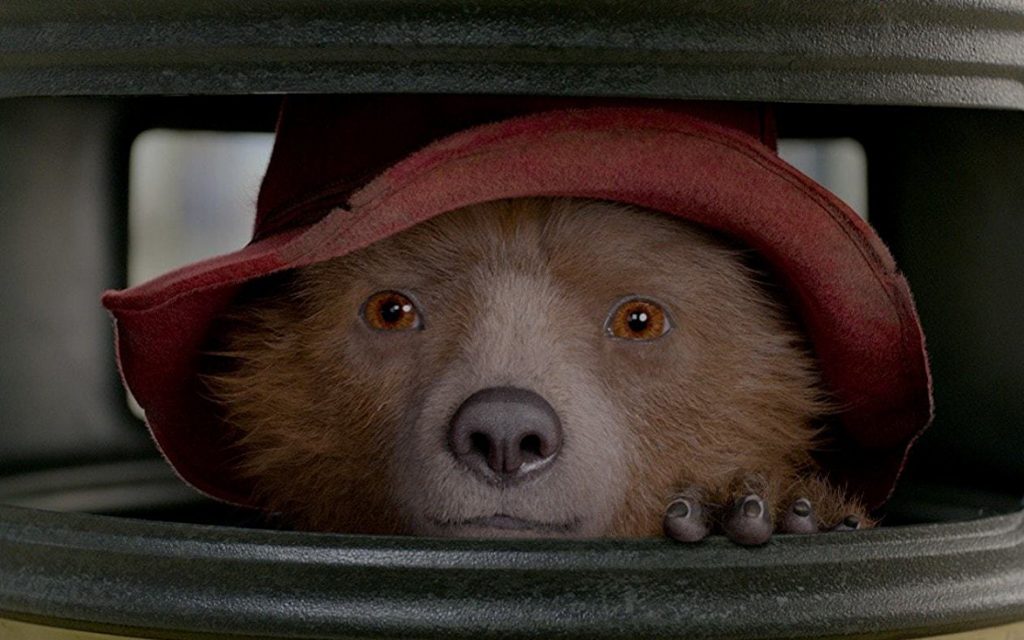 Paddington 2 is a movie so subtly stitched together you don't realise what it's achieved until you're flooding the cinema with happy tears. The plot is sincere, moving and straightforward. Paddington wants a pop-up book of London for his Aunt Lucy's birthday, while the conniving Phoenix Buchanan (Hugh Grant) desires it for more sinister reasons. What follows is a film rich with whimsy that features a prison breakout, a train chase and Grant dressed in a variety of disguises. Grant is deliciously good as the comical villain, and the message of tolerance shines a light in this dark year. – Henry Bevan
Frantz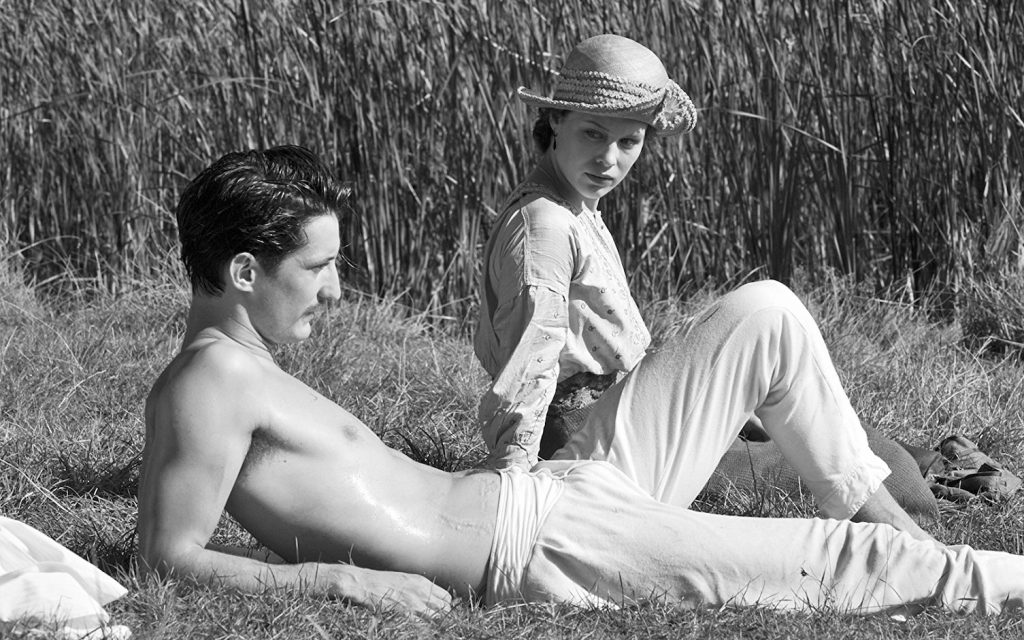 An unusually restrained work from former enfant terrible François Ozon, Frantz details the relationship between Anna (Paula Beer), a young German woman widowed in WW1, and Adrien (Pierre Niney), a French soldier who professes to have been her dead husband's best friend. Heart-tuggingly raw performances from Beer and Niney, virtuosic transitions between black and white and colour, and a final act that keeps you guessing until the very end make Frantz the most moving film of 2017. – Chloe Walker
Get Out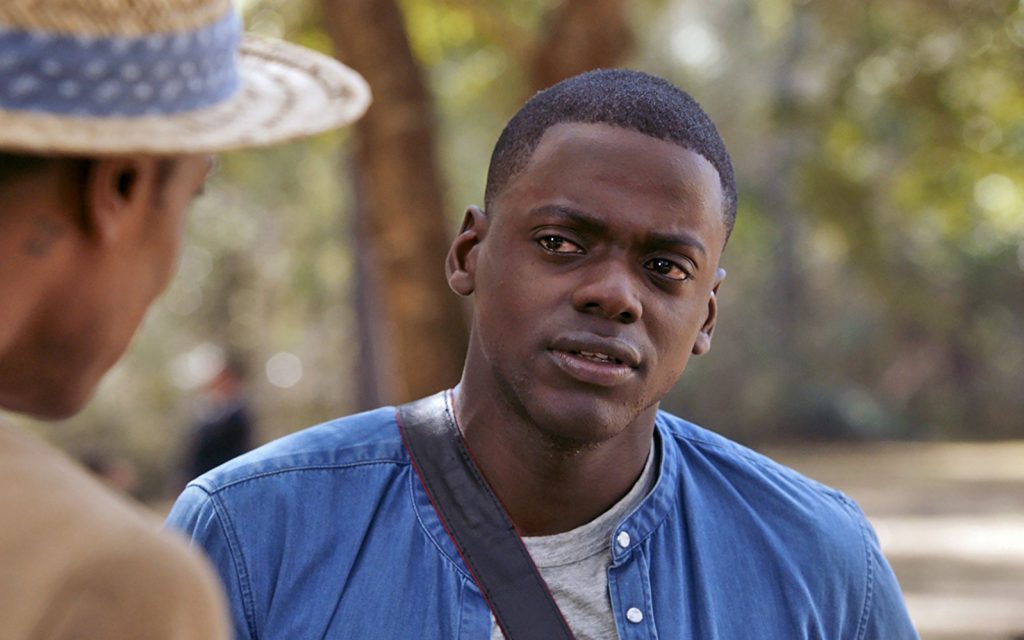 This is easily the best movie by miles that I have seen in recent years. I love paranoid thrillers like Rosemary's Baby and The Stepford Wives so I was ecstatic that this movie follows their style. Not only does the plot keep you on your toes but the movie manages to be cleverly funny as well as uncomfortably realistic. It shows deeply embedded racism and white supremacy in American culture in a way that is bleakly funny and tremendously entertaining. I won't be surprised to see this movie snag loads of trophies come award season. – Rabeea Saleem
Battle of the Sexes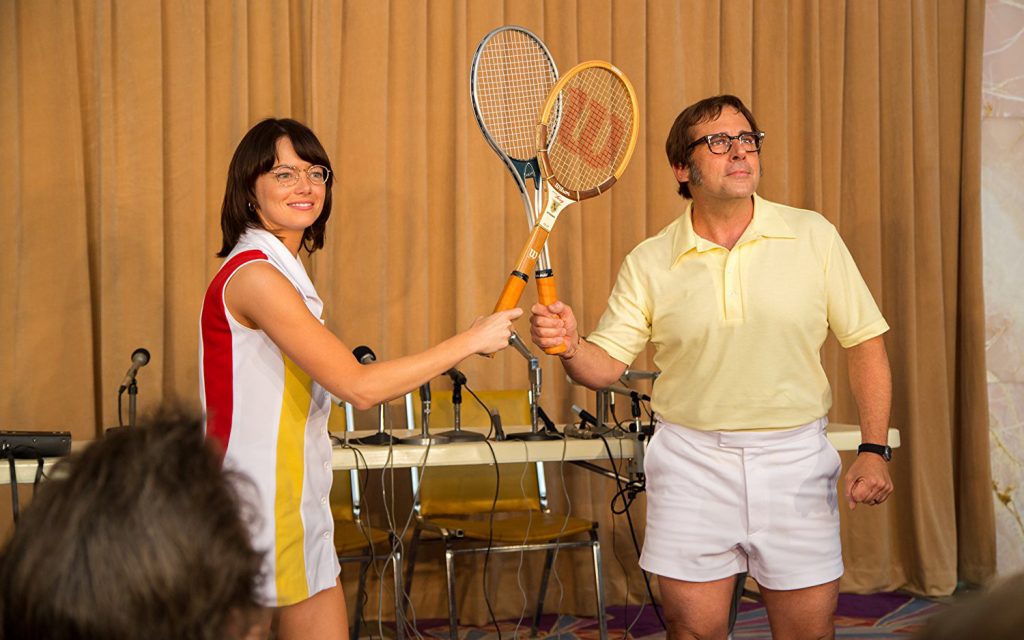 This year there has been no better rallying cry against toxic masculinity than Battle of the Sexes. For some, its sports narrative will be too by-the-numbers, its edges sanded down to fit all four quadrants, but like Hidden Figures, its power lies in its convention. Wanting to please isn't a crime and by being familiar this tale of Billie Jean King's match against Bobby Riggs magnifies its messages about equality and feminism. Emma Stone anchors the film by giving her best performance yet; each line reading reveals a new side to King, and it will be hard finding a film as engaging as Battle of the Sexes. – Henry Bevan
Dunkirk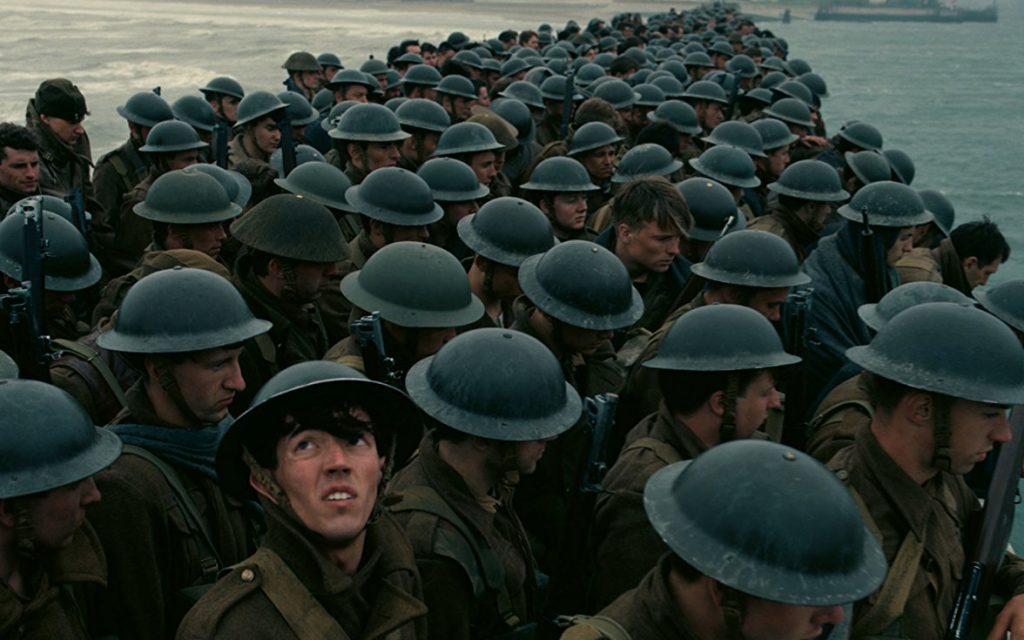 Christopher Nolan's recent filmography can be catagorised as big-scale visual extravaganzas with clever characters and mind-bending twists. Dunkirk is big in an altogether different way, portraying the evacuation from three perspectives: land, sea and sky. With Hans Zimmer's epic score and moving performances from the ensemble cast, there's a distressing and disorienting feel, reflecting the chaos of war and the fear felt by the soldiers. Dunkirk is a modern day classic and every bit the cinematic masterpiece that everyone says it is. – Natalie Xenos
Thor: Ragnarok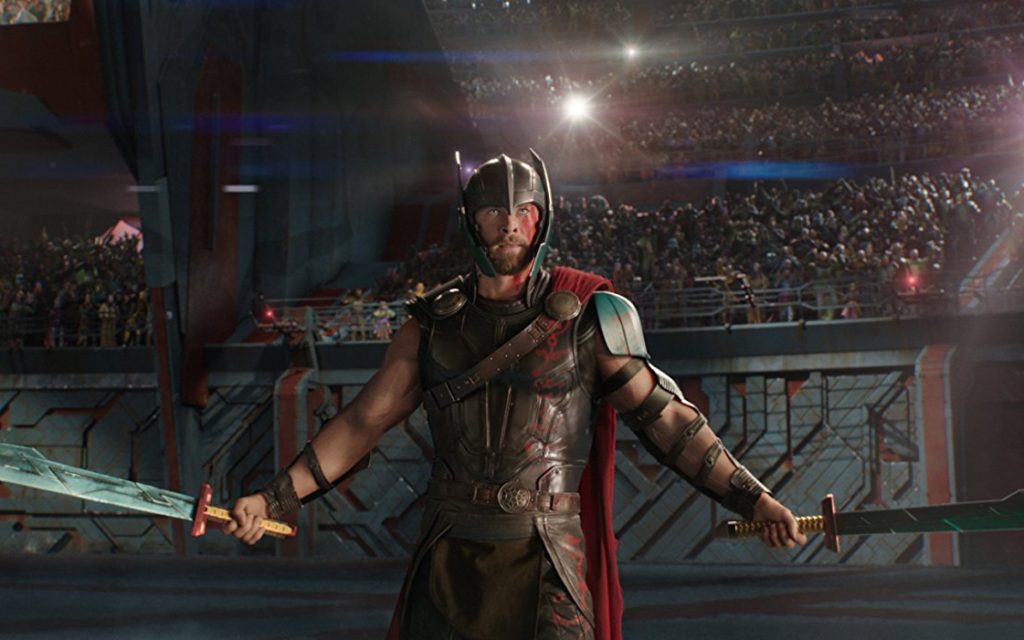 It's tough being the new Marvel film on the block, especially when the bar has been set so high previously, but Taika Waititi's unique vision managed to not only give us the best Thor film in the trilogy but perhaps the best Marvel film ever. Everything about it was just complete fun, absolutely hilarious and a riot from start to finish. Hemsworth has never been better, Tessa and Cate kicked some serious behind and Jeff Goldblum was Jeff Goldblum. The cast is ridiculously awesome across the board but special mention to Waititi himself who steals the show as Korg. – David Bedwell
The Hitman's Bodyguard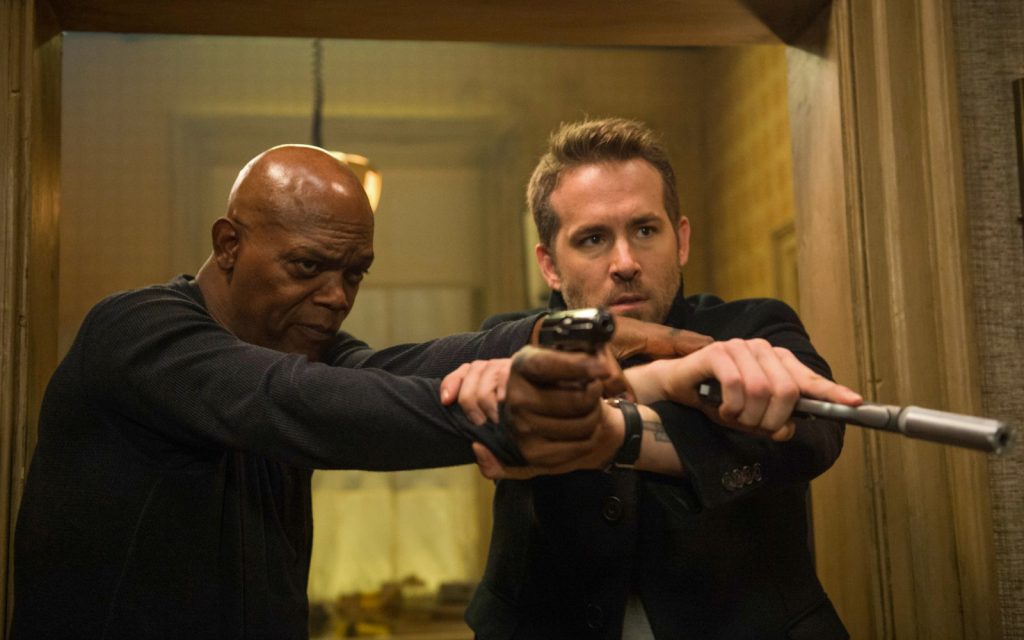 After being disappointed by Baby Driver and Atomic Blonde, I was relieved to FINALLY see an action movie that was also entertaining. With a charismatic central duo and a superb cameo by Salma Hayek, The Hitman's Bodyguard is hilarious and guaranteed to put a smile on your face. – Rabeea Saleem
Call Me By Your Name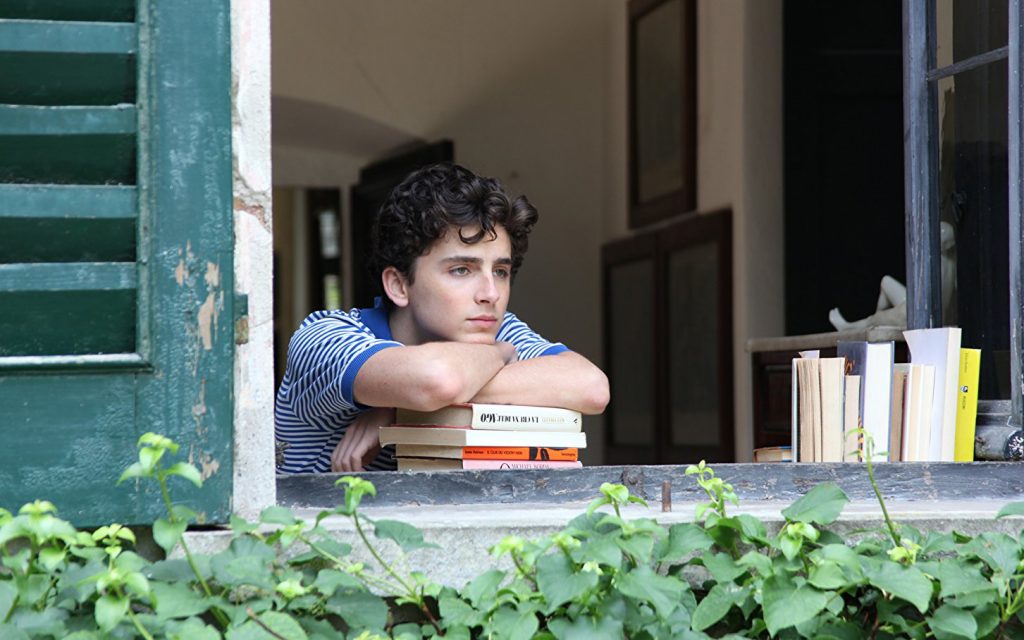 Call Me By Your Name is the type of film that brings out something special in all of us, that speaks to us in luscious rhythms and makes us reflect on love won and lost. Director Luca Guadagnino's sensual tone and palate lets his two stars, Timothée Chalamet and Armie Hammer, play their roles in the story perfectly. Chalamet shows what Elio is thinking and feeling, and Hammer supports his young star. He avoids the spotlight while gamely being objectified. It's a slow descent into love, and it'll drive you to talk to the special someone in your life. – Henry Bevan
Honourable Mentions: The Florida Project, Wonder Woman, The Big Sick, Lucky, Okja, Guardians of the Galaxy
SaveSave
SaveSave