This Month at the Cinema: Murder, Murder, Murder…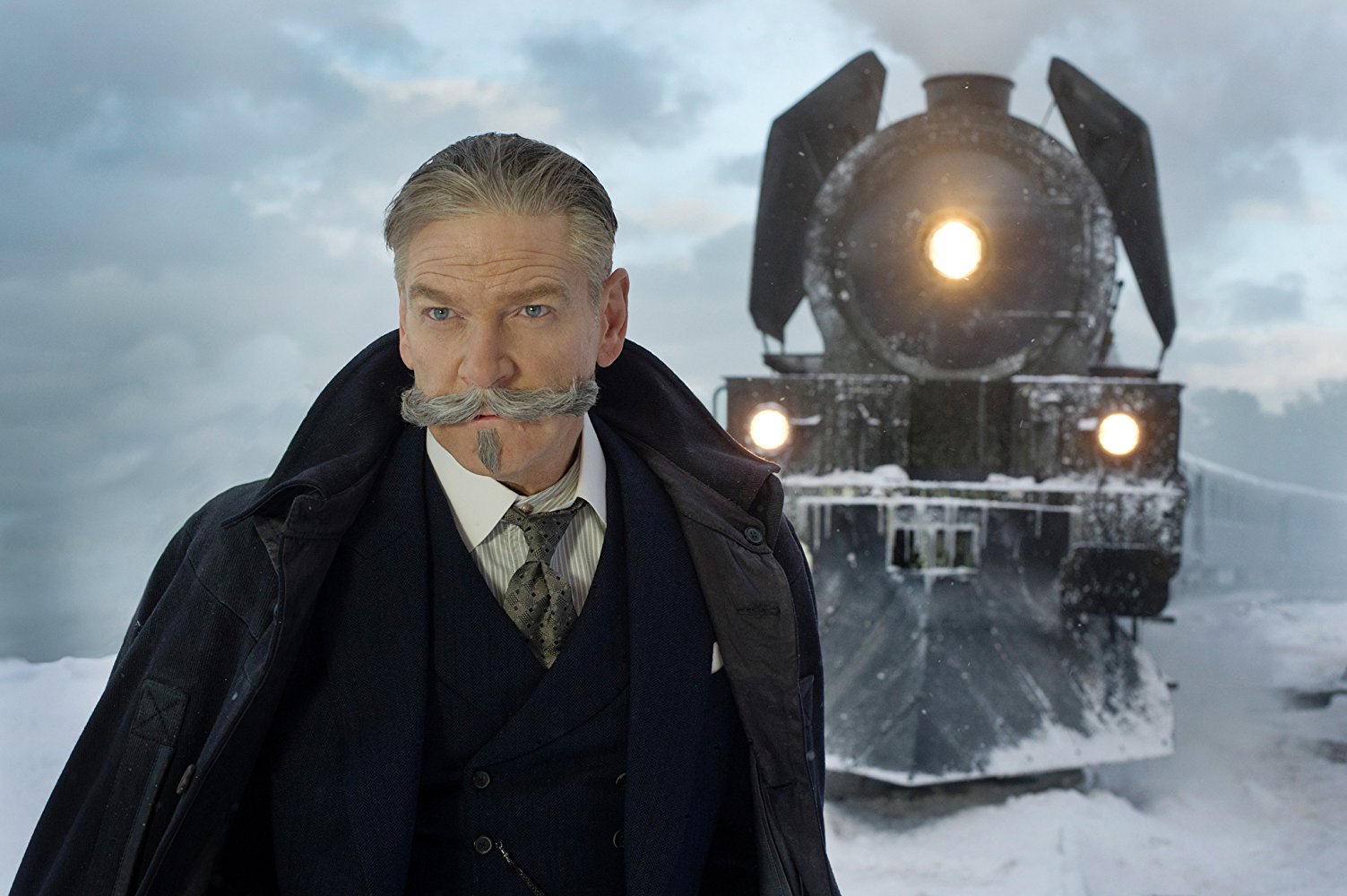 Sometimes it's hard to be a movie fan. While October was filled with interesting movies, they were overshadowed by Netflix releasing both Mindhunter and the second season of Stranger Things. But, now we've finished binge watching those shows and changing our opinions on Steve and his hair (OMG the volume; thank you Farah Fawcett spray). November is stacked as Oscar Season ramps up and gobbles the cultural conversation until the end of February.
There are a slew of titles opening in the first week of the month. First up is Murder on the Orient Express (3rd Nov), Kenneth Branagh's A-list adaptation of Agatha Christie's classic whodunit. Unfortunately, most British people know who did it, and it will be interesting to see how Branagh tackles this challenge. The plot is relatively simple: a train is stranded and a passenger is murdered. Luckily, the best detective in the world, Hercule Poirot (Branagh), is on the train, and everyone is a suspect. The film also stars Johnny Depp, Michelle Pfeiffer, Judi Dench, Willem Dafoe and Daisy Ridley.
From one murder to another, the documentary 78/52 (3rd Nov) dissects Psycho's infamous shower scene with geeky pleasure. The film may occasionally slide into hagiography, but it is a fascinating look at filmmaking including interviews from some of today's biggest filmmakers.
Once you've sated your perverse desires, left off some steam with A Bad Mom's Christmas (3rd Nov) the sequel to the surprising, and surprisingly winning, Bad Moms. The first film is good fun, and while this sequel seems rushed, the comedic talents of Mila Kunis, Kristen Bell and Kathryn Hahn is a major draw, and don't forget that the awesome Christine Baranski and Susan Sarandon have supporting roles.
Also out on the 3rd November is The Killing of the Sacred Deer, director Yorgos Lanthimos' psychological horror-thriller starring Colin Farrell and Nicole Kidman, as well as Thelma, a twisted superhero story from Joachim Trier about a college student who starts experiencing seizures that are somehow related to the supernatural.
In order to wash off all of the adult content so far, settle in for Paddington 2 (10th Nov), Paul King's sequel to his joyous gem of a first film. Ben Whishaw returns as the eponymous bear as he tries to buy his aunty a birthday present. Unluckily for him, the nefarious Phoenix Buchanan (a scene stealing Hugh Grant) has other ideas. Also starring Sally Hawkins, this is a charming sequel that might just be impossible not to love.
An endearing charm also exists in The Florida Project (10th Nov), Sean Baker's social drama about a seven-year-old growing up in the shadow of Cinderella's castle. After working wonders with an iPhone with Tangerine, Baker has received an upgrade getting a decent budget and an A-list actor in Willem Dafoe. But, not one to rest on his laurels, the director stocks his cast with mostly amateurs and the result is a magical fairytale about the under represented.
Opening a week later is Good Time (17th Nov), a grimy crime thriller about a botched bank robbery. Robert Pattinson continues his interesting and eclectic post-Twilight career, teaming up with the Safdie brothers in this arthouse genre piece that has been labelled as both morally repugnant and absolutely mesmerising.
Next up is Ingrid Goes West (17th Nov), a film unashamedly trying to be a film of our time. A social media savvy mash-up of The Talented Mr Ripley and Single White Female, the plot revolves around Aubrey Plaza's Ingrid as she Facebook stalks and IRL stalks social media celeb, Taylor Sloane (Elizabeth Olsen). Debut director Matt Spicer takes shots at millennial culture with a thriller that should be lit AF.
And now it's time to arrive at what is surely to be the social media juggernaut of the month, Justice League (17th Nov). The teaming up of Batman (Ben Affleck), Wonder Woman (Gal Gadot), The Flash (Ezra Miller), Cyborg (Ray Fisher) and Aquaman (Jason Momoa) is one of the year's most anticipated movies and Ciarán Hinds, playing villain Steppenwolf, is always an engaging screen presence. Zack Snyder splits critics, but there is no doubt he knows how to film awesome moments and with these characters, he should exceed in bringing the spectacle.
Rounding out the month is Battle of the Sexes (24th Nov), the film adaptation of the famous tennis match played by Billie Jean King (Emma Stone) and Bobby Riggs (Steve Carell). A compelling sports dramedy with important modern parallels on feminism, the great director team of Jonathan Dayton and Valerie Faris have done it again, and even if Riggs' misogyny is too cartoonish, there is still a sincere beating heart that takes full advantage of the sports movie formula.