8 must-read books for November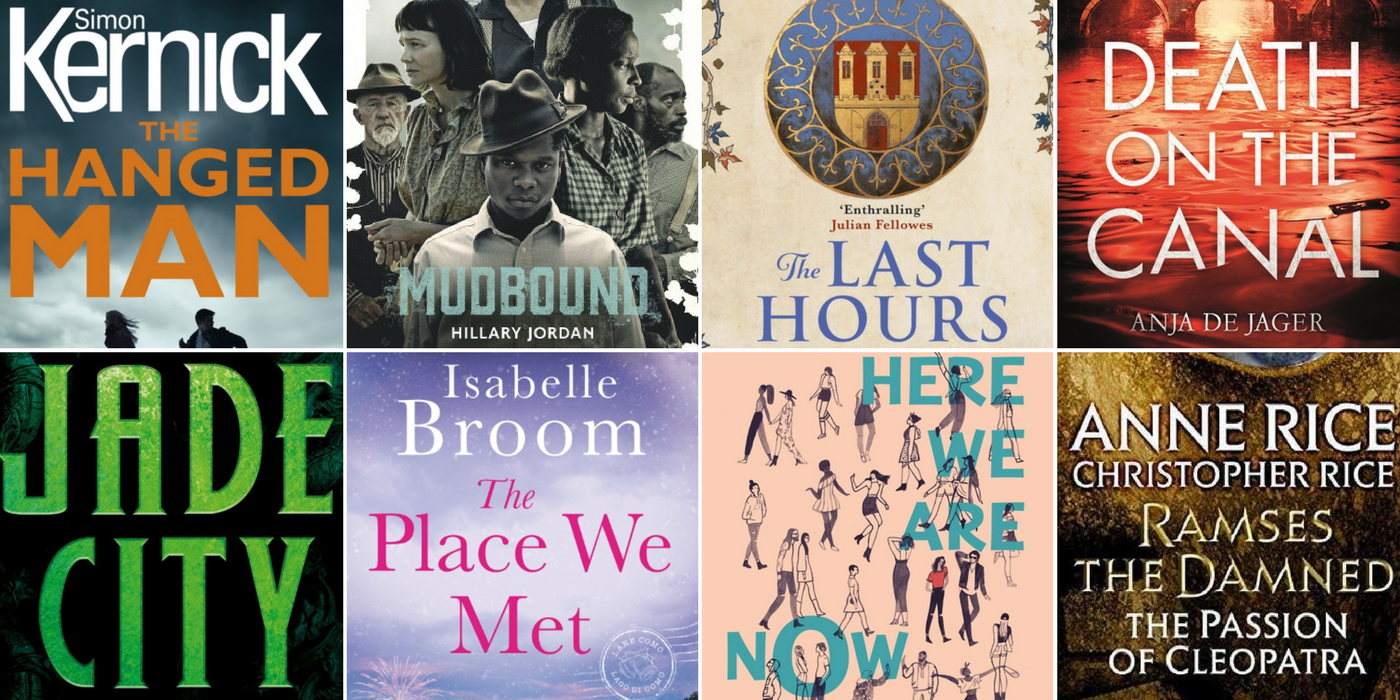 Halloween is over for another year and the next holiday to look forward to is that merry little word we've all been avoiding saying out loud for as long as possible. That's right, it's time to start preparing for the festive season but there's still plenty of time for curling up with a good book or two.
From thrilling magical fantasy to intriguing murder mysteries to historical literary fiction, November is full of exciting new releases. Here are 8 must-read books for this month.
Uplifting romance and new beginnings
The Place We Met by Isabelle Broom
The last time we were raving about an Isabelle Broom book it was the beginning of summer. Now we're edging into winter and the sun feels like a distant memory, but Broom sure knows how to keep the warmth alive in our hearts. The Place We Met whisks readers away to Lake Como in the lead up to New Year's Eve, as two women's lives collide in their search for new beginnings. Taggie is attempting to forget the past, whilst Lucy is trying to hold on to a future she thinks is meant to be. But life, as usual, has other ideas. Broom's fourth book is an uplifting, romantic and gorgeously atmospheric read about the ups and downs that come with love and heartbreak. It's perfect escapism as we head into the festive season. (30 November, Michael Joseph)
Epic, action-packed fantasy
Jade City by Fonda Lee
Fonda Lee's tale of family, crime, magic and honour takes place in a changing world where Jade is the essence of everything. Controlled by the merciless No Peak and Mountain families, people will go to any lengths to get their hands on the valuable stone, even if it means stealing, trading or killing for it. When the tension between the two families reaches breaking point, an all-out clan war begins which will affect everyone. Lee has a supreme talent for world-building that immerses you in the story and the martial arts action that unfolds. Jade City is a fierce, energetic and stylish story that will keep you engrossed from start to end. (7 November, Orbit)
A sweeping slice of historical fiction
The Last Hours by Minette Walters
Best known for her crime fiction, Minette Walters has turned her writing talents to the historical genre with The Last Hours, and the change in direction was worth the wait. The author's first full-length novel in ten years opens in 1348, as the Black Death sweeps across England and spreads through Dorset and the rest of the country with deadly consequences. With the plague causing mass distrust, religious fear and superstition, the educated and resourceful Lady Anne takes control of her people's safety, but there's more than just disease that threatens their future. The Last Hours is an impeccably written, character-driven tale with a quick-witted, resilient heroine at its core. (2 November, Allen & Unwin)
Funny and heartfelt YA
Here We Are Now by Jasmine Warga
If you love young adult stories, you'll be instantly drawn into the world of Taliah Abdallat, whose life gets a lot more complicated when her long lost father – the famous rock star Julian Oliver – arrives on her doorstep sixteen years too late. Told over the course of just five days, with flashbacks to the past, it follows Taliah as she embarks on a journey to Julian's hometown to spend time with a family she's never known and a father she's idolised from afar. Here We Are Now is a book about friendship, music and discovery, but, more importantly, it's a tale of a teenager learning to be true to herself. Fans of Sarah Dessen and Rainbow Rowell will adore this novel. (16 November, Hodder)
Read the book before watching the film
Mudbound by Hillary Jordan
This evocative and eloquently told story about America's divided past and the struggle against racism and fascism is billed as being the first major Oscar contender for Netflix. The inspiration for the film comes from Hillary Jordan's debut novel of the same name, which was originally published in 2008 and has sold over 70,000 copies in the UK. It's the tragic tale of a black WWII veteran returning home to rural Mississippi where Jim Crow laws were still enforced. In the midst of devastating segregation and bigotry, an unlikely friendship between brothers-in-arms propels the story towards its conclusion. Mudbound is a powerful and heart-breaking story of injustice, race and family; and though it's not always an easy read, it is ultimately an important one. (2 November, Windmill)
Murder, mystery and moral dilemmas
Death on the Canal by Anja De Jager
Anja de Jager's latest Lotte Meerman novel follows the Dutch detective as she witnesses the fatal stabbing of a Polish security guard. As Lotte investigates the crime, she finds links to a string of murders involving UK tourists. But as quickly as she unearths the information, someone is trying their hardest to bury it. Lotte faces a professional and personal moral dilemma; does she continue digging into the murder of the suspected drug dealer, or does she keep quiet in order to ensure the conviction of another man who's accountable for the other murders? Death on the Canal is a slow building yet gripping crime-mystery tale with a refreshingly flawed female protagonist. After the previous book's winter setting, the change in seasons gives a suitably summery, European feel too. (2 November, Constable)
A new tale from an old favourite
Ramses the Damned: The Passion of Cleopatra by Anne Rice and Christopher Rice
Anne Rice is the queen of gothic supernatural fiction, exploring the themes of death, love, humanity and immortality in her vampire novels. Her latest book, co-written with son Christopher, is the sequel to 1989's The Mummy and feels very much like classic Rice. Former Pharaoh of Egypt, Ramses the Great, is reawakened in Edwardian England and becomes caught up in a battle of wills against the once inimitable Queen Cleopatra, whilst a mysterious ancient presence haunts them both. The author's most recent vampire chronicles haven't pleased everyone but The Passion of Cleopatra is a fine follow-up to the Rice stories of old. It's passionate, richly detailed and consistent – a reminder of why readers fell in love with Anne Rice's tales in the first place. (21 November, Anchor Books)
DI Ray Mason returns
The Hanged Man by Simon Kernick
The second installment in Simon Kernick's The Bone Field series continues the investigations of DI Ray Mason and PI Tina Boyd, whilst expanding upon the storylines introduced in the first book. In The Hanged Man, the remains of seven unidentified women are discovered deep in the Welsh countryside and a witness who knows too much is forced to go on the run. As always, Mason and Boyd are determined to find the killers, even if it puts their lives in danger. Just like its processor, this book is a gritty crime thriller that takes the reader on a deadly ride where bodies and betrayal mount up as the twists keep coming. It's best read straight after The Bone Field #1, so that specific events and character histories are fresh in your mind. (16 November, Century)
SaveSave