Been So Long – BFI London Film Festival Review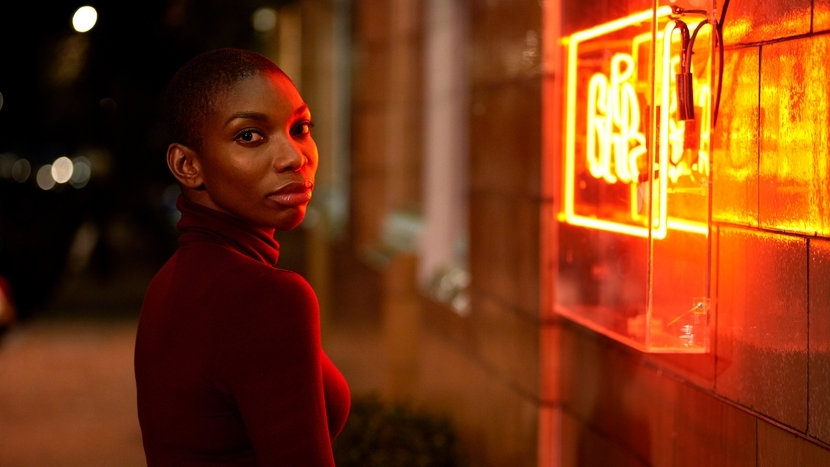 In introducing her film to this year's LFF audience, Been So Long director Tinge Krishnan emphasised that one of the many things that drew her to the project was the desire to see an authentic London on screen – with authentic lives and characters, as well as a true depiction of the setting and landscape.
The very first scene exemplifies this perfectly, depicting a very empty, very quiet Camden Town, too early for any tourists to have arrived. Next we slowly meet our main characters: Michaela Coel's (Chewing Gum, Black Mirror) Simone and her daughter, on a colourful if chaotic school run, and Raymond (Arinzé Kene) just emerging from what we later find out is a three-year prison sentence. The two stumble into each other's lives on a fateful night out and a blossoming relationship ensues. Characters more on the fringe of the story but still given focus are Simone's best friend Yvonne (Ronke Adekoluejo), and Gil (George MacKay), though the latter's subplot is easily the most dispensable. It's mostly a gentle, simple tale of two people coming together, dancing around the other and slowly opening up, despite past burns. Oh, and it's a musical, so the dancing is actually literal at times.
Original playwright Ché Walker returns to adapt the play and then musical written by himself and Arthur Davill (Rory from Doctor Who). However, it is so carefully thought-out and executed it's hard to imagine it in any other medium, which is exactly what an adaptation should invoke. The presence of music and songs works to sublime effect – it's loud and hilarious exactly when it wants to be, and simultaneously quiet and intimate precisely when it needs to be. Much as the songs are catchy, heartfelt and resonant, the choreography by Harriet Waghorn is so distinct, and paired with the expert direction of Krishnan, it's completing communicative and enthralling in its own right. There's even a bench scene leaps and bounds above last year's almost-Best-Picture-winner La La Land.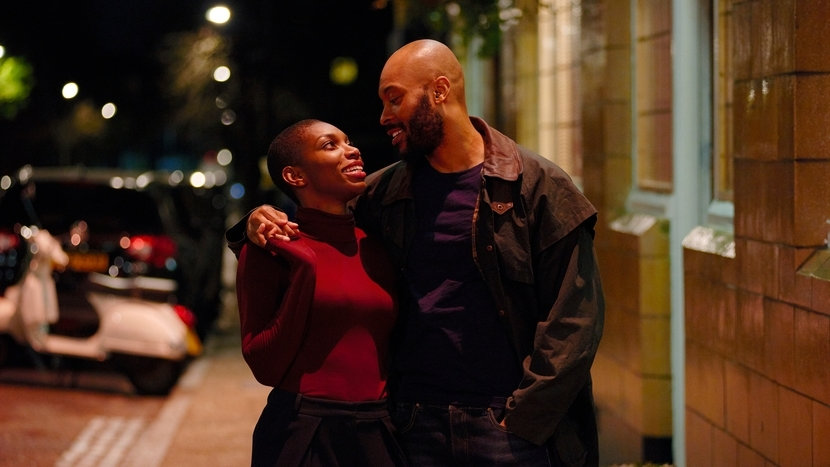 Michaela Coel is clearly not tired of proving to us that she is once-in-a-generation in everything. Those familiar with her previous work may not anticipate just how well she takes on the serious or heart-breaking parts of the story, but she makes it as effortless as she does with the sharp humour and wit she has naturally. Perhaps even more impressive is that the supporting cast manage to hold their ground and be just as magnetic as their leading lady, making for something truly magnetic to watch.
It is sleek without being cold or impersonal, stylish but not pretentious or superficial. The film cares deeply about London, but also the characters themselves. Simone, Raymond and Yvonne are people stuck in some way or another, with some factors holding them back but mostly it's their own fear of change. Been So Long is about second chances and starting over; embracing the new and allowing yourself to be surprised. And how important that continues to be in adulthood, or parenthood.  
Very smartly, Netflix nabbed up the distribution rights in a multi-million dollar deal – the highest at the time of purchase. It is a slight shame after the likes of La La Land, The Greatest Showman and, most recently, A Star is Born that it won't get a chance to shine at the box office, and that not all viewers will be able to experience it as part of an audience. Particularly given the sameness of those films, Been So Long feels especially essential to the cinematic landscape. But the more important thing is the accessibility it will provide, arguably to the people the film wants to represent in the first place.
★★★★★
Been So Long will be available on Netflix on the 26 October