Rosie – BFI London Film Festival Review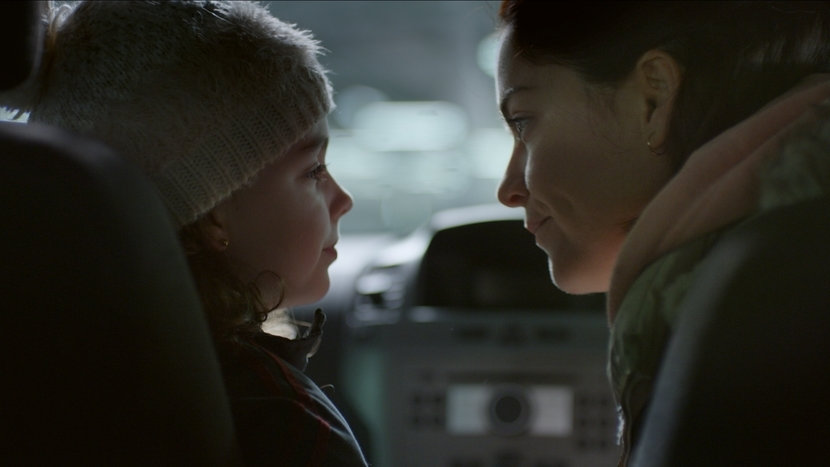 Most of us like to think we are a million miles from living on the streets. That transition from safe in your own home and then to sleeping rough, in some form of shelter, couldn't be further from our mind. Add to that four children and we begin to get an idea about what Rosie (in an impressive turn by Sarah Greene), the titular character in Paddy Breathnach's Rosie, is going through. In the same style as I, Daniel Blake, we observe the horror her family has to go through as she struggles to navigate the council system that will surely leave her on the streets.
Set in Dublin, Rosie (Greene) has her car full. Alfie, Milly, Kayleigh and Maddie are all crammed in the back of the car as Rosie calls the list of numbers handed to her from the local council. Every single one seems to be a dead end. She can't fuss over her children or cuddle them. She can't go to a restaurant or park to play. It is dark, damp and cold and this is the only lifeline she has in putting a roof over their heads for the night. World weary John Paul (Moe Dunford), her husband, works in a restaurant washing the dishes. A tiring and thankless role in the kitchen, he does everything he can to keep his head down and earn a fair day's work before leaving and finding where his family is. Success is found in a hotel for one night only. It's not ideal but it is something that gets them through. Crammed into a family room and eating fast-food, they settle in for the night. But once they are up in the morning, it begins again – and Rosie has to find shelter for the night that's due to come.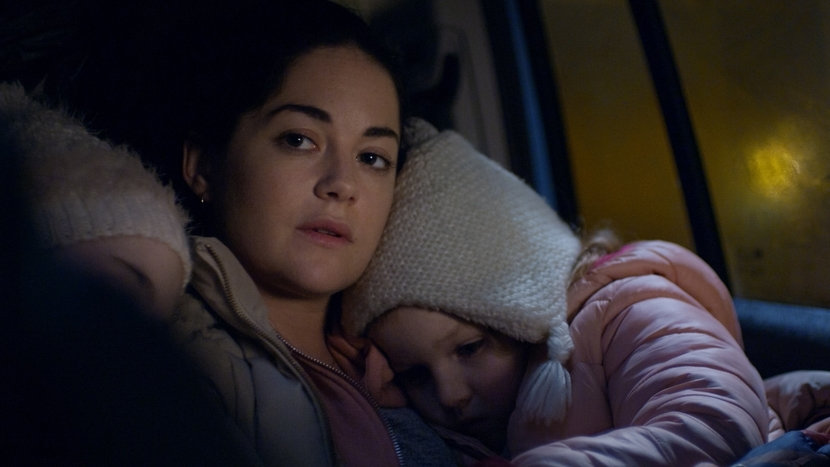 It is relentless. Kayleigh, the eldest teenager resents the situation. She's embarrassed and horrified by the situation she cannot control. Alfie is boisterous and stuck in a cramped car. All he wants to do is run around and jump up and down. Milly feels sick. Maddie is so young that she doesn't know what she wants. She wants the toilet. She wants Peachy, her sweet, soft rabbit toy. At any moment, one of these loose screws will fall off. Rosie is holding them all together in her beaten up blue car but it is slowly wrapping around her, like a thick blanket suffocating her options. It is a constant grey day, with condensation on the windows made clammy by the body heat and bulk of stuff in the boot of the car.
Their hope is disintegrating and while they may not be unruly kids, they're losing patience. Rosie is a damning judgement on the Dublin City Council, a term used regularly when she calls up each and every hotel. Written by Roddy Doyle (The Commitments), there is a genuine chemistry between the family. Even when angry with each other, the sincere heart and recognisable shame is what we understand. Some narrative choices make you struggle to agree with Rosie's decisions, and that can frustrate, but these are merely examples of how isolated you can be when in such a situation. There are no unnecessary over-the-top dark turns, as I, Daniel Blake seemed to turn towards in its final act. Instead, we just get the sense that every single thing is so precariously balanced until they find their next place to stay.
Rosie is a poignant, powerful piece of cinema that refuses to give an easy answer. Gritty and downbeat, it is a calmly observed, confident social critique bolstered by strong performances from both Sarah Greene and Moe Dunford.
★★★★