Theatre Review: Tea Break Theatre's Sleeping Beauty on Zoom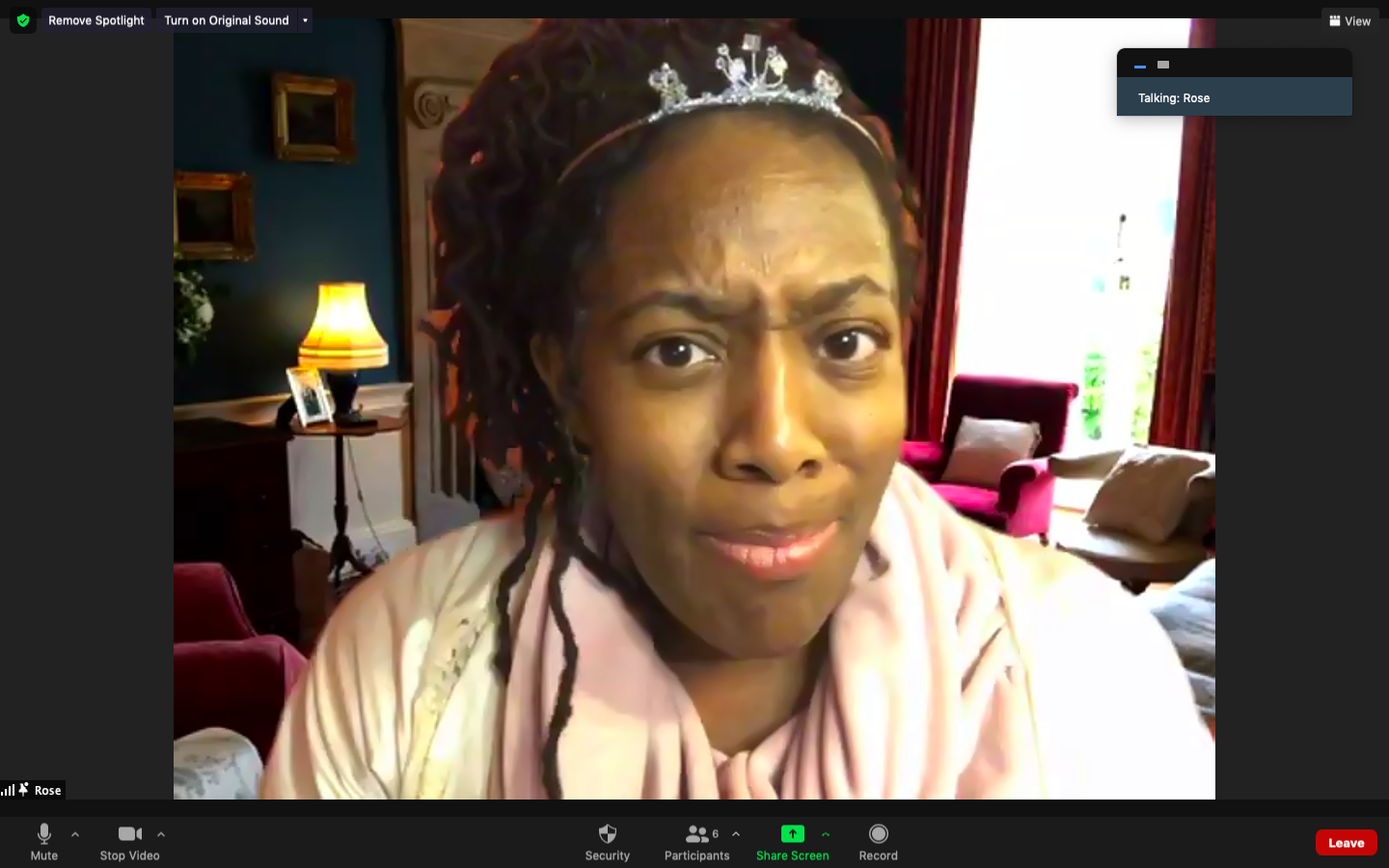 Pantomimes have been moved online in 2020 and Tea Break Theatre take their end of year offering into the digital realm with a gently modern take on the adventures of Sleeping Beauty. The enthusiastic cast of four lead the audience around a seemingly empty castle making smart use of virtual backgrounds to create a surprisingly extravagant world. There are occasional bits of audience interaction throughout leading up to an amiable final skirmish.
Prince is our initial guide, travelling from the normal world to a fairy tale with his cheeky dog Puff. There's also a Princess, Rose, who has a snooty cat called Alba and dreams for company as everybody in the kingdom has been asleep for seven years. We alternate between these two sides of story through the Zoom portal, with Chris Dobson and Alicia McKenzie giving jolly, friendly performances as they quest towards a shared ending.
Jumping into various stately rooms, Prince bumps into manifested dreams who add a touch of weird wit to proceedings. There's a lively cook who uses unpleasant ingredients in the kitchen and a gloomy ghost who wants to be a DJ in the dungeon. Felicity Sparks and Molly Small move between a motley crew of characters, keeping the energy up as the narrative bounces quickly along. As the story develops the actors find clever ways to interact with each other and the spectators from the solitude of their own rooms.
Writer and director Katharine Armitage has adapted to this unusual Christmas and pulled together a charming panto which debates what it means to be heroic and how to deal with deep down dreams. With an eccentric collection of characters and a few catchy musical moments, this Sleeping Beauty is a warm digital performance for children who are after a dose of fun festive theatricality.
★★★