The Glastonbury Festival 2017 gates have opened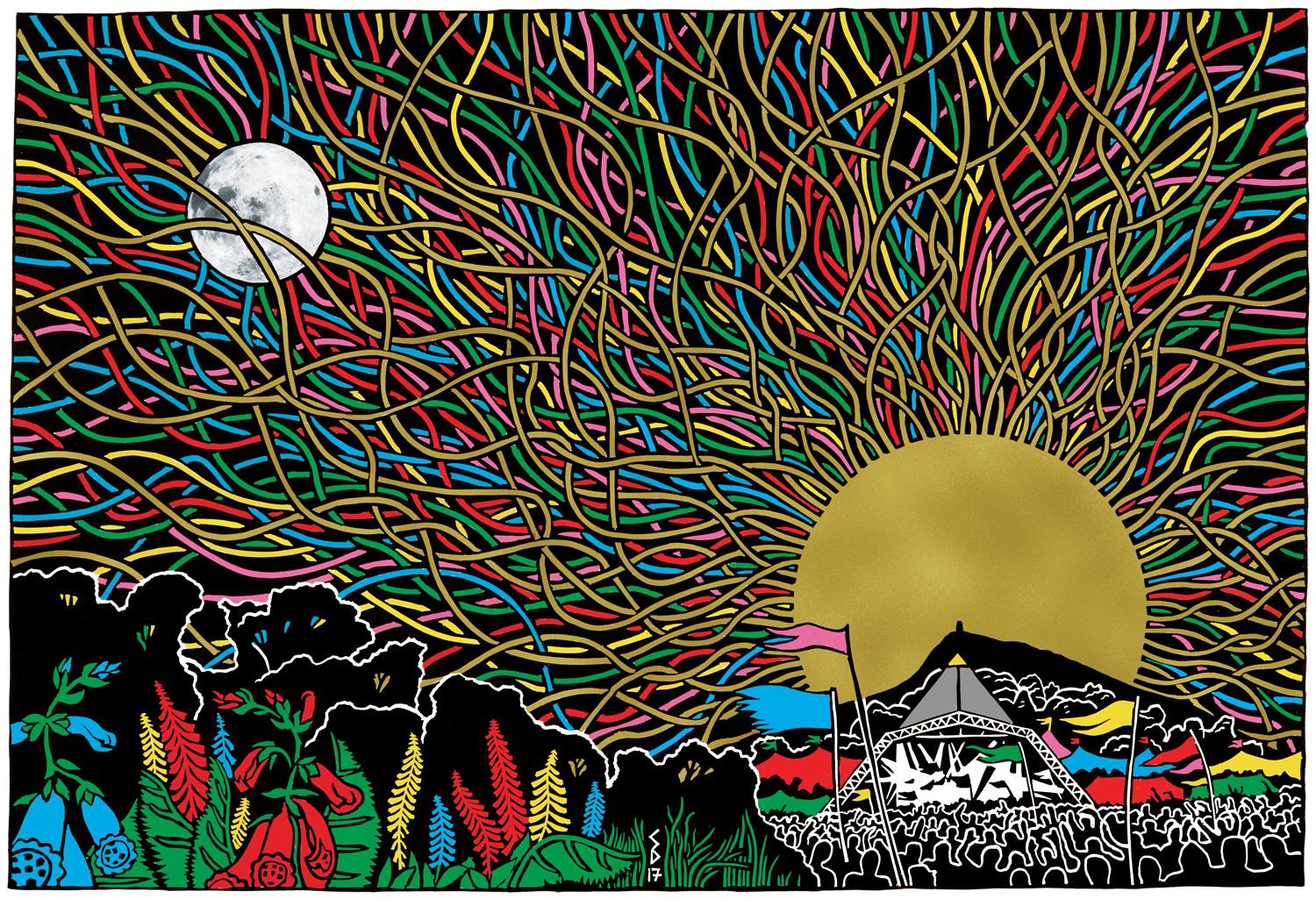 https://www.instagram.com/p/BVl_9spAwGd/?taken-by=glastofest
It's the Tuesday before Glastonbury Festival 2017 and after two car breakdowns and a 4-hour journey we have arrived at the sprawling, sunny Worthy Farm in Somerset.
Arriving on the Tuesday means you can see the festival before the punters, wander barefoot across the Pyramid Stage, walk across the whole site without being rushed by crowds, and even not queue for the toilet (something that's unheard of at Glasto).
Arriving early also means you can find all the crew bars before its too hard to hear the music.
This year the stone circle kicked off for the Summer Solstice and a handfasting took place in front of a crowd of revellers with a wonderful brass band and fire dancers.
The beautiful couple declared their love for each other in one of the most loving places on earth, and witnessing it was a magical way to spend our first day.
Now we get ready for the main event!
Join us for more updates from the festival across the weekend.