'This Guilty Blood'
If the season one finale devoted a lot of time to Jace's descent to the dark side, then the Shadowhunters season two premiere wasted absolutely no time in embracing all the fallout of his decision to join Valentine to save Clary and his friends. 'This Guilty Blood' marked a darker, slicker, and thankfully less cringe-inducing hour of television that, if nothing else, proved that Shadowhunters was determined to make a bold comeback.
And, opening as it does with Jace (Dominic Sherwood) surrounded by dead bodies as Clary (Katherine McNamara) marches over to take him back to the Institute, the action quickly proves itself to be every bit as stylish and pleasing to watch as the new-look credits, especially when it becomes clear that the entire opening sequence is Valentine putting Jace through a training exercise in an attempt to test his loyalty – which is, unsurprisingly, still with Clary.
From the get go then, we have a newly revitalised series determined to re-establish old and new threads to drive the series forwards – and it largely does a very good job of doing just that. The Clave has enlisted a new leader of the New York Institute in the form of Nick Sagar's Victor Aldertree and it isn't long before he's declaring Jace Wayland a defector and ordering him to be brought in, dead or alive, while both Clary and Alec are determined to find Jace first.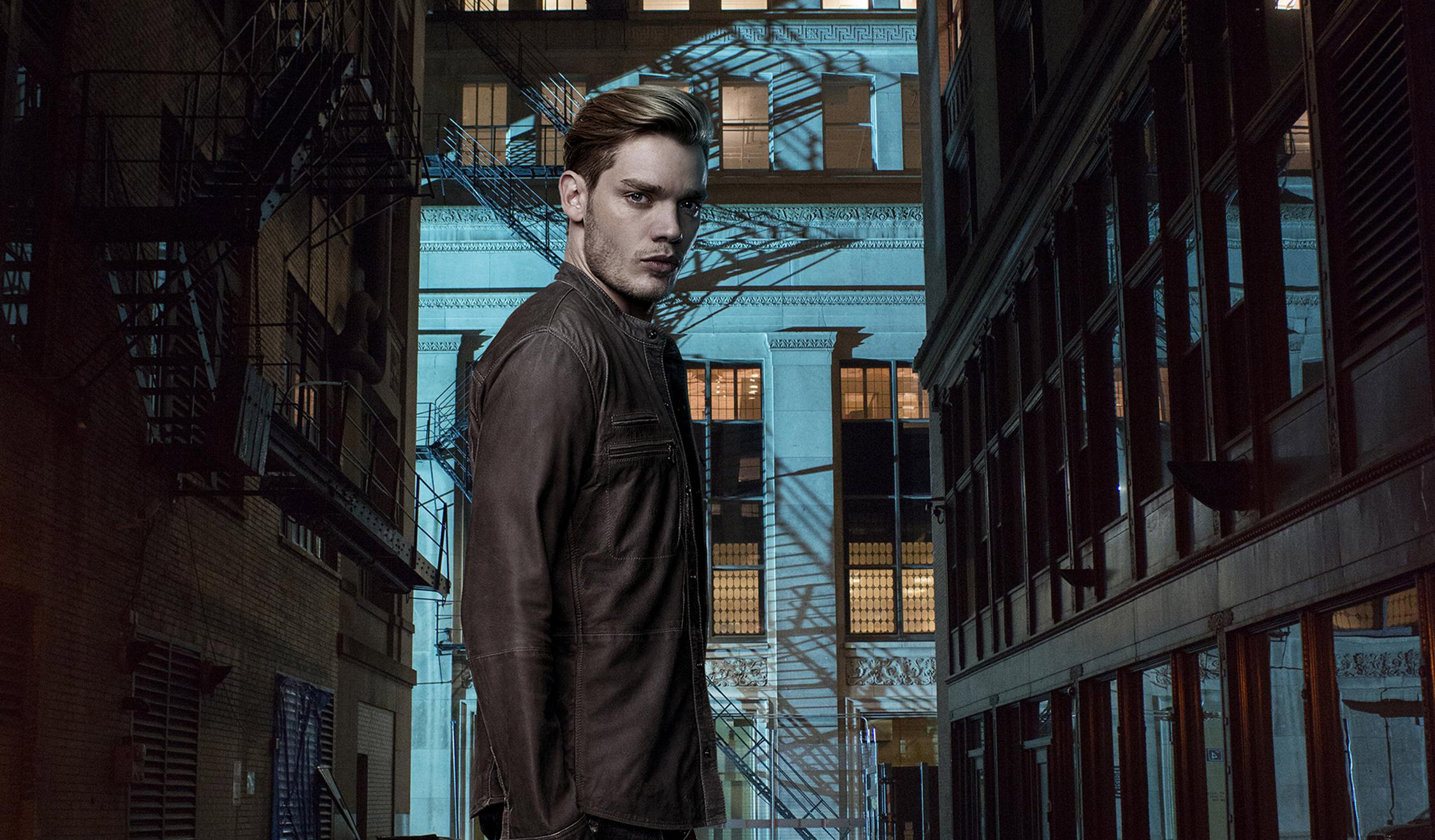 For his part, Jace is reeling from Valentine's revelation that he experiment on Jace as an unborn baby, injecting him with demon blood in an attempt to make him the ultimate weapon against demons and downworlders, as well as the thought that his urge to be with Clary is an extension of this demonic influence. Simon, too, is facing some problems of his own with a brewing conflict with the werewolves as he tries to summon up the courage to tell Clary how he feels about her, while Magnus and Alec are also left contemplating how to be in this relationship they fought so strongly to be in.
In an episode with so much plot to pitch, there was perhaps an understandable lack of character development for the majority of key players. But even while Dominic Sherwood continues to shine in his portrayal of Jace and his greying morality the more time he spends with Valentine, Matthew Daddario's Alec was really hard done by this week, rendering his character down to an irrationally panicked one with one key thought and no real action, and Alberto Rosende's Simon came dangerously close to being relegated to comic relief as his one liners remain one of the strongest things about this show.
All in all, 'This Guilty Blood' appears to have learned a lot of lessons from the worst episodes of the first season and the show feels like it's grown up a lot more in the process – the dialogue is stronger, the pacing is better and we've finally stopped having everything explained to us – so what we're left with is a decent, entertaining hour of fantasy that just goes to show how much more confident Freeform are in making this series now. There are still some balancing issues – more Isabelle is needed, for one thing, while Clary now seems remarkably accepting of Jace as her brother – but as far as season premieres go, this episode did a good job.
With a bit of luck, this will be the season that turns Shadowhunters from a cheesy guilty pleasure to a stronger, more complex show worth watching for all the right reasons.
★★★★