Genre: Drama, History
Directed by: Martin Scorsese
Starring: Andrew Garfield, Adam Driver, Liam Neeson, Ciarán Hinds
When musing on his past, Martin Scorsese is said to have once stated, "My whole life has been movies and religion. That's it. Nothing else." Certainly, if you pause for a moment to consider his extensive filmography, the role of religion has played a fundamental part in many of the movies he's made – reflections on guilt, morality, temptation and redemption course through the very veins of his entire oeuvre; from his 1967 debut Who's That Knocking at My Door, to 2013's The Wolf of Wall Street.
With the possible exception of his controversially humanist epic The Last Temptation of Christ, Silence – a passion project 28 years in the making – is Scorsese's most distinguished and considered dissection of faith to date. It's a study of belief – what guides it, and what happens when such convictions are inevitably called into question – that's set against a backdrop of religious persecution, and directed with a profound, spiritual energy that has the power to connect with all audiences, no matter what their personal credence may be. Given that Scorsese was poised to pursue a vocation in the priesthood before turning his attentions to cinema, one wonders whether this is the film he's been building towards his entire career.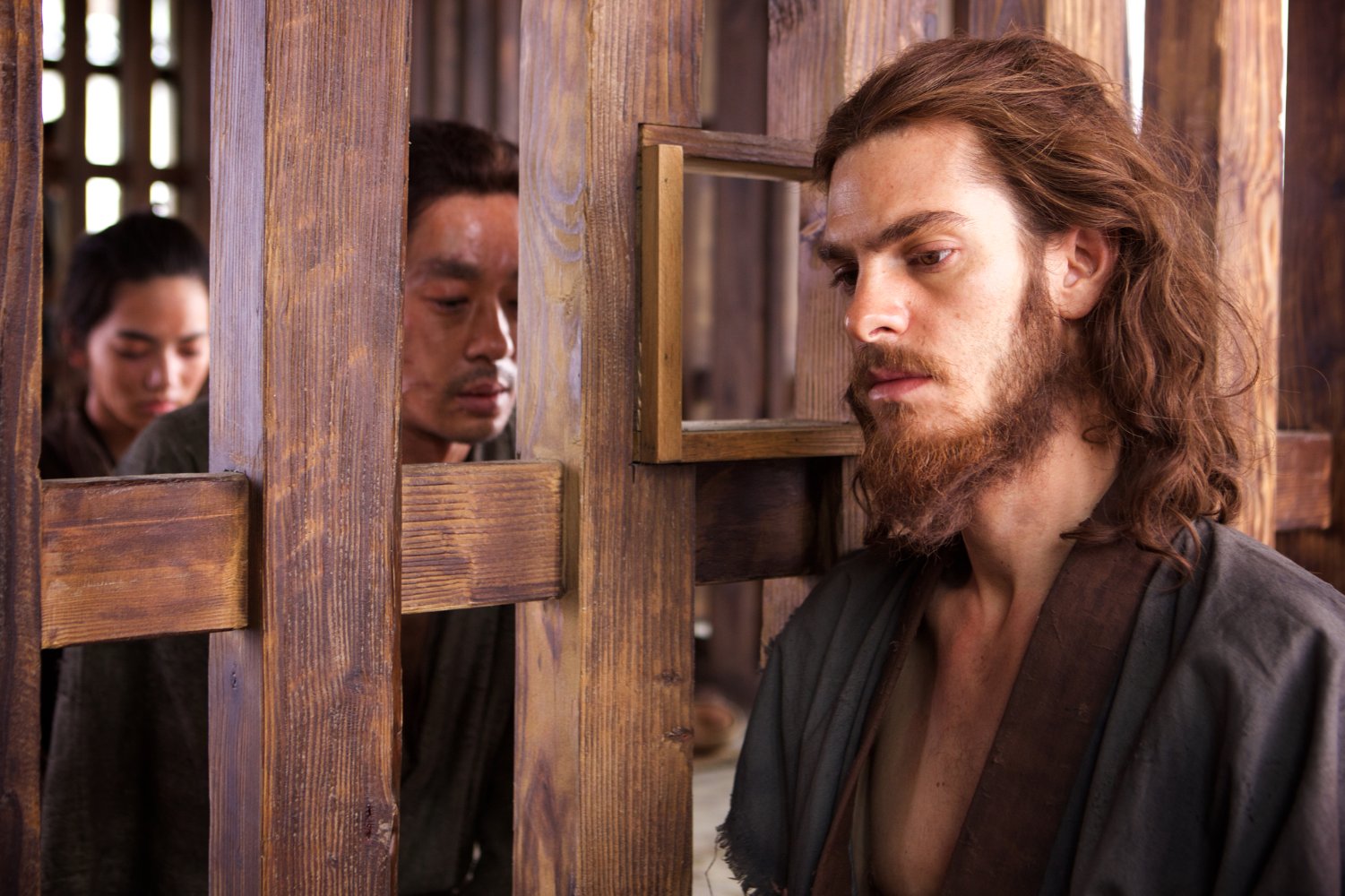 Set in the 17th century, and based upon Shūsaku Endō's 1966 novel of the same name – originally adapted by Japanese New Wave director Masahiro Shinoda in 1971 – the story follows a pair of Portuguese priests, Sebastião Rodrigues (Andrew Garfield, committed but conflicted) and Francisco Garrpe (Adam Driver, slender in stature and assiduous in nature), who travel from Lisbon to Japan in search of their mentor, Father Cristóvão Ferreira (Liam Neeson, pervasively eerie and enigmatic despite his limited screen time), who's rumoured to have committed apostasy after facing the violent oppression targeted at Christians by the Tokugawa shogunate.
Having covertly arrived on the Shogun's shores though, the two missionaries first find themselves compelled to help the Kakure Kirishitans ("Hidden Christians"); rural peasants forced to practise their faith in clandestine circumstances, generally at the dead of night, so as not to attract the attention of Inquisitor Inoue (played with a troubling eccentricity by Issey Ogata), who scours the land searching for any Christians who have refused to renounce their faith, and subjects them to succession of barbaric practises involving psychological torment and physical torture.
Scorsese takes a clear aesthetic cue from Akira Kurosawa, contrasting the sweeping, tranquil beauty of the Japanese countryside with the visceral cruelty of the Inquisitor's brutal interrogations. As ever, the director refuses to shy away from the savagery of the violence – the drownings, beheadings and public crucifixions are an ordeal to observe, shot by DP Rodrigo Prieto with a scalding intensity that regularly leaves you drained of all hope.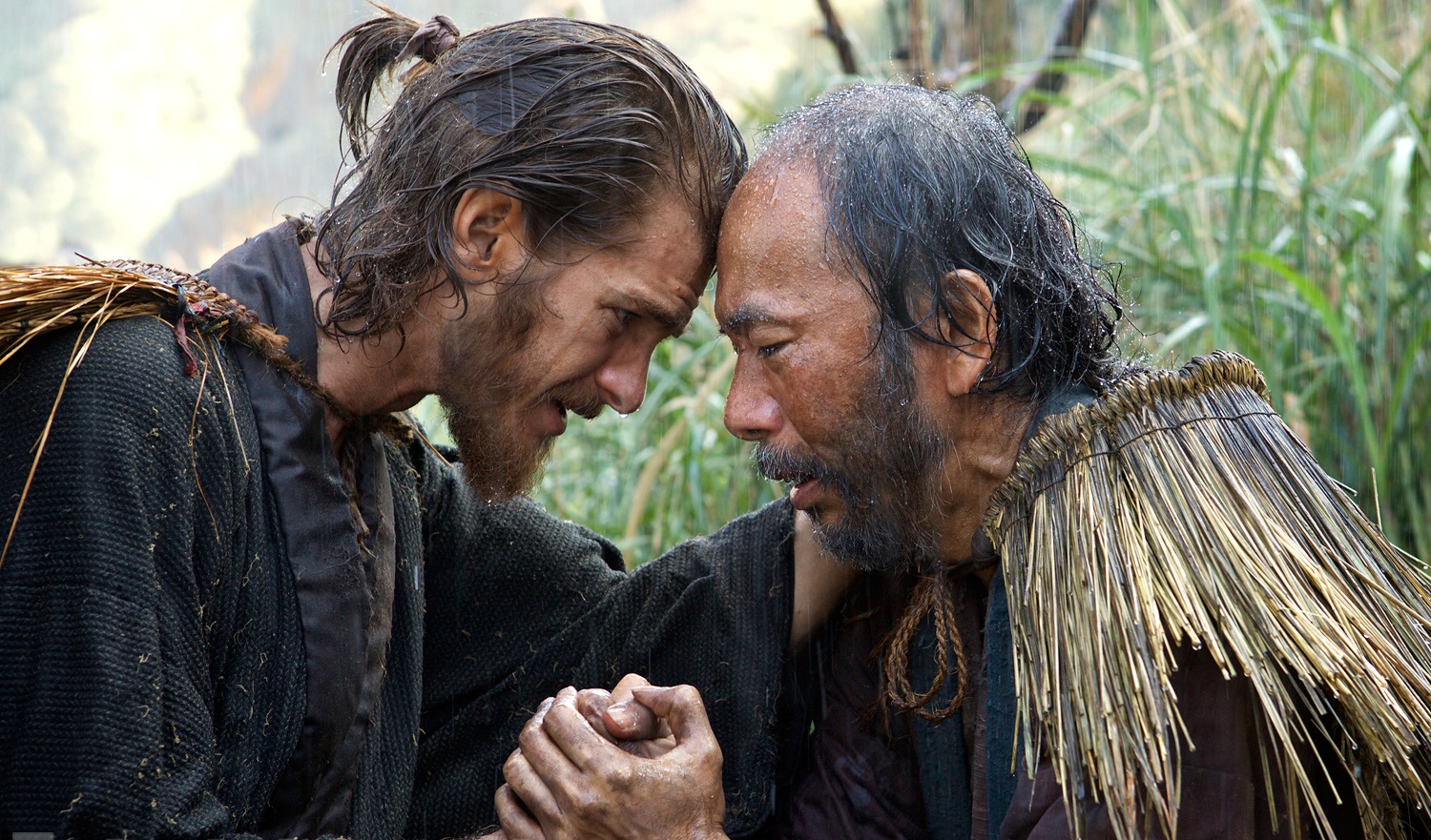 Forced to separate from Francisco in order to avoid detection, the focus soon rests on Garfield's Rodrigues, who finds himself confronted by the doubt of his own convictions. How could a god so merciful allow his followers to suffer such agonies in His name? "I pray but I'm lost," whispers Sebastião's subconscious with a perplexed fear, "how can I explain His silence to these people?"
This is Scorsese at his most soulful. His script, co-written by regular collaborator Jay Cocks, asks challenging questions about the inherent trust that is placed by so many in the hands of the almighty, and how they rely on his spirit to guide them, especially in times of great crises. But crucially, the film never predetermines to make any judgements of its own, and instead encourages the viewer – be you a believer, an agnostic, or an atheist – to quietly draw your own conclusions.
At over 2-and-a-half hours in length, the slow and ponderous pace can sometimes make for frustratingly detached viewing, but so richly cinematic and deeply emotional is the journey that despite your exhaustion, what compels you is a new overwhelming sense of enlightenment. Scorsese may be a man guided by two forms of faith, but for his audience, it is his trust in the power of the image that will always lead the way.
★★★★
See Martin Scorsese's films on the big screen as part of BFI's Scorsese season and Scorsese-curated screenings of restored classics at BFI Southbank