Marriage Story – BFI London Film Festival Review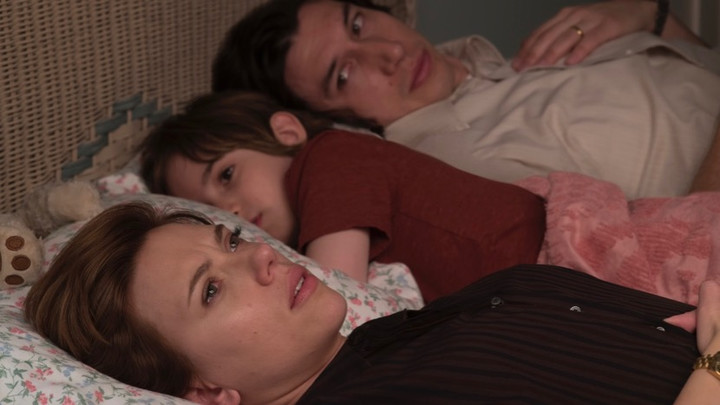 Marriage Story must simultaneously showcase the destructive, permanent process of divorce against the reality of a couple who were, at one point, hopelessly besotted with each other. Director Noah Baumbach expertly achieves this careful balance with a magnificent pairing of actors who will pick up all the nominations in the awards months ahead. After his critically acclaimed indie darlings Frances Ha, While We're Young and The Meyerowitz Stories, Baumbach returns to the screen (your TV screen, as it will drop direct to Netflix) with one of his most powerful, brutal and intimate portraits yet. Marriage Story is a masterpiece, eloquently charting the cold and methodical process of divorce in a manner that will break your heart and remain etched on your soul. Separating is always difficult but the complex parallel histories, broken family goals and necessary financial loss makes the process that much more horrific. Baumbach has once again bested himself and Scarlett Johansson and Adam Driver will be remembered fondly for this exquisite two-hander to finish 2019.
Initially, it was to be without lawyers. We hear the letters they penned to begin the separation, whereby they reveal what they loved about each other. She was thoughtful, had impeccable gift-buying skills and always knew what to say when he wasn't sure what to do. He was self-assured, knew what he wanted in the most successful way – and wouldn't stop at anything to get it. He also turned the lights off when they weren't in use. Details, passing moments and beautiful memories are summed up in this adorable opener. When sat in the office, and asked to read their own writing, Nicole (Johansson) refuses to read hers while Charlie (Driver), proudly, wants to read his. Cracks are deep, and it is awkward, upsetting and closes with her walking out. From this point forward, through advice from friends and the uncertainty that surrounds the situation, lawyers are involved and, soon enough, the reality of the situation plays out with ugly and devastatingly sad consequences.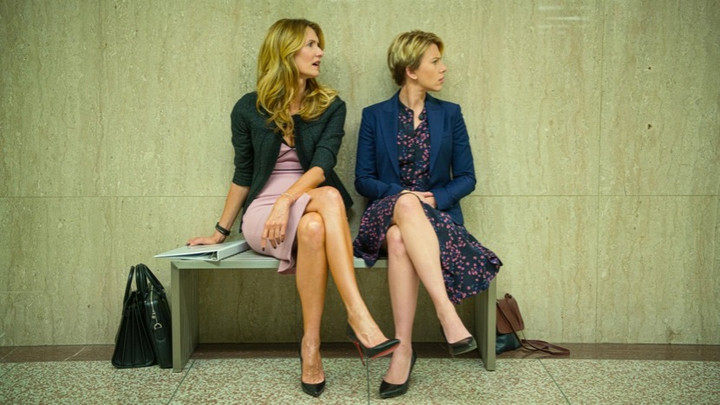 What Scarlett Johansson manages to effortlessly capture is the honest, desperate need to do right by her son without compromising her own ambitions. She's going for success in LA as a casting has placed her in a television series. Charlie, in contrast, wants to stay in the New York theatre scene after winning the MacArthur grant (considered a "Genius" grant in the biz). In exchanges between Nicole and her lawyer (Laura Dern as deviously professional as she can be, with wise, astute observations that'll break you in two), we understand and relate to how she feels; we want her to be fierce, independent and living her best life.
But, in the sensitive performance of Adam Driver, his portrayal of the blindsided Charlie is lovingly shaped. He has been an ass, without question. He has made an enormous mistake, and he cannot return from that, but it is incomparable to his clear love – or is it a need? – of Nicole. She supported and shaped him as a director; something he may not have clearly communicated enough. There's regret in every movement and small micro-expression but he can't turn back the clocks – this is where they are going. Both characters are flawed, but the punishment of financial ruin and a stretched relationship with the child seems a high-price for the "crime" committed. Indeed, Charlie does say to his tired and defeated lawyer (played with all the exhaustion Alan Alda can muster) how he feels like a criminal. But what is the alternative?
Marriage Story will be marked as a high point for Baumbach. Mature and challenging, there are moments where you'll break into applause after a heart-breaking song in the final act, and there are arguments that will make you sob. How can both parents pursue their dreams when you both have a family to raise? How can you be in New York and LA at the same time? How can you return from a foolish mistake? Maybe you can't work these things out – maybe the challenge and breakdown of the marriage, though tough, is the only answer. But Marriage Story won't provide such an easy escape.
★★★★★