Whether you love cats or you love art, Nia Gould's A History of Art in 21 Cats is a book that you can't go wrong with. Bright, bold and beautifully illustrated, this reference book gives a basic overview of the important art movements throughout history, from Ancient Egyptian art right through to the Young British Artists of the 1980s, and each major art movement is uniquely demonstrated in the form of a creative cat featuring all the hallmarks of the art style.
As the title suggests, a total of 21 cats make up this quick introduction to art history, exploring the styles and relevance of everything from Surrealism and Art Deco, to Cubism and Magical Realism. The book devotes four pages to each art movement, starting with a whole page drawing of a cat in the art style, followed by an overview of the movement and a more detailed look at the elements making up the whole, complete with explanations and captions, on the following two pages.
Each movement is explained in impressive, if basic, detail, pointing out major artists of the style and the artists' aims with their artworks, as well as a breakdown of typical trademarks of each style and how they've been adapted for feline form. Like the art movements themselves, each illustration is unique and creative, built around the key themes and forms of each major art style and incorporating in trademarks of specific artists too in a way that's sure to inspire your own creativity and understanding of the artistic movements too.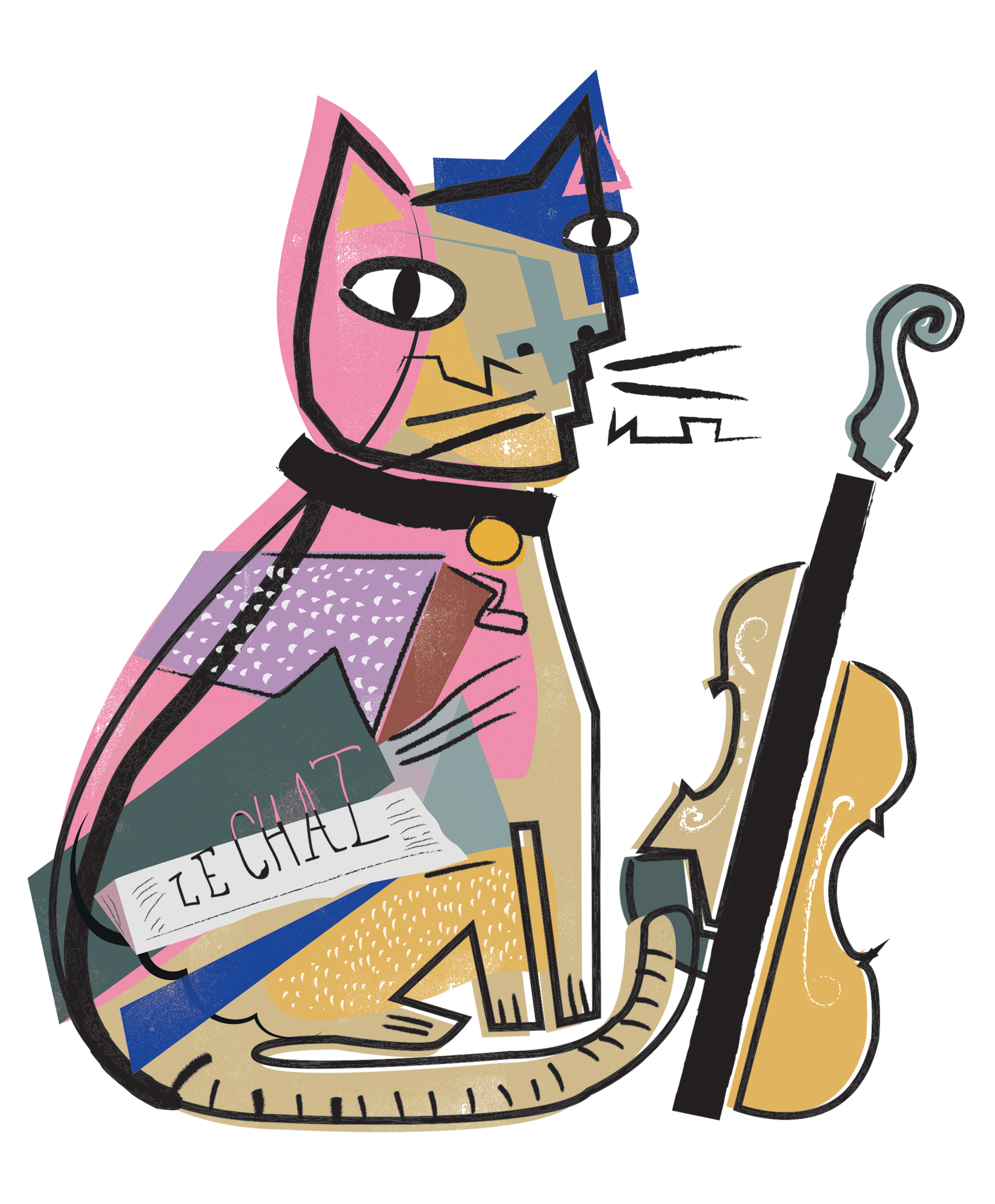 It really is an ingenious, creative book and one that's difficult to review in-depth purely because so much of the book comes down to your appreciation of its design; in a nutshell, what it boils down to is that if you like the look of the cover, it's practically a given that you will enjoy A History of Art in 21 Cats. But, while this book is sold on its illustrations – and, yes, each artistic cat is truly a piece of art in itself – going beyond that, Gould does a fabulous job of linking the movements together through time, explaining how one furthered the next and what the subsequent artists were seeking to heighten, rebel against, or what they were reacting too as the history unfolds.
It's clear that a lot of time, love and consideration has gone into the making of this book, and the result is a concise, clear history that covers the basics and provides the starting point for readers to look into any particular movement. There's something for everyone to like here, be it creative layouts, brilliant artwork, the art history content or, indeed, just an appreciation of cats, but mostly A History of Art in 21 Cats is an accessible insight into the history of art, no matter your age or ability. It's colourful, informative and a whole lot of fun – perfect to buy as a gift for the cat-loving, arty person in your life, or even as a treat for yourself.
★★★★
A History of Art in 21 Cats is published by LOM Art on 21 February 2019