Book Review: Dread Nation by Justina Ireland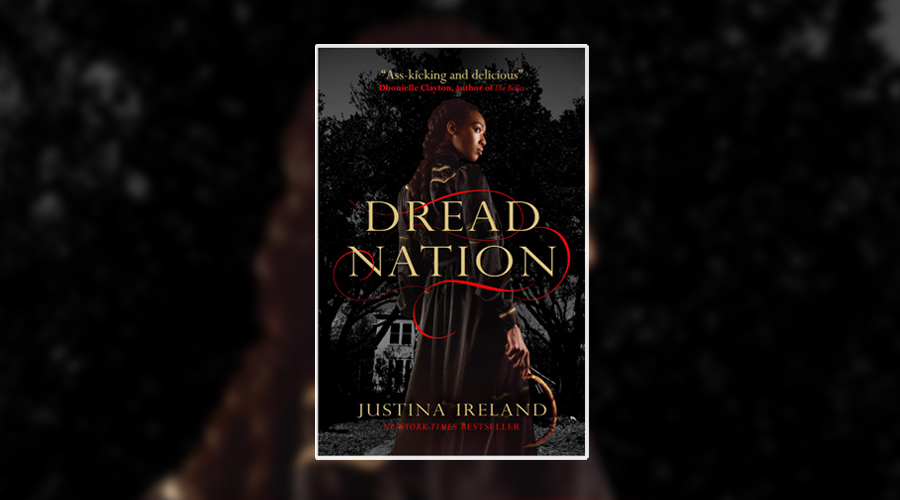 There aren't a lot of books like Dread Nation – Justina Ireland's crossover fantasy set in the aftermath of the American Civil War, which was derailed when an apocalyptic plague broke out on the battlefields of Gettysburg and Chancellorsville. It's part The Walking Dead, part Hamilton, with the sharp social awareness of Seth Grahame-Smith's Jane Austen parody mash-up, Pride and Prejudice and Zombies.
Like Elizabeth Bennet, Dread Nation's protagonist Jane McKeene is also witty and whip-smart, refusing to be intimidated by men or forced to feel inferior. But this isn't Regency England, and that's where the historical zombie mash-up similarities end. Under the Native and Negro Reeducation Act, Jane attends Miss Preston's School of Combat for Negro Girls in Baltimore, where she's trained in both weaponry and etiquette. She's considered one of the best girls at the school, skilled with her beloved sickles but prone to getting into trouble. She's poised for a career as an Attendant, protecting the wealthy from the encroaching walking dead. All she has to do is survive, and stay alive.
When affluent families and their servants begin to go missing, Jane gets a visit from her roguish friend and former lover Jackson, aka Red Jack, who persuades her to help him investigate the disappearances – one of whom is his sister. Inviting herself along for the ride is Jane's sworn enemy Katherine Deveraux, a girl so beautiful she'd make a perfect southern belle if it weren't for her social class and skin colour – which though being "passing light", something Jane envies, isn't white. The three unwittingly stumble upon a conspiracy that pits them against powerful enemies, some even more dangerous than the invading dead.
"See, the problem in this world ain't sinners, or even the dead. It is men who will step on anyone who stands in the way of their pursuit of power."
Drawing from Native American culture and history, Ireland builds a terrible and terrifying vision of America on the brink; a country that's not just struggling against an unstoppable, unnatural force, but a nation still exploiting race. In the face of the apocalypse, it's maddening to read about men in positions of power being so shallow minded and short-sighted. In that respect, this is an America that's all too familiar – even in the 21st century. The walking dead don't care about politics; they don't care about returning America to the glory days. Jane doesn't either, and it makes her a brave, resourceful and fierce heroine able to outwit her enemies, whether living or dead.
Humanity and survival are at the heart of the story and Jane is a bright beacon of hope and progressiveness. She understands the way the world works and realises that she can't change it, but she'll try anyway. There's not much time for romance during the apocalypse and Ireland wisely doesn't waste pages with Jane pining after her lost love Jackson, or a potential new romantic interest in the form of Gideon, an amiable egalitarian who seems to be the only white man trying to make America a kinder and fairer place. That's not to say Jane isn't drawn to a handsome face – in fact, she's got a roving, appreciative eye regardless of gender – but she's too busy lopping the heads off shamblers to act on it.
Jane's hot-blooded relationship with Jackson injects plenty of lively banter into the book, but it's the evolving friendship between Jane and Katherine that's more compelling, the once adversaries banding together in the face of even bigger enemies. The unlikely bond that develops between them is one of the highlights of the book, as Jane tries to pass Katherine off as being white so that she doesn't have to endure being treated like a black slave. It's these scenes that remind us of barbaric American history, of how far we've come, and how close western society is to regressing.
Dread Nation took its sweet time arriving on UK shores but it was worth waiting for. It's a thrilling and action-packed historical fantasy book that introduces readers to a cruel, dangerous world in need of saving. If anyone is up to the task, it's Jane McKeene.
★★★★★
Dread Nation is published by Titan Books on 26 February 2019