6 Books To Get You Through February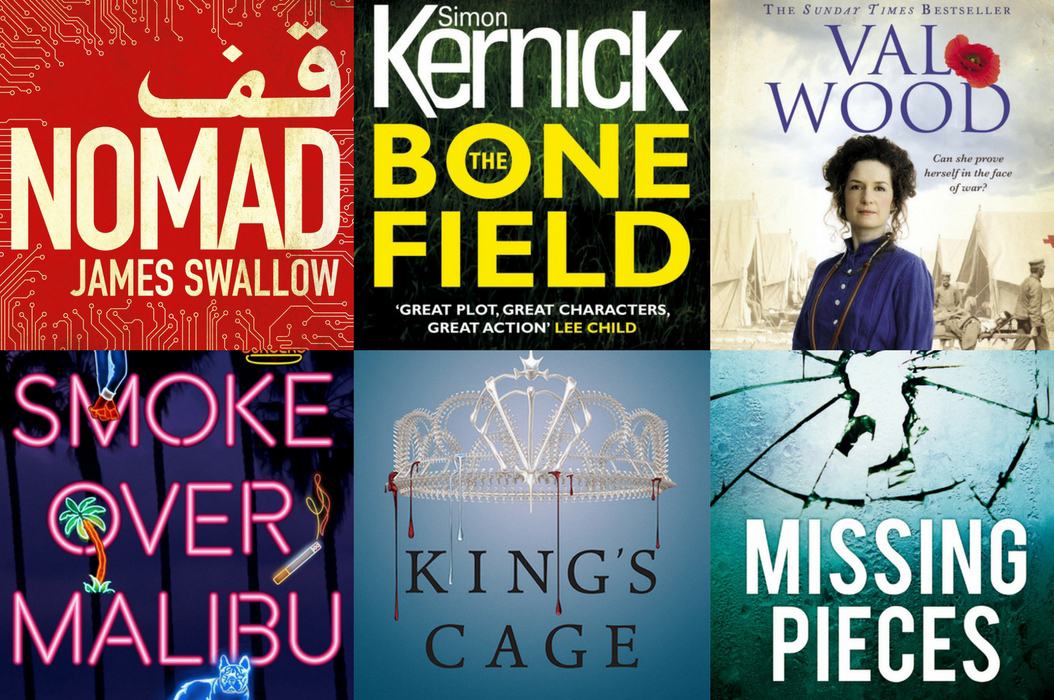 It's February and we're all in need of a little bookish pick-me-up to banish the long winter blues. From crime and espionage thrillers to adventurous fantasy, we've picked six diverse books that will keep you busy reading until March.
The Bone Field by Simon Kernick (12th January, Century)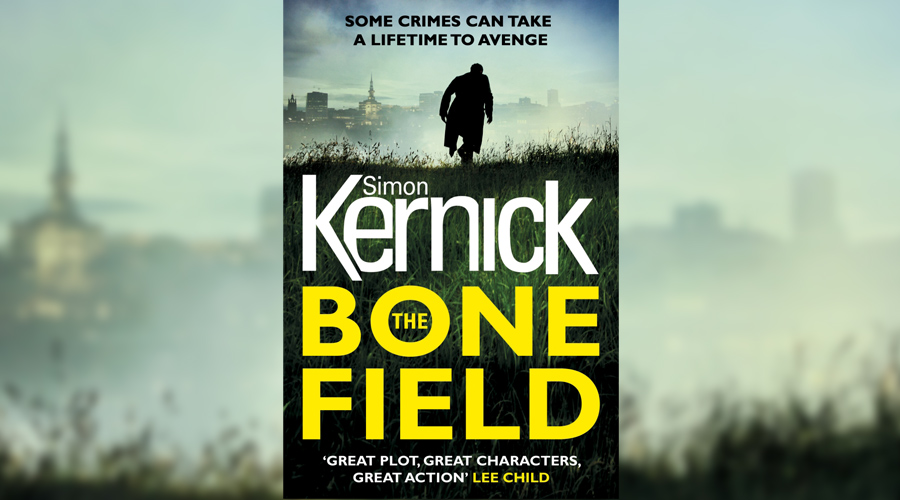 Kicking off our book picks for February is Simon Kernick's The Bone Field, a crime thriller about an investigation into a young woman's disappearance, a vital piece of information to blow the case open, a ruthless gang and the people with the power to bring them down.
Kitty Sinn was 21-years old when she went missing in Thailand. When her bones are discovered in the grounds of an old school near London, the mystery returns home. Kitty's boyfriend at the time, Henry, who originally reported her missing, comes forward to the Met's DI Ray Mason, who with the help of PI Tina Boyd tries to uncover what happened to Kitty and who killed her.
Fast-paced with a gripping plot, nasty villains and heroes who aren't afraid to get their hands dirty, The Bone Field is an action-packed thriller that'll keep you firmly on the edge of your seat.
King's Cage by Victoria Aveyard (9th February, Orion)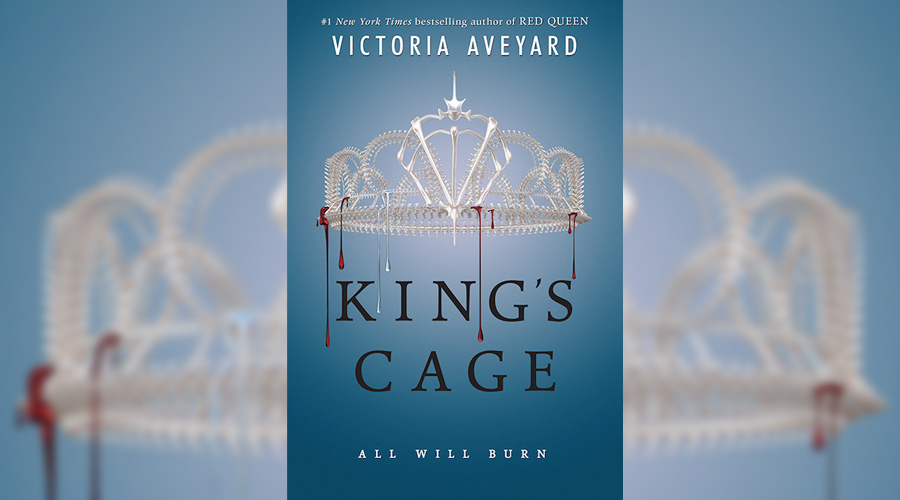 For a dose of epic fantasy, where the stakes are high and the twists are many, you won't want to miss the third book in Victoria Aveyard's Red Queen series. In this latest installment, powerless Mare Barrow is a prisoner, existing at the mercy of the boy she once loved.
Trapped in the palace, with the Red Rebellion preparing for war, the exiled prince, Cal, has his own mission to free the Lightning Girl. And in the spirit of the previous two books, blood will be spilled and loyalties will be tested as the approaching uprising draws closer.
Expect more pulse-racing action, romance and deceit in this exciting and unpredictable sequel.
Smoke Over Malibu by Tim Walker (26th January, William Heinemann)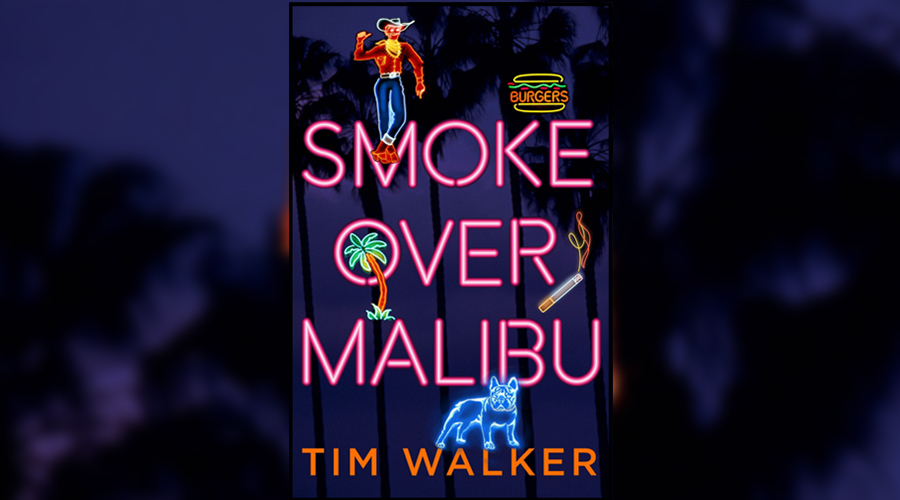 If you enjoyed Tim Walker's critically acclaimed debut novel Completion, you'll want to grab a copy of his latest book, Smoke Over Malibu. Billed as a 'satire of sundered friendships and frayed male egos at the Hollywood intersection of art and commerce', it's an offbeat story that's part buddy-comedy, part hipster mystery.
Set in Los Angeles, it follows Lucius 'Lucky' Kluge who works at an antique emporium by day, and reminisces about his failed dream of being a successful screenwriter at night. When his ex-friend goes missing, Lucky and his partner Raul are spurred into action, travelling around LA like real-life heroes to get to the bottom of the mystery.
Funny, quirky and confidently written, Smoke Over Malibu isn't at all what you expect and that's half of the charm.
Missing Pieces by Heather Gudenkauf (26th January, HQ)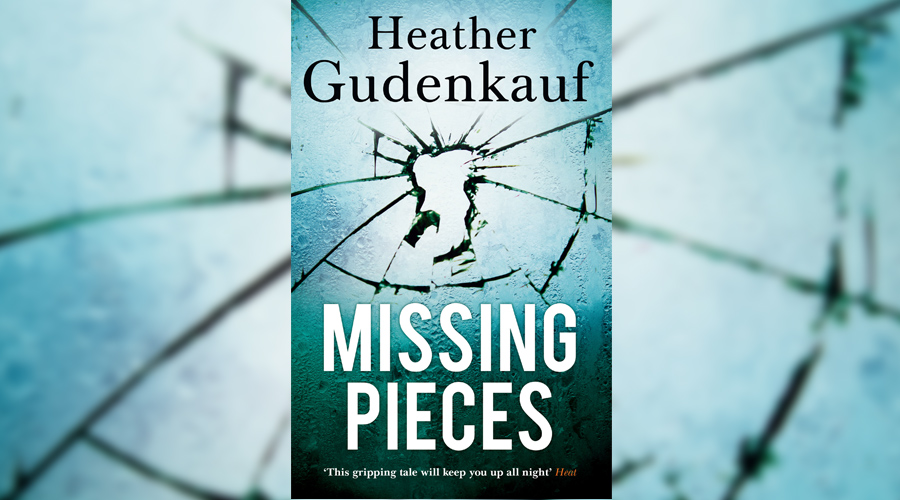 The new novel from New York Times bestselling author Heather Gudenkauf follows a woman chasing clues about an old mystery that has the power to tear her family apart.
After Jack Quinlan's beloved aunt has an accident and falls into a coma, Jack and his wife Sarah return to Penny Falls, the small Iowa town where Jack grew up. Returning home, Jack is forced to face a past he tried hard to forget, whilst Sarah delves into the Quinlan family's past, something she'll later wish she hadn't pursued.
Inspired by chilling news accounts documenting the shock people feel when they learn that a loved one has a secret history, Gudenkauf's latest thriller isn't quite as good as some of her previous books, but it'll have you hooked until the end.
Nomad by James Swallow (29th December, Zaffre)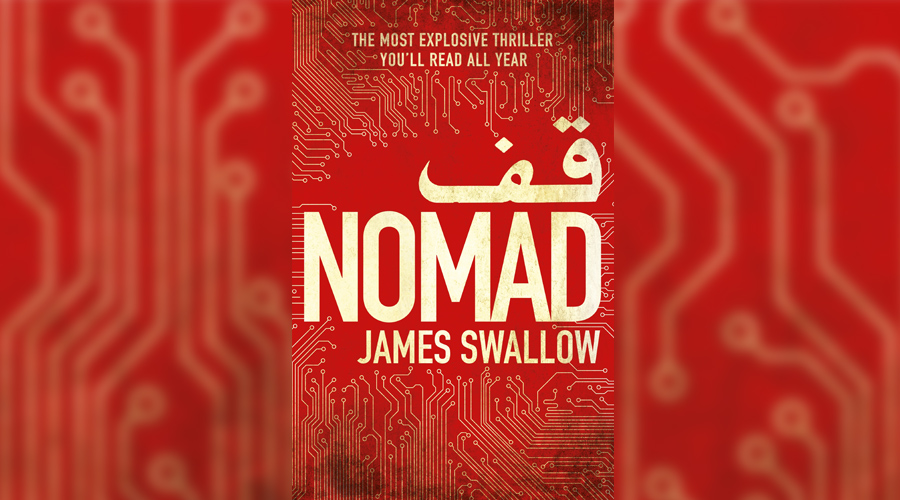 Fans of Homeland and Terry Hayes' I Am Pilgrim will love James Swallow's taut espionage thriller, Nomad. A tale for the digital, post-Wikileaks age, it centres on MI6 agent Marc Dane who becomes a terror suspect when a brutal attack on his team leaves him as the sole survivor.
As news swirls that there's a traitor inside the intelligence agency, Marc has few people he can trust and not much time to clear his name. With an even bigger terrorist attack being planned, Marc has to put his faith in a mysterious group called Rubicon and their Ex US Army operative Lucy. With Marc's skills behind the computer and Lucy's military experience, they're forced to work together to stop the imminent attack.
A BAFTA nominated video game writer, Swallow is well versed in crafting exciting, pacey and high-concept stories. Marc Dane is a clever and likeable hero and, like Jason Bourne before him, readers will be rooting for him all the way.
No Place For A Woman by Val Wood (12th January, Corgi)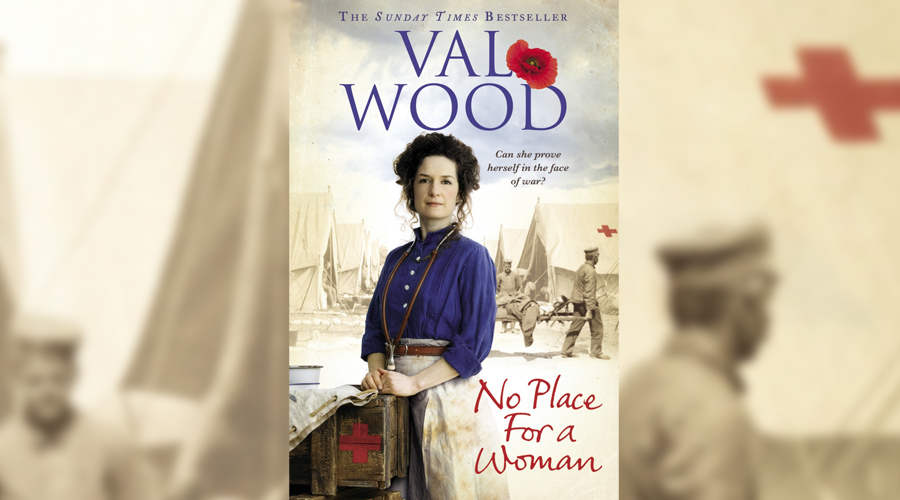 Val Wood has gained a reputation for writing realistic and well-researched historical sagas, and No Place For a Woman doesn't disappoint. A wartime story about a determined young doctor struggling to prove herself in a man's world, it tackles the themes of sexism, grief and fortitude with commendable accuracy.
Lucy is just a young girl when her parents are killed in a train crash. She's taken in by her uncle and is inspired to become a doctor like her father. Leaving her home in Hull to study medicine in London, Lucy's biggest struggle is making an impression in a profession dominated by men. And then war descends and Lucy finds herself on the front line, fighting for not only people's lives but also her heart.
No Place For a Woman is a heart-warming, old-fashioned story that's perfect for fans of Dilly Court, Maggie Ford and Ellie Dean.