6 YA Fantasy series we can't wait to get stuck back into in 2018
Ever since The Hunger Games and the Twilight series put young adult novels firmly in the spotlight, the genre has been going from strength to strength, tackling bold new ideas in increasingly imaginative ways and proving once and for all that YA books have the power to grip audiences completely, whatever your age.
Nowhere can that be seen more than with YA fantasy novels, which drop readers into fantastically-imagined new worlds and chronicle the trials, tribulations and triumphs of its lead characters in vividly realised style, page after compelling page. Between dystopias, rebellions, love interests and hidden powers, sometimes, you just need a little bit of the escapism that YA fantasy offers in your life.
So, here are all the best new books coming out in 2018 that are all part of a series we can't wait to dive straight back into.
1. The Forever Ship – Francesca Haig (The Fire Sermon #3)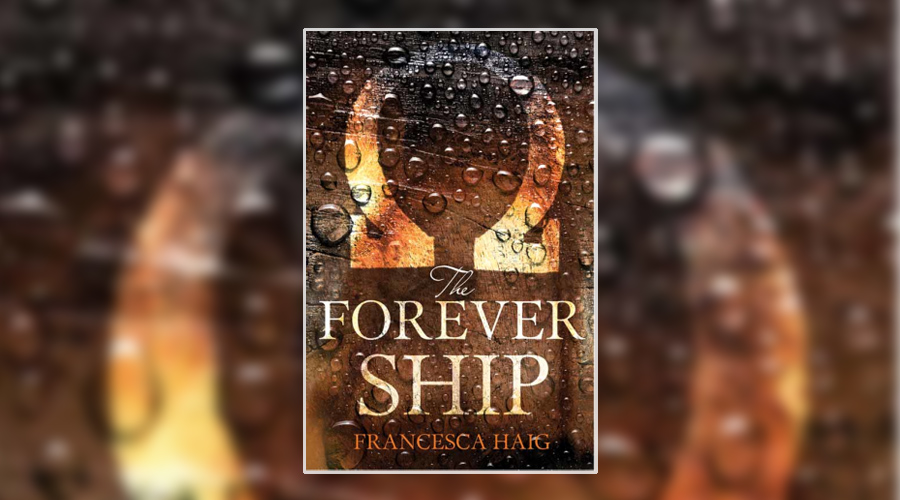 The Fire Sermon established a post-apocalyptic world of elite Alphas and their 'weaker' Omega twins, while The Map of Bones saw an increasingly oppressed resistance fight back against Alpha dominance. Now, in The Forever Ship, the final book of the series, Cass and the resistance are given a hope worth fighting for when they learn of the existence of a world where twins' lives aren't bound together. But before they can get there they must first face down a ruthless and powerful enemy in the form of the Council, as well as Cass' Alpha twin Zach. To maintain their power, the Council is prepared to unleash weapons that risk the fate of the entire world and, as the trilogy comes to a close, there's still one final battle left to fight for the future of a world that started with fire – and may just end with it too. (25 January, HarperVoyager)
2. The Fates Divide – Veronica Roth (Carve the Mark #2)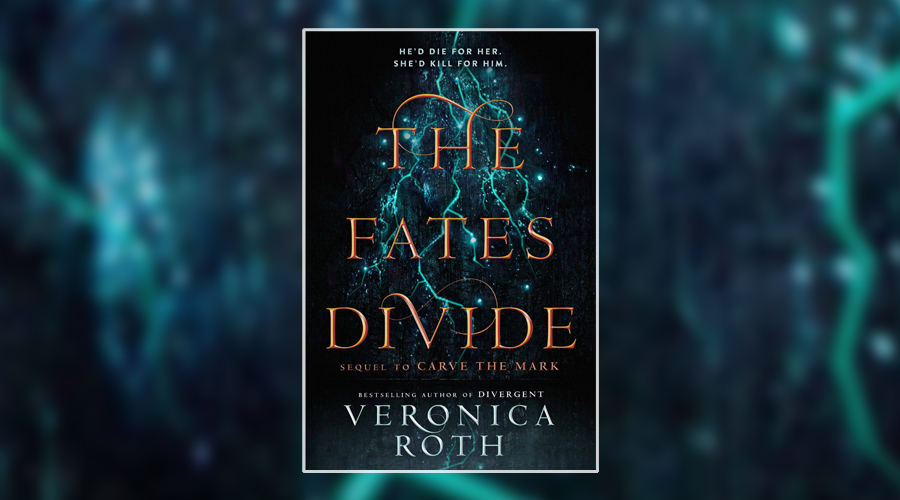 Cyra Noavek and Akos Kereseth are bound by their fates, which have been determined for them by the oracles at their birth. For Cyra, who has spent most of her life so far being used as her brother's weapon, that means crossing the divide between her nation of Shotet and their enemies in Thuvhe. For Akos, after being kidnapped and spending years as a prisoner in Shotet, his fate has never seemed likelier: he will die in service to the Noavek family. After the bloody events of Carve the Mark, the second and final book in this series, The Fates Divide, will see the ruthless tyrant Lazmet Noavek – Cyra's father, who was thought to be dead – return to claim the Shotet throne and ignite a barbaric war, while Cyra and Akos, who are determined to stop Lazmet at any cost, will each fulfil their fates in unexpected ways. (10 April, HarperCollins Children's Books)
3. War Storm – Victoria Aveyard (Red Queen #4)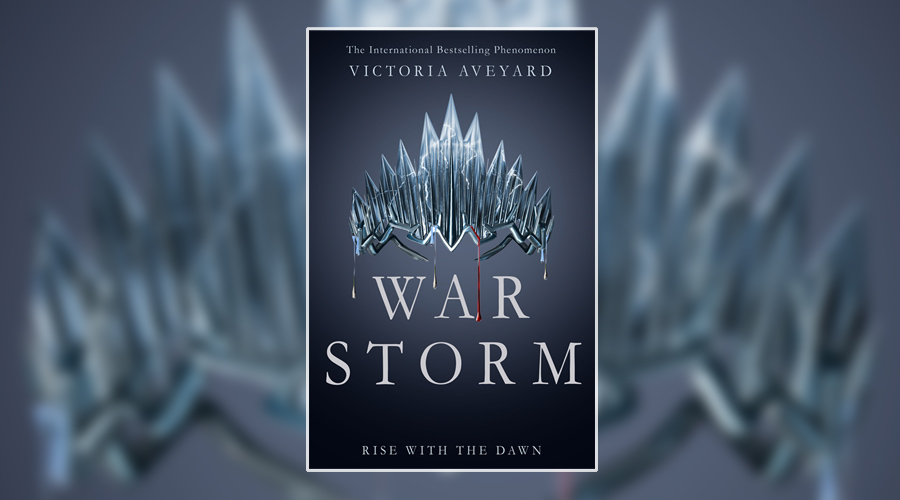 In the final book of Aveyard's Red Queen series, the Reds and newbloods prepare to take their final stand against the Silvers, King Maven and the kingdom of Norta. With Cal and Mare's relationship left in tatters after he betrayed her and accepted the position of the new king of Norta at the end of King's Cage, Mare now has to side with the boy who broke her heart in order to defeat Maven, the boy who broke her. Only, Maven is determined to have Mare as his own once again, and his obsession will see him stop at nothing to get to her. Mare knows that victory comes at a price, but as the series reaches its conclusion, we'll learn once and for all what that price will be. Will the Scarlet Guard rise up to topple the Silver Kingdoms? Or will Mare, the lightning girl, be forever silenced? Either way, the series is sure to go out in an explosive fashion – and not everyone will survive the inevitable war that will follow. (15 May, Orion)
4. Legendary – Stephanie Garber (Caraval #2)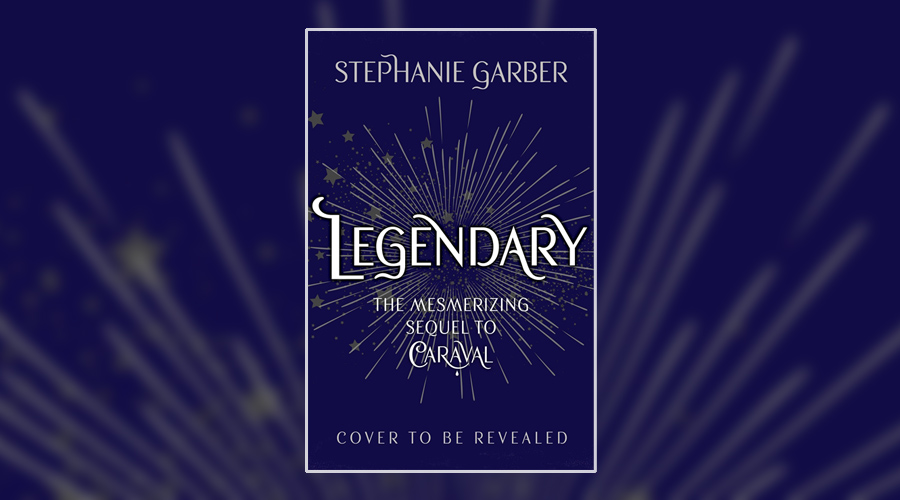 Stephanie Garber's enchanting debut novel had it all: magic, murder, romance, secrets, spectacle and sibling drama, all wrapped up in a thrilling veil of theatrical mystery. Book #2 returns to the immersive once a year event that is Caraval, as sisters Scarlett and Tella Dragna venture back into the game that both trapped and set them free. The aptly titled Legendary is told from Tella's point of view and the stakes are higher than ever. Having made a desperate bargain with a criminal, Tella must uncover the one thing nobody knows: the true identity of Caraval Master Legend. However, fulfilling her end of the deal means putting her own life on the line and risking the destruction of all that she holds dear, including the very competition and the man that she owes her sister's freedom to. Throw in a murderous heir to the throne, a doomed love story and an even more intricate web of riddles and you've got yourself one hell of a sequel. In the spirit of Caraval, let the game begin. (31 May, Hodder & Stoughton)
5. A Reaper at the Gates – Sabaa Tahir (An Ember in the Ashes #3)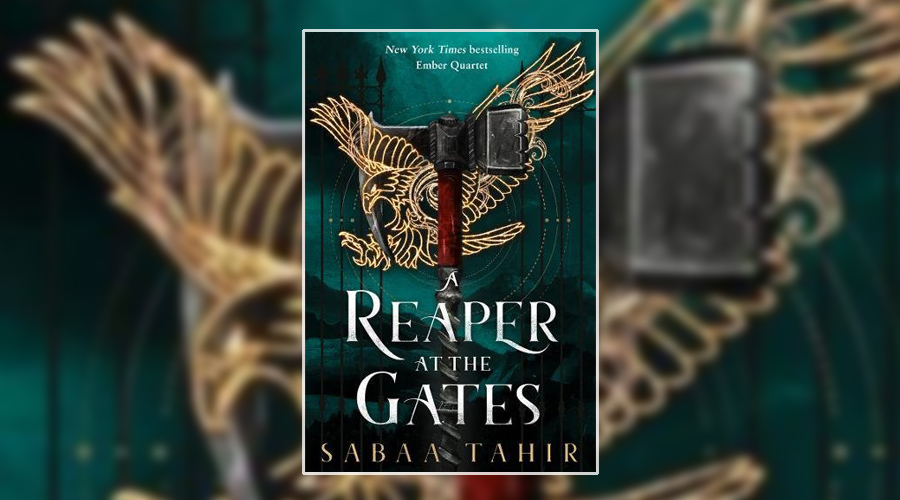 The first two books of Sabaa Tahir's Ember in the Ashes quartet have already proven that the series is one of the most engaging YA worlds out there, and book three promises to continue on that trend. With the threat of war looming ever larger in A Reaper at the Gates, Helene Aquilla, Laia of Serra and Elias Veturius all have their own battles to fight – Helene in the Martial Court as she searches for a way to save the lives of all those in the Empire, Elias in the land between the living and the dead as he serves as Soul Catcher, and Laia as part of the resistance who happens to be one of the few who knows the fate of the world depends on stopping the Nightbringer. Each of the three will face challenges, threats and darkness they never thought they'd face, but all of it will no doubt serve as a heart-stopping build-up to the series' conclusion, and will surely deliver incredible action and plot twists along the way. (14 June, HarperVoyager)
6. Queen of Air and Darkness – Cassandra Clare (The Dark Artifices #3)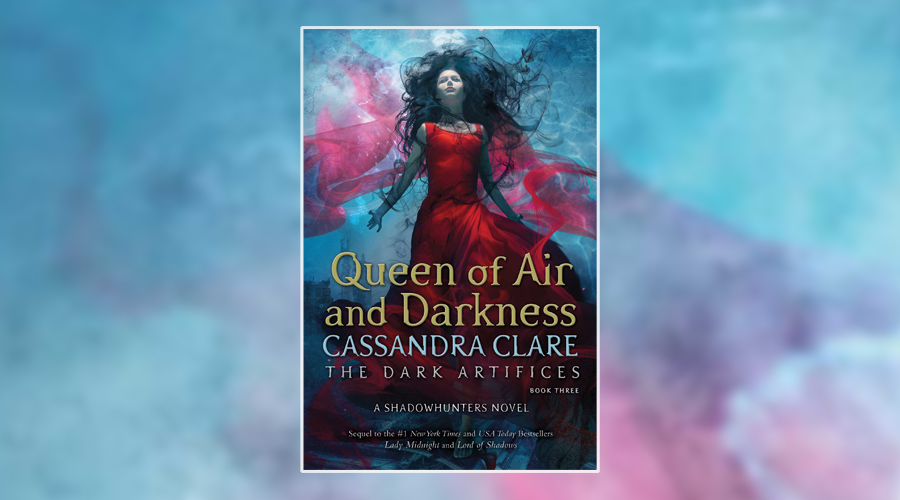 The latest chapter in Clare's Shadowhunters franchise reaches its conclusion in Queen of Air and Darkness as forbidden love and dark secrets threaten the survival of the Shadowhunter people. With the Clave on the brink of civil war following the heart-stopping conclusion to last year's Lord of Shadows, Julian and Emma are caught in a race against time before the parabatai curse and their love for one another destroys them and everyone they love. As the Blackthorns return to Los Angeles, Emma and Julian travel to the realm of Faerie to retrieve the Black Volume of the Dead, where they will face new threats and uncover dangerous secrets that threaten to tear the whole Shadow World apart. Never one to end a series quietly, Clare is sure to round out her Dark Artifices trilogy on a high (if not heartbreaking) note – and just in time for Christmas too. (4 December, Simon & Schuster Children's UK)
SaveSave