What's in a song? Selections from The Witch's Heart Playlist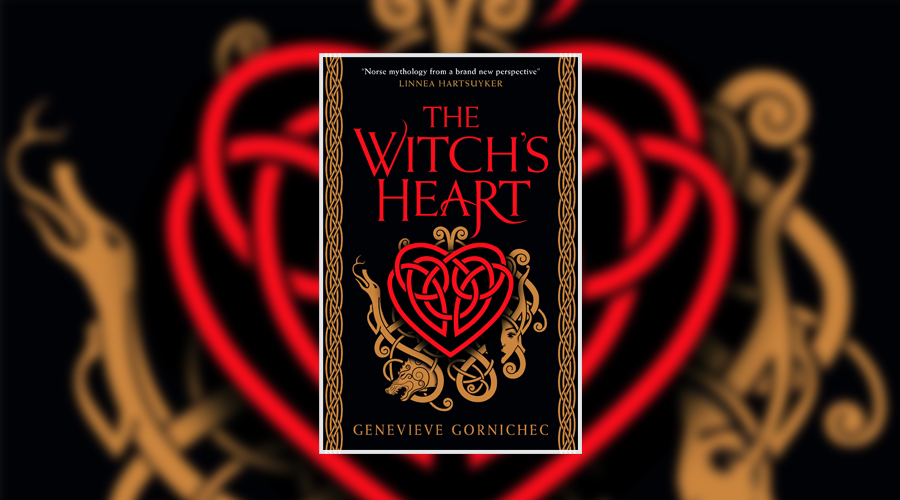 Creating playlists is a pastime for many authors — myself included! While I prefer ambient music while I'm drafting new projects these days, I keep my playlists handy when I get stuck somewhere or have writer's block. I'll take them on a walk, or listen to them in the car, to get the creative juices flowing and keep me inspired.
With that said, I wrote the entirety of the first draft of The Witch's Heart while listening to Florence + The Machine's album Ceremonials on infinite loop (it had just been released at the time), but over the years I've amassed a lengthy playlist to remind me of the feelings that kept me editing and revising the book until it was the best I could make it.
Here are a few of my favorites from that list. (Which you can find on Spotify here!)
1. Drømte Mig en Drøm by the Danish String Quartet (:00 to 3:55)
A rendition of the oldest piece of secular music found in Scandinavia, the first cover I heard of this song was from an album called Viking Tones, which one of my friends in Sweden ordered me from the Danish National Museum. It's an instrumental version performed by Erik A. Wessberg. Several other covers include vocals, including those by Valravn and Louise Fribo, among many awesome renditions you can find on YouTube.
When I recently rediscovered this song, I stumbled upon the arrangement by the Danish String Quartet, and absolutely fell in love. The way they've rendered it is so haunting and lovely, and immediately takes me to Ironwood.
2. I Will Never Die by Delta Rae
Hickory, oak, pine, and weed
Bury my heart underneath these trees
And when a southern wind comes to raise my soul
Spread my spirit like a flock of crows
'Cause I loved you for too long…
Oof, this song has such a powerful beat, and the words make it even more so. One of my best friends clued me into its existence as she worked on a portrait of Angrboda I'd commissioned in celebration of the US release of The Witch's Heart. The lyrics you can bury my body but I'll never die absolutely sound like a threat, and one highly appropriate for our old witch.
3. Helvegen by Wardruna
Listen: I could not very well write an entire book about Norse mythology and not include one song by Wardruna. "Helvegen," translates to "the way to Hel" (Hel being both Angrboda and Loki's daughter, and the name of her realm of the dead), and that's literally what the song is about. It's largely instrumental but so moving, and even ends with a spoken verse from Hávamál (or "The Sayings of the High One," a poem of Odin's in the Poetic Edda).
It's an incredibly powerful song, and I find myself getting goosebumps every time I listen. No spoilers, but a trip to Hel happens in The Witch's Heart, and this song makes me think of it. (You can find the English translation here!)
4. Wolf by First Aid Kit
I adore First Aid Kit, and have for years. And this song is the most fitting for The Witch's Heart Song, hands down. When I first listened to it, I was absolutely stunned. It could have been made for this book. Don't believe me? Take a look at the opening verse:
Wolf-mother, where you been?
You look so worn, so thin
You're a taker, devils-maker
Let me hear you sing, hey-ya hey-ya
Wolf-father, at the door
You don't smile anymore
You're a drifter, shape-shifter
Let me see you run, hey-ya hey-ya
And it only escalates from there. It especially reminds me of the part of The Witch's Heart where things are beginning to ramp up as we shuffle towards Ragnarok, the doom of the gods: a certain shapeshifter is on the run, and a certain witch comes home to find him waiting for her. It's just so, so good.
I was also so hyped to learn that someone else had also made a playlist for The Witch's Heart, which is such an honor and honestly a dream come true. If you come across a song that reminds you of the book when you read it, I'd love to hear from you.
I hope you enjoyed this brief trip into The Witch's Heart playlist! Thank you so much to Culturefly for hosting me today. It's been a pleasure, and I hope you enjoy the book if you pick it up!
The Witch's Heart was published by Titan Books on 4 May 2021