Book Review: The Purpose of Power by Alicia Garza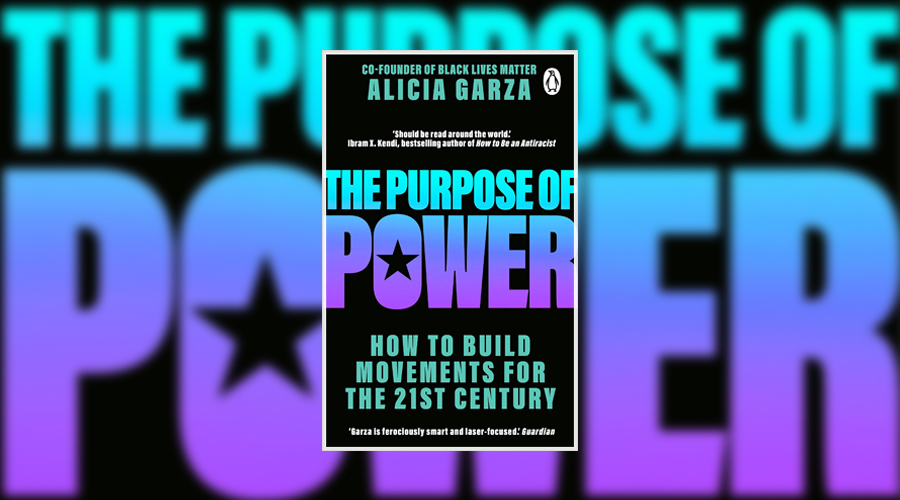 Alicia Garza's The Purpose of Power is a must read for anyone who wants to better understand how movements come to be, particularly the work that is done to build to a movement and who is behind that work.
Garza – who is co-founder of Black Lives Matter, both the hashtag and the associated organisation Black Lives Matter Global Network – shares an important and valuable look at how Black Lives Matter was formed from her perspective, joining the dots between sensationalist headlines, social media misinformation and what actually happened. The Purpose of Power is educational and personal, weaving terminology explanations with personal accounts that makes this a very accessible read for anyone.
Protests aren't new, but many more people will have attended a protest in the last few years for the first time. Yet, turning up to be counted on the day is only a tiny part of how the protest came to be, particularly if it is part of a movement. The planning, canvassing, experience, groups and individuals who create these events, promote them, encourage attendance, and make it a part of a process to gain power is one that a great number of first timers or new activists might not be familiar with. The Purpose of Power is an excellent way to better understand the entire process. The book is also a guide on the structures of power in communities and countries, explored biographically through Garza's own experience as an organiser in the US, prior to, during and after the creation of Black Lives Matter.
Garza explores a range of topics from intersectionality to movement leaders, both present and historical, to extrapolate what is needed for progress to be made for Black people across the US and around the western world, and for anyone doing activist work. She reinforces and explains the importance of being able to focus on how issues like housing, police brutality and health services impact Black people specifically, while still knowing that these are not issues that solely affect one group. Too often Black Lives Matter has been placed in conflict with other racial and ethnic groups, as if fighting for the equality of Black people means ignoring other marginalised groups. But it doesn't. For those who are open minded and ready to learn why Black Lives Matter must be a specific focus, Garza's book is a great place to start.
For those who don't live in the US, The Purpose of Power is an effective timeline that joins the less well known murders of Black people that took place years before the murders of Trayvon Martin, Michael Brown and Eric Garner, and many more years before George Floyd and the subsequent protests. And that includes the recent and not so recent murders of Black trans people, particularly Black trans women like Felycya Harris and Merci Mack. Racism is an issue in the UK and is certainly not specific to the US, so being aware of what's happening in America, and how the movements around anti-racism like Black Lives Matter are developed, will be applicable to what our own country is experiencing right now too.
The Purpose of Power is a book to add to the list of must-reads for those who want a better handle on race issues, Black Lives Matter and how organisers and activists turn issues into change by gaining power.
★★★★
The Purpose of Power is out now in hardback and is published in paperback by Black Swan on 9 September 2021