The Walking Dead Season 8, Episode 14 Review: 'Still Gotta Mean Something'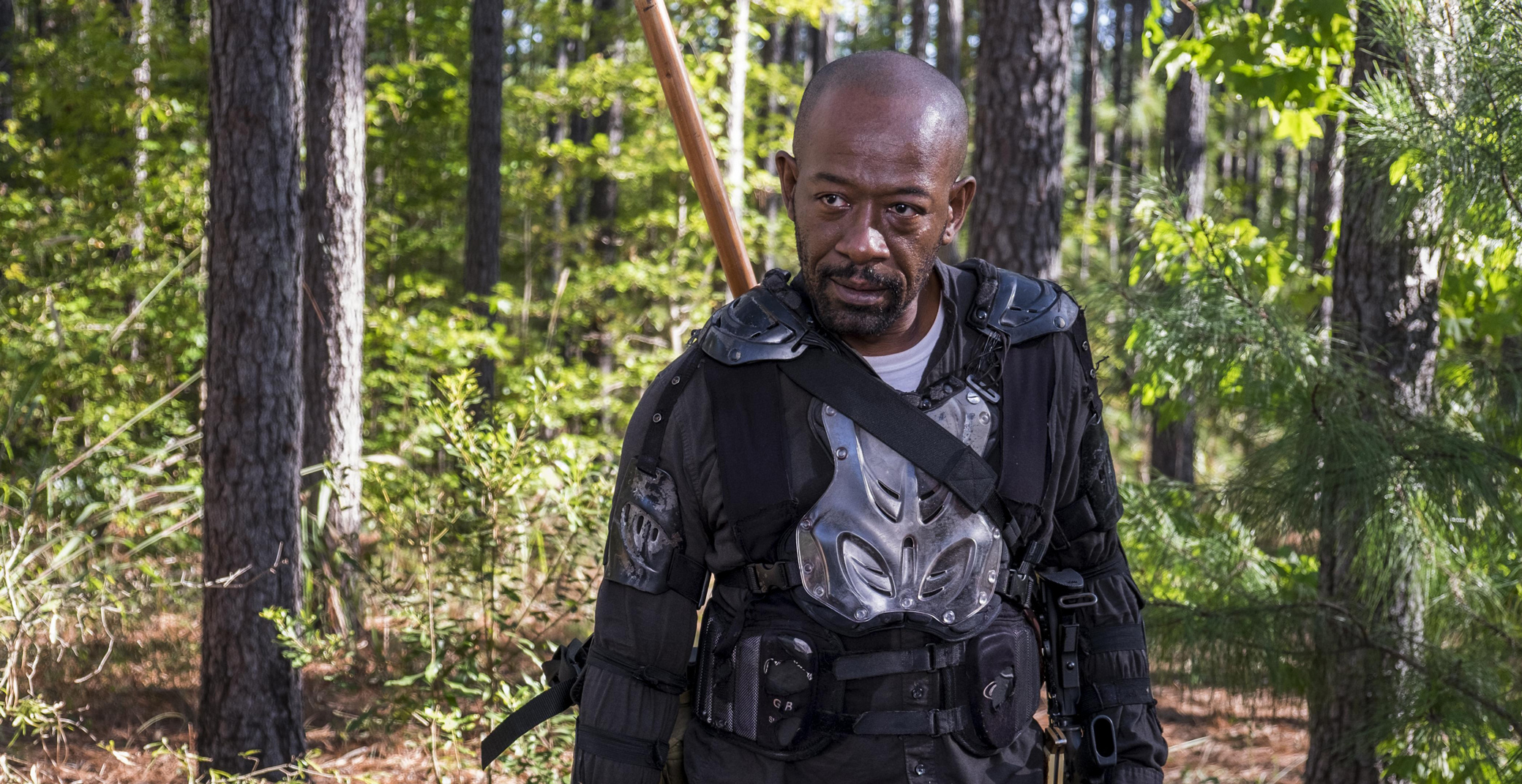 Sometimes with a show like The Walking Dead you need to just let the acting talk for itself. No gimmicks and no silliness. Now obviously the show has a hard time avoiding being a bit ridiculous every episode and 'Still Gotta Mean Something' had its fair share of eye-rolling moments but thankfully it put its focus on some of the strongest cast members and delivered another solid episode. There's no doubt that both Andrew Lincoln and Lennie James have been right up there with the best the show has to offer for many years now, yet they constantly surprise me with how they elevate the dialogue and the various situations they find Rick and Morgan in. You can certainly see why those behind the scenes were happy to have Morgan be the one to cross over to Fear The Walking Dead and I'm really excited to see what they do with him. Especially after the development both he and Rick went through this week, showing each man as a broken and unsure shell of what they were before. Decisions are being made that cross a line and we're now being made to question who is really in the right.
With all our expectations and assumptions of Negan (Jeffrey Dean Morgan), he was almost more of a hero than a villain this week. The reveal of what happened to him definitely didn't go down the way I expected but my eyes were glued to the screen. Certainly he came across as a far more likeable and human version of himself, although that could have all been a clever manipulation to get Jadis (Pollyanna McIntosh) to let him go after capturing him. I have to give credit to both stars for making a difficult scene work well on an emotional level rather than letting it descend into something stupid. Sure we're left with a few logic gaps but that's par for the course with The Walking Dead and you tend to shake it off these days. The interesting part is that Negan comes across as far more genuine than Rick and you do feel like he could go down a better path if he was given the chance. It feels like Rick is the one that will push Negan to his own self-destruction because he's too far gone himself. There's just something I believe in when it comes to Negan which I can't say about our supposed hero on the other side at the moment.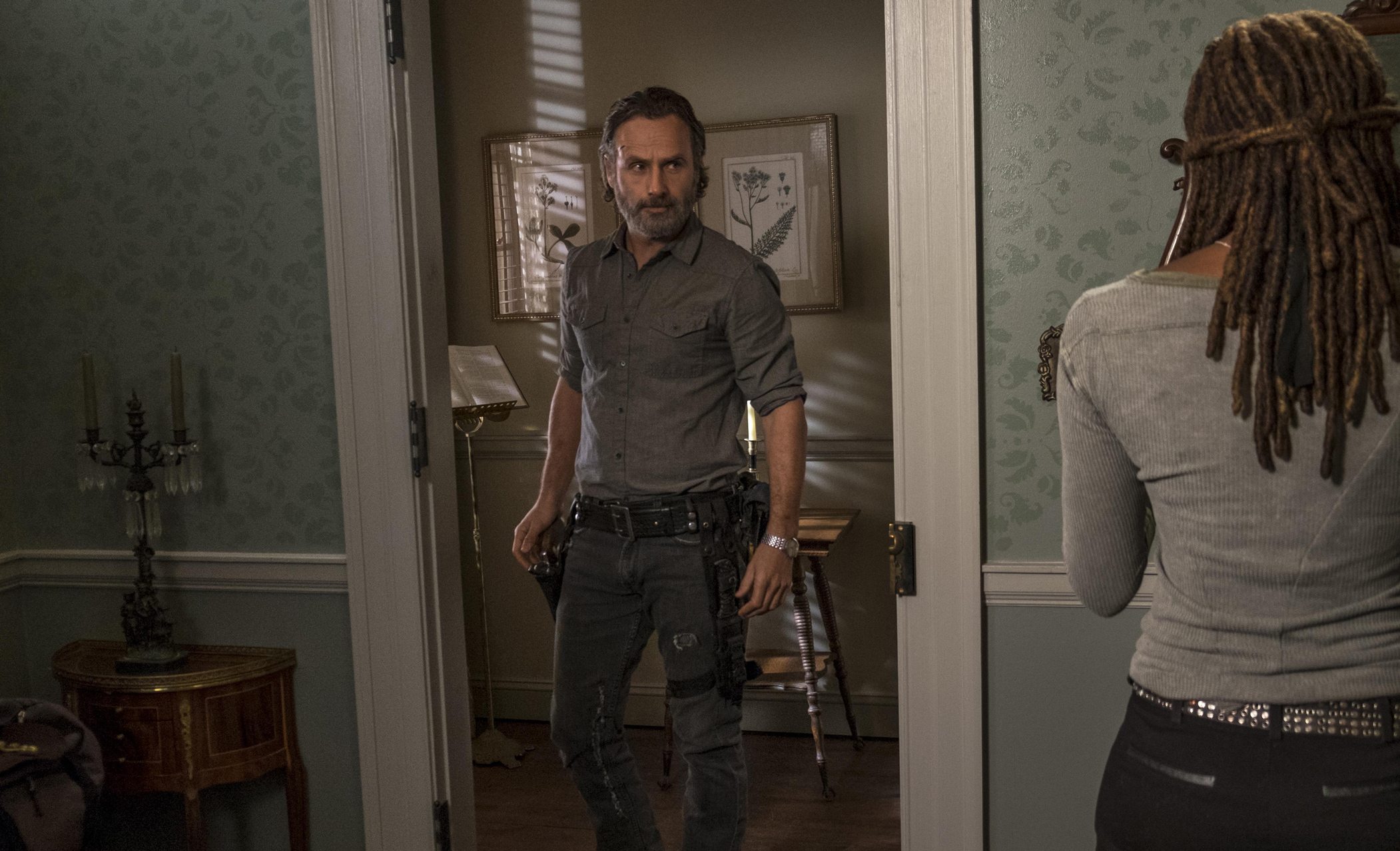 Another highlight was Melissa McBride who constantly gives Carol a multi-layered emotional journey that puts other characters to shame. Her relationships with Ezekiel (Khary Payton), Daryl (Norman Reedus) and Morgan are all far more interesting than what's going on elsewhere, and even the scenes with Henry (Macsen Lintz) managed to turn his story around a bit. Kids in shows like these are an absolute nightmare but if Henry can somehow drive some of the others to be better people and make better choices then he's worth having around. Maybe he's just what Carol needs as she now has someone to fight for and won't fall back into that dark place. The same can't necessarily be said for Morgan however, and I think he needs to get away from Rick for his own good as they're both enabling each other and killing when they don't need to. I could definitely do without his weird visions though and I hope they don't follow him to the other show.
It was a shame that we didn't get more Maggie (Lauren Cohen), and Daryl doesn't seem to be doing an awful lot these days but, as we know, The Walking Dead is a show that has far too many people in it. The most important thing is that the writers entice us enough to come back next week and thankfully we were left with a few loose ends like the mystery helicopter that Jadis missed and Negan picking up a passenger in his car, so we need to see out the season. Not long to go! We do have a lot of juggling going on at the moment and it will be interesting to see what the focal point is going into the season finale. What will Negan do with Simon (Steven Ogg)? Will Dwight (Austin Amelio) escape? What's Eugene (Josh McDermitt) really up to? Is Rick going to be able to turn things around or keep going down the wrong path? Will we get another shootout where they miss each other a hundred times? There's so much to cover and so little time now.
'Still Gotta Mean Something' is one of those episodes that will divide people and highlight the best and worst in The Walking Dead. We've always known that it has one of the best ensembles on television and really it's the time management and writing that can let them down, so it's no real surprise to see great performances again this week. In the hands of a lesser talent there's no doubt that Morgan's arc would be pretty damn hokey but Lennie James can do no wrong. Andrew Lincoln can go from badass killer to emotional moments with Danai Gurira and it feels believable. That's really what we need from the show – something to invest our time in and feel like it's worth it. Sometimes it fails on all fronts but other times, like in this week's episode, it can offer a reminder of why we fell in love with The Walking Dead in the first place. It's not perfect but it's just enough to keep going.
★★★★