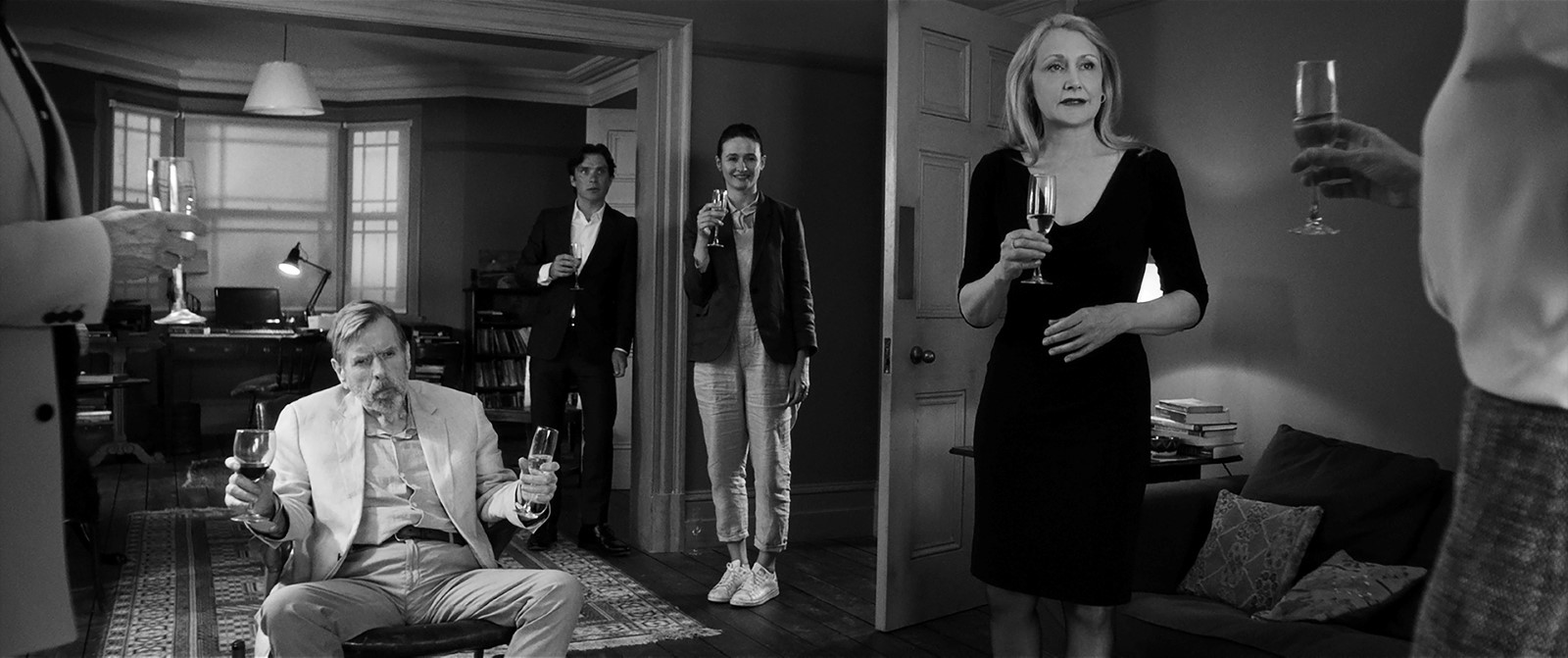 Whether it's a Hitchcock thriller in Rope or a Shakespeare interpretation, such as Joss Whedon's Much Ado About Nothing, the tight location of a single home and an impressive, small cast keeps a story contained and focussed. Sally Potter, directing The Party, akin to Whedon, employs a monochrome palette that adds a weight and sense of coolness to the middle-class London home of our hosts for the evening. The Party is an enjoyable, thoughtful and engaging trip with an unanswered question lingering over the entire film that ensures you're locked into the plot until the final answer.
Janet (Kristin Scott-Thomas) aims a gun at the screen. We don't know who the victim is and whether the gun is even fired, but we're nevertheless intrigued. Hours before, her husband Bill (Timothy Spall), lost in his thoughts as he riffles through his record collection, drops the needle on Bo Diddley's 'I Am A Man'. Janet is on the phone in the kitchen preparing small dishes, and thanking those who helped her become Shadow Health minister. This is the celebration and the small group expected to arrive include Martha (Cherry Jones recreating the role she played in Transparent) and her partner Jinny (Emily Mortimer), Marianne and Irish banker Tom (Cillian Murphy) and quick-witted American April (Patricia Clarkson) and her separated husband, Gottfried (Bruno Ganz). There is a gun, lines of cocaine and cheating spouses, but this small collection of friends are unaware of the secrets that beg to be revealed during the course of this short film.
The production took place over two weeks and, in the middle of it, the Brexit referendum took place. The ramifications of the referendum still reverberate now and will continue for years to come, and when watching The Party this is an important element to factor in. Though the script, by director Sally Potter, was penned before the production, it nevertheless includes prescient themes of broken homes and hidden truths that need to be shared. As a black comedy, we are allowed to laugh when life-coach Gottfried is constantly berated by his cynical wife. The off-hand remarks and sly jabs made puncture the tense situation as it plays out. There are no political parties mentioned but the positioning of the guests are all pulled towards the centre, with only Tom – who works "in finance" – reminding Bill that it is money that affords his quality of life. Gottfried, on the other hand, doesn't believe in the medical profession, let alone the banking sector. Between these characters, we have a broad array of political standpoints.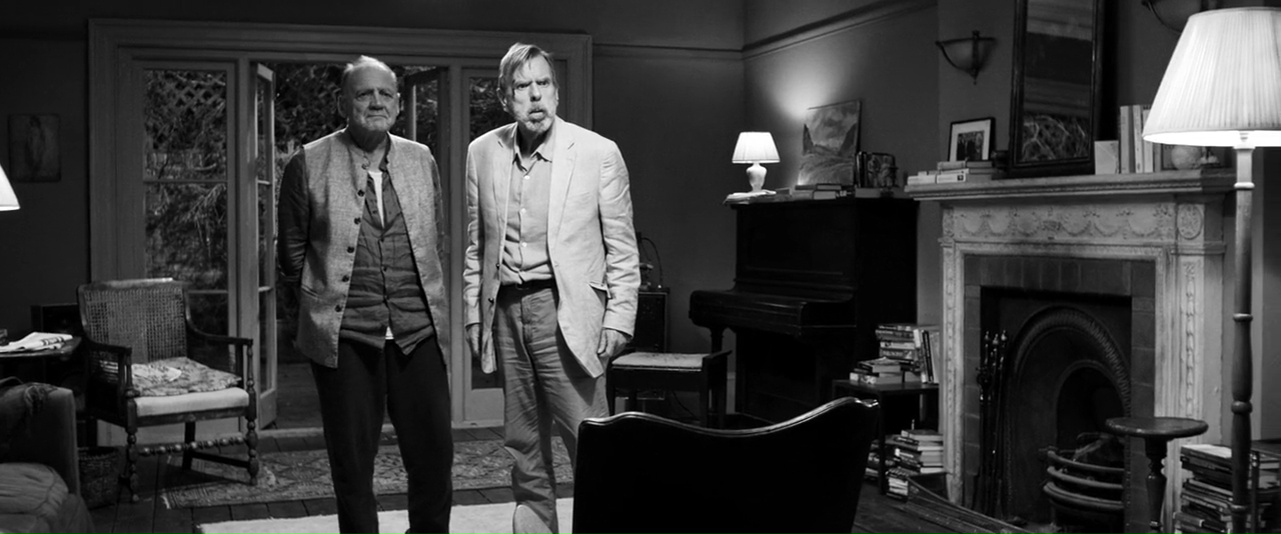 Between idealism and realism, socialism and capitalism, The Party is crammed full of opposing positions. The hypocrisy of the anger a cheating spouse feels, when confronting her cheating husband, is a reminder of how our own expectations of others may not be the same as what we place on ourselves. But, with both Labour and Conservatives supporting Brexit, lies are what have made our parliamentary system toxic too – and yet we see it play out day after day, with horrified expectation that the worst is yet to come. The gun is waiting to go off.
"You're lost Janet, incredibly competent, but lost", April confesses at one point. This is where all of those good-intentioned Liberal Democrats and confused Blairites, in a Corbyn-led shadow cabinet, may feel. How Sally Potter anticipated the chaos and deceit of our current climate reveals how important her voice in cinema is. The Party is a comedy, first and foremost, and the political bubbles that boil over and pop throughout are perceptive and worm their way into your head. There's further discourse on gender and health, with its own conflicted sides and biting criticisms. As we continue down a bottomless black-hole of EU negotiations, The Party remains crushingly relevant and would be a perfect fixture on a night with like-minded friends when you share your own glass of wine and vol-au-vents.
★★★★