The Flash Season 3, Episode 17 Review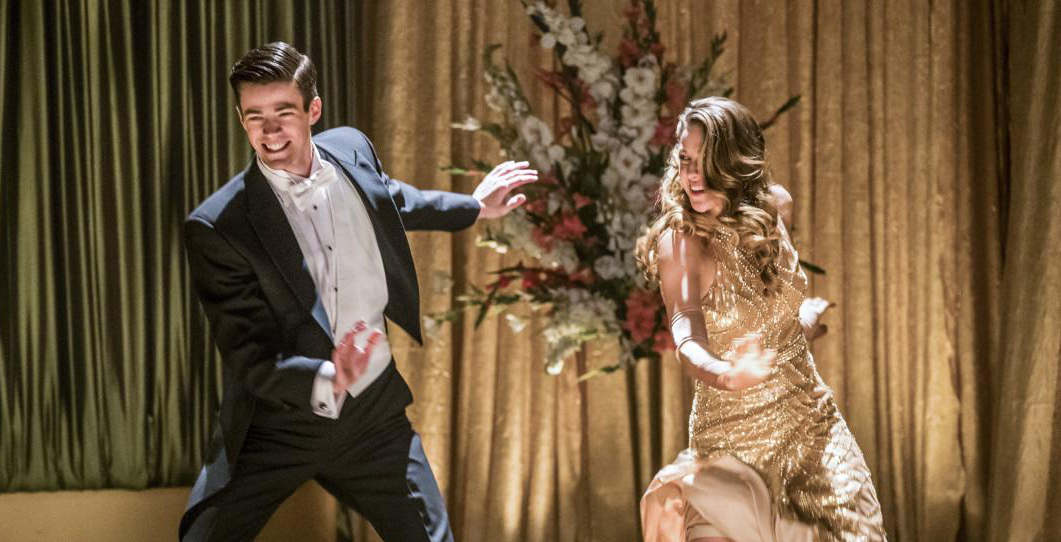 'Duet'
In the massive four-part crossover ('Invasion!') from earlier on in the season, the non-romantic chemistry between Barry (Grant Gustin) and Kara (Melissa Benoist) was a breath of fresh air. Here were two characters of the opposite sex who didn't even have a slice of sexual tension. They were just two superheroes who had fun saving the world together. Gustin and Benoist's chemistry is the same. It's very charming and its strength lies in its platonic nature. With 'Duet' The Flash exploits this chemistry and delivers a joyous hour of TV.
Whilst billed as a crossover, 'Duet' is firmly an episode of The Flash. It slots in nicely with the overall season-long story whilst acting as a fun break from all the Savitar business. Supergirl and her supporting cast feel like guests, with her relationship with Mon-El being placed in the background compared to Barry's relationship with Iris (Candice Patton).
The last few weeks have been tumultuous for Central City's intrepid couple, and the show uses the simple plot of 'Duet' as an excuse to unpack their relationship. The Music Meister (Darren Criss) has "whammied" Barry and Kara into a musical dream and the only way they can escape is by completing the story. If they die in the dream, they die in real life. Meanwhile, Wally (Keiynan Lonsdale) must overcome his fear and catch the Music Meister before he robs multiple banks. Wally's superhero shenanigans aren't as fun as the musical sections, but they do offer an alternative to those who can't stand The Wizard of Oz, with both sub-plots syncing together and playing at a lovely legato rhythm.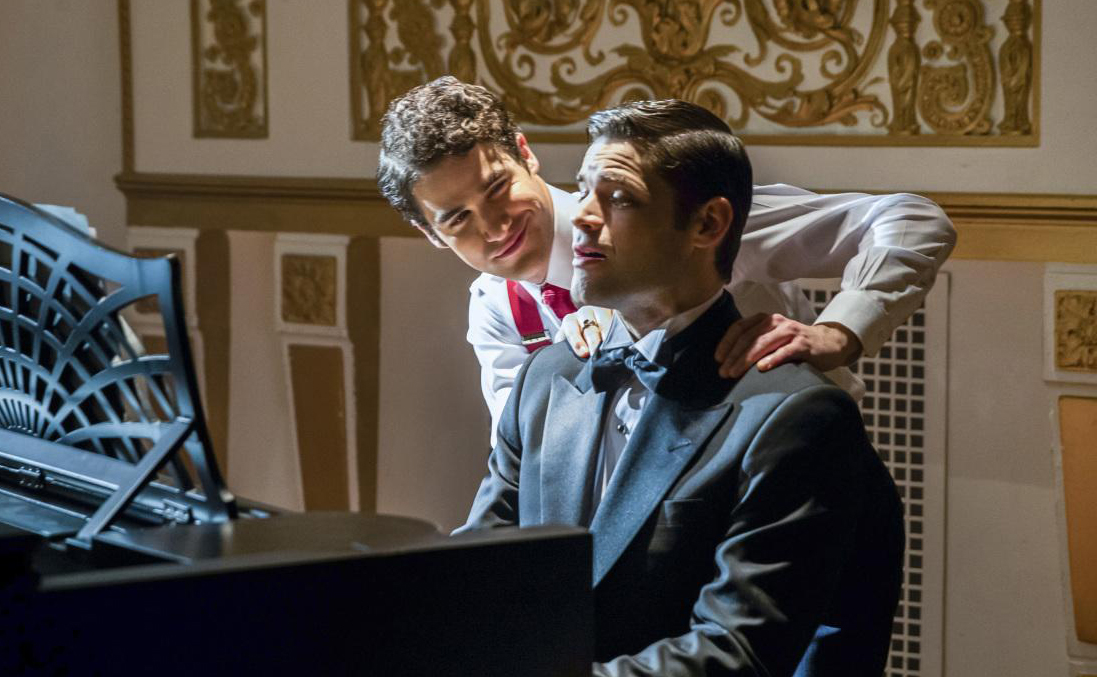 The dreamscape looks, sounds and feels like a two-dimensional idea of what an old-fashioned musical should be. The Flash isn't subtle with its references and it is, fortunately, savvy enough to include some meta-commentary. The actors deliver dialogue involving the word "capeesh" with their tongues in their cheeks, and it is clear they know this is all a game. 'Duet' may seem like it's a bad replication of Guys and Dolls, but that's the point and the fakery is embedded into the plot.
Even though separating the musical from the real world is a smart way of playing to larger audiences, there is still the issue that some of the cast might not be able to sing. Luckily, the narrative split is also a smart producing move, as only the characters in the dream sing. If a member of the cast doesn't feel like they can belt out a number, they don't feature. Unfortunately, this means there is no singing Tom Cavanagh.
However, it does mean we get a singing Jesse L Martin, who performs Guys and Dolls' 'More I Cannot Wish You' alongside Victor Garber and John Barrowman. All three men have storied Broadway careers, and their talents help the episode reach heady heights.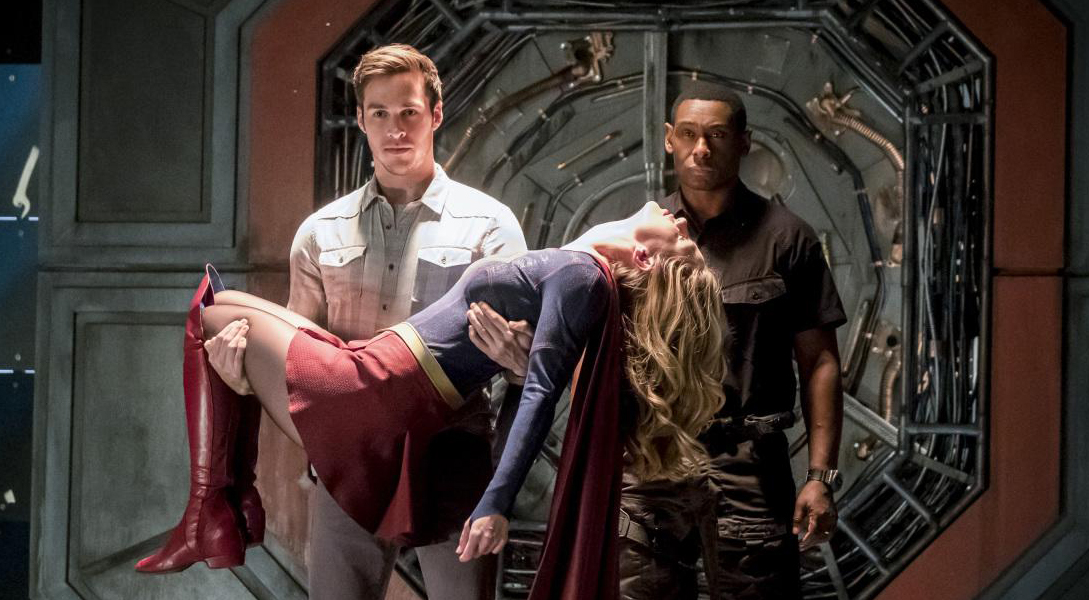 The younger members of the cast aren't too shabby either. Gustin, Benoist, and Criss having all previously appeared on Glee, have the pipes, with Criss making for a memorable theatrical villain. Yet, it's Gustin's fleet-footed dance moves that draw your attention. He really shows off his soft-shoe skills in the original song 'Super Friend'. Co-written by Rachel Bloom, from My Crazy Ex-Girlfriend, the song is a fun, jazzy interlude that perfectly fits into both the episode's fun tone and Barry and Kara's happily platonic relationship.
However, if there is one song the show wants people to remember it is 'Runnin' Home to You'. Written by Benj Pasek and Justin Paul, from the little movie musical, La La Land, the song is a ballad and whilst it may be too saccharine for some, it matches the episode and Barry's character perfectly. Everything is better in song.
★★★★★